Save up to 90% with Monetha
Get the best deals on any VPN service from this article with Monetha cashback app.
Cybercrimes have become a much more significant threat than real-life crimes throughout the last few years, as they are so frequent nowadays. Stealing data from mobile phones and computers has become an enormously profitable business – robbing people of their identities, money, and personal information.
But luckily, one term flipped on the Internet over a decade ago – VPN. The first VPN (then named PPTP) dates back to 1996.
This technology has let people control their online privacy and enjoy browsing without worrying about someone trying to use their data without permission.
What is VPN, how does it help people, and which are the best VPN deals today? Let's find out in the article.
What is a VPN?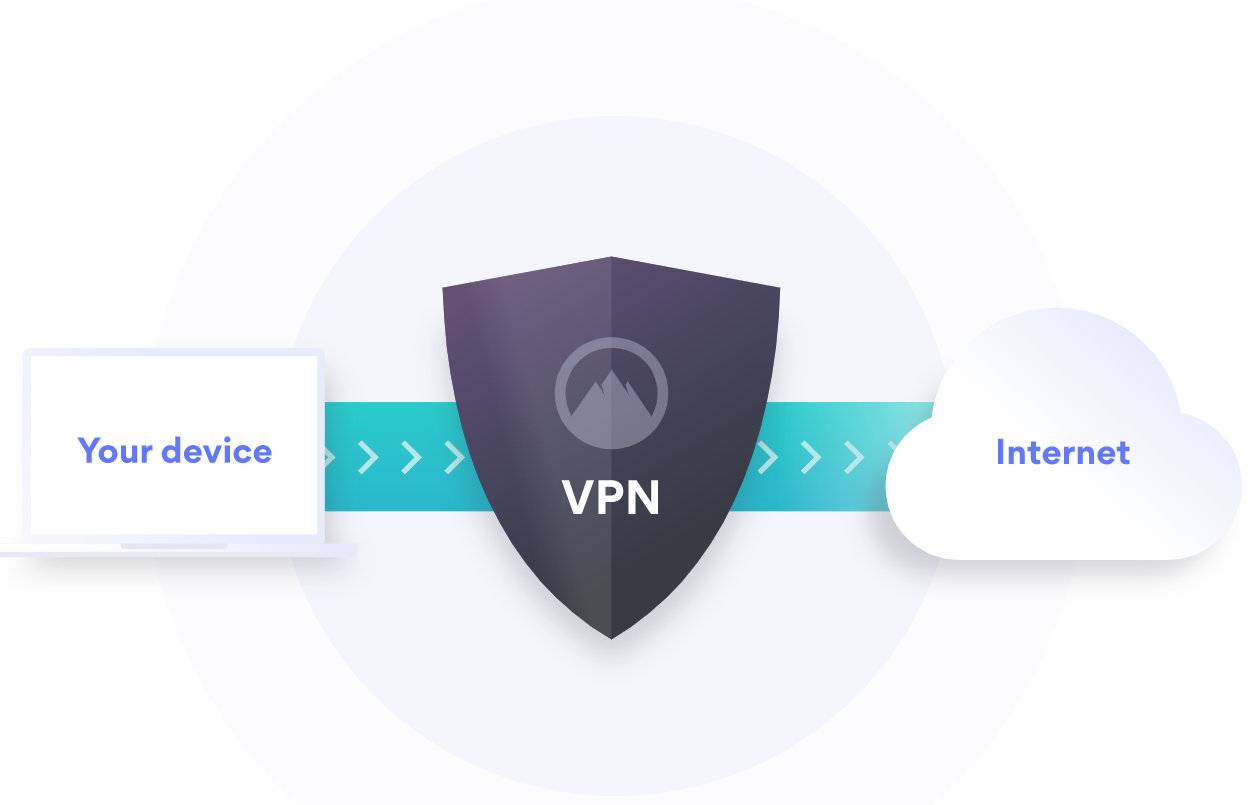 OK, let's start with basics — the real basics.
VPN stands for Virtual Private Network, a software solution to ensure a secure and private connection between your laptop, computer, or mobile device, and the internet.
VPNs act as an intermediary between your Internet Service Provider (ISP) and your online destination. The software provides full security during the process by rerouting your data traffic through an 'encrypted tunnel' to another server.
When you install a VPN on your computer device, it offers an extra level of personal online security that helps you do the following:
Hide your location and all internet activity to avoid being tracked by unwanted 3rd parties and hackers
Lets you browse the internet as you please and without any restraints
Allows you to browse the internet anonymously
Ensures that your browsing history remains private
Lets you change your online location to avoid restrictions and hide your actual location
Private means private
We all use the internet for online shopping, bank transactions, and other actions that involve sharing private and personal information.
When using a public internet connection, you are putting yourself at real risk of making your personal information — such as banking details, credit card information, or personal information — available to hackers and unknown, unwanted 3rd parties.
A VPN, a good one that is, uses highly advanced encryption technology to ensure that your data stays safe and secure with every transaction.
With a quality VPN, any 3rd parties with whom you share private information, such as retail outlets, can not trace your device which helps to ensure your anonymity.
Don't get 'throttled'
'Throttling' is the practice by some Internet Service Providers (ISP) of deliberately slowing your connection speed.
Some ISPs might even engage in such a practice to ensure the user doesn't overstep their data limit, or even as a ploy to get the user to upgrade their connection package.
By using a VPN, your ISP had no access to your activity and your online presence remains private. In some cases, using a VPN might even help to increase internet speeds.
A VPN can save you money
For online shopping and retail transactions — buying airline tickets, hotel reservations, service subscriptions, etc. — your online location can determine the prices you're being charged.
It's a common practice for online shops to display different prices depending on the shopper's location.
A VPN will let you choose your location and in turn help you to save money.
Save up to 90% with Monetha
Get the best deals on any VPN service from this article with Monetha cashback app.
How do you pick the best VPN provider?
No matter what kind of software customers pick, they are always looking for an exclusive deal they can get from reputable VPN providers. But which are the criteria for identifying the best VPN deal you can make. Let's see.
Price
If you're tempted to find the cheapest VPN services or go for something "free," you should know that nothing comes for free. If you go for the most affordable option available, you'll sacrifice bandwidth speed and get bombarded with ads. And that's a minor evil. Some unreliable VPN providers can even sell your data. Does it make sense to protect your data from person A to see it used by person B?
Security
With the growing demand for VPN services, it's no wonder that new companies are popping up left and right. Many of these have been started by individuals who might not have any experience in internet security. Before committing to a long-term subscription with a VPN provider, make sure the other side is secure enough.
Reputation
When looking for a VPN, it's essential to do your research. There are countless VPN comparisons and reviews available on the web. Some of them are paid advertisements, and others are independent analyses. It can be extremely challenging to tell the difference between the two, so make sure you trust quality sources before purchasing. The "best deals" might be wannabes with bought reviews.
Check the home country of your provider
VPN providers must follow the laws of their home country. Although these laws can be confusing and are constantly changing, it is crucial to know where your VPN is from. Before you decide, check where your provider is located and the right to be served a warrant by authorities.
Unlimited data, unlimited devices, and all that sounds great – but if it is at the expense of data leaks, is it worth it? Try to find providers based in countries that are more liberal, and the governments won't force them to spy on you.
Ensure you have read the Privacy Policy
Many users tend to "check" everything without reading the blueprint. And that's a mistake.
If you want to prevent your personal information from being shared with third parties, it's crucial to look at the privacy policy and know what your VPN provider is sharing. Some providers may share customer data with third parties to track user trends and preferences or profit from their audience. Always research VPNs to ensure reliability before committing to a VPN subscription.
Good VPN services offer a lot of value for your money. Let's see some of the big names here.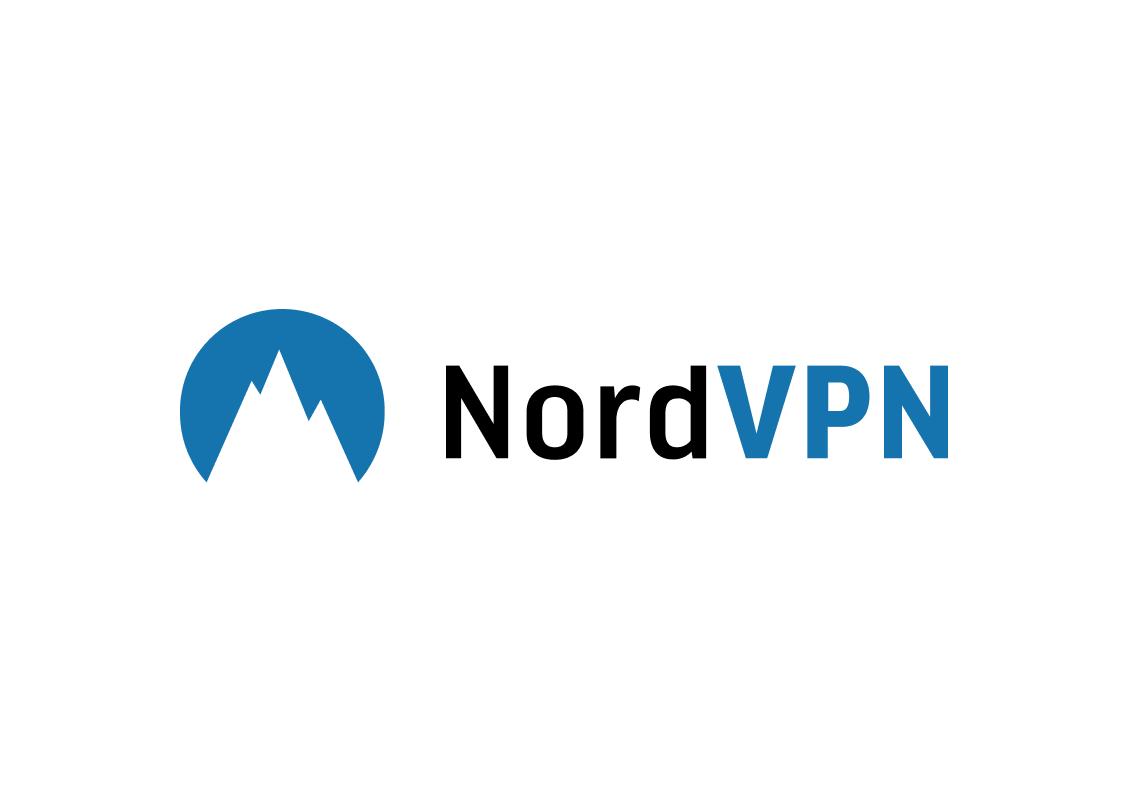 NordVPN is the first name that comes to our mind when we mention VPN. And rightfully so. Over the years, it has consistently delivered good results on all types of devices — mobile phones and computers.
NordVPN secures all of your online activities and traffic using leading-edge encryption. Ensure that your sensitive personal data is always safe when using public wi-fi sources.
According to VPN reviewers, NordVPN provides its secure service using a diverse collection of servers, multiple advanced features, and strong privacy and security practices. The software works on phones, laptops, tablets, smart TVs, and routers on every major network.
From just one account NordVPN subscribers can securely connect themselves, their friends, or their household on up to 6 separate devices.
NordVPN specifications:
Easy to use — pick a server and connect
No streaming bandwidth limits
No more throttling — stream your movies with no interruptions
Connect to 5,400 ultra-fast servers in 59 countries
24/7 customer care and support desk
Top-tier AES 256-bit encryption (learn more about encryption and decryption here)
Automatic kill switch if the connection is accidentally dropped
Scans downloads for malware, restricts dangerous website visits, blocks ads, and disrupts web trackers
Audited no-logs privacy policy
Unfortunately, there isn't a free version, but the paid ones are not expensive at all.
Let's see the pricing plans:
€10.49 is their monthly cost if you pay month by month. 
€10.49/month is the annual plan, too. However, for the first year, you can get it for €52.68 or €4.39/month.
The best deal is the biennial one which you can get for €69.36 or €2.89 per month!
Save up to 90% with Monetha
Get the best deals on any VPN service from this article with Monetha cashback app.
PureVPN has been a leading provider of online security and privacy since 2007. To date, it's built over 6,500 servers around the world (78 countries) – one of the most extensive server networks on the market. The company also has a very wide range of features: 256-bit encryption with OpenVPN and IKEv2/IPSec, DNS and IPv6 leak protection, no logs policy, an automatic kill switch, and port forwarding to bypass firewalls.
It used to cover more than 100 countries in 2021. However, the company policy changed to select only servers with higher speeds and security standards. Many servers are switching from 10GBps to 20GBps, which is a lovely sign for users.
On top of that, you can use PureVPN on all types of devices — it runs on Windows, macOS, iOS, and Android. It also supports Android TV, as well as Amazon Fire TV.
PureVPN can be used on up to 10 devices simultaneously, which is excellent news. It also moved from Hong Kong to the British Virgin Islands and now passed the strict no-logging policy test.
As for the price, it comes with three plans:
The standard monthly plan costs $10.95 with a 31-day money-back guarantee
The annual plan is $3.24 per month with a 31-day money-back guarantee
A two-year plan costs $1.99 per month and then $4.49 per month. You also get 3 months free of charge.
Private Internet access (or PIA in short) is a top-notch VPN provider. Currently, the company that owns ExpressVPN and ZenMate (Kape) is at the helm, so that's good news.
As a 100% open-source VPN, the software claims to have nothing to hide.
PIA's client source codes are publicly available — and verifiable — and offer fewer vulnerabilities, reducing the risk and the likelihood of data breaches.
The VPN software also comes with a batch of additional extras to keep your browsing safe and secure. These extras include an email breach scanner to check the security status of your emails.
Private Internet Access VPN specifications:
Open source software
Advanced split tunneling
Ad and malware blocking
WireGuard protocol
Dedicated IP
Advanced encryption settings
Secure kill switch
Highly customizable settings
Let's see how it performs price-wise:
The monthly plan is €9.29, which is not a bad deal, as typically, these plans are more expensive.
The annual plan is €37.19 per year or €3.10 per month.
The best deal is €70 for 3 years which equals less than €2 a month (€1.79).
It is undoubtedly a very well-priced option and what we liked is that you can ask for a refund more than once.
Atlas VPN is a competent VPN provider that offers a decent all-around service for some of the lowest prices. It has support for WireGuard, for instance. You get iOS, Mac, Windows, and Android apps, a "kill switch" to protect you if the VPN drops, and a SafeSwap feature if you need to swap IP addresses while connected to a server. There are also ad and malware blocking and data breach monitoring alerts.
When it comes to servers, Atlas can't be proud of what it offers — 750 servers across 48 locations, predominantly in Europe and USA, so it's not a viable solution for global users but more than a good one for Europeans and North Americans. It was recently bought by Nord Security (the company that owns NordVPN), so it will benefit from development, and we can see progress in that direction.
Atlas VPN offers the essentials of privacy protection with AES-256 encryption. Atlas comes with a private DNS system to help keep your information safe.
But what sets this VPN among the best VPN services are the extras: like rotating IP addresses to help you avoid government tracking and the ad and tracker blocking system. I think any privacy concern is solved on this app.
AtlasVPN specifications:
Use your AtlasVPN across unlimited devices
4K fast-streaming
24/7 customer support
WireGuard protocol
Integrated ad-blocking
Email security scanning and protection
Keenly priced
Let's see how this app does in terms of pricing.
Free plan available – though it is capped at 400MB data consumption/day, it is still a decent option.
The monthly subscription is €9.69 per month.
The annual subscription is €2.90 per month for the first year.
For only €63.04, you can use AtlasVPN for 36 months(or €1.75/month). It's one of the cheapest VPN deals on the market right now.
VuzeVPN is a fairly new VPN service. Its name might ring a bell with torrent maniacs because it's related to the popular Vuze BitTorrent. However, this VPN service has the potential to be a strong competitor in the market.
There's a zero-log policy, but the servers available are just over 200. 
It didn't use to support devices other than Windows, but now we can see it's much better now. You can access it on a Mac, iPhone, iPad, Apple TV, Android & Android TV, and other smart TVs. It supports up to 5 streaming devices simultaneously, which isn't that much, but it compensates with a "kill switch" feature that's a must-have to protect your online privacy.
VuzeVPN operates in US territory, which means citizens might have their online activity spied on because of the "Fourteen Eyes" intelligence-sharing program.
VuzeVPN specifications:
Over 200 servers across 50+ locations
Unlimited access with 24/7 customer service
Connect up to 6 devices with one account
User-friendly access and interface
30-day money-back guarantee
But how good is VuzeVPN when it comes to pricing?
€10.99 is the monthly plan which is a bit expensive.
€7.99 is the 6-month plan which also isn't that great.
€4.99 is the price if you get the annual subscription.
Shopping with Monetha
Choosing a VPN for your needs is a matter of personal choice. However, by shopping with Monetha — not just for VPN software, but all kinds of things — you'll earn shopping rewards with every purchase you make.
These Monetha reward points can then be exchanged for gift cards, crypto-currencies, or to make donations to charities and other organizations.
Save up to 90% with Monetha
Get the best deals on any VPN service from this article with Monetha cashback app.