Cash back is a way stores reward their customers and clients when they purchase items from them. You can avail yourself of it through your credit cards, debit cards, or by using specific apps and websites.
These programs allow you as a cardholder or account owner to refund a certain percentage of the purchase you have made using a credit or debit card or a personal check.
Why Do Stores Offer Cash Back?
This marketing strategy encourages account owners to utilize their cards and personal accounts in specific applications to conduct purchases with their cards and apps. In this way, financial transactions stay within the terms of their banking system. This scheme is one of the ways banks advertise their company's products and services. 
What Line of Businesses Offer Money Back?
Establishments that fulfil our everyday needs such as grocery stores (see the best grocery cash back apps here), gas stations, and even department stores offer cash back. However, it's rare to find clothing, home goods, and home furnishing stores that offer money rewards to their customers.
If you want to get rewarded for shopping, it is essential to be fairly straightforward about your intent before making a purchase. This can definitely put you at the advantage of being aware of the store's welcoming policies on rewards.
Several lines of stores are within the country offer cash back if you use your debit card to purchase from their racks rather than credit cards or bills.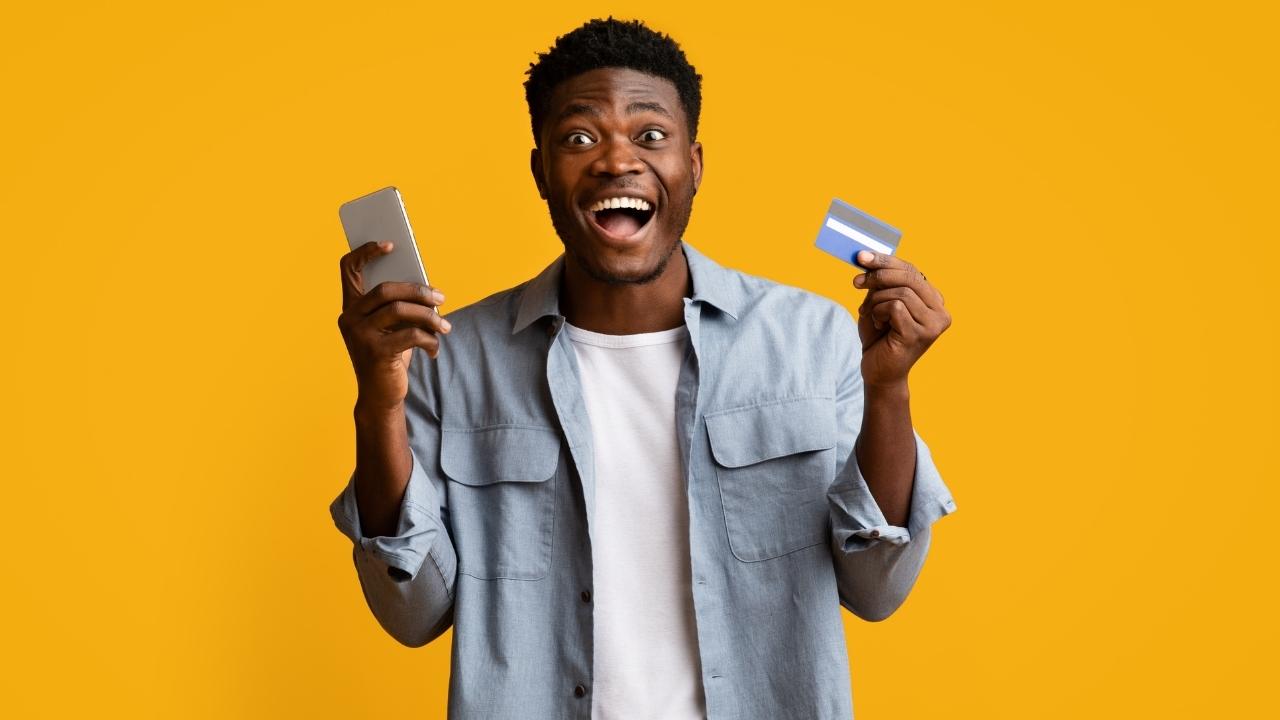 How do Customers Benefit from It?
Cash back brings a host of benefits in terms of saving money or even putting customers up for loyalty programs. The greatest utility is that a part of what you spend is given back to you.
It also saves the customers from making errands to the nearest ATM and to servicing banks, as the same stores allow them to avail of the cash back with no fees at all. The fee waiver becomes invalid if they transact from differing branches of banks and ATMs.
In addition, most stores offering to give you some money back allow you to withdraw from your checking account through their business. But of course, it has limits. Should you need cash for a family gathering tomorrow, it is best to go to the nearest branch of your bank. These companies often give money back with minimal to no minimum purchase.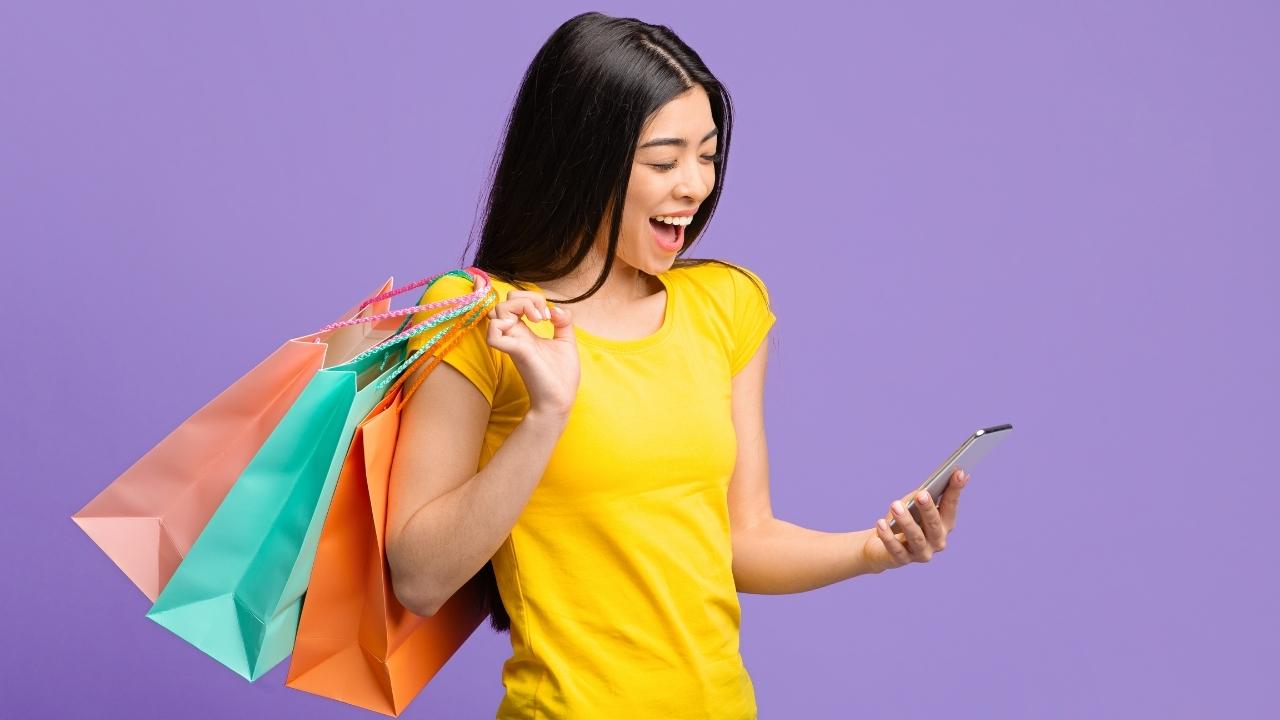 27 Stores That Offer Cash Back
Now that we have a fair idea of how to receive cash back and save bucks, it is helpful to identify some stores that reward customers for a variety of purchases.
1. Albertsons
Albertsons offers cash back to a maximum of $300.00 if you use your debit card for making a purchase. They also offer rewards for credit cards, mainly to Discover Credit Card owners, for up to $120.00. The store also has unique services, including unlimited Free delivery, gift cards, coupons, and return facilities.
What if you could shop as usual or take surveys and get free Amazon gift cards as a bonus? Say no more!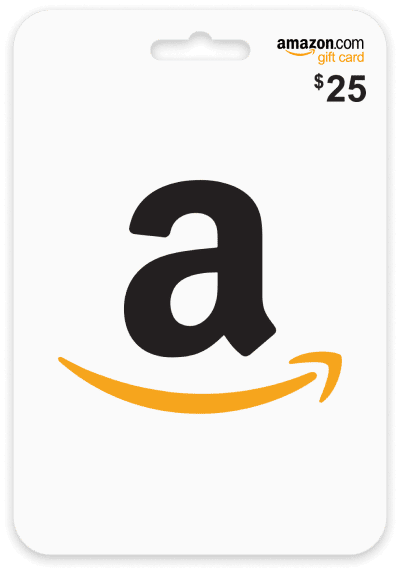 2. Aldi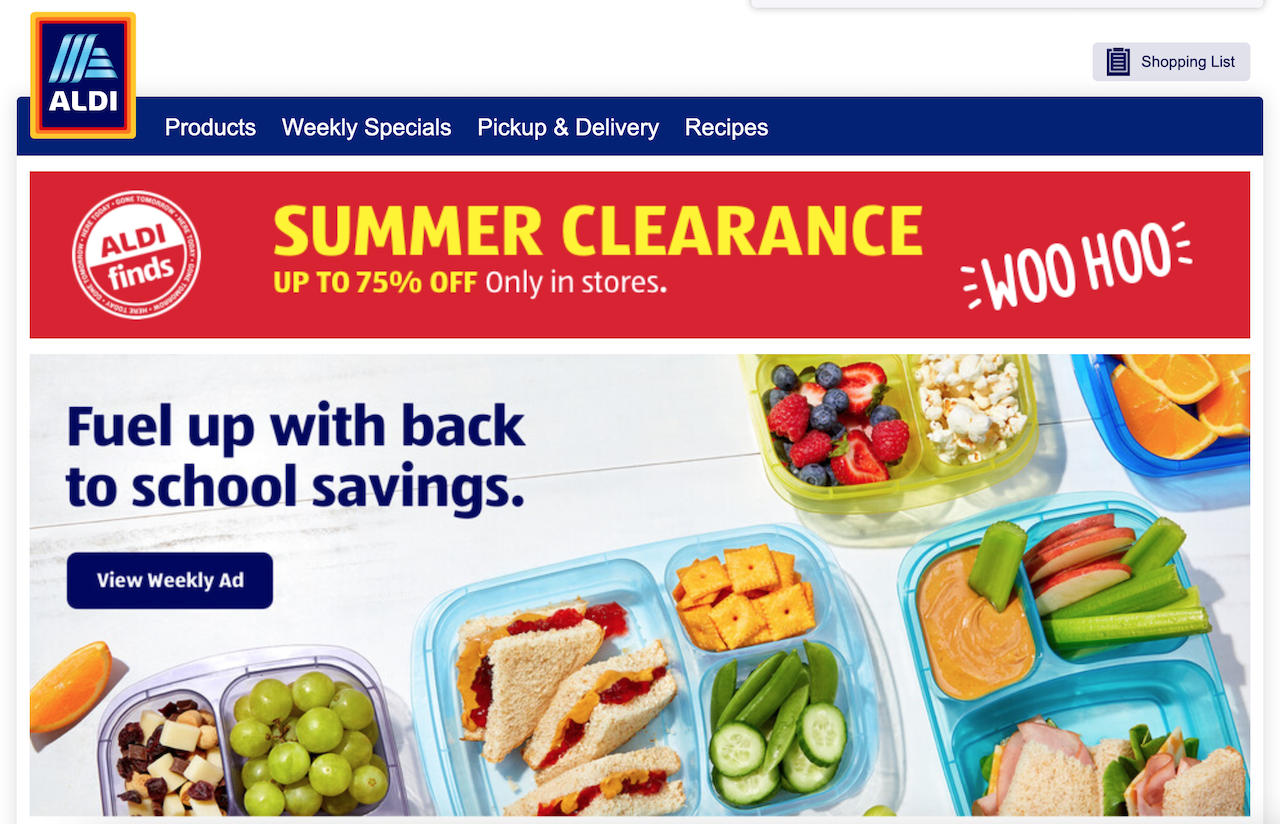 Aldi offers cash back within their stores in the US if you purchase and pay through your debit card or Discover Credit Card. They will give as much as $100.00. You can redeem the cash back without any charge if you will be paying through your card.
Aldi offers only specified amounts, which can only be in monetary valuations of $10, $20, $40, or $100. They do not allow customers to opt for other amounts; employing this procedure will enable Aldi to maintain their efficient and super speedy check-out counters.
Their cash back limit stays within the maximum of $100.00, but if you need a higher amount of cash, you can try splitting your purchases into two payments on the counter. 
3. Food Lion
Food Lion is one of the biggest chains of stores in the United States, started in 1957. The store now has more than a thousand branches in ten different states of the US. It provides rewards to its customers for as much as $200.00.
You can get it by paying through your debit cards or your payroll checks on their check-out counters. Although, they only allow up to $50.00 cash return if you use your checking account.
 4. Giant Eagle
Giant Eagle gives cash back between $30 to $50. If you are using checks to pay your items, they allow you  a maximum amount of $30. But if you are using your debit card, they can give you as much as $50 cash return.
It is always best to carry an identification document when going for redeeming your rewards at Giant Eagle; any valid ID will do, such as a driver's license, a state photo-bearing ID, or a military ID. 
5. Hannaford
Hannaford is one of the longest-running supermarkets in the country today, founded by Arthur Hannaford in 1883 on the waterfront of Portland, Maine. The grocery shop also offer money back to their customers who will be paying through debit cards, Discovery credit cards, and personal checks.
They offer a maximum of $100 cash back, free of charge. You can use your debit card, Discover Credit Card, or your checks.
6. Kroger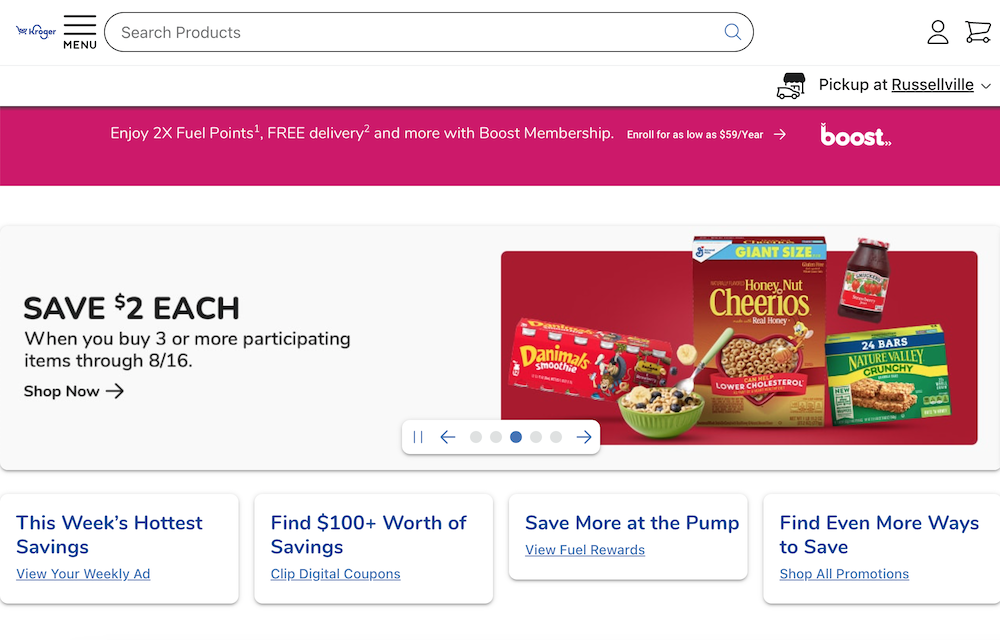 The Kroger supermarket allows a maximum of $300.00 cash back for debit cards, while charging an additional minimal fee of $.50 to $3.50.
Only Discover Credit Cardholders can get rewards of up to a maximum of $120 within a 24-hour interval. 
If you are planning to use a personal check, Kroger can only give you a maximum of $20 back. You can avail of this reward offer at all Kroger locations.
Suppose you would like to avail of the promos of Kroger. In that case, ensure that your purchases do not include alcohol, tobacco products, pharmaceutical products, gift cards, lottery, money service, fees, and fuel. It also does not include items under the "Manager's Special" or closing out sales promos.
You can get your rewards at the self-check-out counters, customer service help desk, or right at the cash register check-out counters.
What if you could shop as usual or take surveys and get free Amazon gift cards as a bonus? Say no more!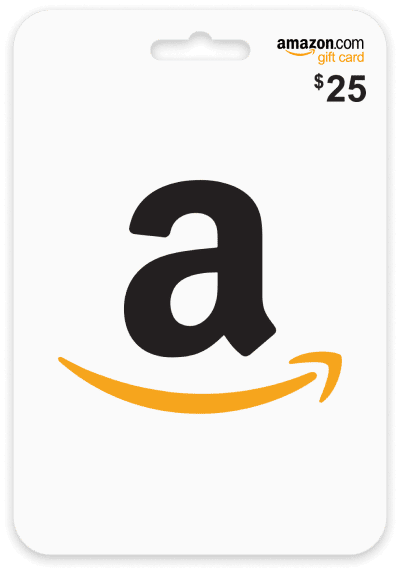 7. Meijeravail
The store offers money back on debit and personal checking accounts. Their limit is $50.00 for debit cards and $25.00 for checks. They also give cash back for qualified credit cards, which means that your credit card must have some money or prepaid coverage.
The rewards amount for Meijeravail is based on calculating the most current purchase, excluding the number of taxes, shipping, and other coupon discounted items. The rate depends entirely on the current movement of financial fluctuation.
8. Publix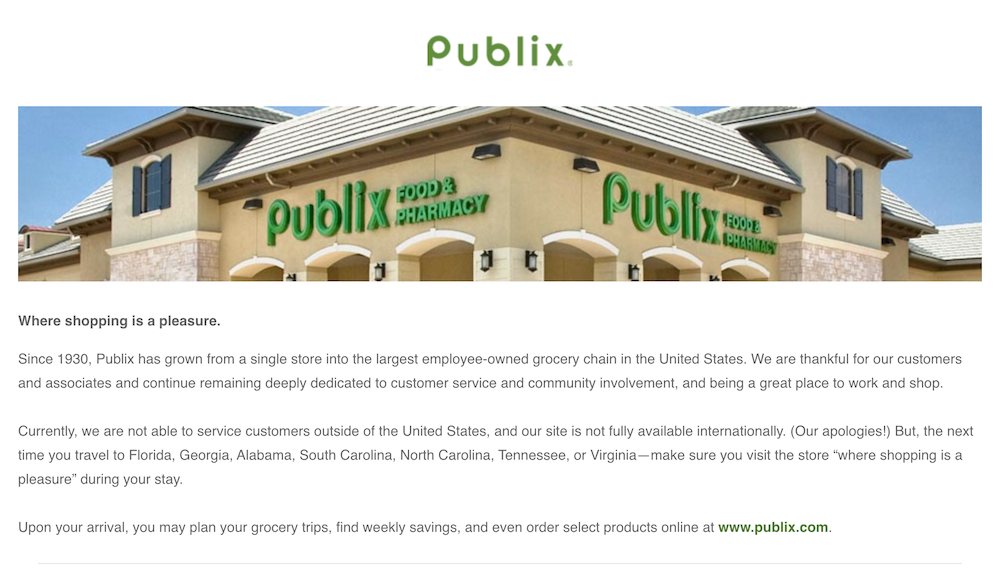 Publix store gives back money to a maximum of $100 depending on the stores' location and size. Most smaller Publix branches have rewards ranging only from $10 to $50.
You can also avail it if you purchase using your debit card, personal checks, and through the Apple Pay app. They do not charge any additional fees on your transaction.
It is best to confirm with a cashier the amount you wish to request for cash back before making the purchase, since overcharging may result in a refusal of the service.
9. Save Mart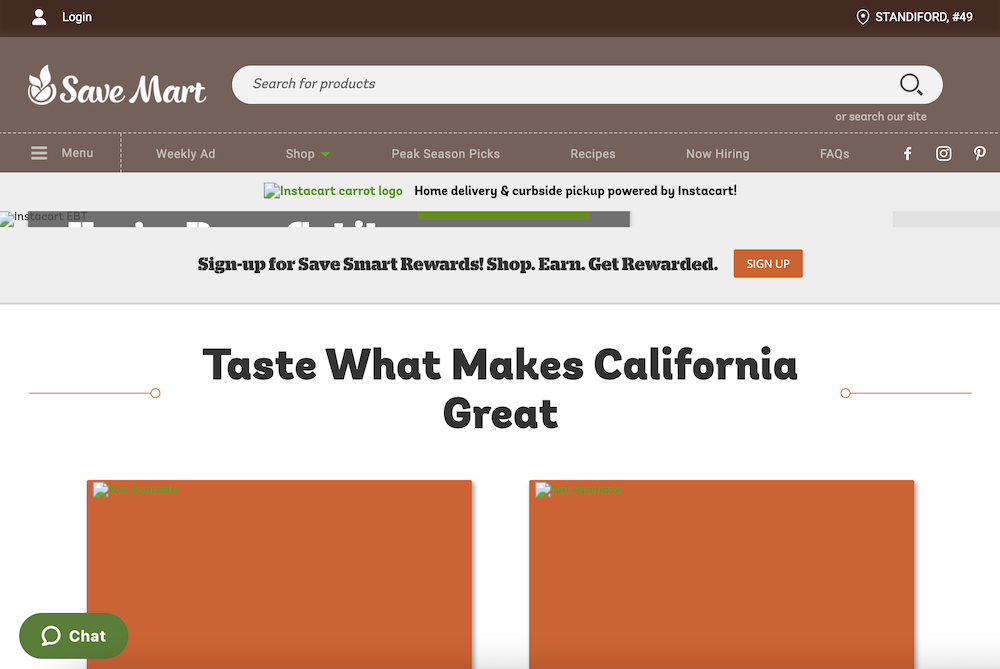 Save Mart offers $200 to $300 cash back for debit cards. These amounts also depend on the location and the size of the Save Mart store established in the area.
Nowadays, Save Mart has 250 branches within California. They do not charge any fee if you request a money back, and they're open until 10 in the evening to serve their valuable clients.
Take surveys for gift cards!
Share your valuable opinions and get any of 5,000 gift cards from top brands.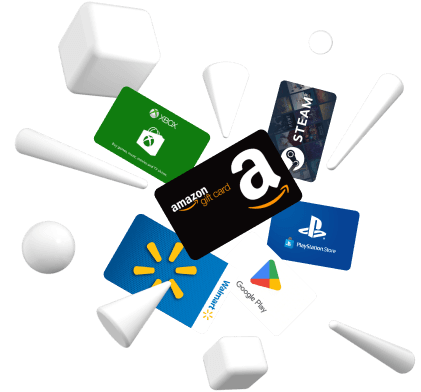 10. Safeway
Safeway gives rewards of up to $200 to debit cards, while it offers up to $120 on Discover Credits Cards. 
You can visit almost 265 Safeway stores in Hawaii and California until midnight, except for some locations that close between nine and ten in the evening.
11. ShopRite
Shoprite stores have almost 320 branches in the Northeast, allowing you to get as much as $200 cash back if you purchase with a debit card, and the store also gives money back for Discover Credit Cards up to $120. They offer this service free of charge.
The store dedicates itself to serving its precious customers up until midnight at most of its stores. They also offer postage stamp sales and money transfer services.
12. Trader Joe's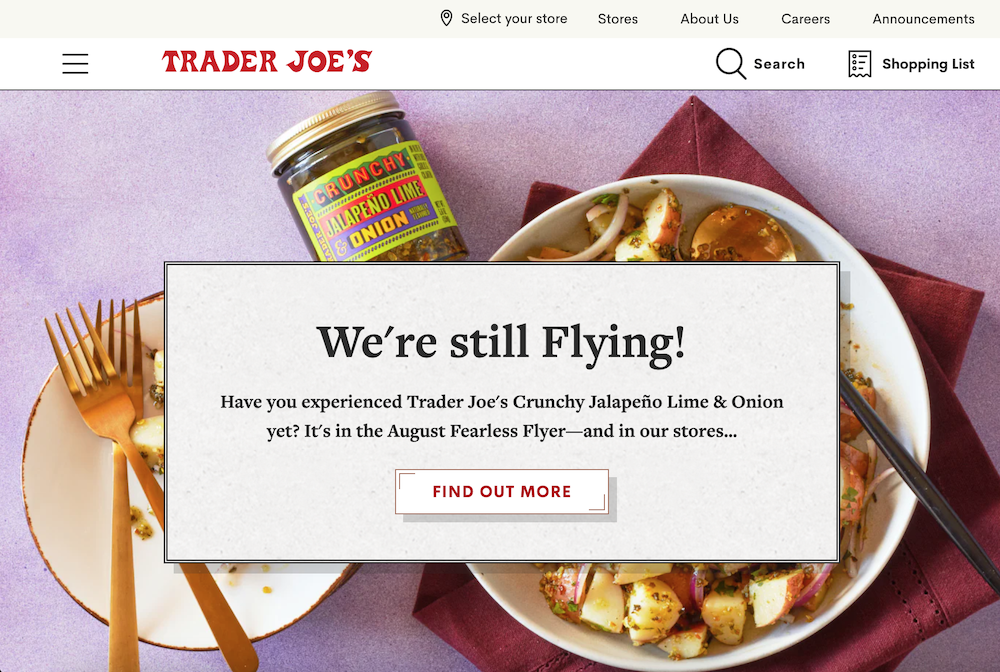 As one of the biggest lines of stores in California, Traders Joe's offers great shopping experiences to their loyal customers. They do have many incentives like cash back services, and more.
The stores give up to $50 of your money back for debit and credit cards. They start from $10 and have a $10 incremental on every purchase. They accept a range of credit cards, including American Express, Visa Card, Mastercard, and Discover Credit. Trader Joe does this for free and does not incur additional charges for availing these services.
It is best to always inquire from the Traders Joe staff on what items qualify for getting rewards, to ensure that you buy items included in the program.
Traders Joe's does not give cash back for purchases made with checks because of the extended period to clear it out. They also do not give rewards for cash purchases – but instead provide some incentives to their valuable customers, like discounts and rebates.
13. Whole Foods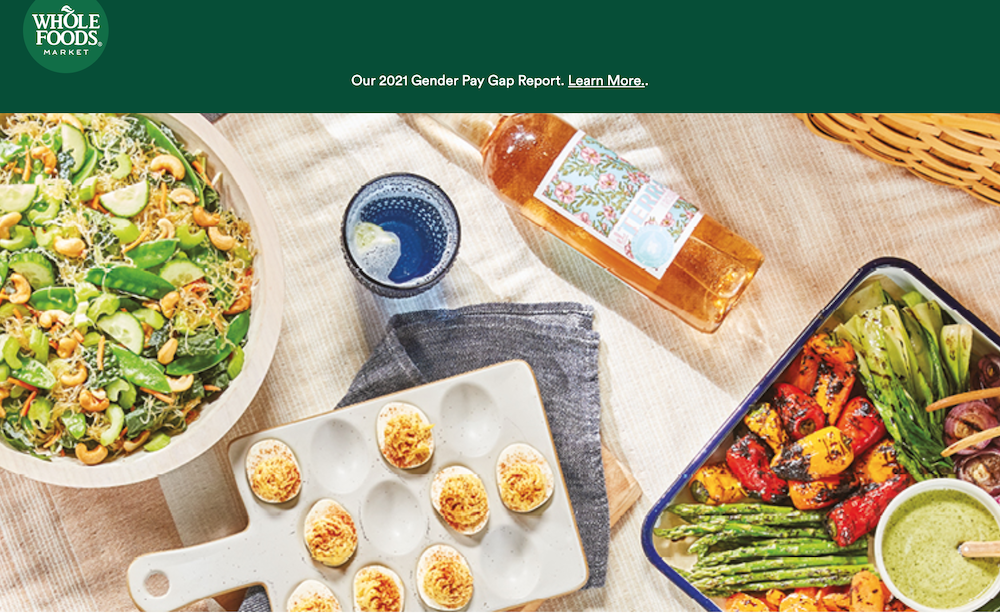 Whole Foods offers healthy and organic options for daily items and food products. It has restaurants and coffee shops within the supermarket, so customers can also take some time to grab food while going through racks to purchase what they need.
Whole Foods supermarkets give cash back from $1 to $100 depending on how much their customers buy. They do not have a minimum product purchase to avail of this reward, and they also do it free of charge. However, getting these rewards are strictly for purchases made only through a debit card in their store. 
14. Winn-Dixie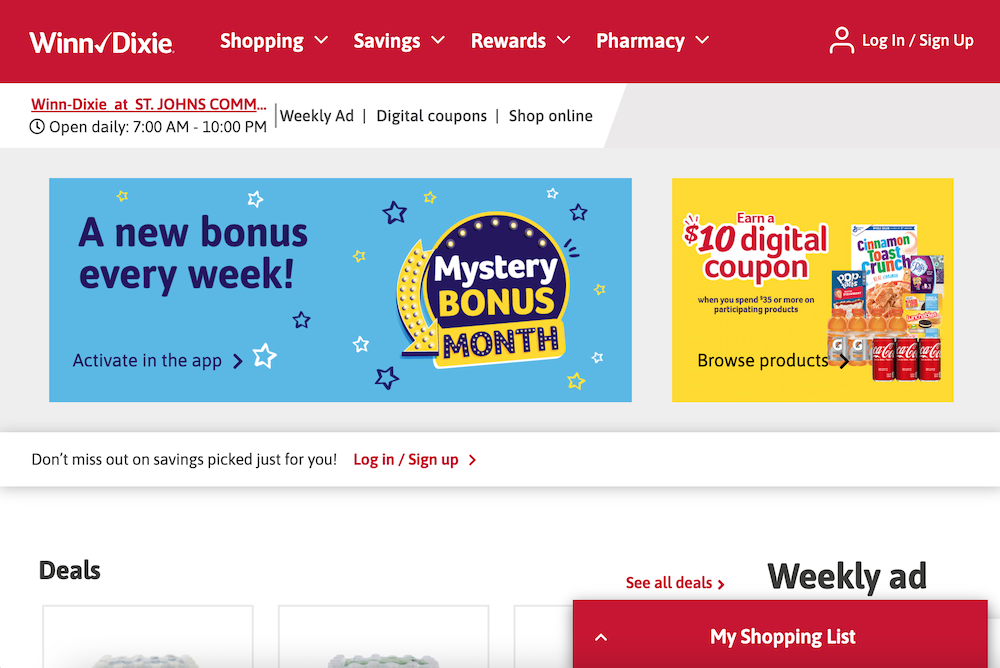 The Winn Dixie Supermarket is another store that values its customers by giving them money back. They offer cash for purchases done in their stores through debit cards; a customer just needs to present his debit card and request the money back they need.
The rewards do not have a fixed value, but they depend mainly on the products to be purchased. You must also ensure that what you are buying is included in their cash back promo.
One amazing thing is Winn Dixie also offers money back on online purchases done with a debit card. You only need to sign up for an account to browse, check on their "Rewards and Deals" tab, and look for the cash back button when you are checking out of your cart. While browsing, you can also check if the product you want to buy is included in the program.
15. Walmart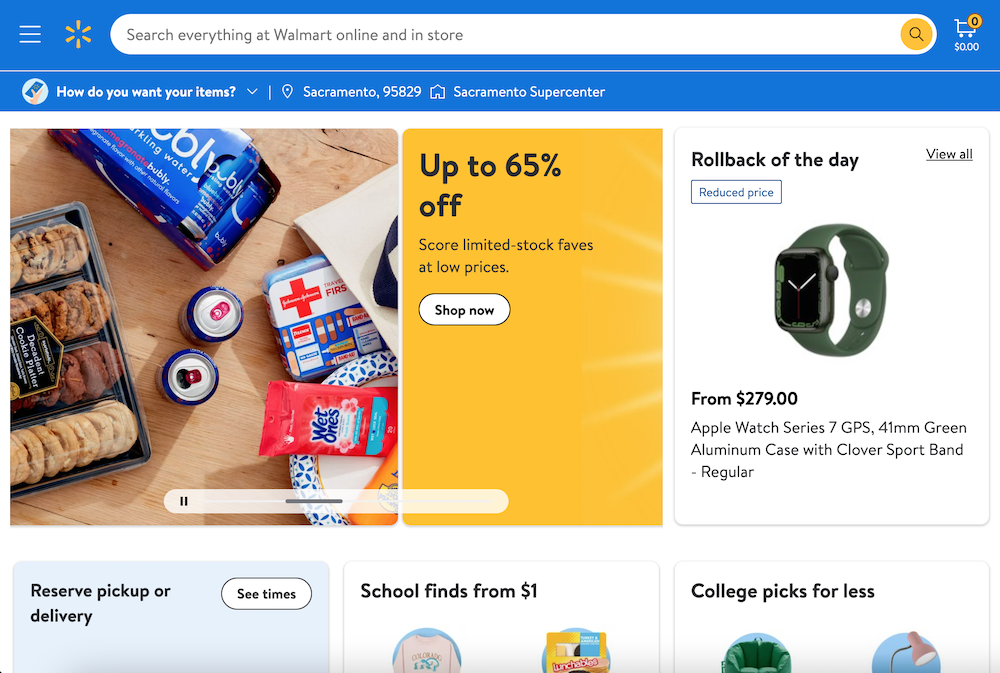 Walmart is one of the biggest chains of retail stores around the globe. It started on July 2, 1962, by Sam Walton in Rogers, Arkansas.
Any Walmart Store allows a cash back amounting to $20 to $100 per every debit card transaction. They even allow clients to receive money back three times within the day, provided if they purchase through different debit card transactions. 
The store only gives you money back in the denomination of $20, so a client can choose from $20, $40, $60 ,$80, and $100 when requesting the reward.
What if you could shop as usual or take surveys and get free Amazon gift cards as a bonus? Say no more!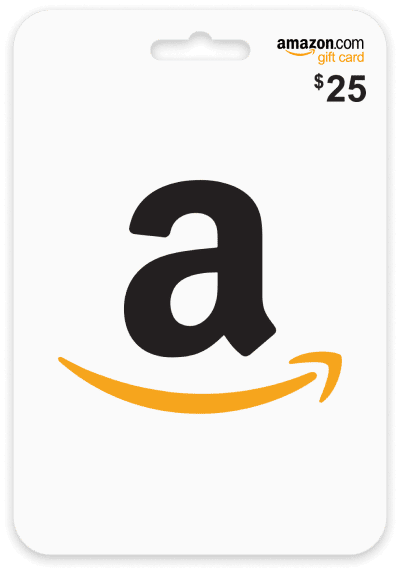 Walmart stores do cash back for payment using Discover Credit Cards for a maximum of $120 and personal cheques for $20. They offer this service free of charge requiring only that a customer purchases a product of any amount from the store.
Most branches open up until eleven o'clock in the evening, and you can avail your rewards while going through a regular check-out counter or by using self-check-out counters. Walmart does have an ATM within the store premises should you need more cash.
16. Costco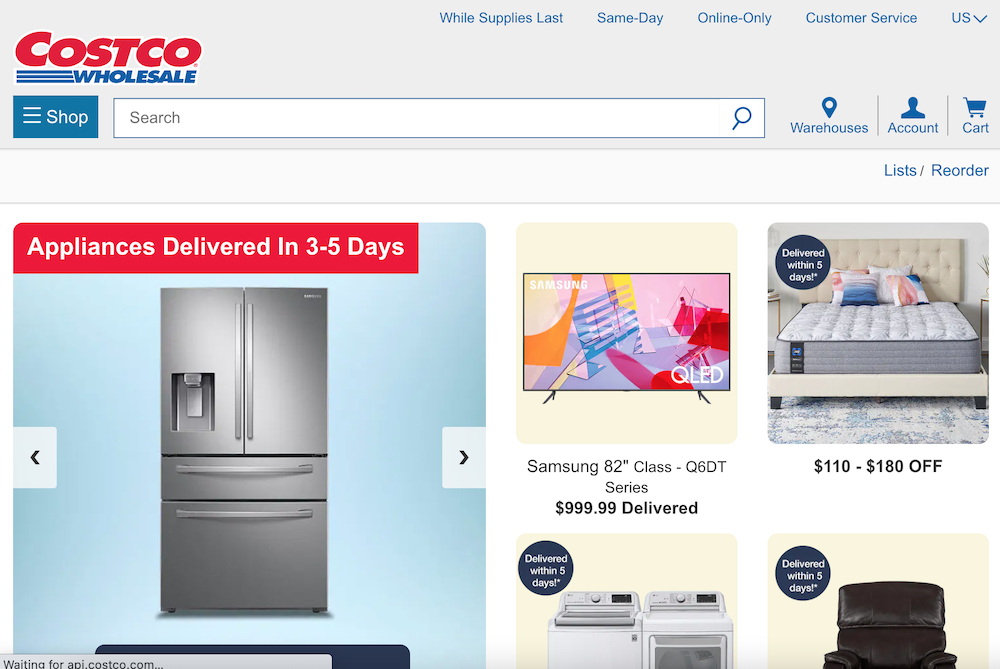 Costco offers money back for any purchase done via a debit card transaction in their store. They usually allow 2% for every purchase. Depending on your preference, you can choose to have your rewards from $10 to $60. 
You can also request a specific denomination and avail of the service multiple times within the day as long as it is approved by your debit card issuing bank.
Costco cash back can only be availed in their stores but not at their gas station; they have a separate reward card. You can also use other ways to get cash back on gas (like these cash back gas apps).
17. Staples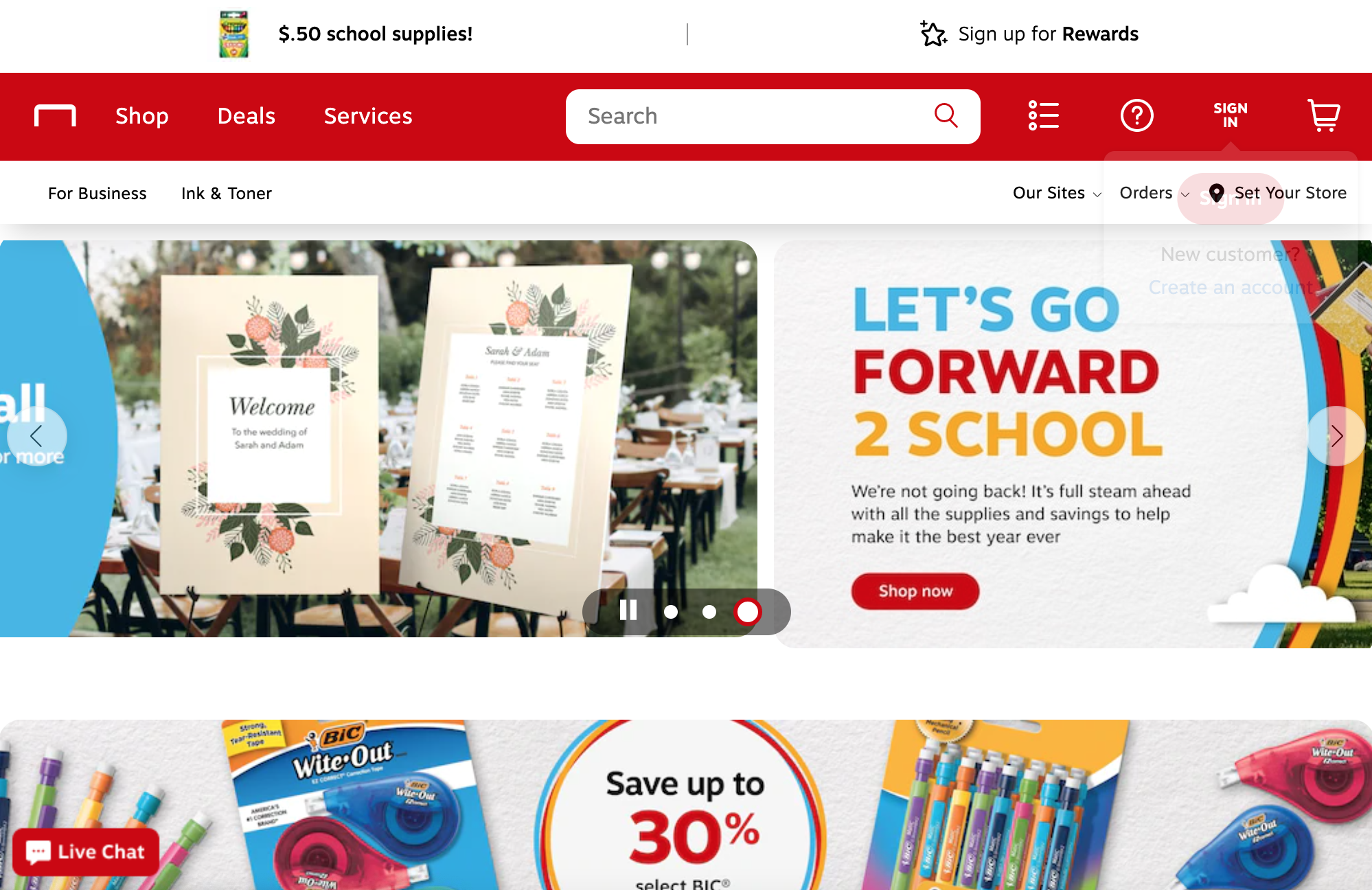 Staples is a store that specializes in school and business supplies. They sell staplers, papers, memo pads, rulers, printers, printers, computers, and office furniture.
They give as much as $40 for every transaction made through your debit cards.
18. Dollar tree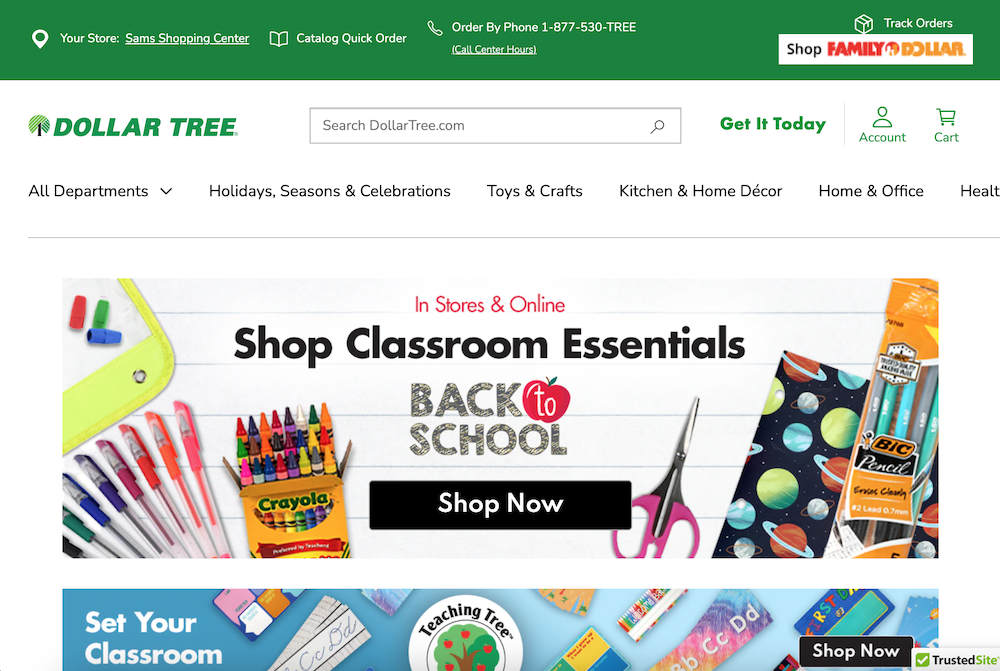 Dollar Tree stores offer cash back for every debit card transaction made through their store. A client can avail of as much as $50 for every transaction. It is good to note that you need to pay $1 for every withdrawal request you will make with Dollar Tree.
The store strictly does not offer rewards for credit card and cheque purchases.
19. Target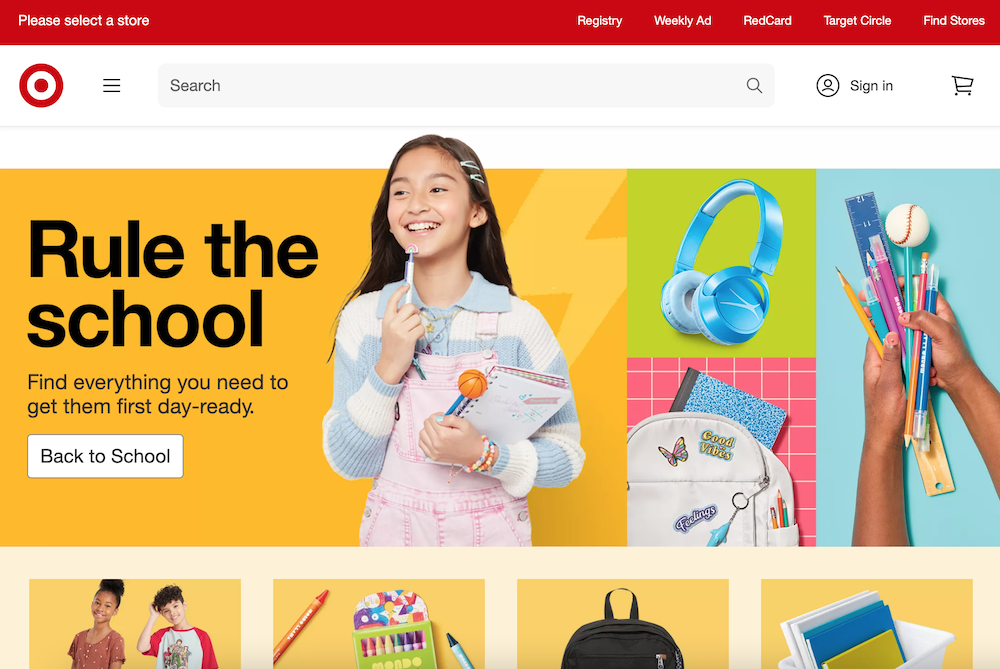 Target offers cash back if a client buys from their selection of any item using a debit card. They give as much as $40 in $10 denominations, and they do not require any minimum amount of purchase, nor do they charge an additional fee if you are eligible for getting money back on your purchase.
What if you could shop as usual or take surveys and get free Amazon gift cards as a bonus? Say no more!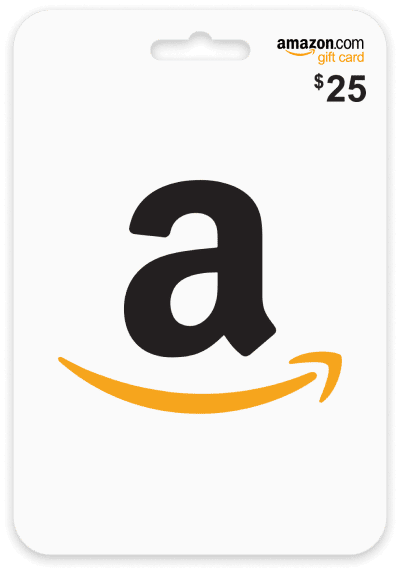 20. Kmart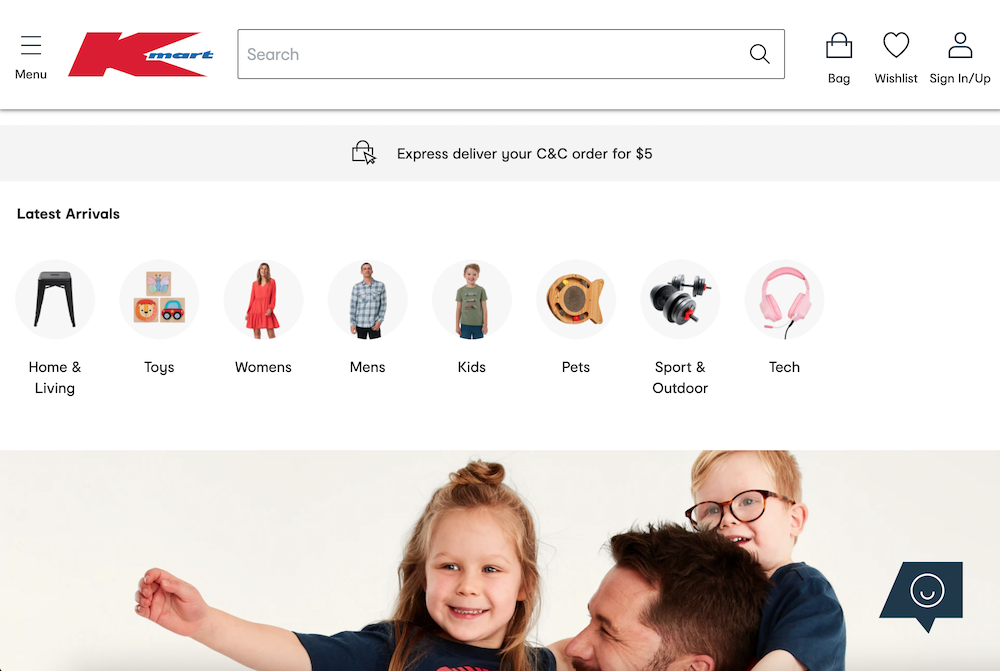 Kmart stores are where you can get cash back when buying your home necessities. They give as much as $50 for every debit card transaction done in their stores, whether you will take the regular registry or have a self-check-out option.
However, they do not offer rewards to purchases on credit cards and check.
21. Raley's Supermarket
Raley's Supermarket is another large chain of stores found in the US. Loyal customers often bring food products, beverages, and groceries from it, and they can do it both by personally visiting the store or buying through the Raley's Online App. 
Whichever way of purchase you choose, Raley's gives you money back for purchases where you use your debit card to buy from them.
Their rewards ranges from $10 to $60 based on how much the customer purchased from them. 
Using a debit card from Mastercard is entitled to higher cash back at Raley's. If you are buying directly from the store, you can opt to receive your money back through cash, a gift card, or Paypal.
22. Mariano's
Mariano's is a fresh market with coffee bars, bread and sandwich shops, pizzerias baking delicious choices and sushi prepared by their on-site chefs. They also have healthy food options for groceries like organic fruits and vegetables and a wide selection of meat and fish, which you can request for assorted meat cuts.
The market also has an excellent rewards program for its loyal clients. They offer as much as $100 for every Debit Card or a Discover Credit Card Transaction. They may charge additional fees or require a minimum purchase value before you can avail your credit.
23. HEB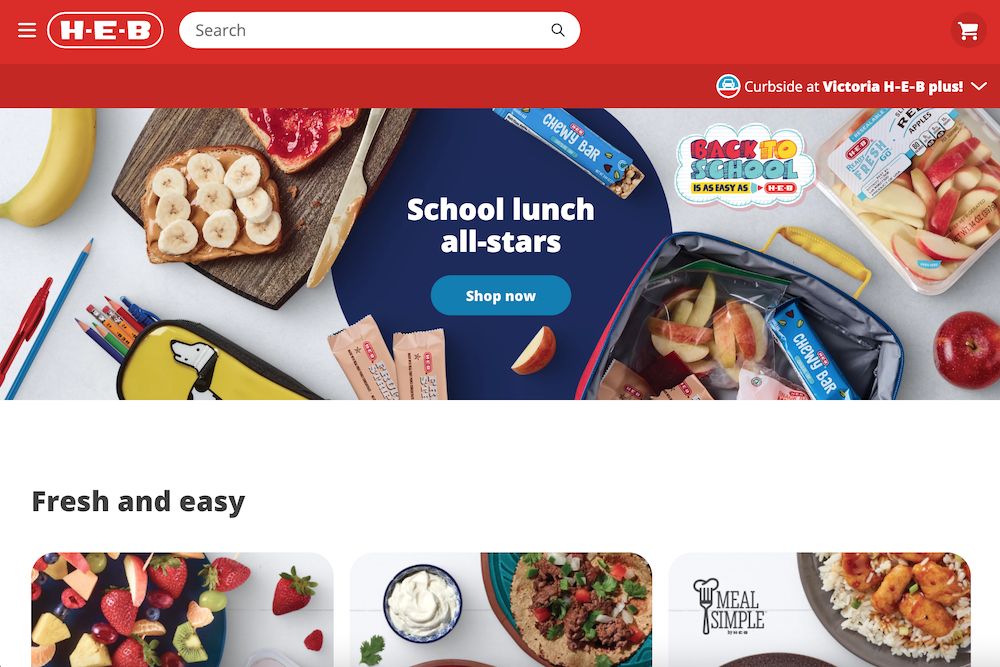 Another established grocery store chain in the country is the HEB. It already has 350 branches in Texas and Mexico. The store offers cash back from $5 to $50 
HEB does not require customers to make a minimum purchase to avail their credit. They also don't charge additional fees for debit cards or cheque transactions.
24. Jay C
Jay C food store has been a division of Krogers since 1999. Prior to that, it was an American supermarket chain that began its operation in 1863 and was founded by John C. Group, a Swiss Immigrant.
The store offers a $100 rewards on debit cards and Discovery Credit Cards transactions. You can avail of their rewards without additional charges or hidden fees.
25. Von
Von operates under the flagship of Albertson Companies. It offers high rewards of up to $ 200 if you do a payment via a debit card. You can also avail of their money back offer with qualified credit cards and personal cheques. But, the maximum amount is only $25.
If you opt to do a self-check-out counter, you may receive an opportunity to get as much as $20 to $40 money back. Take note that they don't charge additional fees for those who want to avail of their rewards and there's also no minimum purchase requirement.
You can also get more than $200 cash back if you split your purchases in two and transact debit cards twice. You may also choose to re-enter the store, make another purchase.
26. CVS
CVS is the largest pharmacy chain in the US with 9,600 locations. They offer cash back of up to $35 if a customer pays with their debit cards. You can avail of this reward for free and there's no minimum purchase requirement as well.
27. Walgreens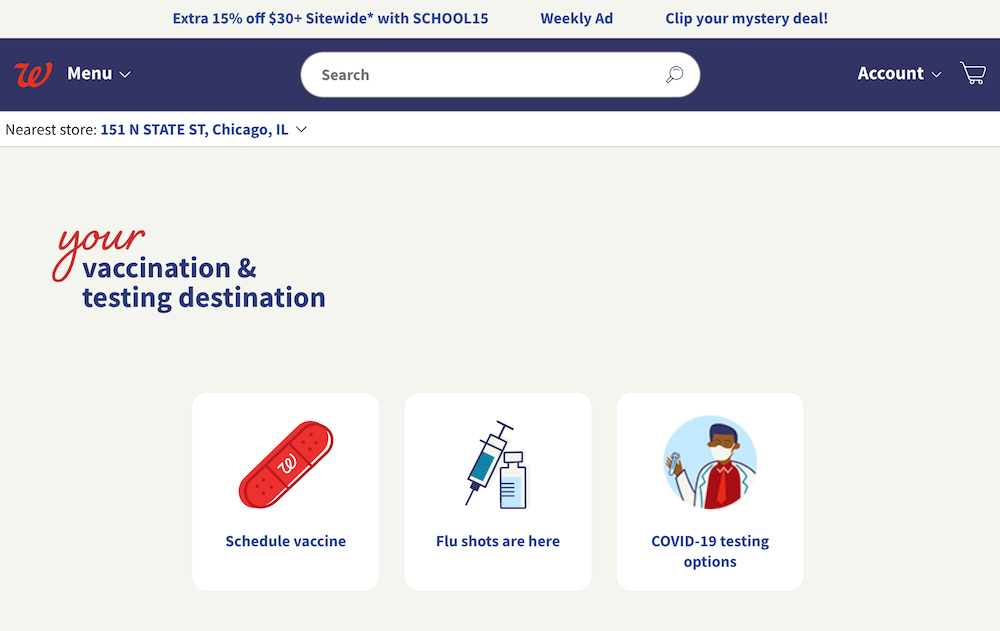 Walgreens is the second-largest pharmacy chain in the US. They also offer a robust cash back program on debit cards. You can avail of their rewards even if your purchase is $0.01. The amount you can get ranges from $5 to $20. Unfortunately, they do not offer money back for credit cards or personal cheques.
Specialty Stores that Offer Rewards
You can also get cash back from some specialty stores if you link your debit cards with apps like Ibotta, Monetha, Rakuten, and Swagbucks. 
You need to purchase an item through those sites, and then get your money back that can be redeemed in several ways.
Some of the specialty store that offer cash back include:
H&M
Athleta
Levi's
Gap
Finish Line
Under Armor
Cost Plus World Market
Sephora
Finish Line
Conclusion
Every consumer would like to redeem every dollar they spend. Taking advantage of the cash back features of these regular stores that you visit to get daily food products, groceries, and miscellaneous items is a wise practice.
It allows you to save some bucks and shop smarter. You just need to make sure that the store accepts your debit or credit card and know how much they could allow you to get in terms of rewards.
Have all the information you need? Wait no more, grab your grocery bags, cards, or cheques and take advantage of these lucrative offers today!
What if you could shop as usual or take surveys and get free Amazon gift cards as a bonus? Say no more!