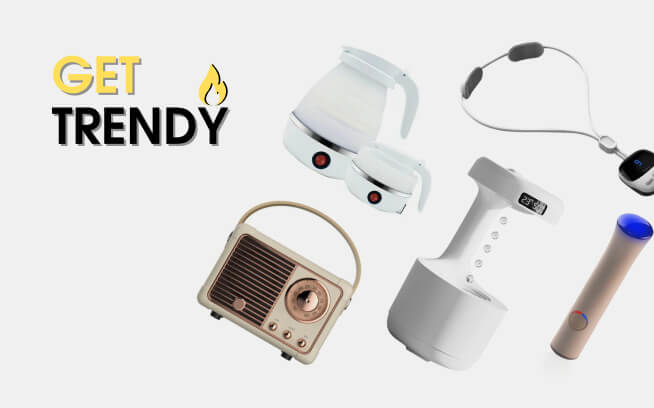 Get Trendy is a one-stop-shop designed for the modern generation that takes pleasure in keeping up with the latest trends in fashion, gadgets, and lifestyle products. The platform boasts a curated selection of trendy items, handpicked to offer simplicity and convenience to customers looking to add a touch of style to their lives.
The team behind Get Trendy is passionate about delivering exceptional service and making shopping as enjoyable and effortless as possible. Their customer service team is available every day to respond to inquiries and ensure customer satisfaction.
At Get Trendy, quality is of the utmost importance. The platform offers high-quality products that are carefully selected to ensure durability, functionality, and style. Customers can rest assured that they are purchasing products that meet the highest standards of excellence.
With Get Trendy, shoppers can enjoy a hassle-free and enjoyable shopping experience, knowing that they are dealing with a reliable and trustworthy brand that places their needs and desires first.