Happy Socks
Happy Socks is a global brand that celebrates color, creativity, and fun by spreading the gift of socks. The company, along with its online store, has become a phenomenon, sharing a world of happiness across every continent. Every pair of Happy Socks are inpired by everything from art, fashion, and pop culture to beloved pets, cartoon characters, and even hamburgers, Happy Socks' collection is a true reflection of individuality and authenticity.
Happy Socks ensures that every new collection surpasses the previous one, the company constantly seeks out softer, funkier, more comfortable, and more sustainable materials, along with eye-catching details and innovative features. Every pair of Happy socks is more than just a pair of socks, they are a statement of self-expression, bringing joy and happiness to every step you take.
Happy Socks' mission is to make the world a more creative and colorful place for all, and they take their responsibility seriously. Their commitment to sustainability and ethical manufacturing processes ensures that their impact on the environment is minimized. Happy Socks' products are designed to last, ensuring that the happiness and color they bring to people's lives are not short-lived.
Happy Socks is more than just a brand; it's a lifestyle that embraces color, creativity, and fun. Join the Happy Socks movement and bring happiness and self-expression to your life today.
And there's one more thing – Monetha.
When you download and sign up for the free Monetha online shopping rewards app, you'll open a whole new world of shopping and savings. Monetha has partnered with over 1,200 premium online stores – including Happy Socks – to bring you great rewards for shopping online. Every time you shop with one of Monetha's partners you earn valuable points that can be exchanged for thousands of gift cards from top brands like eBay, Ikea, Apple, Amazon, and many more. Or you can use your points to invest in cryptocurrencies or to donate to deserving international charities.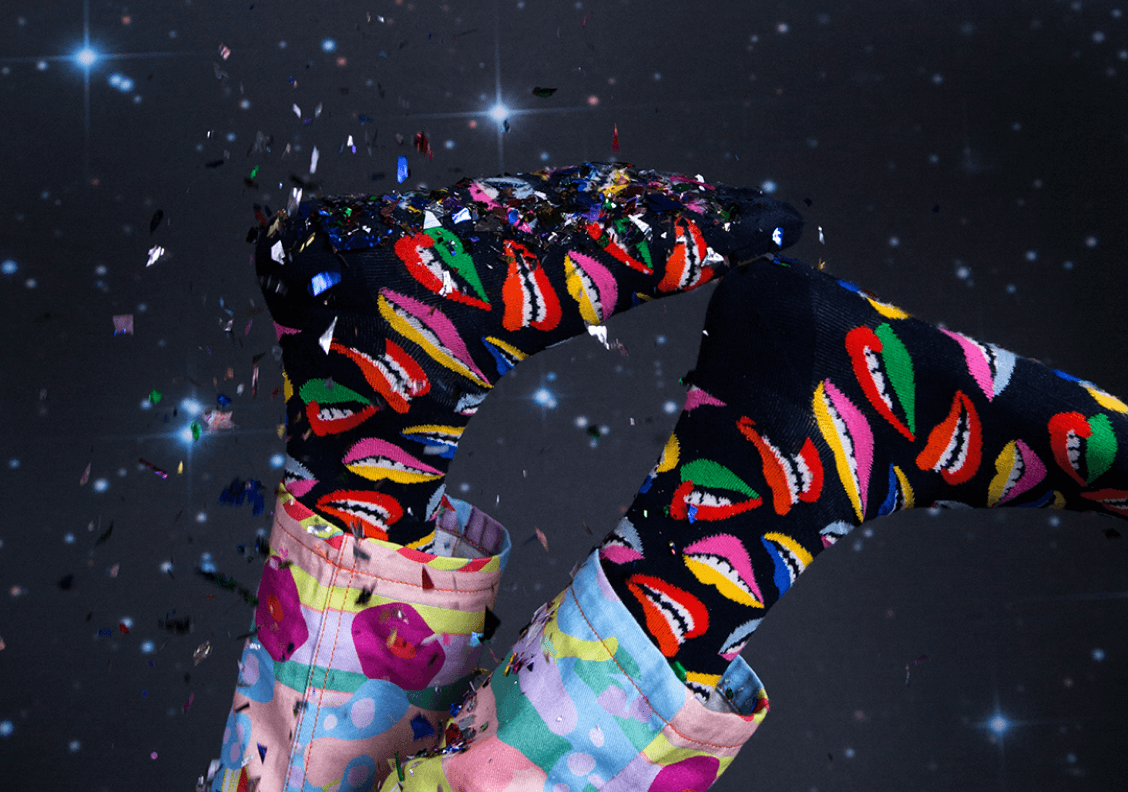 Your ~ points are superpowerful. You can spend them on gift cards, crypto, or donate to charities.
Products and prices listed here are for representation only. Actual prices and availability may be different on shops' websites.