Harry Specters
Harry Specters
At Harry Specters, customers can indulge in award-winning chocolate flavors while also making a positive impact in the world. The chocolates are crafted by Mona, Shaz and their son Ash, who has autism. The family-run social enterprise was born out of Mona's passion for chocolate and creating positive change for people with autism.
At Harry Specters, young people with autism are involved in every aspect of the business, from production to administration, design, and photography. The dedication to providing employment for this segment of the community has led to the creation of hundreds of brighter futures and the winning of numerous awards for the chocolates' taste.
Not only do customers get to enjoy delicious chocolate, but they also contribute to the social aim of the business with every purchase. Mona and Shaz have committed to setting aside 60p of every £1 of profit for furthering the business' social goals, which include providing social activities and opportunities for personal development for their employees.
From the handcrafted bars to truffles and gift boxes, Harry Specters offers a range of decadent chocolate treats while promoting a good cause. The company's commitment to quality and positive impact makes it a unique and special choice for chocolate lovers everywhere.
And here's another unique offer you might like.
By signing up for the free Monetha online shopping rewards app, every time you shop with Harry Specters you'll earn valuable rewards. Once you've signed up with the app you can shop with over 1,500 Monetha online shopping partners and earn points with every purchase. You can then redeem your points for thousands of gift cards from world famous brands like Nike, Amazon, Ikea, and eBay, exchange your points to invest in cryptocurrencies, or donate them to the charity of your choice.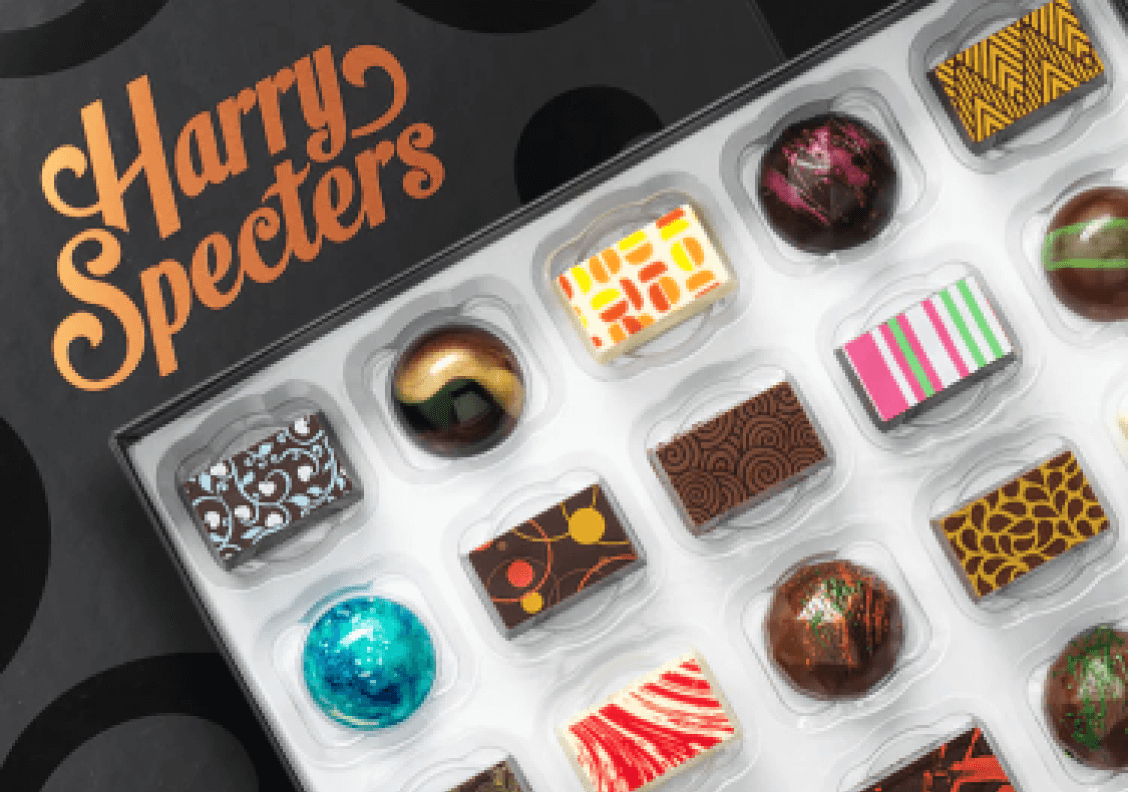 Your ~ points are superpowerful. You can spend them on gift cards, crypto, or donate to charities.
Products and prices listed here are for representation only. Actual prices and availability may be different on shops' websites.