Stand 4 Socks
Stand 4 Socks
Stand4 Socks is a socially conscious – but very cool – sock company that believes in the power of everyday actions to make a positive impact. The idea behind Stand4 Socks was simple: if we all wear socks every day, why not make each pair count towards a greater good?
Visit the company's website to see how it's grown into a movement, with a commitment to donating a pair of thick, anti-bacterial socks for every pair sold, helping to improve the lives of homeless people in need.
Stand4 Socks is not just a business for good, it also delivers a product that is engineered for comfort. With years of research and development, the company has crafted the most comfortable sock on the market.
The socks are designed to be both stylish and comfortable at the same time. Unlike traditional socks that often have poor quality and boring designs, Stand4 Socks takes the time to care about the little things.
By choosing Stand4 Socks, customers can make a tangible difference in the lives of others while enjoying a comfortable, stylish, and high-quality product.
And here's something else to make you comfortable.
By signing up for the free Monetha online shopping rewards app, every time you shop with Stand4Socks you'll earn valuable rewards. Once you've signed up with the app you can shop with over 1,500 Monetha online shopping partners and earn points with every purchase. You can then redeem your points for thousands of gift cards from world famous brands like Nike, Amazon, Ikea, and eBay, exchange your points to invest in cryptocurrencies, or donate them to the charity of your choice.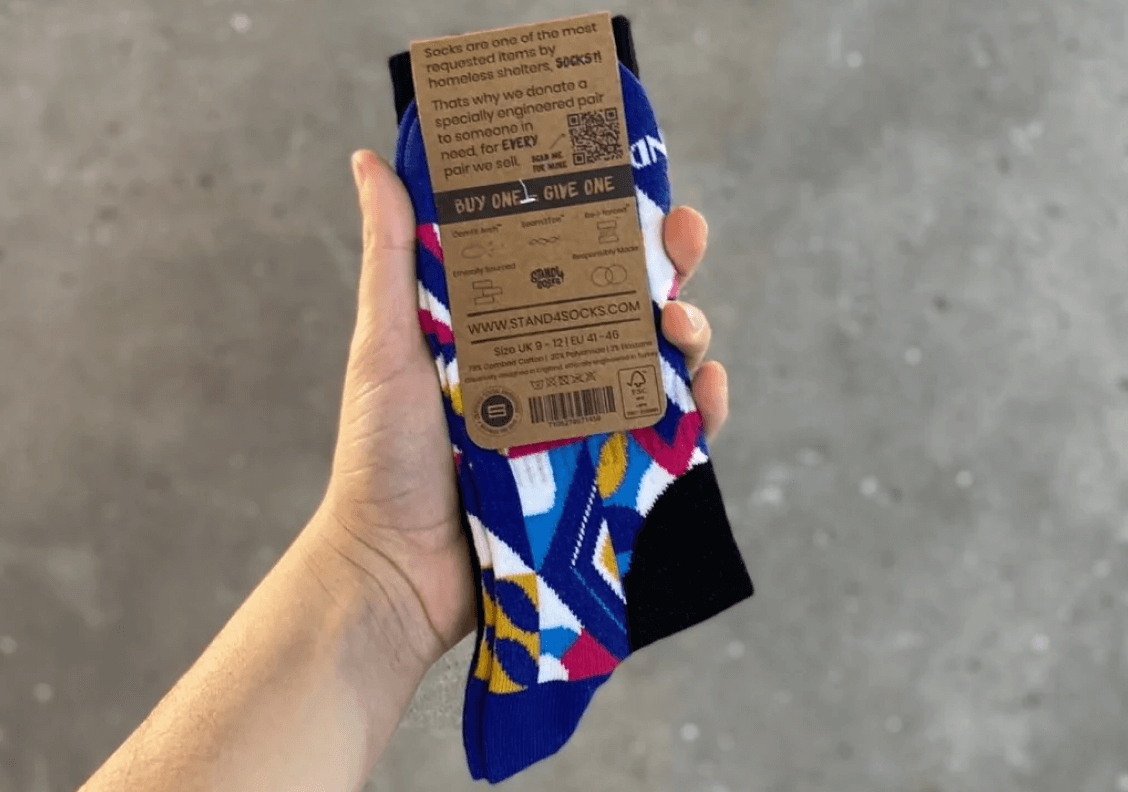 Your ~ points are superpowerful. You can spend them on gift cards, crypto, or donate to charities.
Products and prices listed here are for representation only. Actual prices and availability may be different on shops' websites.