As the great American filmmaker David Lynch once quipped, "Even bad coffee is better than no coffee at all."
That may be true, but then again, no real coffee lover ever wants bad coffee.
They're the types of people who are constantly checking out the latest coffee machines on the market. They trawl the internet in search of the best coffee machine deals and usually end up buying them.
They sniff coffee grounds with the same passion as a truffle dog sniffs an Italian forest floor. And it's even possible that they have a coffee maker in more than one room in their home.
In short, they're on a never-ending quest to find the perfect coffee and the perfect coffee machine.
Save on coffee and appliances
How about 9% cashback in shops like Coffee Friend? Coffee machines, grinders, beans — everything your coffee loving soul wants, and 9% cheaper.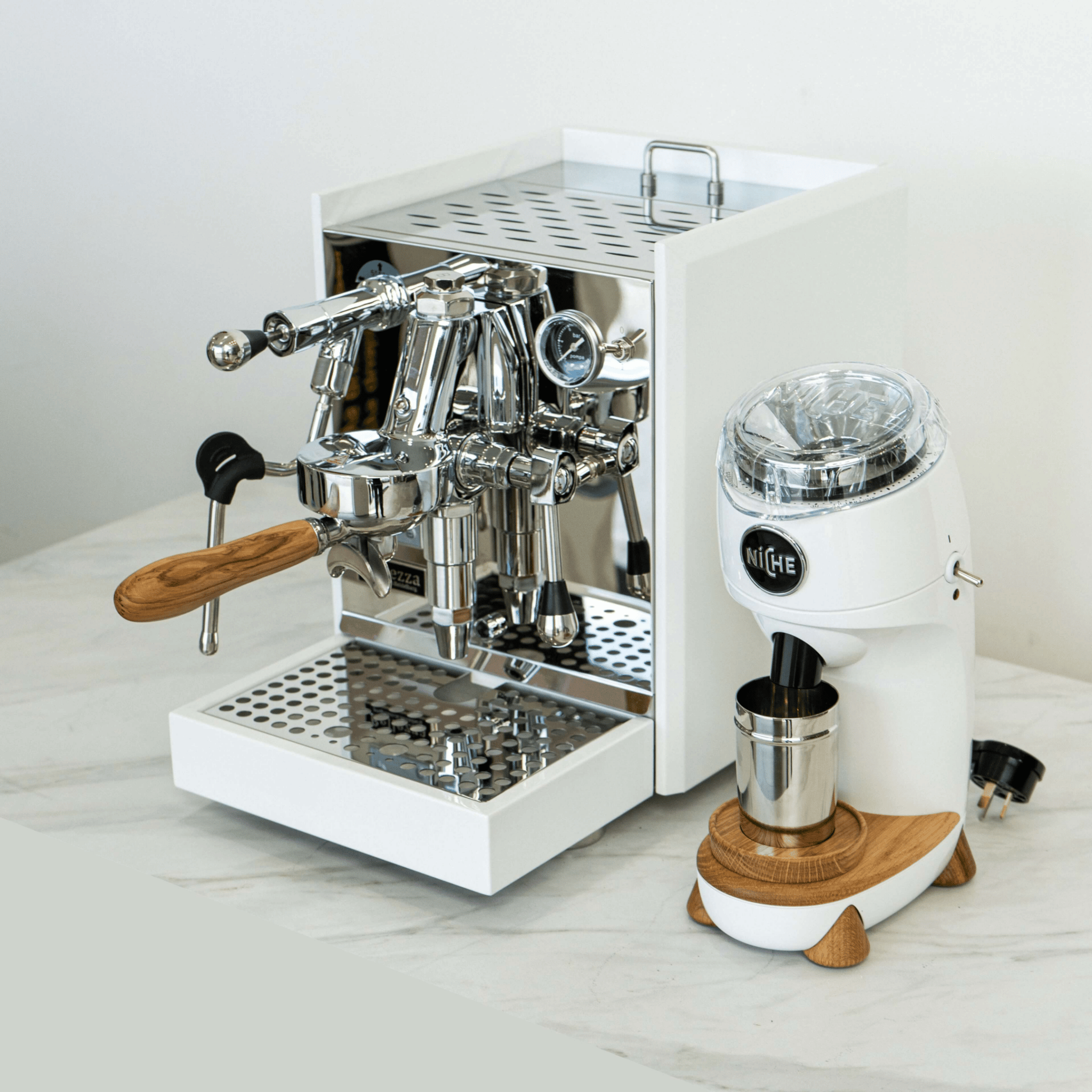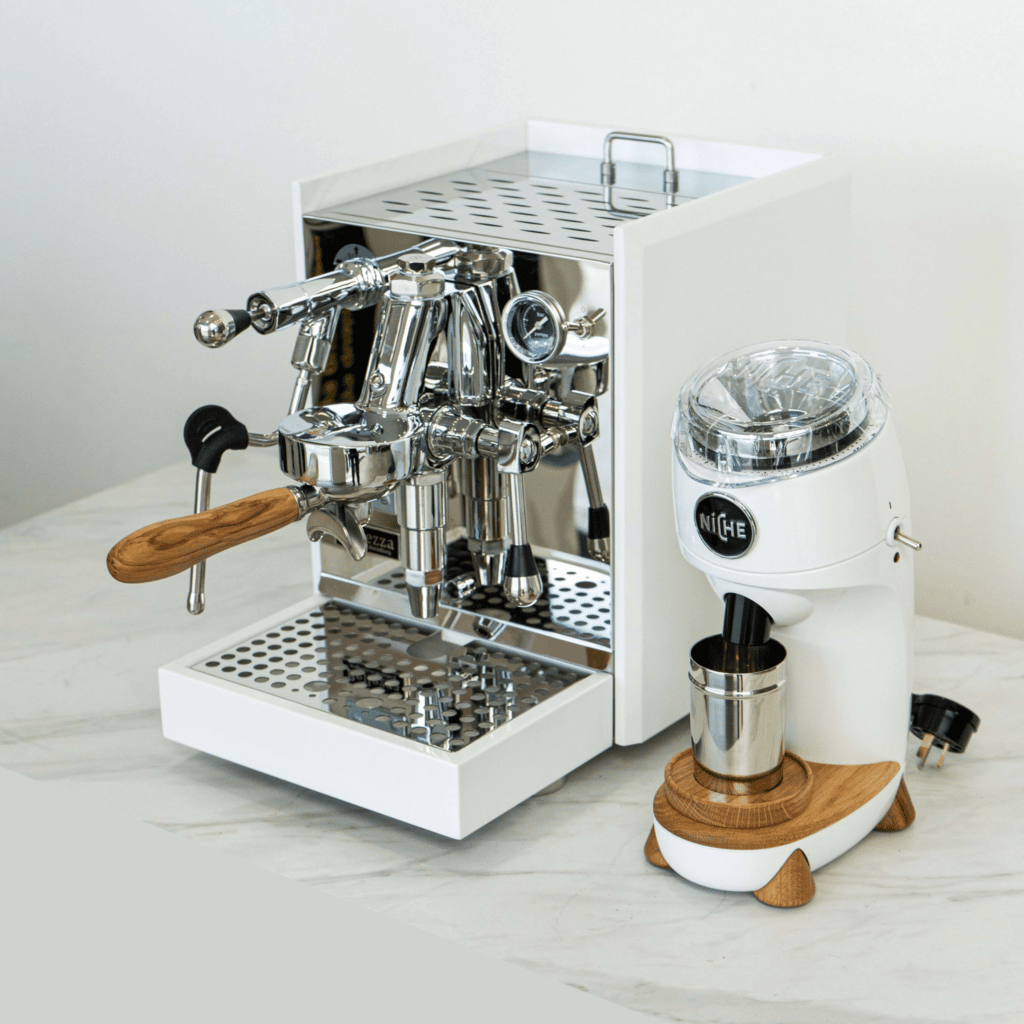 Do you know your filter coffee machines from your pod coffee machines?
Even if you don't fully understand the inner workings of great coffee machines, you can't get through the day without multiple cups of Joe, and if you haven't already purchased a coffee machine, chances are that you've thought about it at some point.
According to a report in Good Housekeeping, sales are on the rise for espresso coffee machines, pour-over coffee makers, filter coffee makers, and French presses.
Sales of bean-to-cup coffee machines have shown a significant increase as coffee lovers strive to create barista-style coffee from the comfort of their homes or offices.
In another report conducted by Statista.com, revenue from coffee machines will amount to US$10.93 billion in 2022, with the market expected to grow annually by 4.16% between 2022 and 2027.
As another startling Java-related statistic, volume in the coffee machine segment is expected to grow to 93.6m pieces by 2027—that's a lot of black suds.
Save on coffee and appliances
How about 9% cashback in shops like Coffee Friend? Coffee machines, grinders, beans — everything your coffee loving soul wants, and 9% cheaper.
Wake up and smell the coffee machine deals.
OK, let's start with the basics.
What type of coffee gets your day started with a bang, picks you up after getting the kids ready and dropping them off at school, or irons out the creases after a long business meeting?
Ask a dozen people and you'll get a dozen different answers: espresso, cafe au lait, Americano, flat white, frappe, cappuccino, macchiato, or mocha—and a lot of other stuff in between.
Here's a quick guide for the uninitiated:
espresso – shoot high-pressure boiling water into finely ground coffee beans;

cafe au lait – steamed or scalded milk and one shot of coffee;

Americano – add hot water to one or a double shot of freshly brewed espresso coffee;

flat white – mix steamed or scalded milk with one shot of espresso;

frappe – mix instant coffee with water and ice and shake vigorously;

cappuccino – a shot of espresso, a layer of steamed milk, and a layer of foamy milk;

macchiato – a cross between an espresso and a cappuccino;

mocha – espresso mixed with steamed milk and chocolate syrup or powder.
So, what type of coffee machine is right for you? What are the good and bad points, the cheapest or the most expensive, and most importantly, how good is the coffee flavor?
To try to answer those questions, we're going to take a look at the best coffee machine deals online and also discover how you can make great savings and earn great rewards by buying from the right shops.
Many leading suppliers of coffee machines have partnered with the online shopping rewards platform, Monetha. With every purchase, members earn Monetha points that can in turn be exchanged for gift cards, crypto, or redeemed as charitable donations.
In order to get to the coffee grounds at the bottom of the cup, let's dig a little deeper into the world of filter coffee machines. From pod coffee machines to filter coffee makers, bean to cup coffee, freshly ground coffee, and everything it takes to create barista style beverages, let's try to find the holy grail of online coffee machine deals.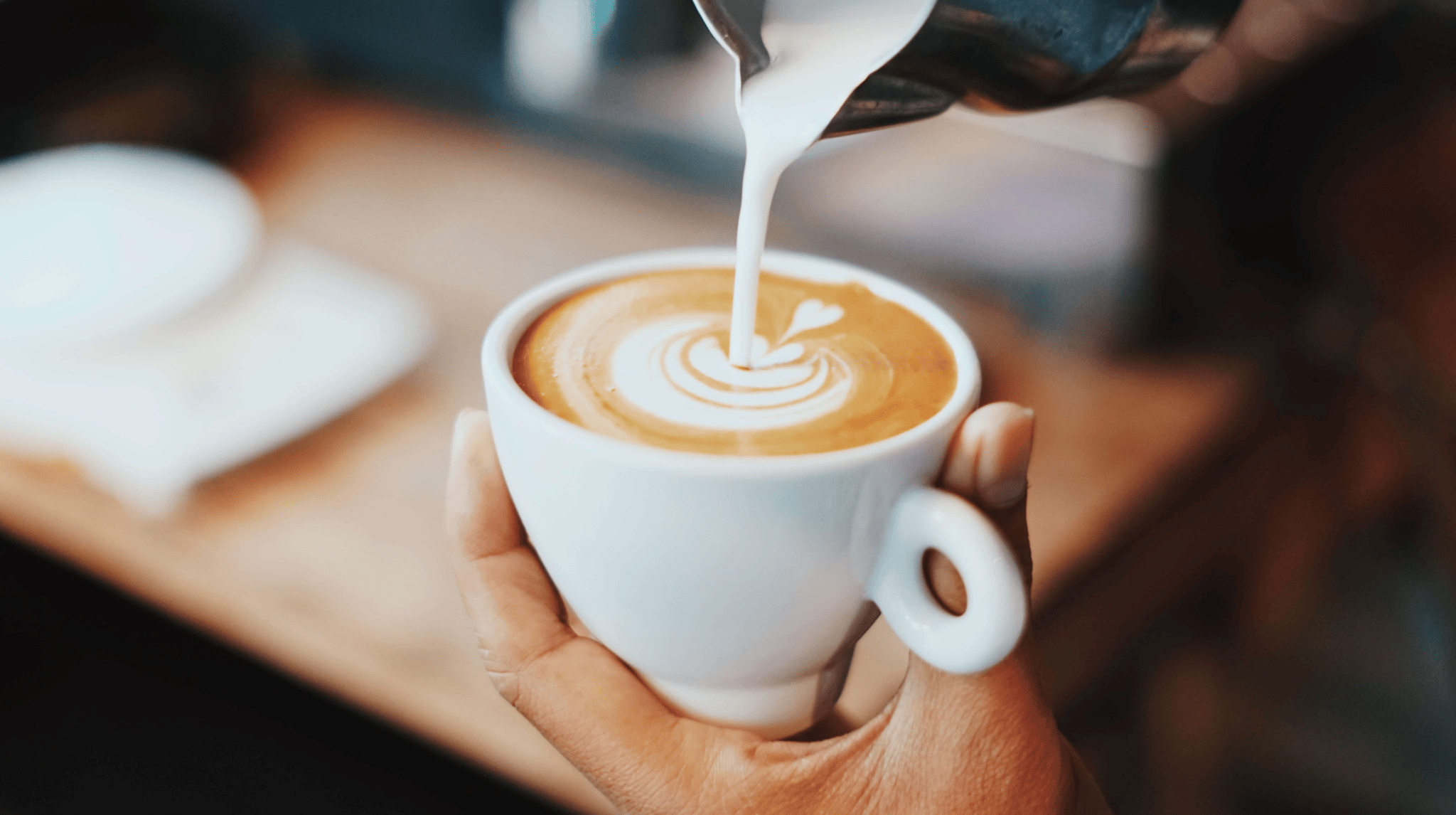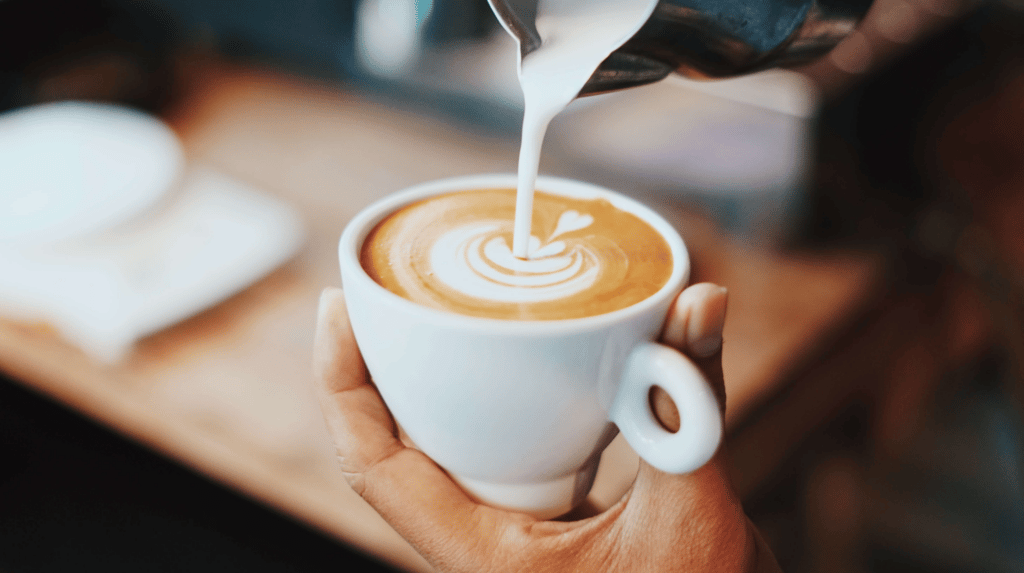 The advantages of owning your own coffee machine
Great coffee on demand.
No more queuing in lines, no more crowds, and no more putting up with office coffee that tastes like the sweepings from your pet's cage.
You get to enjoy your favorite type of hot coffee whenever you want without having to leave your home.
Kickstart your day with a freshly brewed coffee.
When you take advantage of great coffee machine deals, you'll have the pleasure of waking up to a strong brew first thing in the morning.
Without your own kitchen coffee machine, you'll have to wait until you leave the house and make a b-line to your favorite barista.
Freshly brewed coffee is far healthier.
You mightn't know this, but instant coffee contains far greater levels of acrylamide—an ingredient that can be toxic in large quantities—than freshly brewed coffee.
Coffee from your own coffee machine is richer in flavor and delivers the fuller, deeper, and strong taste that you demand to start your day just right.
Great coffee the way you like it.
Good quality coffee machines are pretty versatile and can make multiple types of brews, from cappuccinos to espressos to lattes, so you get exactly what you want. You can even conduct experiments with your brews until you find a taste you really like.
You can add additional flavors like vanilla, ginger, cardamom, or whatever tickles your fancy. Who wouldn't like to get out of bed to the promise of a hot shower and a great cup of Joe?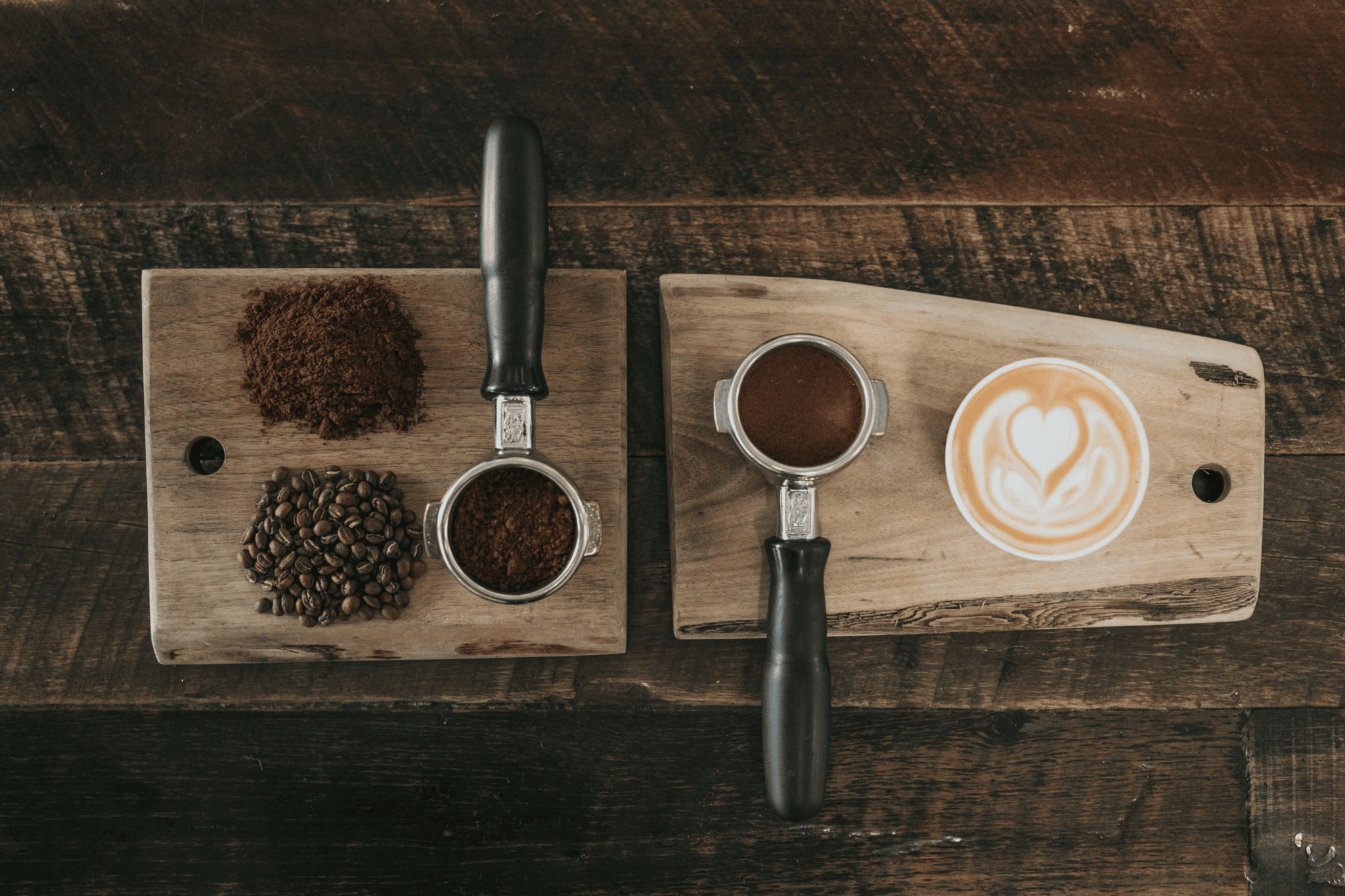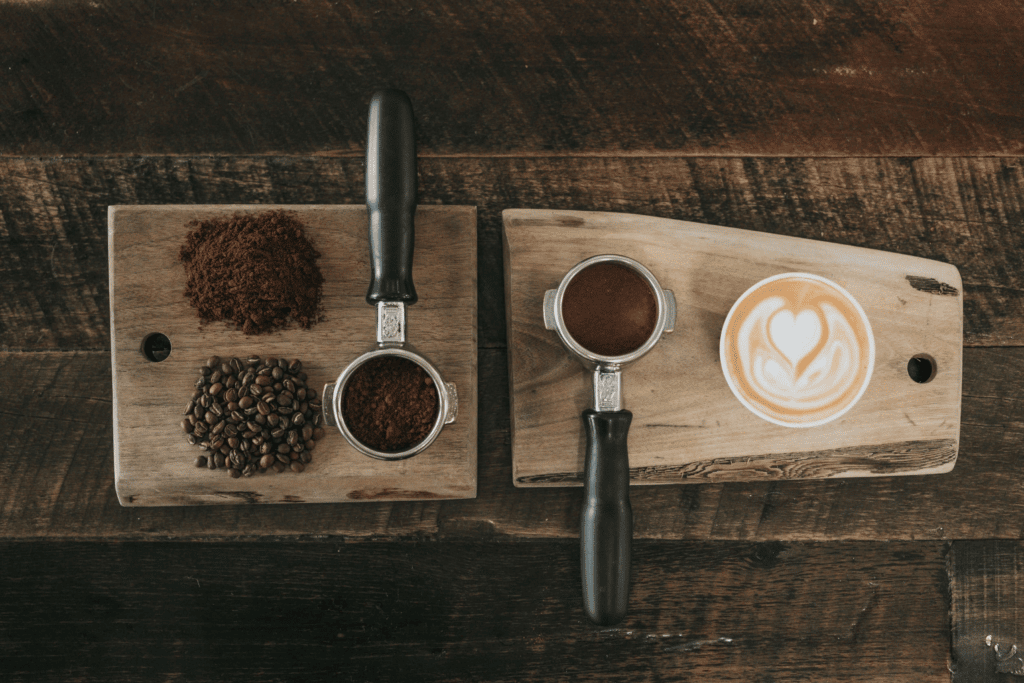 The quest for the world's best coffee machines
Finding the coffee machine that's right for you is a lot more difficult than taking a trip to the electronics store and choosing the machine that looks funky and suits your kitchen decor.
Great coffee machine deals aren't just about price — it's far more important than that. It's about your personal taste and because of that it requires quite a bit of research before parting with your hard-earned cash.
And even if you're lucky enough to come across a Black Friday or Labor Day coffee machine sale, don't let the price leave a sour taste in your mouth.
Here are a couple of things you should think about before rushing into your new coffee machine purchase.
What type of coffee machine is right for you?
Let's start by taking a quick look at just a few of the different types of coffee machines available online and in high street shops.
There are many types of coffee machines, like electric espresso machines, cold brew coffee machines, and AeroPress coffee makers to choose from. Plus, you've got all the accessories that you can think of from a milk frother, a steam wand, a coffee grinder, coffee storage containers, water kettles, and a whole lot more.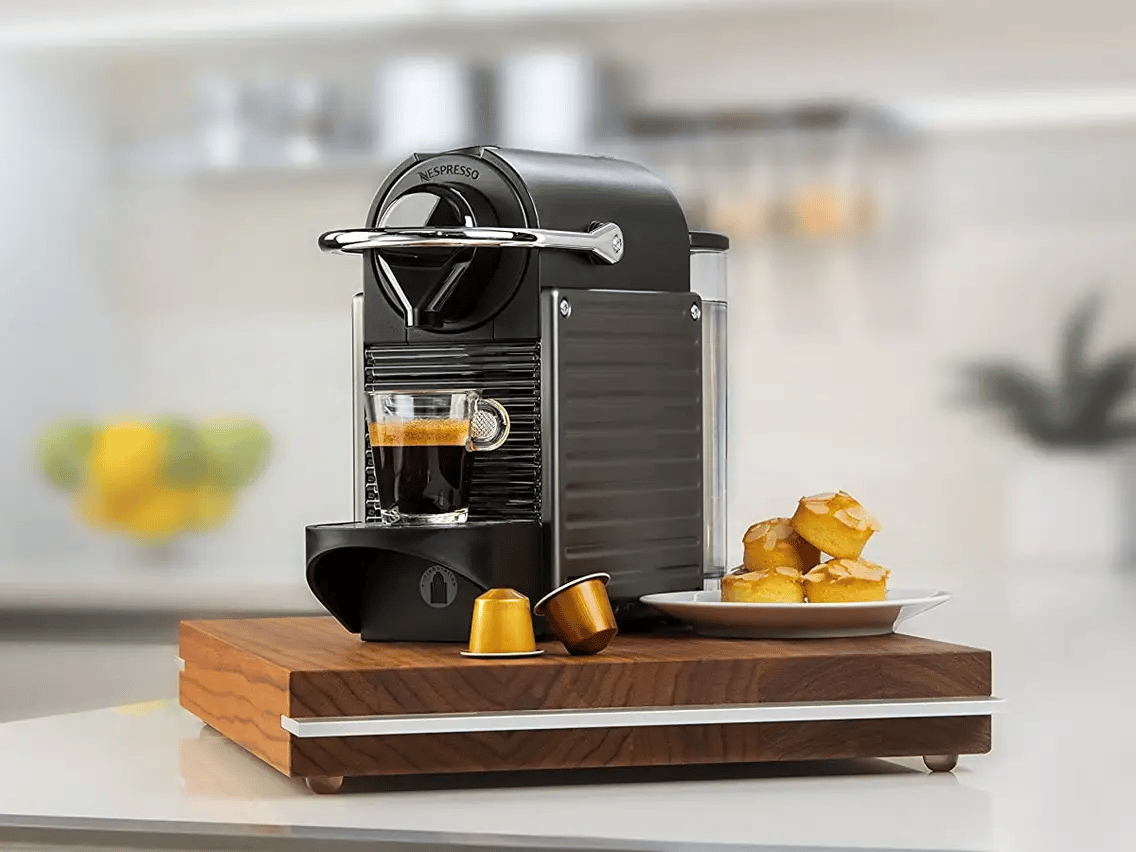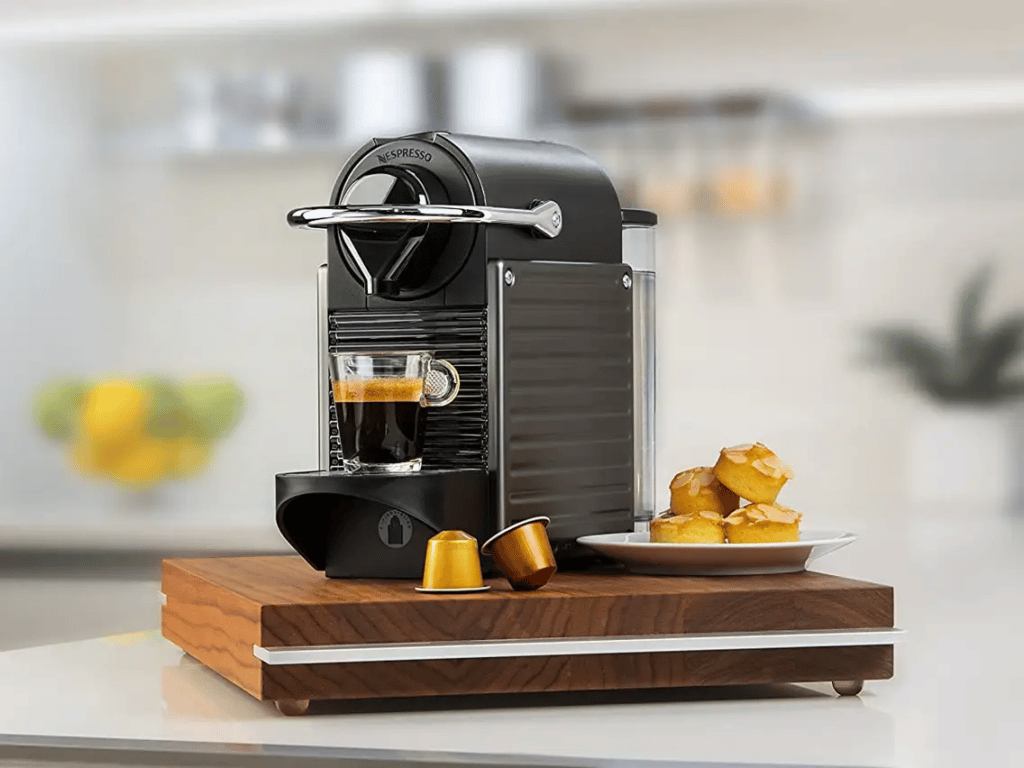 Pod Coffee Machines
Pod machines, as the name implies, use single serve pods to make one cup of freshly brewed coffee at a time.
These are designed for the coffee enthusiast who doesn't have a lot of space or a lot of time, but still appreciates the smell and the taste of a great cup of morning coffee. They usually come with a one-cup reservoir, so you just need to add fresh water for each new brew.
Single serve machines are really quite simple to use: just add the coffee pods, pour some water, and let your coffee brew. No more bean to cup coffee worries, and the result is ground-free coffee giving a clean straight flavor. Plus, due to their growing popularity, pod coffee machine deals are usually pretty easy to come by.
Pros:
Easy to use

Easy to maintain

Large flavor selections are available

Single serve pods with no waste

Customize your brew

Usually inexpensive

Pods are sealed so the coffee stays fresh
Cons:
Pods can be expensive

No control over the coffee grounds

Pods may have environmental issues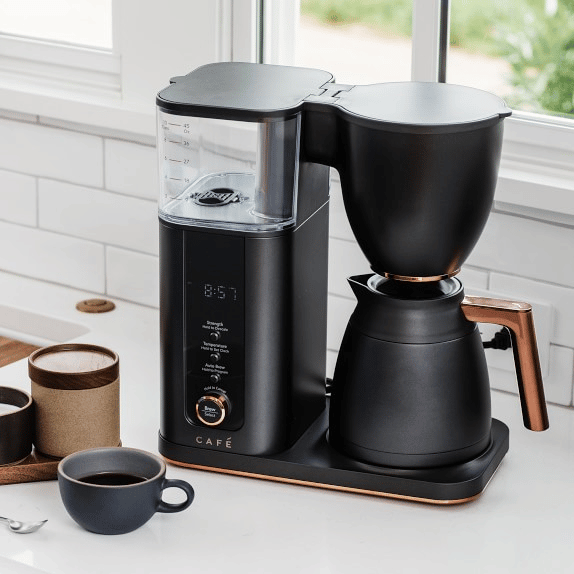 Drip coffee maker
Probably one of the most popular types of coffee machine deals on the market. The pour over coffee makers ensures that you get a perfect cup of Joe in minutes. Popular in offices and in the home this is one of the simplest types of coffee maker to use for coffee lovers who still like to brew their morning pick-me-up in an old-fashioned way.
These machines really are the easy way to make great-tasting coffee every time. Just add the required amount of coffee to the container, pour in the water, let it heat, then enjoy cup after cup of coffee all day long.
The mechanism and the automated controls allow you to adjust your coffee strength to taste just as you love it.
Pros:
Simple and easy to use

Different settings to make your coffee as you like it

Makes bigger quantities of coffee

Reasonably priced
Cons:
Less choice of flavors

Can't be used for single cup coffee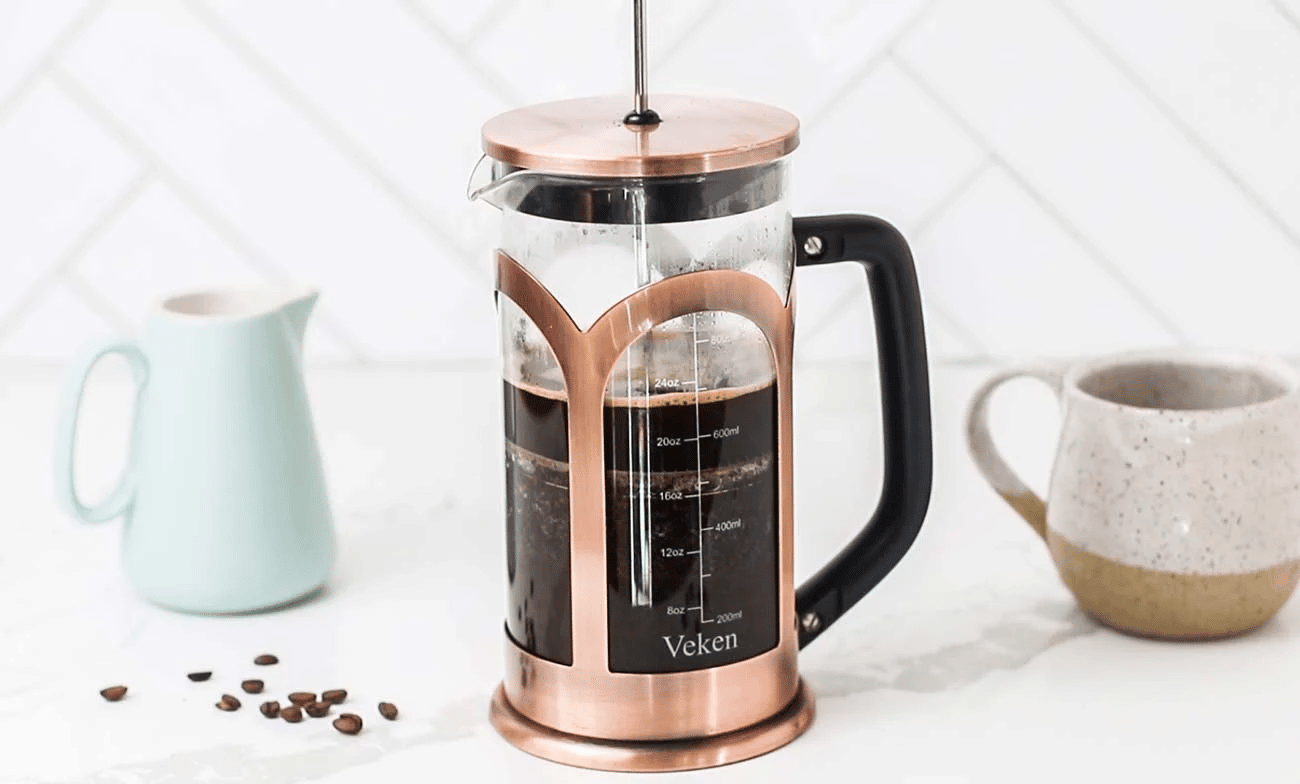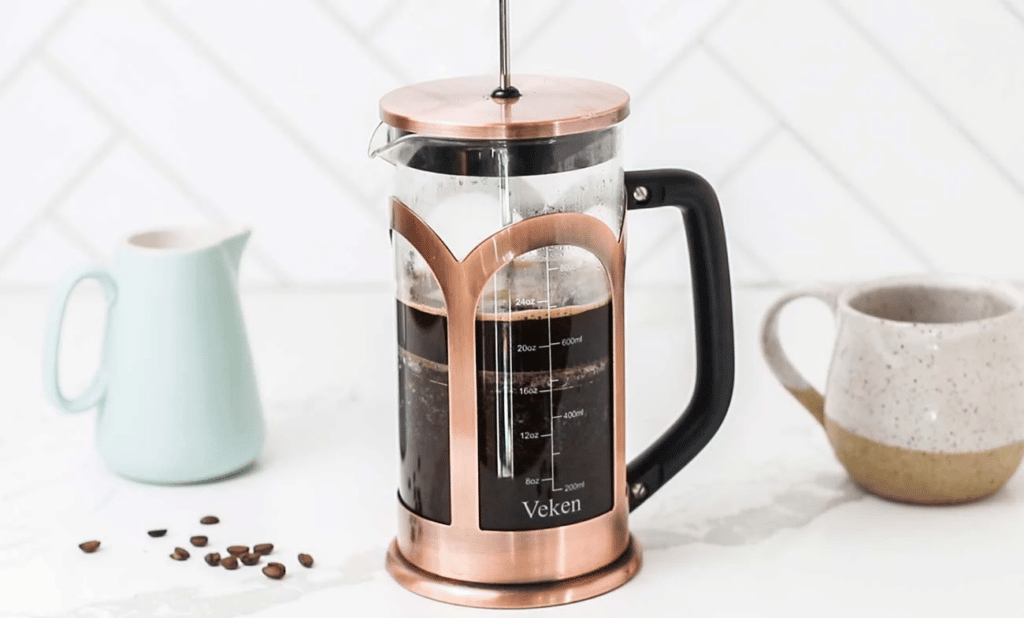 French Press
The French Press coffee maker, although not so popular in the USA, is one of the most popular types of coffee preparation methods throughout Europe. This purely mechanical method of coffee making doesn't require electricity which means greater savings for you.
Using a French Press couldn't be easier; add the right amount of ground coffee into a lightweight glass receptacle, add the hot water, close the lid, and wait for the great coffee taste. 'Plunging' the coffee with the metal plunger extracts all of the great coffee flavor making the French Press an extremely popular choice of coffee machines.
Pros:
No extra costs

No energy costs

Highly portable – perfect for great coffee on the go

Guarantees the full coffee flavor
Cons:
Takes time to get the coffee balance right

Coffee may have unfiltered grounds residue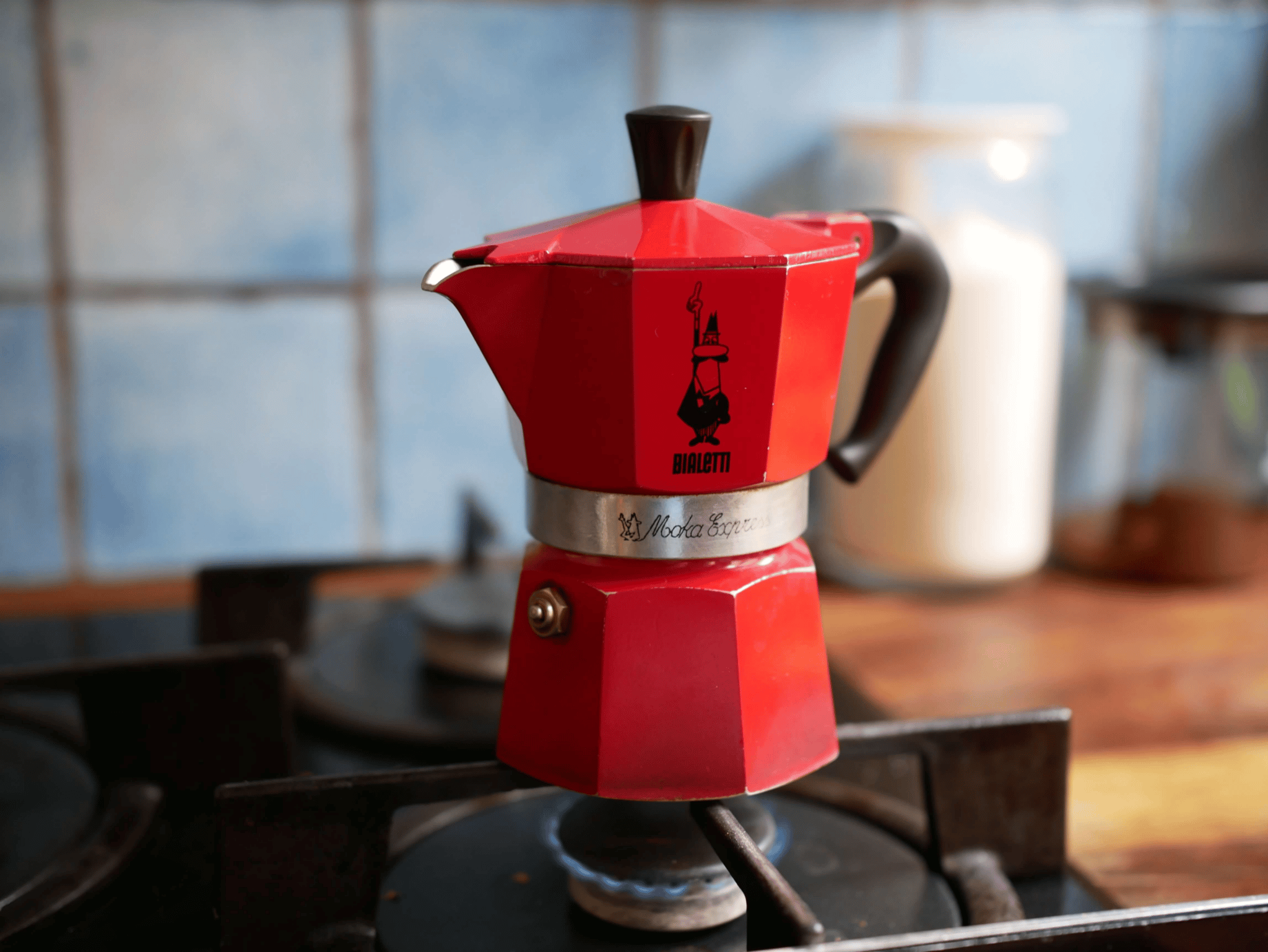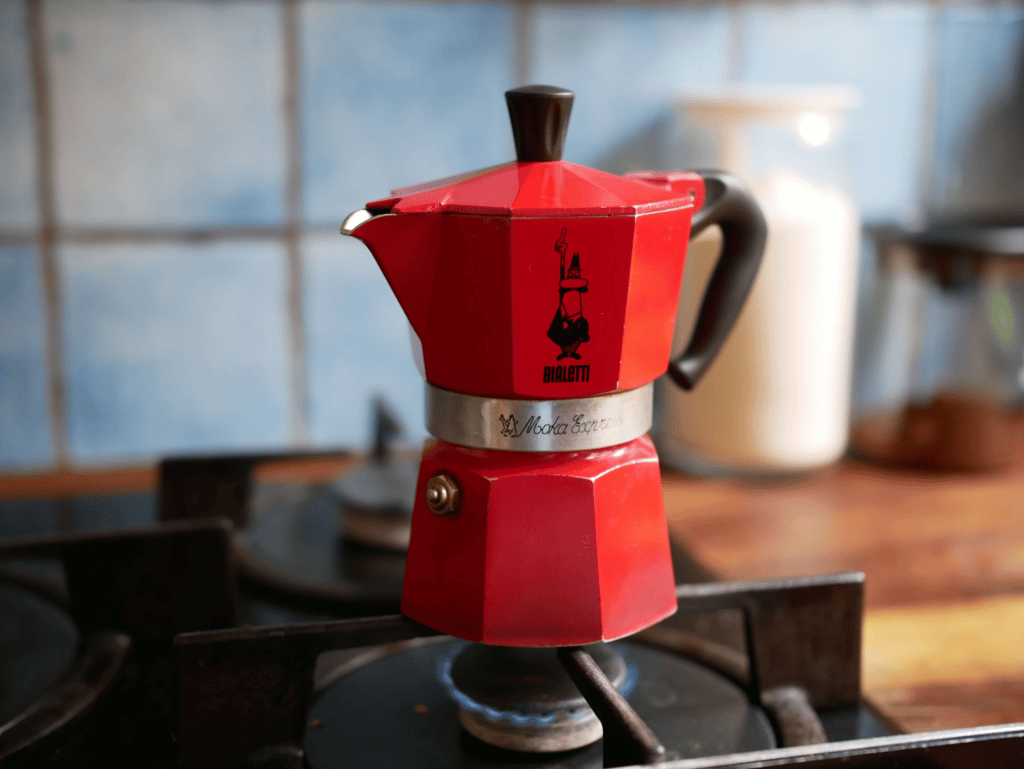 Stovetop espresso coffee machine
There's nothing like a quick shot of thick, concentrated, flavorsome black coffee to get the day started. Espresso coffee makers can give you just that with no fuss.
Espresso makers have been around since 1884 and are rugged enough to outlast even the most frequent usage. And, you're not just limited to espresso coffee, it can also be used to make mochas, lattes, and macchiatos.
Depending on the size of the maker you choose you can have one, two, or even more shots of great coffee every time.
Pros:
Real coffee-lovers favorite

Can be used to make multiple types of coffee

Extracts and keeps the full coffee flavor
Cons:
It may be slightly expensive

Takes time to get used to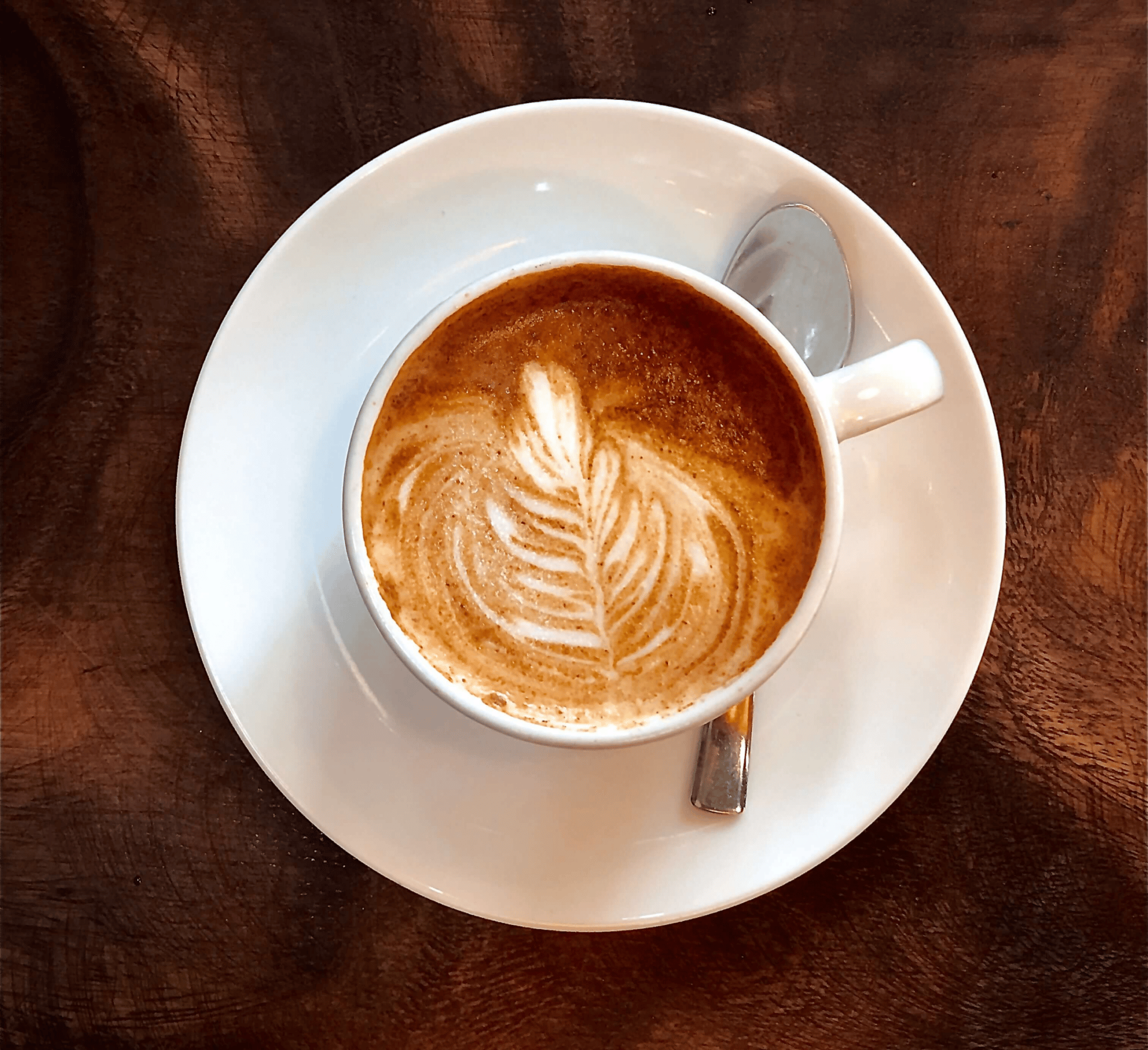 How to find the best coffee machine deals and rewards
Whatever you shop for online there's always a way to make extra savings and earn great rewards.
If you use the cashback facility on your credit card, are part of a retail chain's loyalty card scheme, or if you sign up for a rewards program like Monetha, you'll save money and get some great additional benefits in the bargain.
Shopping online with an app like Monetha lets you build valuable points that can be exchanged for gift cards, coupons, crypto, or even make charitable donations.
Let's take a look at some of the great coffee machine deals that you can find shopping with Monetha.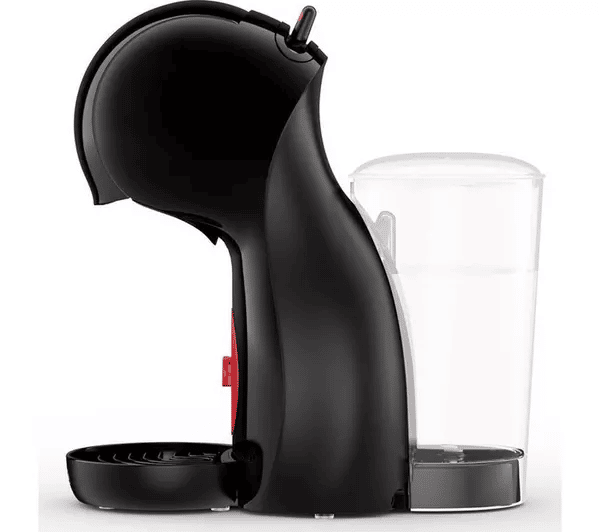 Coffee machine Nivona "CafeRomatica NICR 790"
Makes 40 varieties of beverages

Hot and cold drinks capability

Easy to clean

Coffee grinds remain in the pods after use

Automatic off switch

Adjustable drip tray
Coffee machine Nespresso "Inissia Red"
Makes great-tasting coffee

Capsule coffee convenience

Nespresso coffee machines use the unique Nespresso system

The ergonomic compact size is perfect for small kitchens

Quick and easy to use

Energy saving – energy saving starts after 9 minutes

Strong bold colors to suit any interior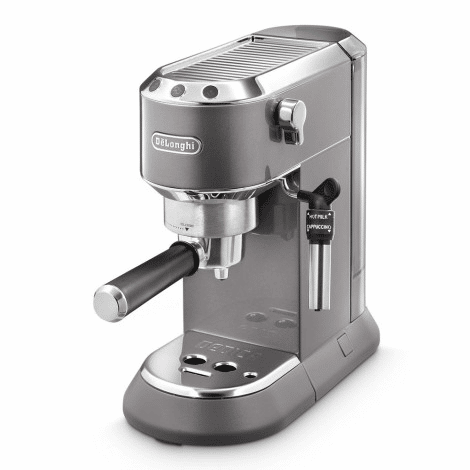 Coffee machine DeLonghi "EC785.GY"
Modern, stylish, extremely compact

Makes dense and intense espressos or black coffee

Adjustable 2-position milk frother with a steam nozzle

Make great coffee from ground coffee (tamper included) or pods

15 bar pressure for an authentic espresso every time

Easily controlled with three buttons for amount, temperature, and descaling

Facilitates different size mugs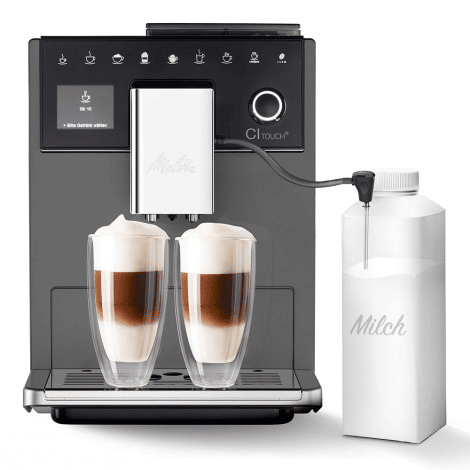 Coffee machine Melitta "CI Touch Plus F630-103"
Fully automatic and extremely functional

Prepares up to 10 different coffee drinks with one touch

2 separate bean compartments

Individualized user profiles

Straight from the fridge milk lance

Can prepare 2 milk-based drinks at the same time as coffee

Authentic coffee-making process

Extra quiet coffee grinder

Easy care and maintenance

Automatic rinsing, descaling, and cleaning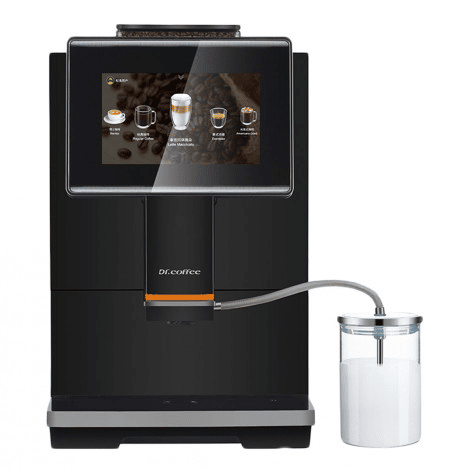 Coffee machine Dr. Coffee "C11"
Perfect for home or office use

15 beverage varieties at the push of a button

Customizable coffee recipes

Fully automatic milk system

8 storable user profiles

7″ smart control panel for easy use

No residues for perfect fresh coffee every time

Ceramic grinders

Super quiet operation

Compact and elegant

Easy maintenance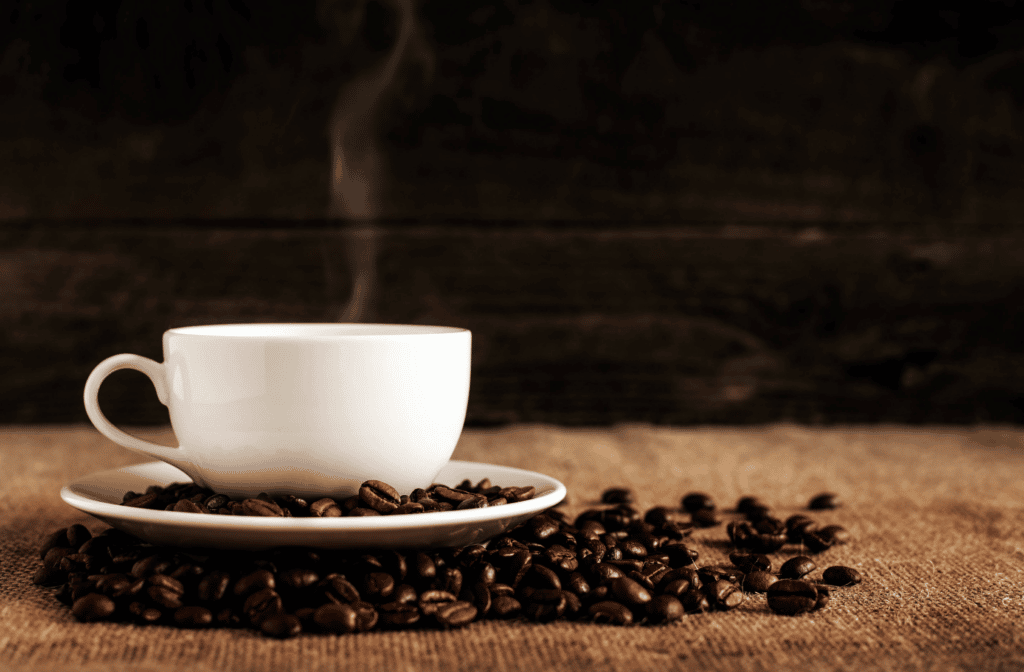 As recommended by the consumer site Select, here's a short list of the best coffee machines at the best prices.
Ninja CM401 Specialty 10-Cup Coffee Maker

Brim 8-Cup Pour-Over Coffee Maker

Ninja CP301 Hot and Cold Brewed System with Glass Carafe

Cuisinart PurePrecision 8 Cup Pour-Over Coffee Brewer

Mr. Coffee Optimal Brew 10 Cup Coffee Maker

Black+Decker CM2046S Coffee Maker

Hamilton Beach 46391 Programmable Front-Fill Coffee Maker with Thermal Carafe
While opinions will differ greatly from amateur to professional coffee appreciators, we've enlisted the help of Techradar to select some of the best home coffee-making appliances.
Nespresso Vertuo Next

De'Longhi Dinamica Plus ECAM370

Breville The Oracle Touch

Smeg Drip Filter Coffee Machine

Cuisinart DGB-650BC Grind & Brew Auto

Breville Bambino Plus

KitchenAid Classic 5KCM1208 Drip Coffee Maker

De'Longhi Dedica Style EC685

Nespresso Vertuo Plus

Smeg ECF01 Espresso Maker
It's a good question; when should you replace your trusty old coffee maker?
According to manufacturers and industry professionals, the lifespan of an average coffee maker is approximately 5 years. However, if you've taken good care of it and cleaned and descaled it regularly it might even last up to 10 years.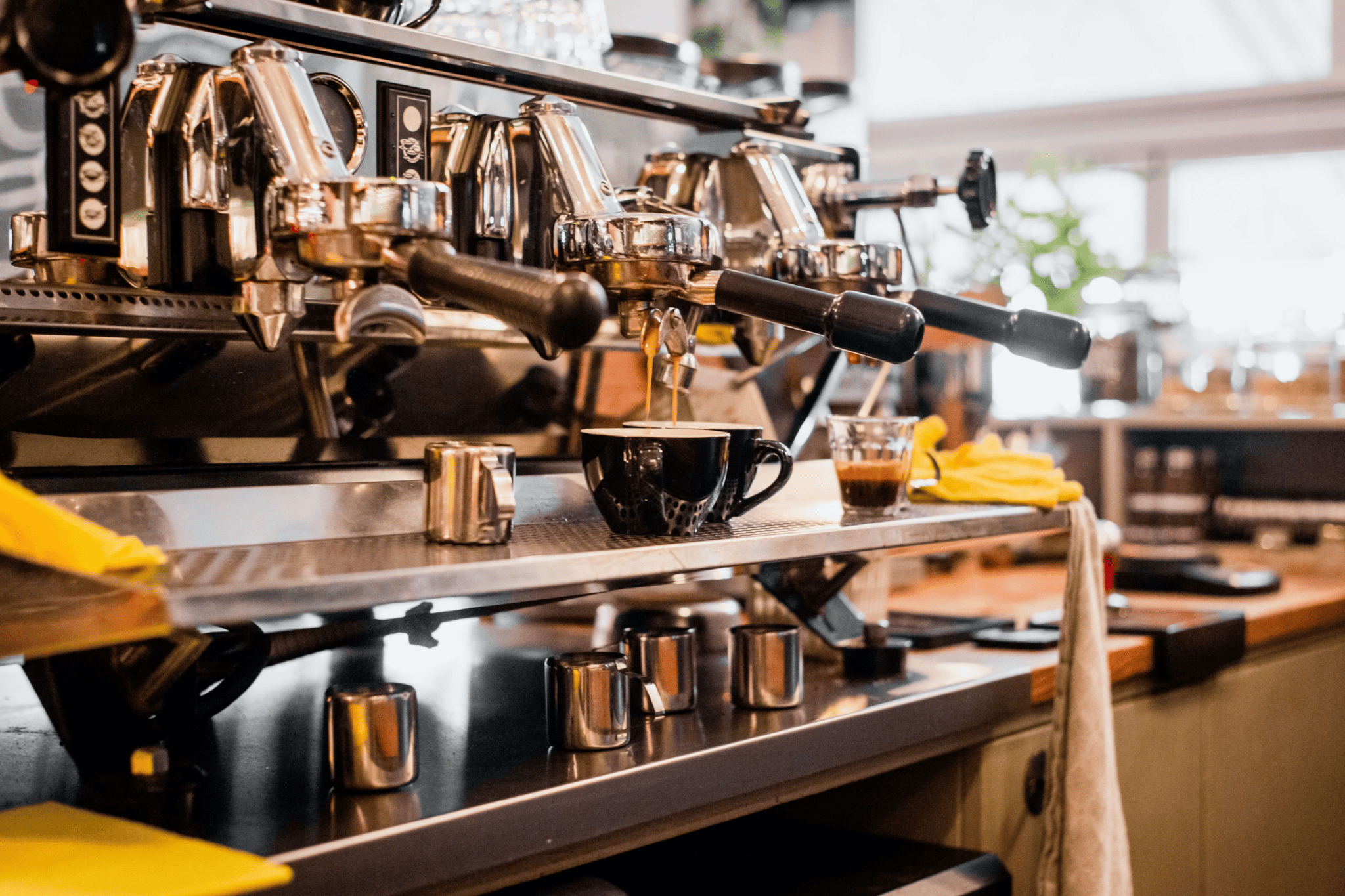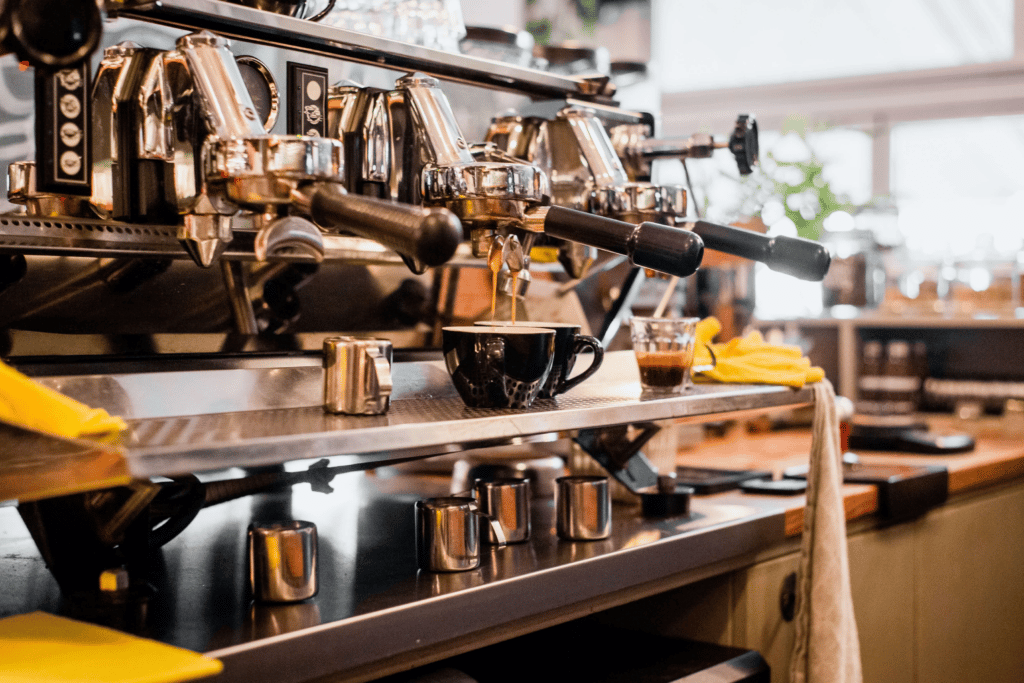 Conclusion
There's certainly a lot to know about choosing the coffee maker that's just right for your needs. However, with all the information available online it's never been easier to make a well-informed decision.
You probably can't go wrong if you stick with the top brands, such as DeLonghi, Krups, Keurig, or Bunn.
One more way you can make a great choice and save money is by shopping online as a member of the Monetha rewards platform. Monetha has partnered with some of the top retailers to bring you great value and to offer you super rewards.
Every time you make a purchase with Monetha you'll earn valuable points that can be used to redeem against gift cards, and crypto, and also let you make a charitable donation to the organization of your choice.
Save on coffee and appliances
How about 9% cashback in shops like Coffee Friend? Coffee machines, grinders, beans — everything your coffee loving soul wants, and 9% cheaper.