Finding the best men's clothing deals
Take a look in your wardrobe, are you happy with what you see? Is every article fresh, up-to-date, fashionable, and wouldn't look out of place in any company? Do your jackets and jeans pass muster? Are your shirts and tee shirts stylish enough? Do your sneakers and shoes put a pep in your step? If the answer is no, then you need to rethink your fashion code. But wait. Shopping for the best men's clothing deals can be expensive and time-consuming. Plus, take another peek in your wardrobe and count the number of items that were a bad idea in the first place. However, if you're really serious about making a change, freshening things up, and getting your groove back on, there are a lot of great high street and online shop deals waiting to be bagged.
Big savings on men's clothing via monetha's app
Rewards have never been so easy to get – buy clothing from your favorite brands via Monetha's app, receive Monetha points and exchange them to gift cards, crypto, or donate to charity!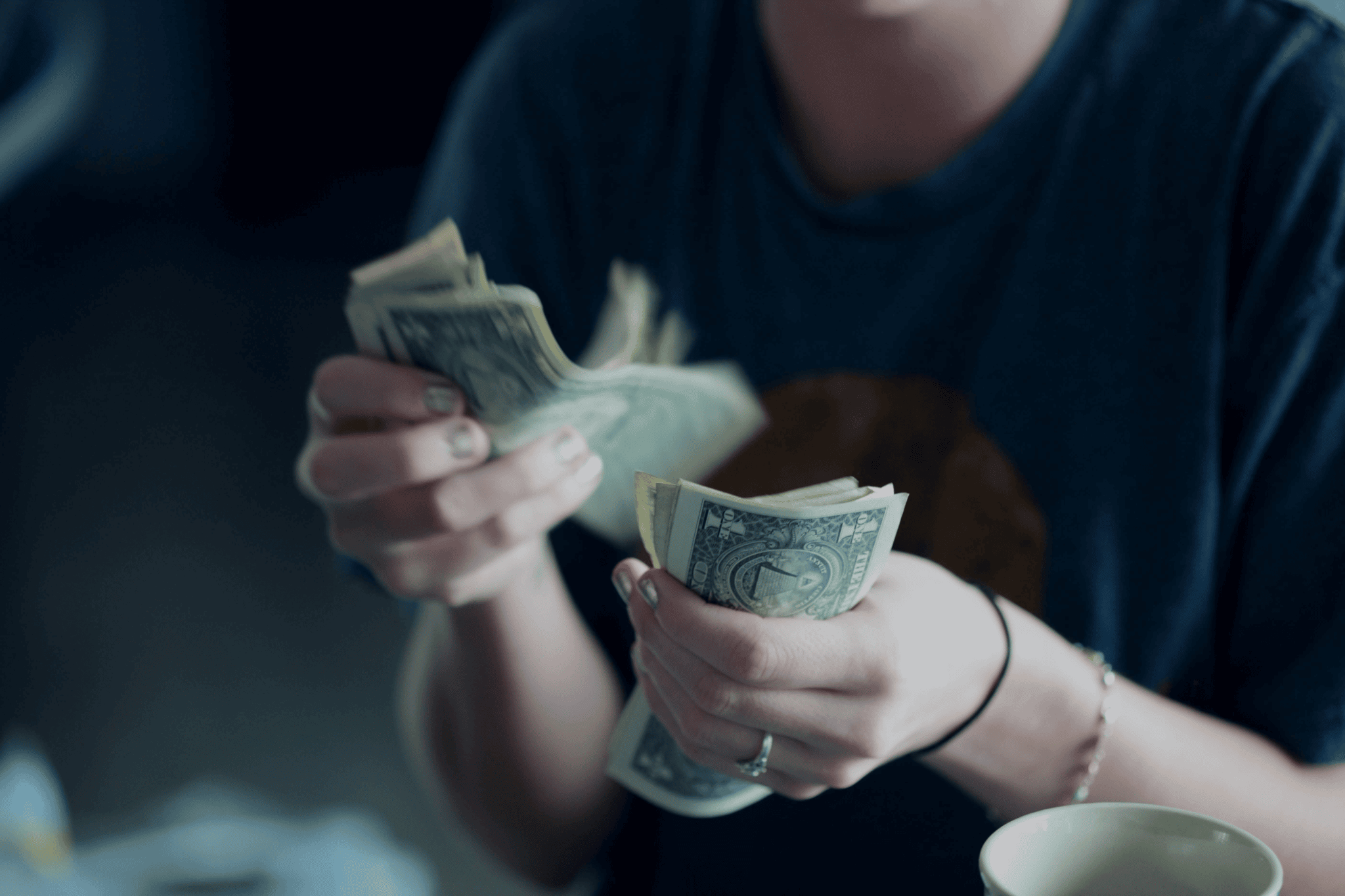 Cashback and rewards offers
Signing up for a cashback or rewards-based program can also help you bag the best men's clothing bargains. Monetha is one such program where members not only receive great discounts on their purchases but they get great rewards too.
Users receive cumulative reward points for every purchase made in the company's partner stores. These points can then be exchanged for gift cards, crypto, or to make charitable donations. You even get reward points just for signing up.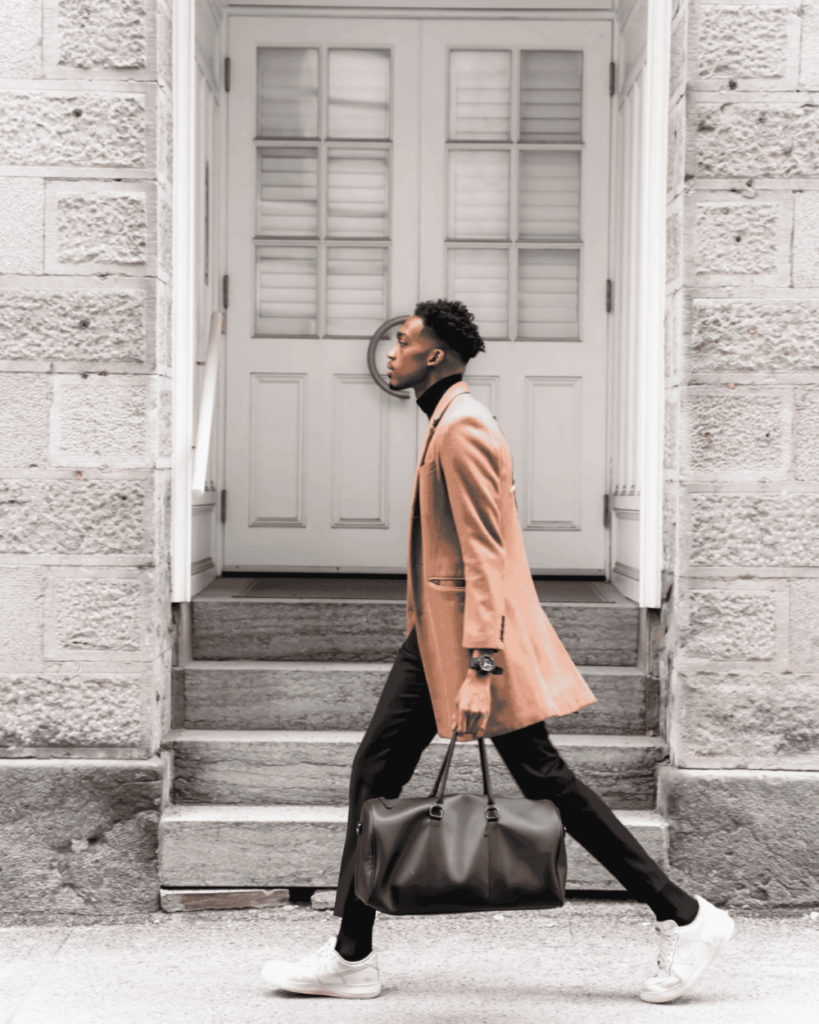 Are men's clothing sales the answer?
You might really have wanted a pair of skinny, short-legged, check pants for the longest time, but is now the right time to buy them? Even at the best prices?
The golden rule of fashion is never to buy when trends are on the way out. That's usually why they end up with 90% discounts or languishing in a bargain bin. You should only be buying the select styles that fit your existing wardrobe and your personality
Instead, select your styles carefully. It's still possible to find classic items of clothing at a great price that remains timeless.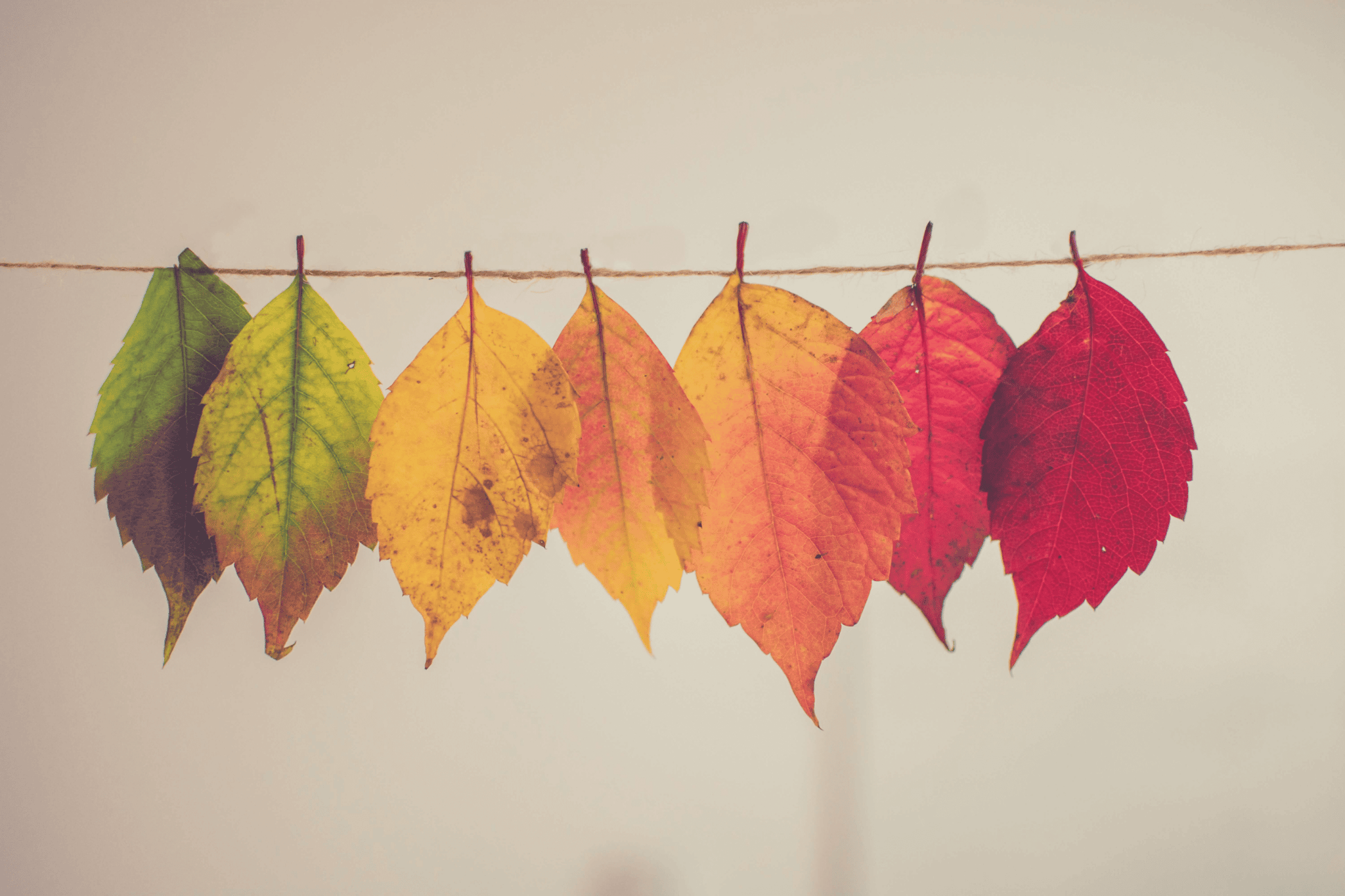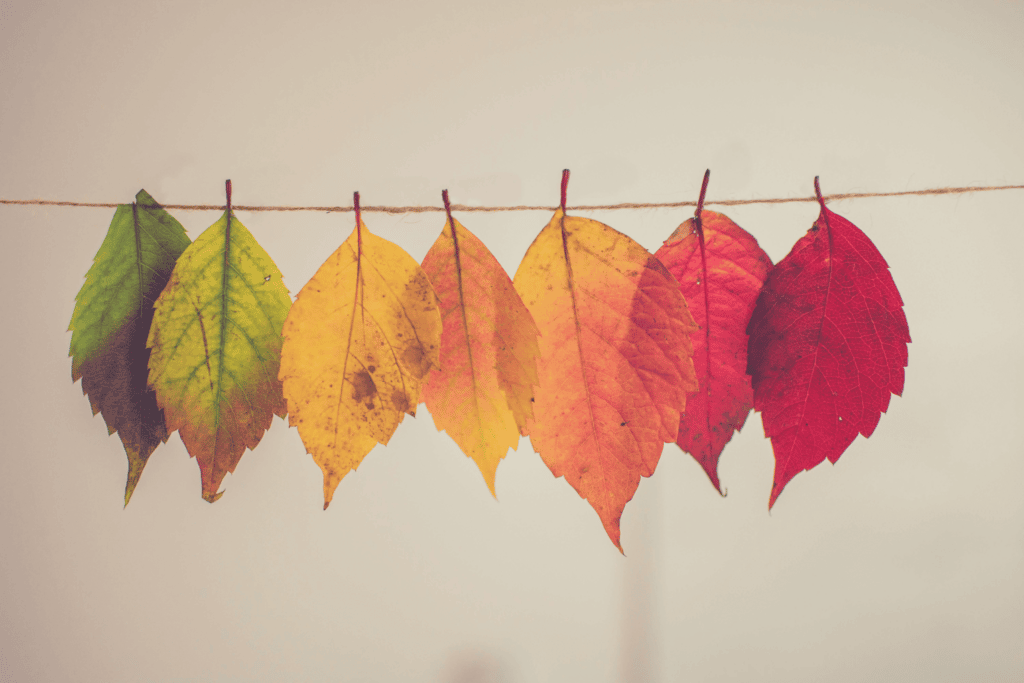 Buying out-of-season
Buying out of season is one great way to grab a good deal while keeping your wardrobe up to date. It's easier to find stylish graphic tees, Panama hats, or swimwear at a reduced price in the depths of winter than you might be able to find in high summer.
The same goes for colors and shades. That lime green trousers might look great while you're sipping cocktails by the sea in summer, but they can also make you stick out like a sore thumb in the depths of winter.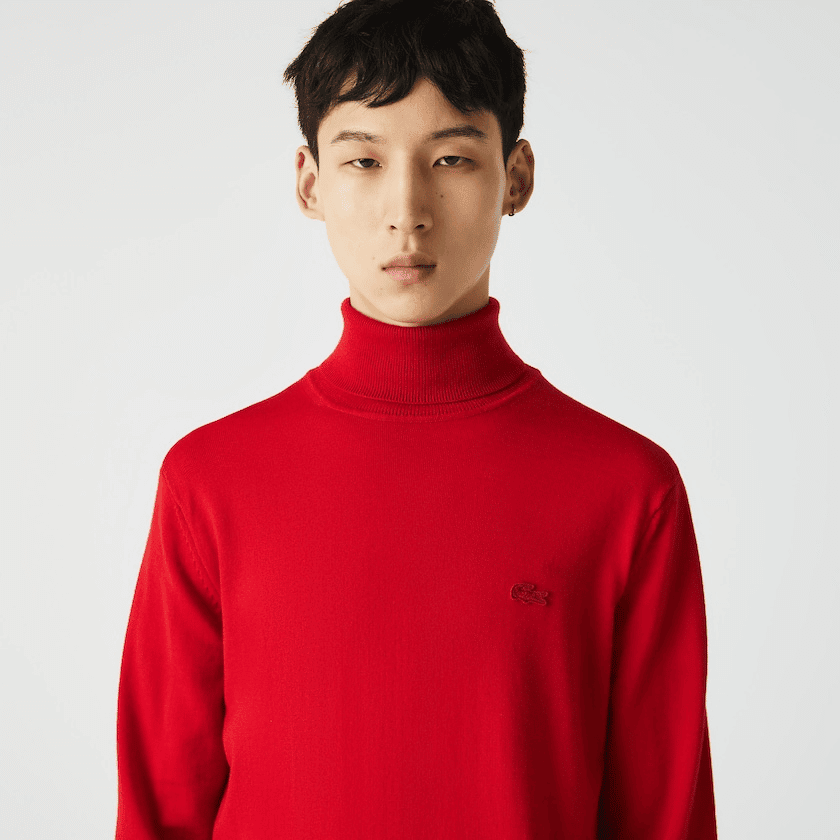 Who has the best men's clothing deals?
How long is a piece of string?
What we really mean, is that finding the best deals can be a hit-and-miss affair unless you know exactly where to go.
Your search will probably start online and will yield a lot of answers – some good, some not so good. There's no doubt that there's a lot of value to be had when you shop around, but how much is your time worth?
If you do find what you regard to be a bargain, what happens when after you've made the purchase you see the same item at a lower price? It's never a nice feeling.
That's why it's always nice to get something extra along with your discount – either with a cashback credit/debit card, a loyalty card, or a rewards program like Monetha.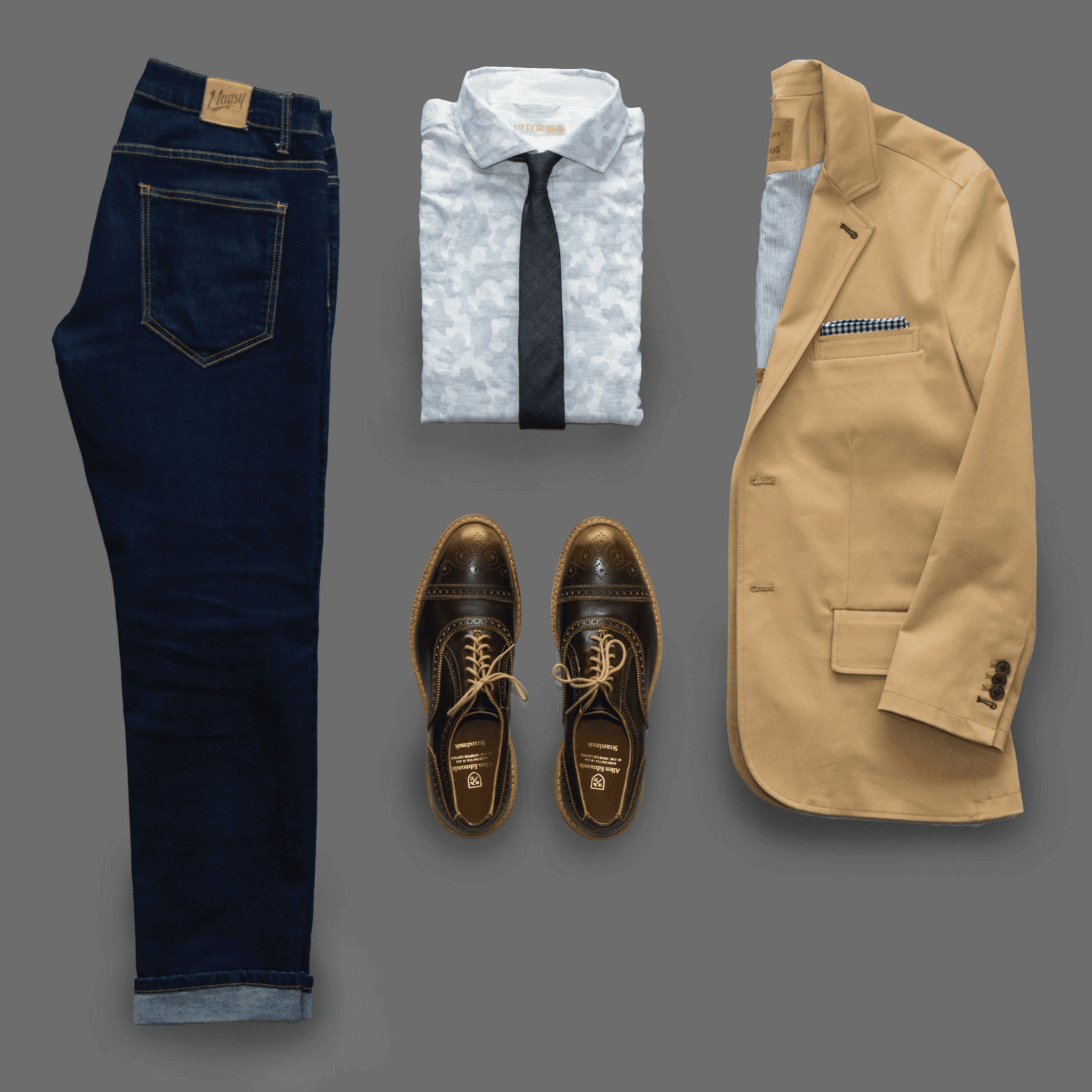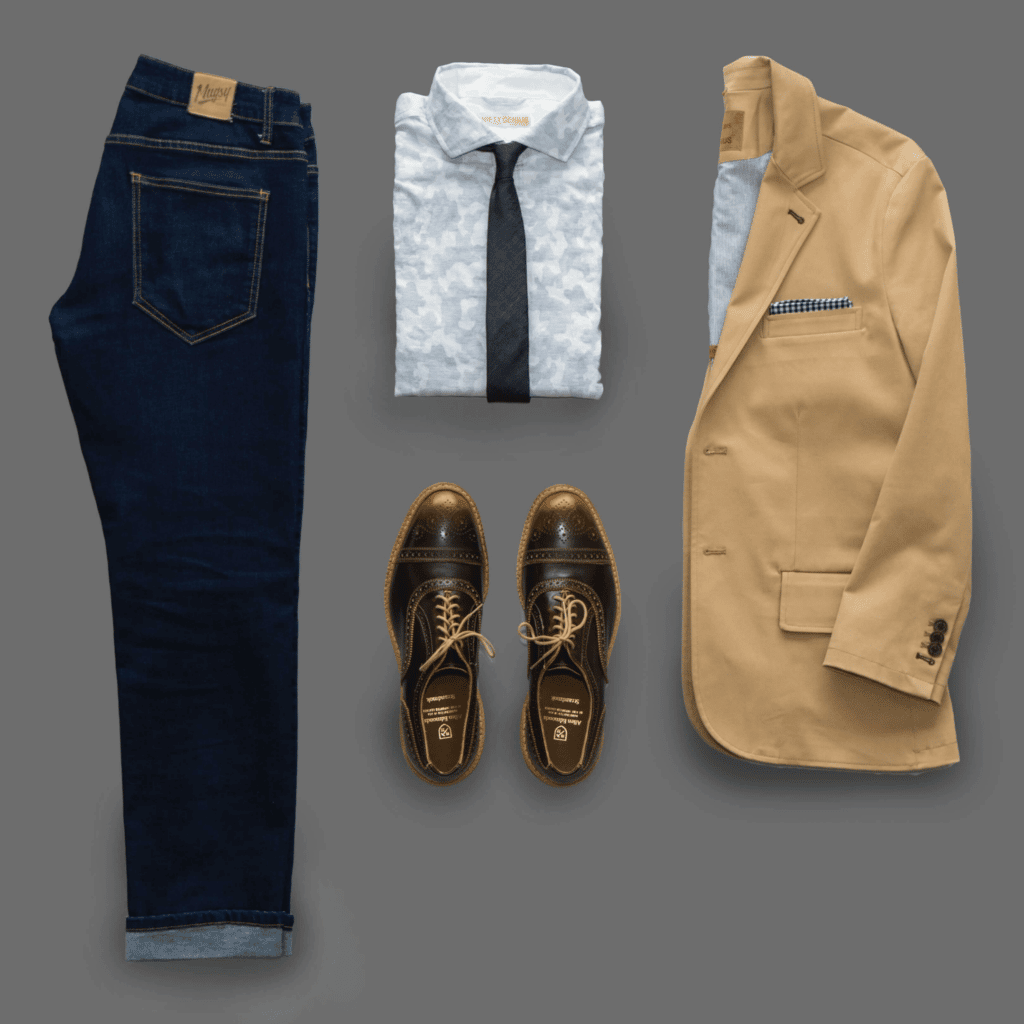 When to shop for men's clothing?
Whether you're looking for Tommy Hilfiger shirts, Levi jeans, a North Face jacket, a Nordstrom Rack sweater, or an Adidas tracksuit, the rule of thumb for finding the best deals is to shop either at the end of the season or even mid-way through.
With end-of-season men's clothing purchases, you're probably going to be limited for choice in styles or particular sizes – the early bird catches the worm after all.
But, these are really the best times for taking advantage of sometimes huge savings.
Although finding the perfect time to shop and save might be tricky, some other good times to pick up bargains in designer clothes or international brands is during the traditional seasonal sales.
Big savings on men's clothing via monetha's app
Rewards have never been so easy to get – buy clothing from your favorite brands via Monetha's app, receive Monetha points and exchange them to gift cards, crypto, or donate to charity!
Take advantage of sale season
These seasonal sales are usually held in January, Spring, Summer, Fall, and on special occasions like Labor Day or Black Friday sales.
Additionally, with online shopping anytime can be a good time to pick up a polo, a bargain in boots, or save a wedge on formal wear.
Online stores don't have to rely on seasonal sale times, every day can be a good day to boost business with extra discounts.
But just like physically going to a store to try on some new styles and brands, shopping online means you should be aware of a few extra things.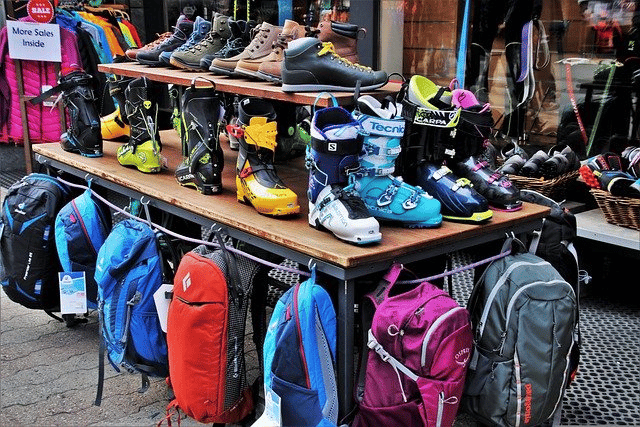 The pros and cons of online clothing shopping
Online shopping pros
Time-saving – unlike traditional high street shops, online shops don't close for the night, making this the perfect time for busy people to discover a great deal from the comfort of home.

Weather – nobody likes having to trudge around the stores in cold or wet weather, even if it means napping a great discount or two.

Shopping apps – lets you shop anytime from anywhere so long as you have a stable internet connection.

Limited pricing – with online shopping, you don't have to limit yourself to the price displayed on the shelf of the high street store. You can shop around as much as you like to find the fashion that suits you at a price you like.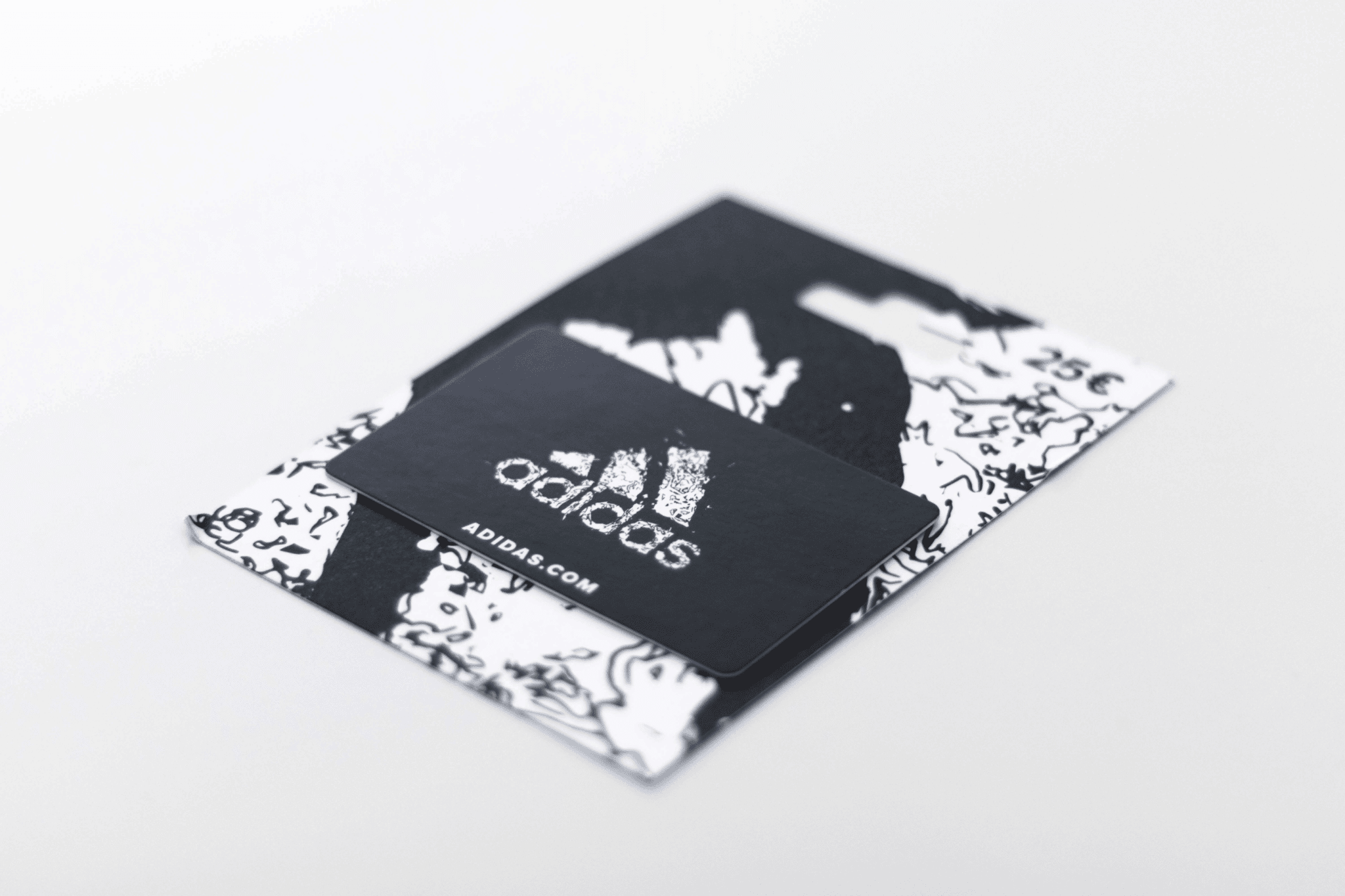 Discounts and coupons – if you're a regular online customer with one particular store, you might even be entitled to additional discounts, cashback offers, and rewards. Plus, if you sign up to their newsletter or weekly bulletin you'll be first to get notice of any clearance sales, flash discount offers, and get valuable coupons or a code to enhance an already sweet deal.

Endless choice – physical stores are limited in space, which in turn limits the variety of choices they can offer. With online stores, that isn't a problem, if there's not enough choice you can select items from multiple stores. The mouse is in your hands.

Traffic troubles – with online shopping you don't have to worry about finding a parking spot close to the store or rush-hour traffic. Plus, with many companies offering free shipping there's no need to leave your home.

Mobility impaired – if you happen to be mobility impaired online shopping has probably become a major part of your life, whether shopping for jackets or jars of pickles.

Reviews are your friends – getting customer reviews for store sites or products makes your decision–making process a whole lot easier.

No salespeople – in many stores salespeople do a great job. But, in many others, the sales personnel just want to make a sale, and their commission, with little thought about how that t-shirt is going to look.

Choose how to pay – many online stores offer the benefit of paying in multiple ways, credit cards, debit cards, PayPal, vouchers, coupons, crypto, loyalty cards, gift cards, and even rewards programs.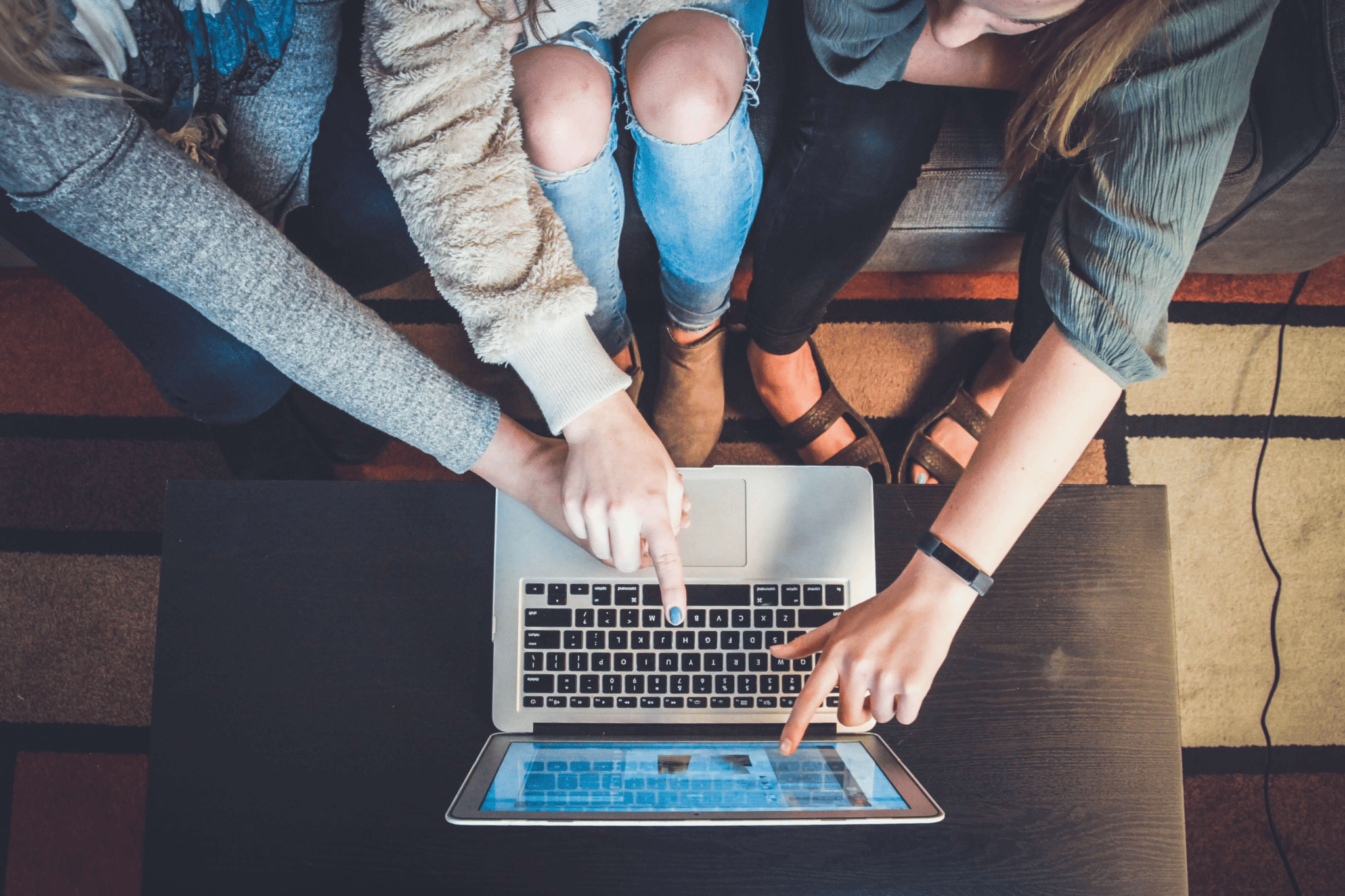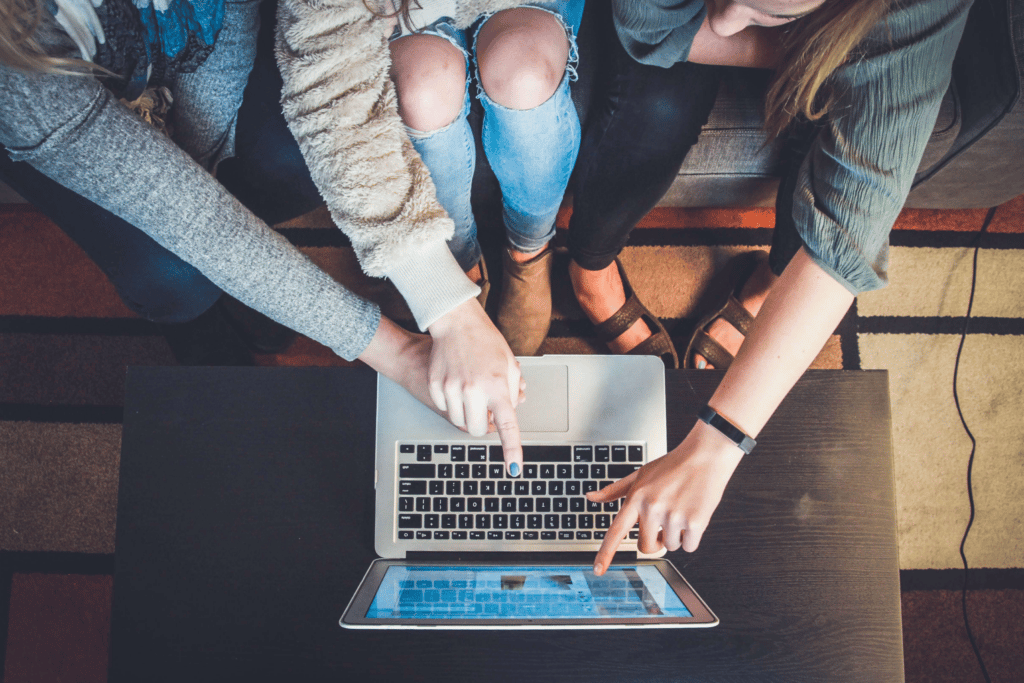 Online shopping cons
Trying it on – whether you're shopping for outdoor gear or a pajama set one disadvantage of online shopping is that you can't try the article on before making your decision. Thankfully most online retailers have a trustworthy returns policy.

Got a question – if you've got a question about the goods you're about to buy in a men's sale, or have just bought, getting through to a real human being may take as much as a full day or even longer. Often, you'll have to deal with a fully automated service designed to answer your queries, but not always with success.

Delivery worries – if you're in a hurry to receive your new clothes from an online store very few offer same-day delivery. Some stores may even take weeks to deliver your order.

The cost of shipping – while you may have just found a great bargain, exorbitant shipping costs can negate those savings. You won't have these worries with a real brick-and-mortar store.

Privacy – when you shop online for men's clothing, you might be requested to hand over a lot of private information to avail of a discount off the full price or a money-saving code. There's also the security risk of having your information, or even your bank details stolen by a third party.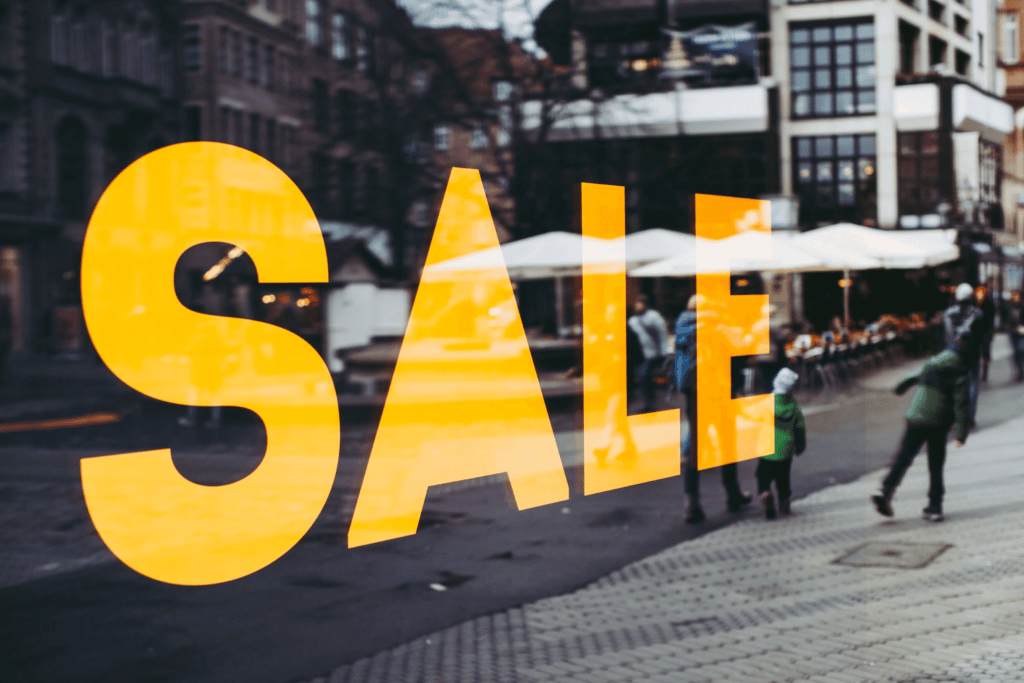 Best Men's Clothing Sale Online
Using a cashback card or rewards program you can make significant savings on designer clothing and the latest styles, saving you a packet of money.
Monetha is a rewards program designed to add extra value when shopping with the company's affiliate partners. In return for your loyalty, you'll earn points that can be exchanged for great rewards.
With over 500 affiliate partners the range of goods ensures that you can choose from a comprehensive range of select styles and brands.
Here's a small selection of what's available.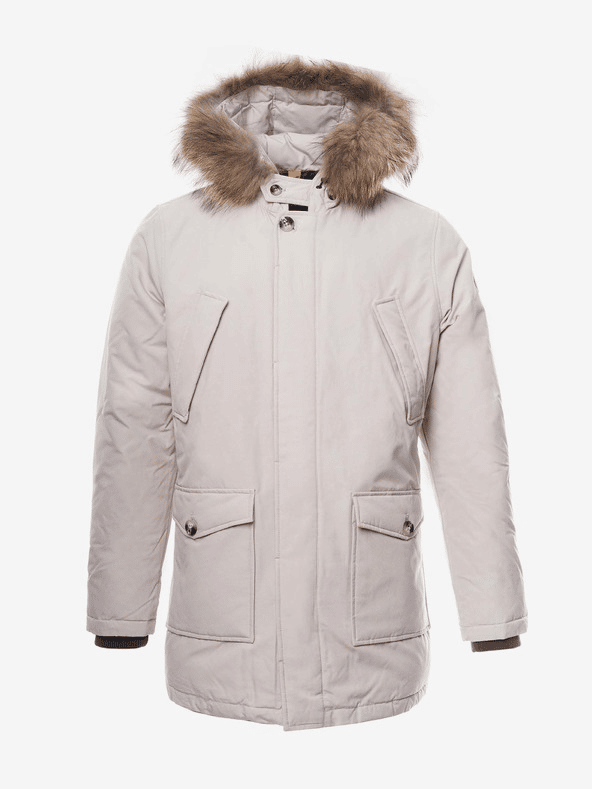 GAS stylish winter jacket from Bibloo.com
This GAS hooded winter coat from Bibloo.com looks really warm and stylish at the same time. While offering a pretty sizable discount the coat comes with a 30 days return policy and an €8 delivery tag.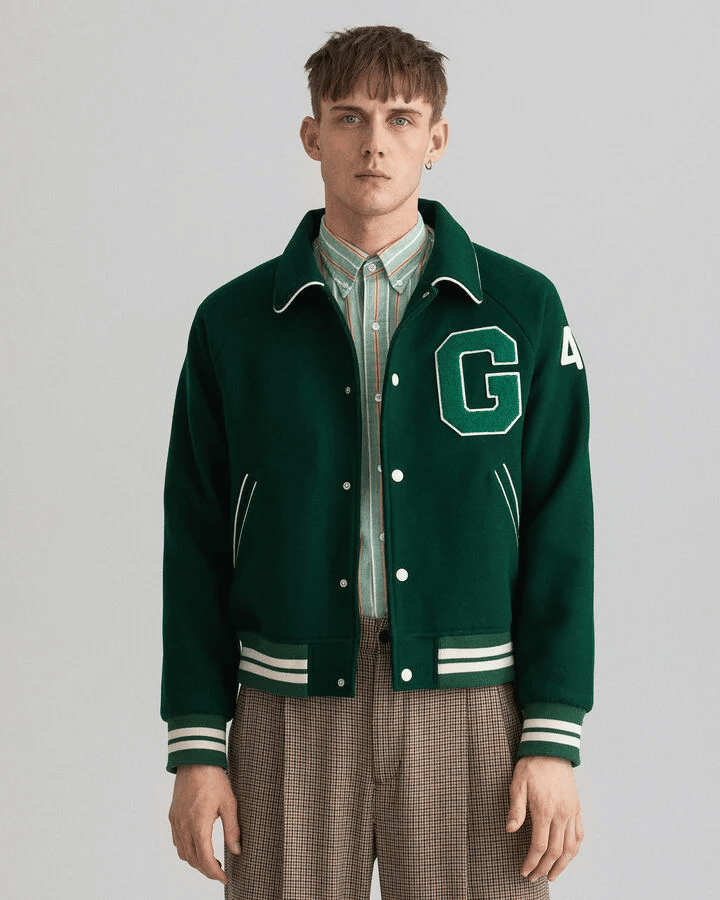 Gant varsity wool jacket
First impressions can make a big difference and this classic college-look varsity jacket from Gant will have people turning wherever you go. Featuring Gant logos and badges on the sleeves and back this regular fit jacket with raglan sleeves shouts style. Additionally, the Gant website lets you choose from classic looks and modern styling while also offering the bonus of getting valuable rewards from Monetha.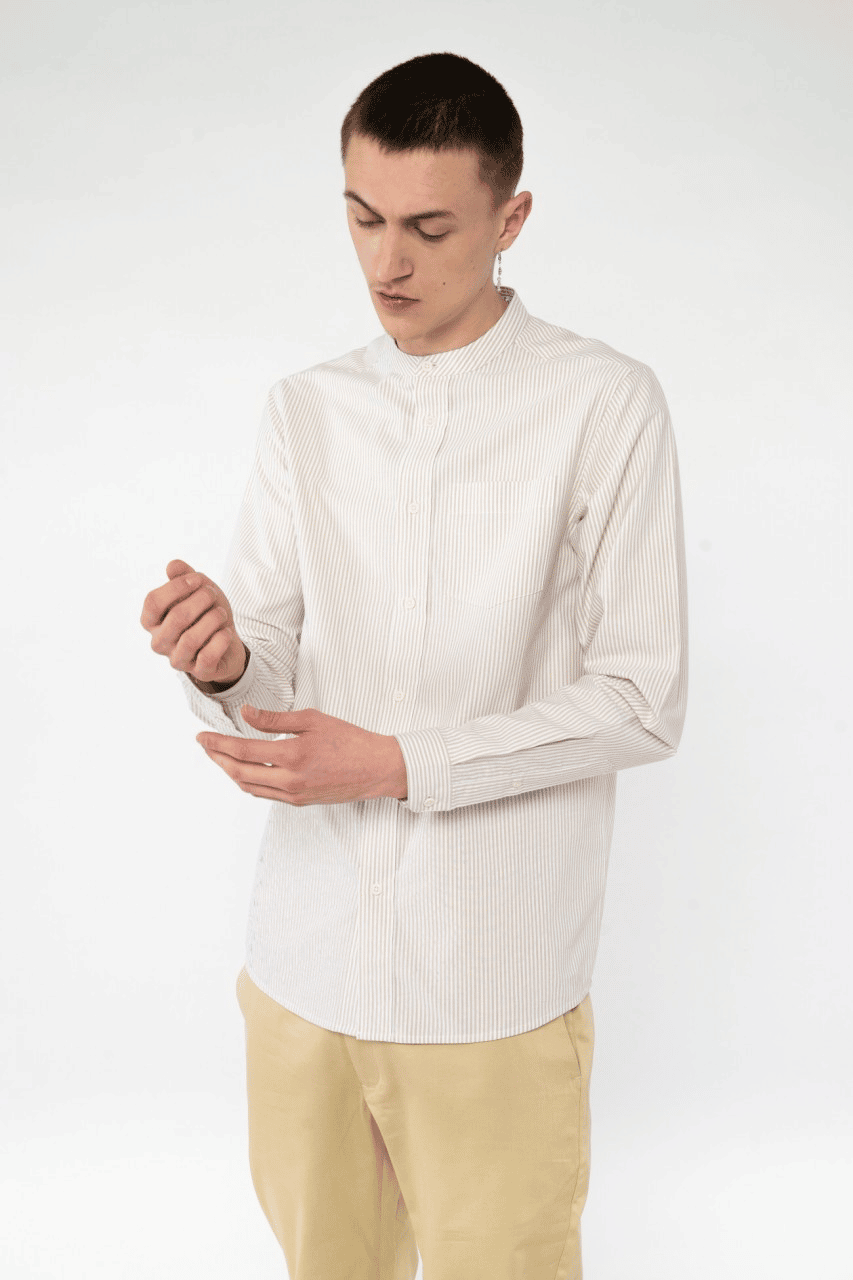 Organic chic from Green Shirts
Not only does the fashion brand Green Shirts offer fabulously styled shirts, but the company has also developed innovative, organic, and sustainable fabrics made from coconut fabric and coffee grounds. This medium-weight cool shirt comes with a stand-up collar and patch breast pocket making it a real eye-catcher. For both chic and casual wear the shirt is made from 100% organic cotton, with corozo buttons, and is vegan-friendly.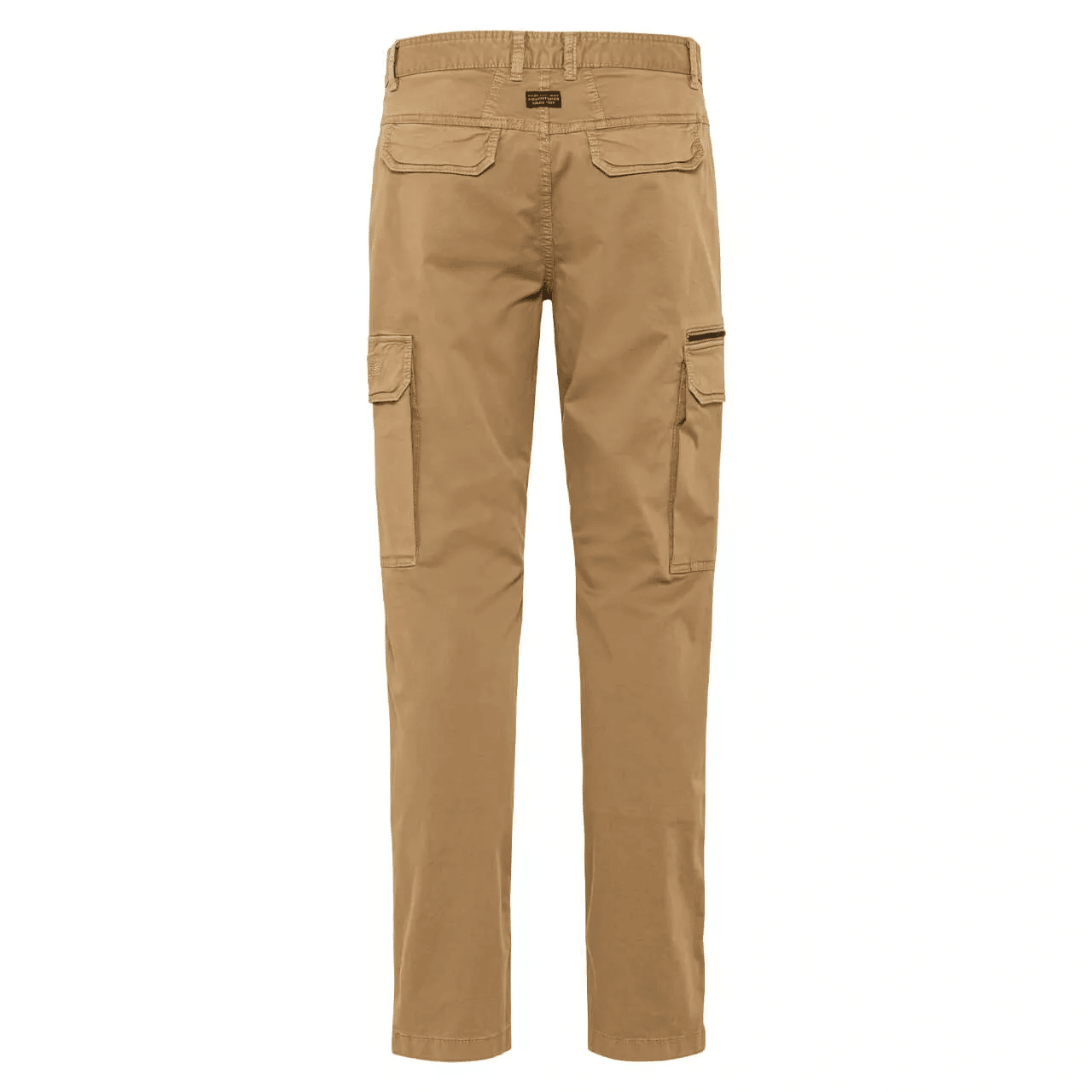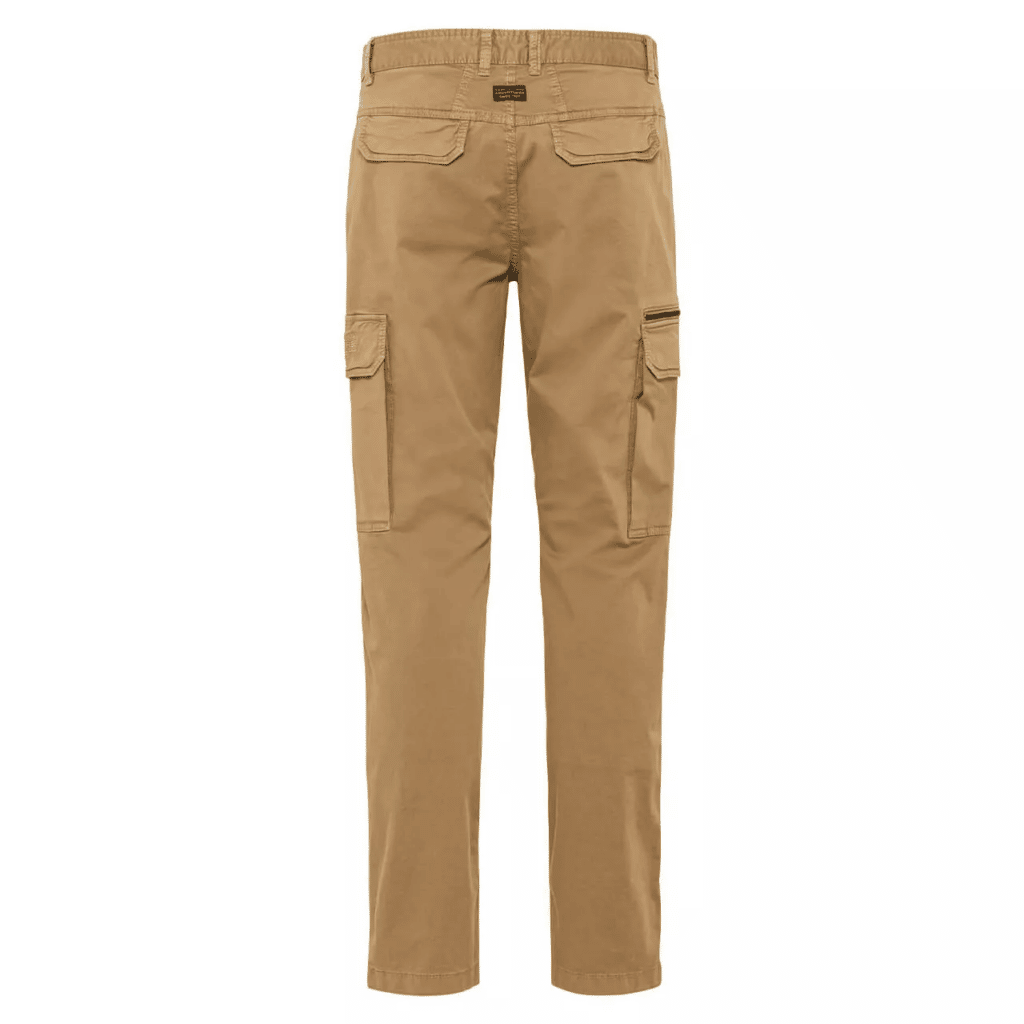 Cargo pants by Hoseonline
If you're looking for trousers that offer comfort and style, these Toronto men's beige stretch cotton cargo pants from Hoseonline come with two side-leg pockets for carrying your belongings without spoiling the styling and comfort. Along with the practical features and attention to comfort, the tapered leg trousers are sustainably produced for men who care about the environment.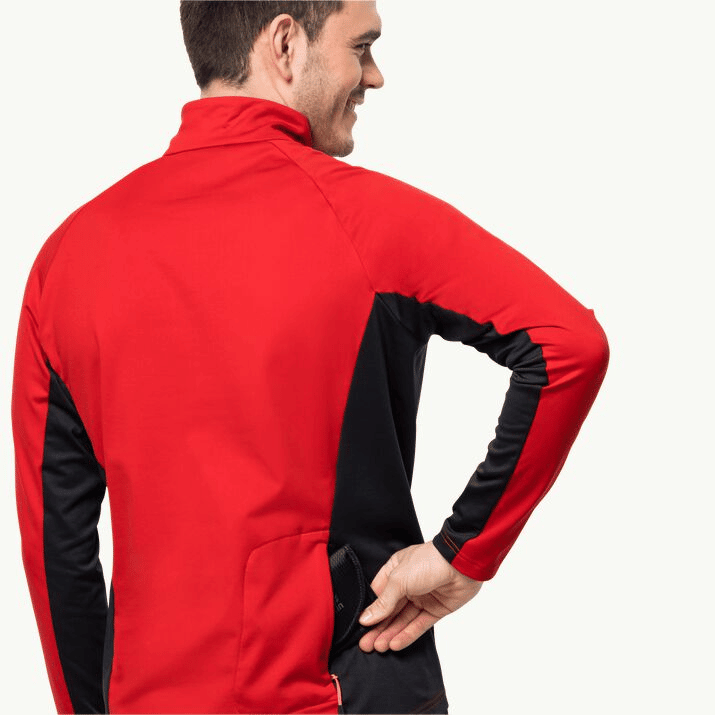 Morobia half-zip top from Jack Wolfskin
If cycling in style is your thing you're bound to love this stylish dropped-hem half-zip Morobia top. Even if you're not into cycling the jacket can be worn as part of a layering system to retain heat. Made from Texadri stretch fleecy, the jacket is breathable and flexes as you move. The fabric is also quick drying and features a pocket in the back for carrying phones, snacks, or other essentials when you're on the move.
Funky socks by Jimmy Lion
Socks can often be a much overlooked essential item of clothing, so why not have fun when you choose your next pair? Not only are Jimmy Lion socks fun, funky, and stylish they come at very affordable prices. Their team of clothing designers is obsessed with designing unique, original and authentic patterns using only quality materials. The designs pay homage to popular culture, striking colors, landscapes, art, and world heritage.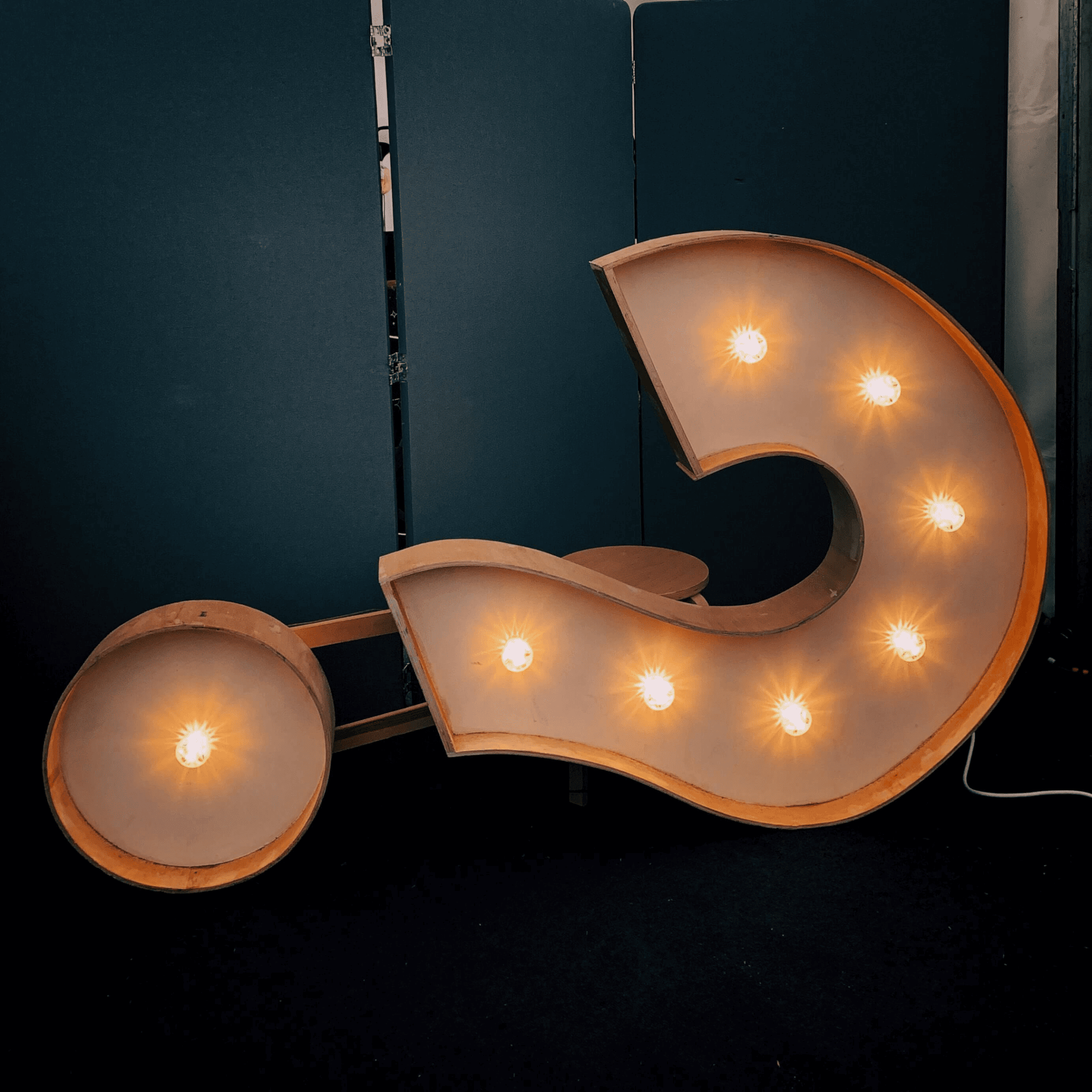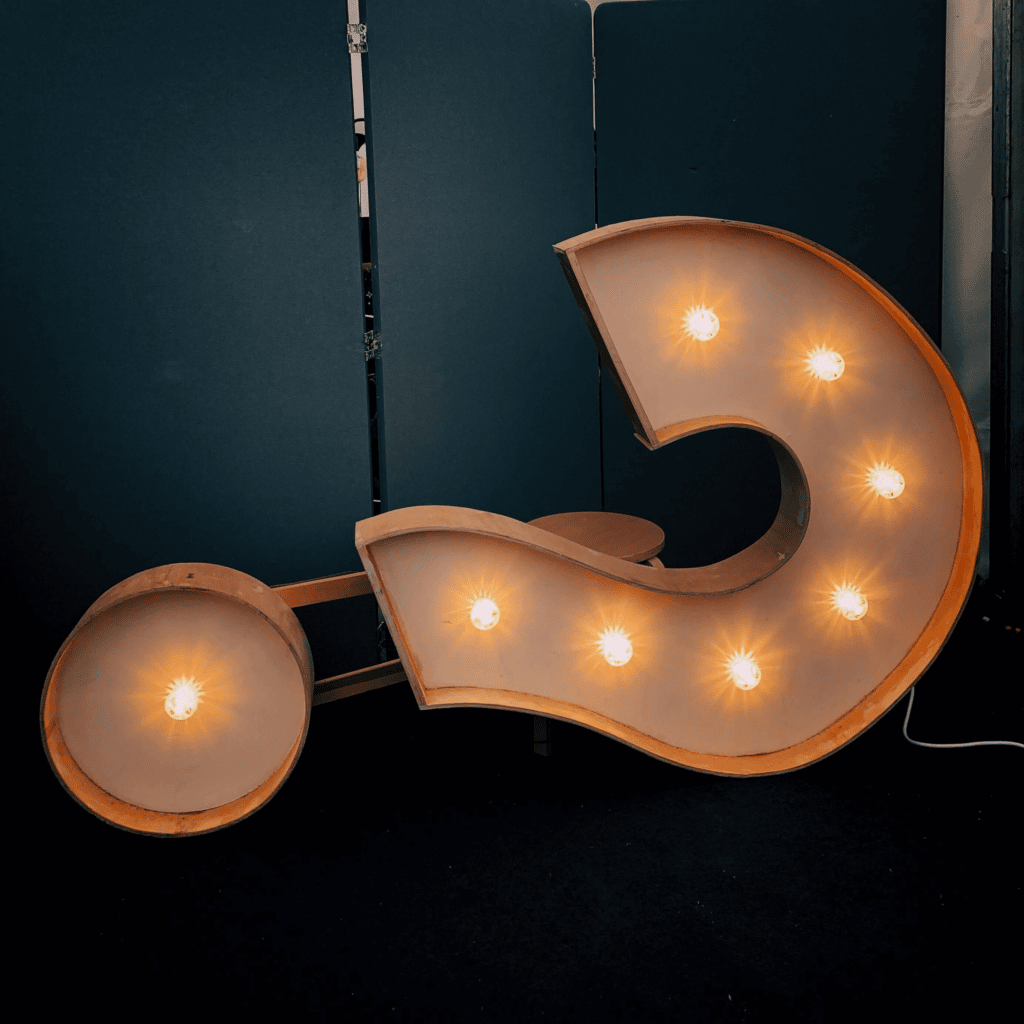 Nobody wants to be left with buyer's remorse after buying an item of clothing online only to find it doesn't fit. That's why it's good to know your exact measurements when shelling out your hard-earned cash for. Be sure to measure your chest while breathing in and measure your waist, hips, and inseam.
For the most accurate measurements, you'll want to strip back to your underwear and use a tailor's tape (the soft type). However, if you're ordering outerwear like a winter coat or jacket it's better to measure yourself wearing clothes to avoid buying a garment that won't fit over a chunky sweater.
Finally, make sure of the size you're ordering in; is it US, Europe, or elsewhere?
There's no one answer to that question. To put it bluntly, if you want to save money, the best online shopping deals for men's apparel are wherever you find them.
By searching and comparing you should be able to find what you want at the budget you've allocated.
However, there is a range of purely discount shopping sites but be sure to check the small print. You don't want the total savings you've made on your purchase to be lost due to no free shipping. Whether you're shopping for a Tommy Hilfiger jacket or a classic biker jacket there's a site out there somewhere offering exactly what you want.
Big savings on men's clothing via monetha's app
Rewards have never been so easy to get – buy clothing from your favorite brands via Monetha's app, receive Monetha points and exchange them to gift cards, crypto, or donate to charity!