A new way of earning Monetha points is here — SURVEYS! You answer questions — you earn money. Simple!
First things first, how much can you earn? We did the math: it's $40 on average, but could be up to $300 per month or even more. And you know what the best part is? There's no commitment whatsoever to earn it all. It's not work; it's there when you need it, not when it needs you. So, spending a few spare minutes to cover the cost of your coffee while you are waiting for it is just as fine!
Take surveys for gift cards!
Share your valuable opinions and get any of 5,000 gift cards from top brands.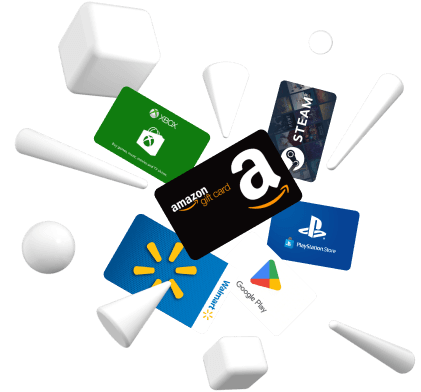 So, how to start? Open your Monetha app and go to the Deals section. Here you will find all the extra ways to earn Monetha points, including surveys. Every survey shows how much you will earn and how long it will take. Open the one you like, complete it, and get your reward.
We do our best to give you at least a couple of new surveys daily. Make sure you open your app regularly to look for them, as older surveys will be replaced with new ones.
Currently, the surveys are available in the US, Canada, UK, Ireland, France, Australia, Mexico, Spain, India, Germany, Brazil, Portugal, Netherlands, Italy, Sweden, Norway, New Zealand, Denmark, and Turkey. Don't worry if your country is not on the list yet — give it time. And don't forget to learn more about the paid surveys!