10% off the first purchase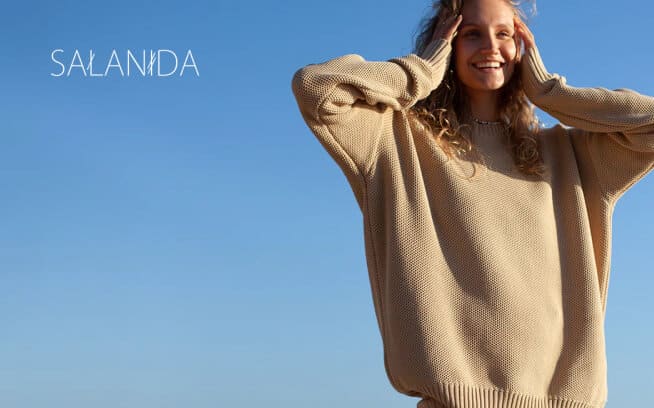 Salanida is a brand that focuses on simplicity and sustainability in its knitwear designs. Their pieces are created to be timeless, with a modern twist, promising to provide toasty comfort for many years to come.
Salanida believes that the way you dress has an impact on how you feel about yourself, and fashion should be something that feels comfortable on your skin while empowering your soul. They are committed to creating items that customers can feel good about buying and wearing, in terms of production, quality, and style.