NO GUNK
NO GUNK
NO GUNK is an online store for health-conscious and environmentally aware individuals who are looking for a natural, organic, and effective way to style their hair. Tired of gunky and unnatural-feeling hair products, NO GUNK's owner founded the company with the goal of creating a range of hair products that not only felt good but were good for your hair too.
With a focus on natural and organic ingredients, NO GUNK has already won the hearts – and scalps – of many hair-conscious individuals and stylists alike. The company's hair gels, waxes, and clays are not only easy to use but also leave hair looking natural, healthy, and shiny.
NO GUNK products are unique in that they are free from chemicals and residues. Products are formulated with all-natural and organic ingredients, ensuring that your hair is healthy and well-nourished. The store's product range includes hair styling gels, waxes, and clays, making it a one-stop-shop for all your hair styling needs.
Whether you're a fan of gels, waxes, or clays, NO GUNK has the perfect product for you. With its focus on all-natural and organic ingredients, you can rest assured that your hair will look great, and you'll feel good knowing that you're using a healthy and eco-friendly product.
And if you want to earn great free rewards while you shop, NO GUNK is a Monetha rewards program online shopping partner.
This means that Monetha members who download and sign up for the free app earn points every time they shop with one of our partners – there are over 1,500 Monetha online shopping partners. The member can then redeem their points for super rewards like gift cards from some of the world's best-known brands; or they can be used to invest in cryptocurrency, or make a donation to any one of a number of great international charities. Monetha, the flexible rewards program.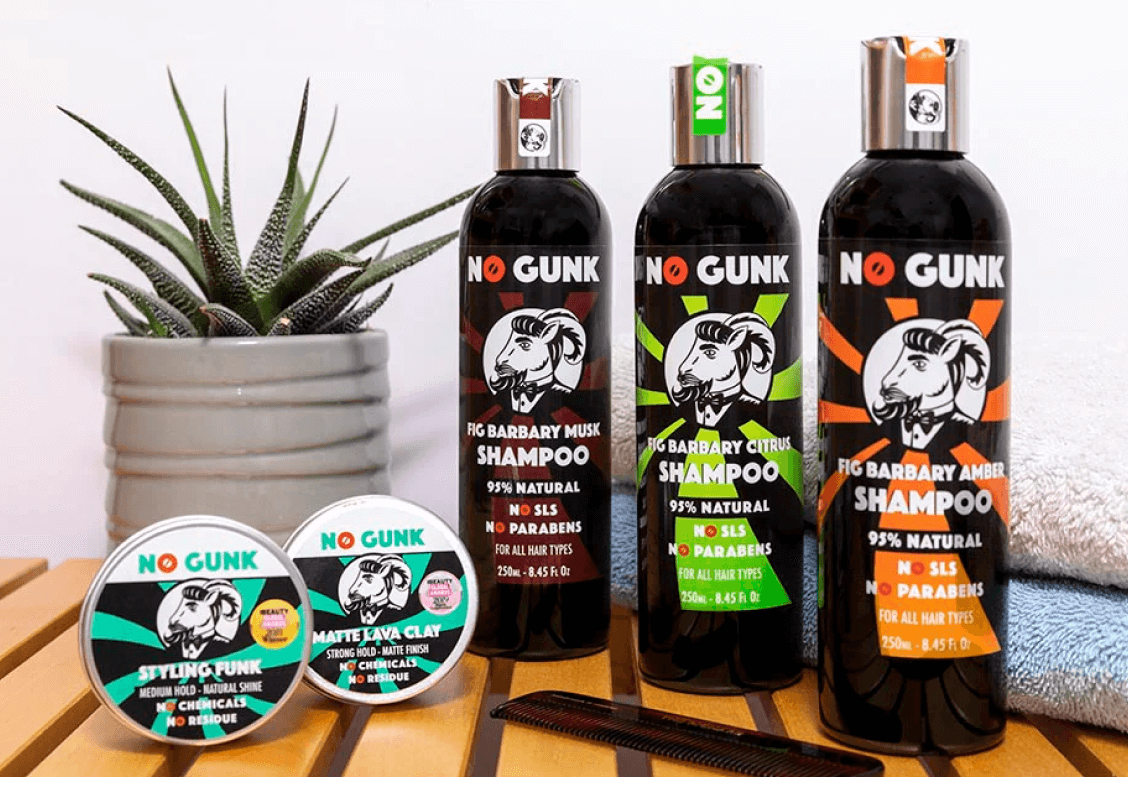 Your ~ points are superpowerful. You can spend them on gift cards, crypto, or donate to charities.
Products and prices listed here are for representation only. Actual prices and availability may be different on shops' websites.