Planty
Planty
Planty is delicious food first, also totally plant-based. That's why Planty is here.
To bring multi-award-winning, like really, really, delicious food, crafted by chefs, straight to customers door.
Passionate about sustainability and nutritious food, Planty is a social venture on a mission to make eating more plants easy and exciting - no compromise on taste, quality, or convenience. Planty delivers an exciting variety of chef-prepared vegan meals which are handmade with the freshest tastiest ingredients and flash-frozen for home delivery.
Switching just a few more meals to plant-based options helps customers live a more sustainable and healthier lifestyle - and Planty wants to make that easy and exciting. Their Head & Development chef, Joe, who co-founded Planty, makes sure he uses the highest quality ingredients to produce restaurant-quality dishes that taste like heaven. Joe has worked at some of the top London restaurants, including the Michelin-starred restaurant Petrus, and sources from partner suppliers he knows and trusts, making sure their social and environmental values are aligned. All Planty meals have also been approved by nutritionists and Planty is rated excellent on Trustpilot.
Planty can proudly say that their packaging is 100% recyclable, compostable, or reusable; and that they are totally and legally committed to this going forward. Their free UK delivery is also carbon-neutral! Enjoying Planty delivery is more sustainable than ever - hassle-free and less waste, and actually more environmentally friendly than buying ready-made meals at the supermarket.
As a company, Planty sets itself apart as a social venture. They started Planty to produce sustainable plant-based food and to demonstrate that innovation, transparency, and progressive practices can go beyond a niche appeal and help people to eat more plants. Planty thinks that consumers deserve better from businesses, and they are trying to do just that — be better. Be it by supporting local talents, offering healthy perks to customers and to like-minded organisations, or by contributing to fighting food poverty and malnutrition through partner charities (e.g. Feeding Britain, FoodCycle) and student/young professional/NHS discounts.
Buy from Planty and get shopping rewards from Monetha! Every time you buy from Planty, you earn the accumulative Monetha reward points. The Monetha reward points can then be redeemed to gift cards, crypto, charity donations and more!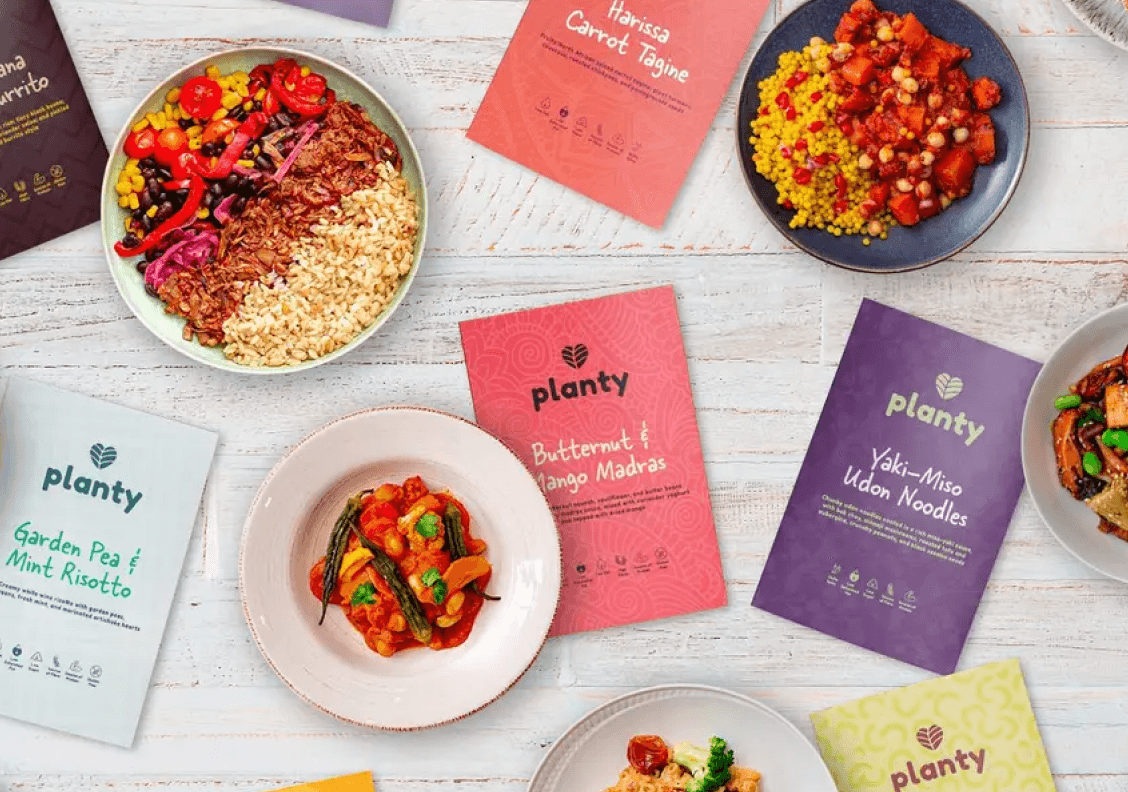 Your ~ points are superpowerful. You can spend them on gift cards, crypto, or donate to charities.
Earn valuable points when you shop for goods and services at a constantly growing number of your favorite online stores.
1212

Stores and

growing

Earn valuable points when you shop for goods and services at a constantly growing number of your favorite online stores.