Shopping can have different purposes. Sometimes we shop to cover basic needs, sometimes we buy things to get an emotional boost and make ourselves happier.
Whatever we shop for, shopping is rarely associated with earnings. It seems obvious: you spend money exchanging them for goods. It's the opposite of earning, right?
Not really. A penny saved is a penny earned, they say. If you have a better deal, then everything you saved — you earned.
Monetha is a platform that makes getting good deals a routine. It rewards all your purchases with passive earnings — Monetha points ~ — that you can spend on cryptocurrencies and gift cards or donate to charity funds.
Monetha points — what are they?
Every time you purchase with the Monetha app, you receive Monetha points — we refer to them with 0o or ~ sign. This is Monetha's in-app currency that you can exchange for cryptocurrencies, gift cards, and charities.
The amount of points received for a purchase is based on three things:
a store's rewards limit
the amount spent
completeness of your profile
Each of the stores available on Monetha can set its own range of rewards. This is why you can see up to 80 ~ per € in some stores and up to 800 ~ per € in others. It is usually due to the characteristics of products the stores sell. Digital products tend to give you more ~ than physical ones.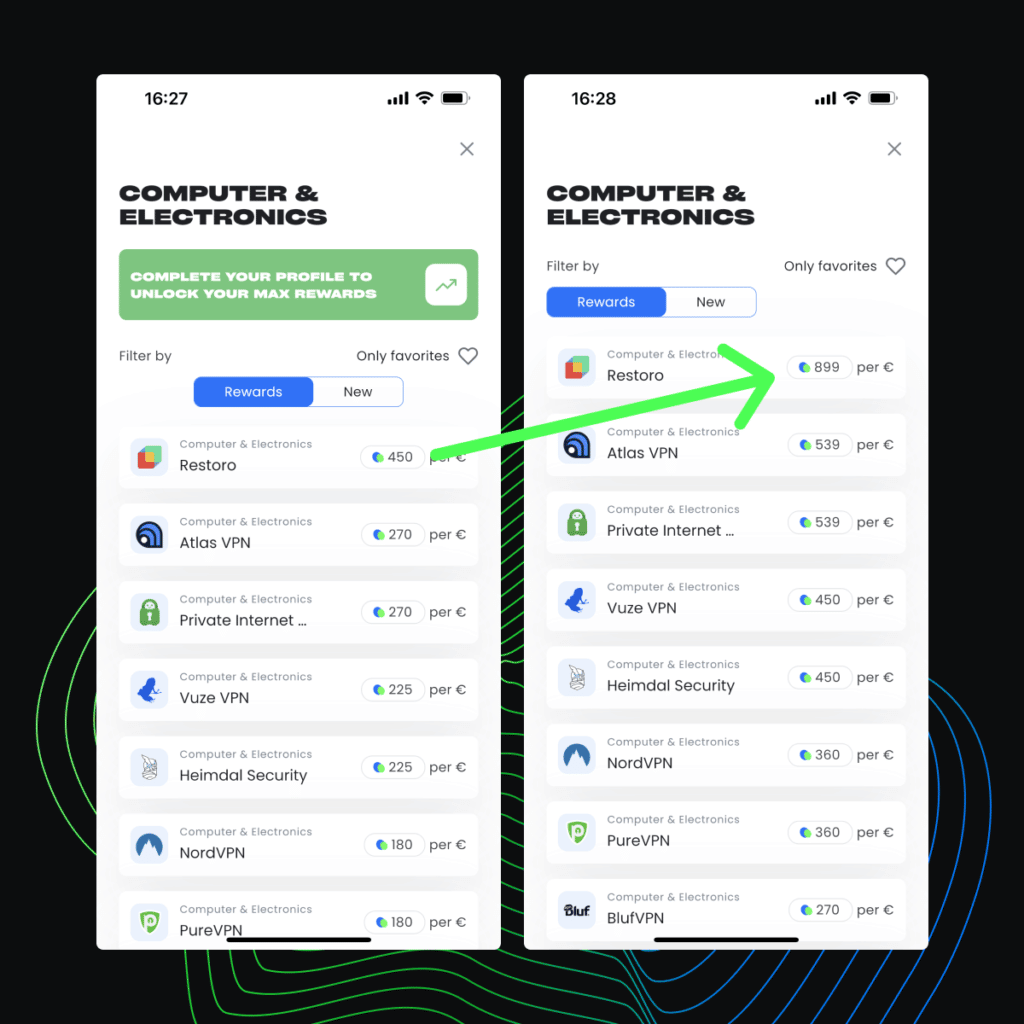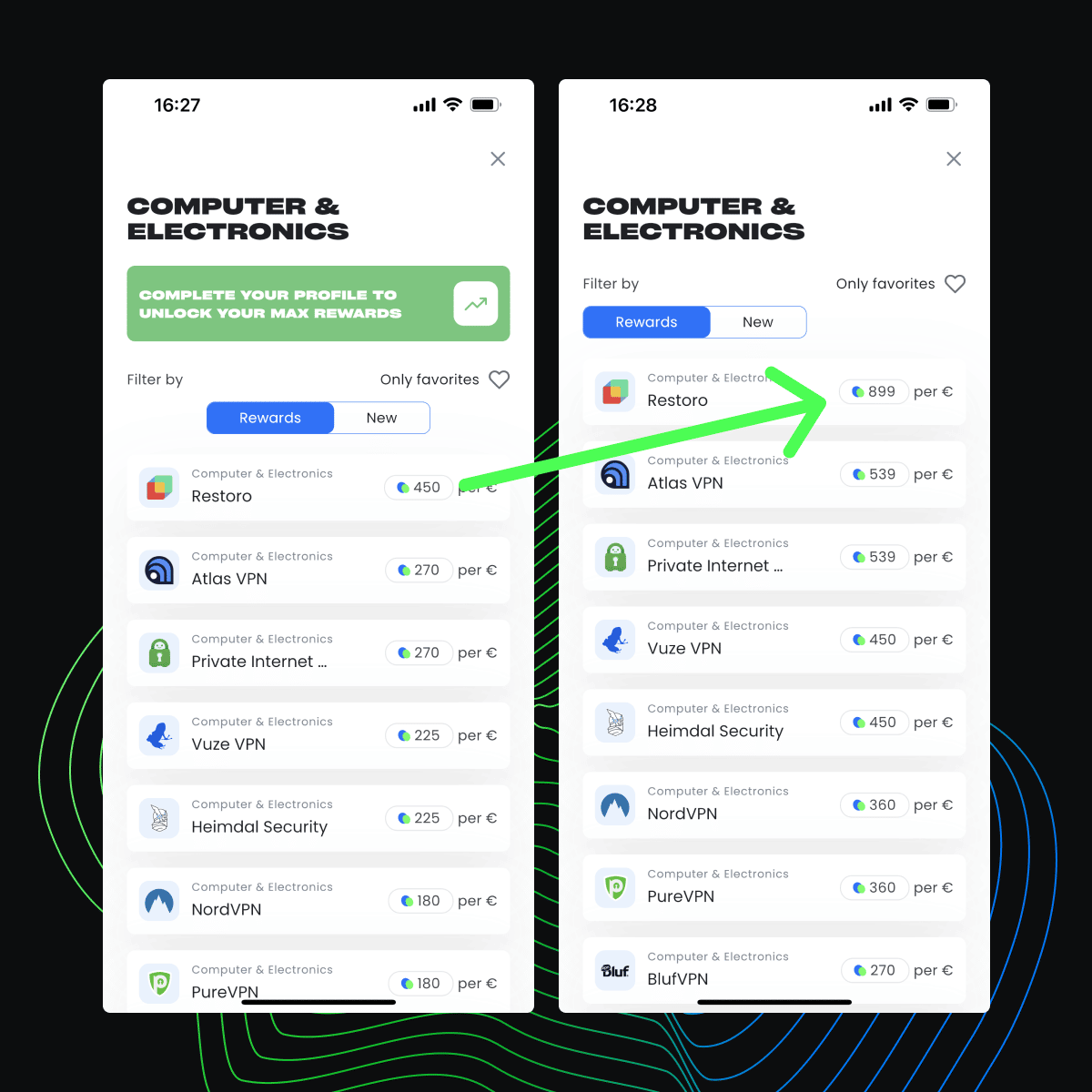 Now, what does this up to X ~ part mean? If you have a full profile completed to 100%, you get the maximum rewards — exactly these X ~ per €/$ spent. If your profile is partly empty, your rewards level will decrease slightly.
When you log in to the Monetha app, you will see your current rewards level. It will automatically adjust to the state of your profile.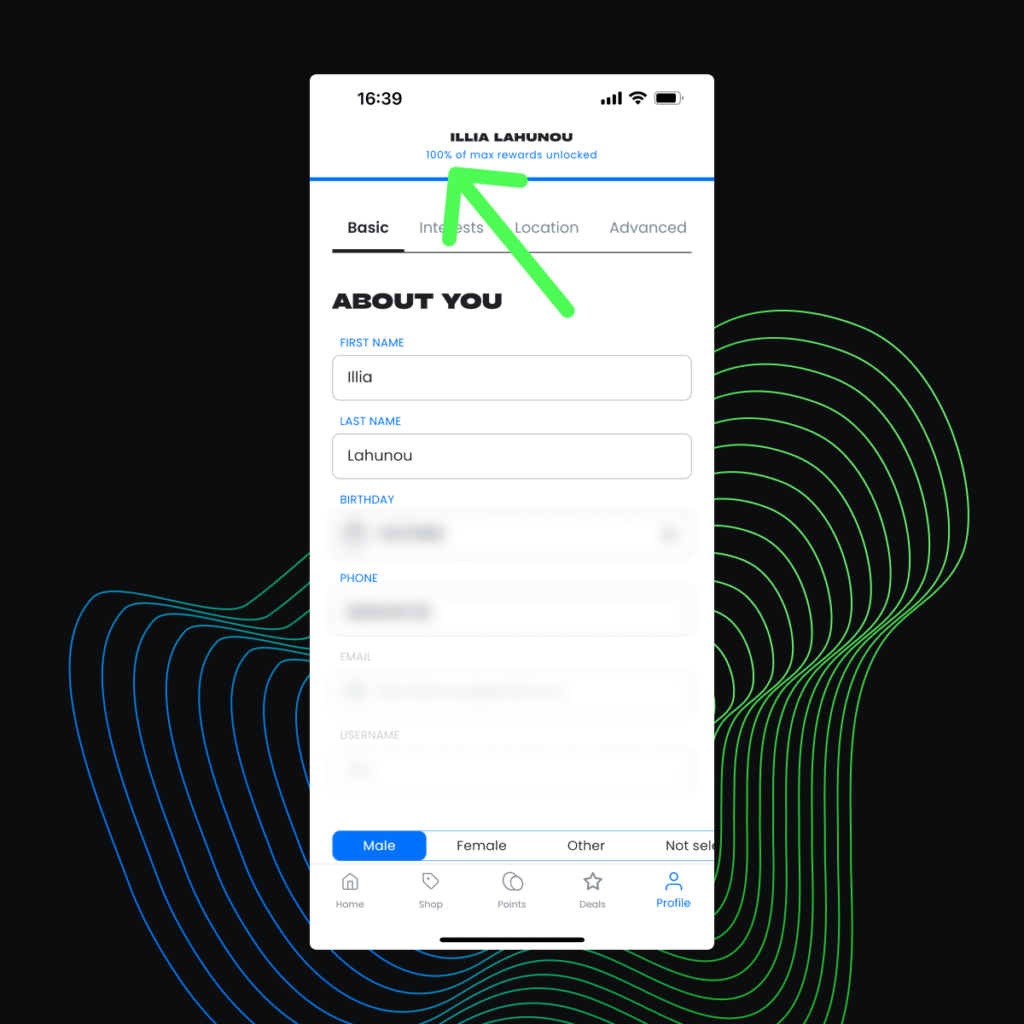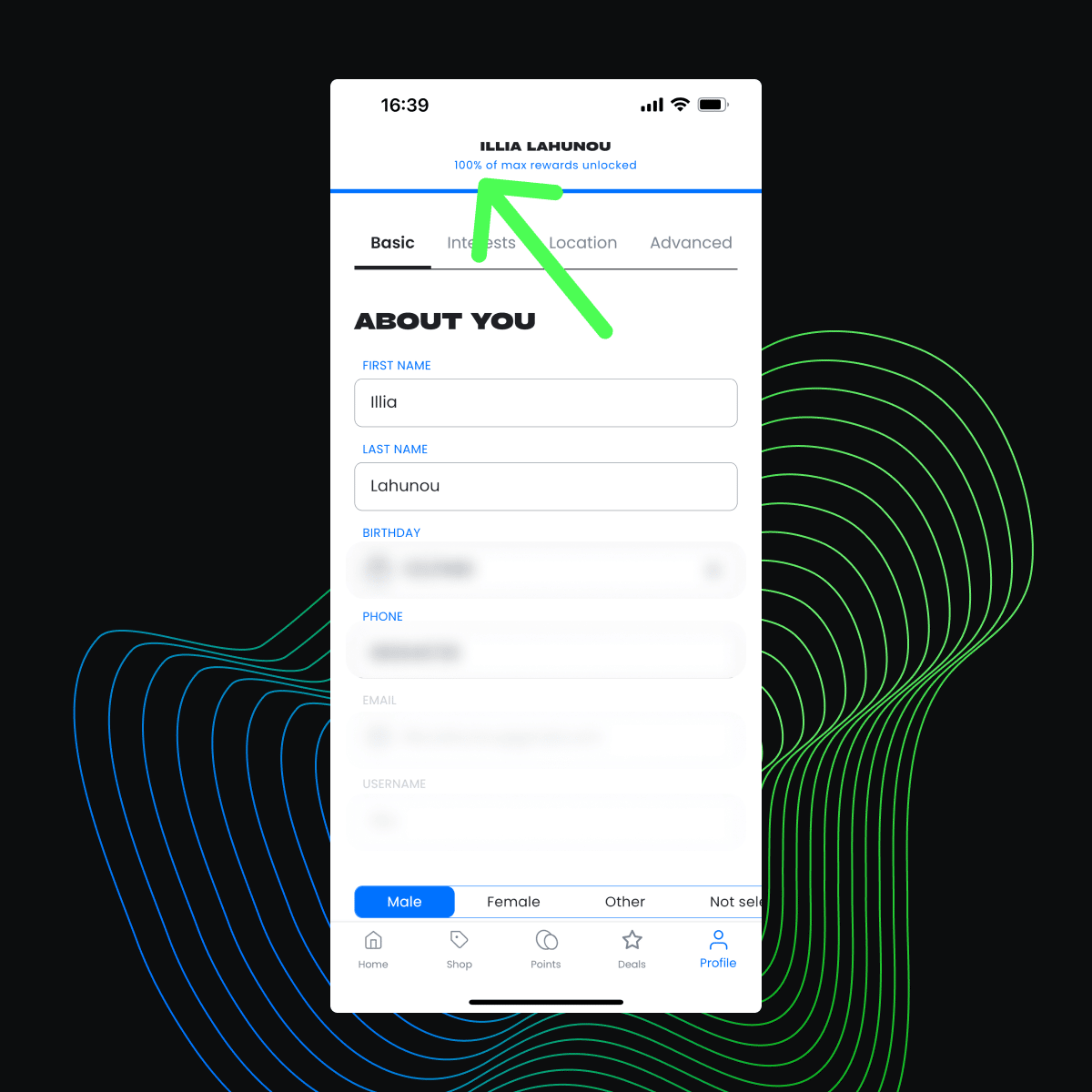 Earning points
The primary way to earn points is shopping: you earn ~ every time you shop with Monetha. Every dollar, euro, pound, or other currency spent will return back to you in points.
There are other ways as well. Soon you will see daily tasks when you log in to the Monetha app. Complete them and get extra points without spending a dime!
How to shop?
There is a store catalog in the Monetha app. Start with finding a store you want to shop at. You can select a specific category or use the search function if you know what store you are looking for.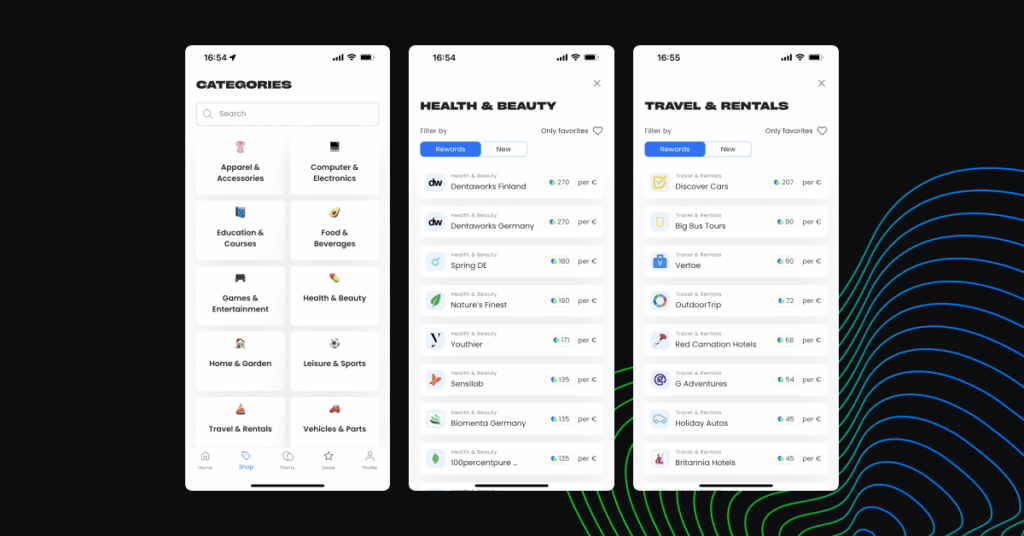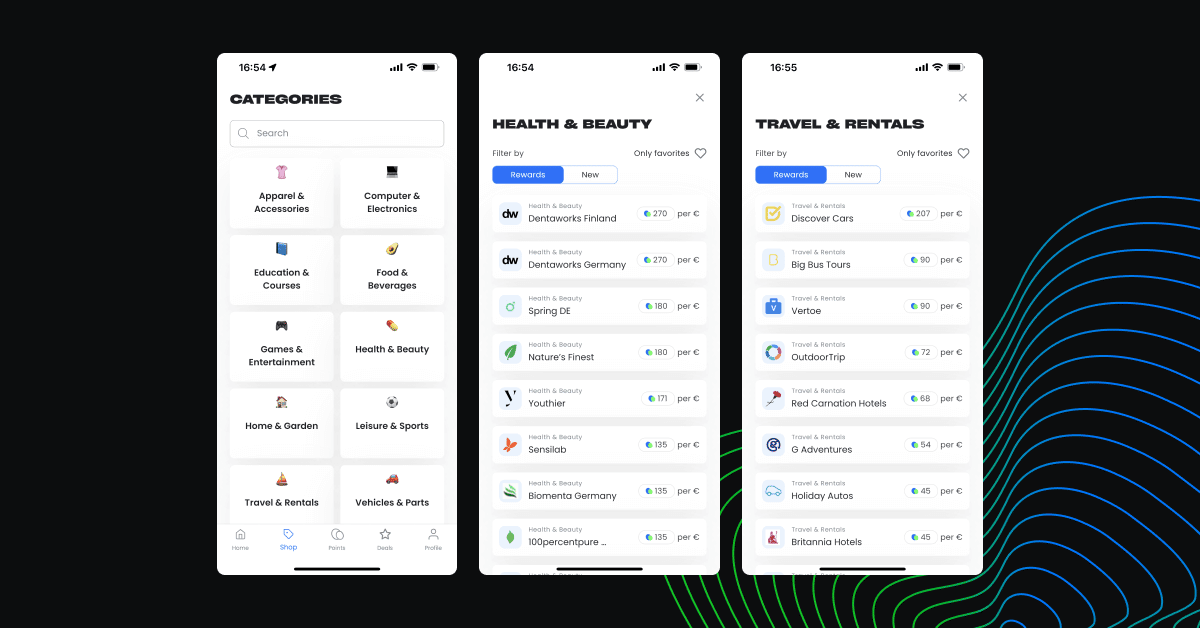 When you get to the store page, you'll see a store description, your current rewards level, and the Go to shop button.
The button contains a link that verifies your Monetha profile. It associates a purchase with your account and allows us to send you points.
The button will open the store's website in the app's browser. You may safely choose to open it in a different browser — the Monetha link will stay.
From this point, it's simple online shopping as you know it: choose products, add to cart, checkout.
How to earn points?
As soon as you make a purchase, the Monetha app will get a notification with the amount of ~ to be awarded.
You will see the status of your points in the Points section. It will be 'under approval' until it gets 'confirmed' when the transaction goes through (for non-returnable goods) or when the return period passes (usually 14 days).
Spending points
Monetha points ~ are like money—they are a medium of exchange. The most exciting part is turning them into the things you enjoy! 
🎁Buy gift cards
One of the options to make use of your points is exchanging them for gift cards from popular merchants such as Amazon, Airbnb, Apple, TKMAXX, H&M, IKEA, Decathlon, PlayStation Store, and many more.
The choice of gift cards varies depending on your location.
⚡️Convert to crypto
Monetha lets you earn crypto simply by doing your regular shopping. You can easily convert your points to popular cryptocurrencies:
Bitcoin (BTC)
Ethereum (ETH)
Binance Coin (BNB)
Tether (USDT)
This is probably the easiest way to get into crypto. Considering that the average annual return in crypto in the last decade was 230%, it's also a great investment. Besides, it's a risk-free investment as you won't spend your hard-earned money — only points that you get from your regular shopping.
💙Donate to charities
Feeling generous? Donate your points to charities! Choose a fund you would like to support and make the world around you a slightly better place. And remember: a good deed is never lost.