So, you're interested in survey sites?
If you're here, you've obviously thought about online survey sites. You've wondered if you can make a little extra income in your spare time by filling out surveys, reviewing products, shopping online, and a host of other easy stuff.
But you've also probably wondered if they're all scammers, waiting to either take your money or steal your information and your identity.
But, because you're smarter than the average bear, you did a little research and found InboxDollars. But you're still wondering is InboxDollars legit, and that's where we will help you.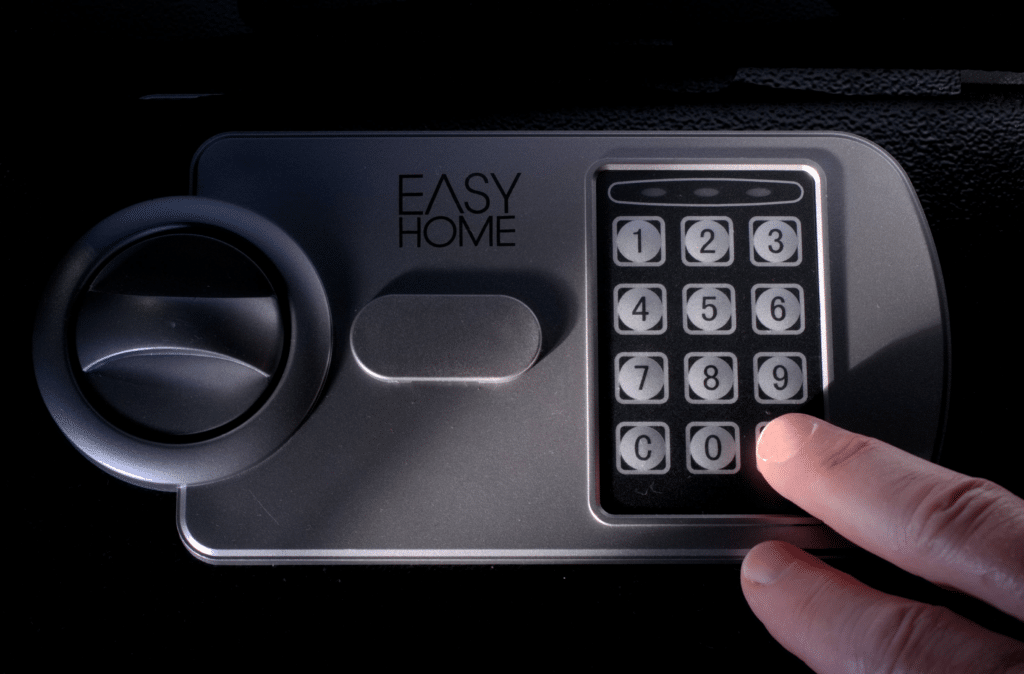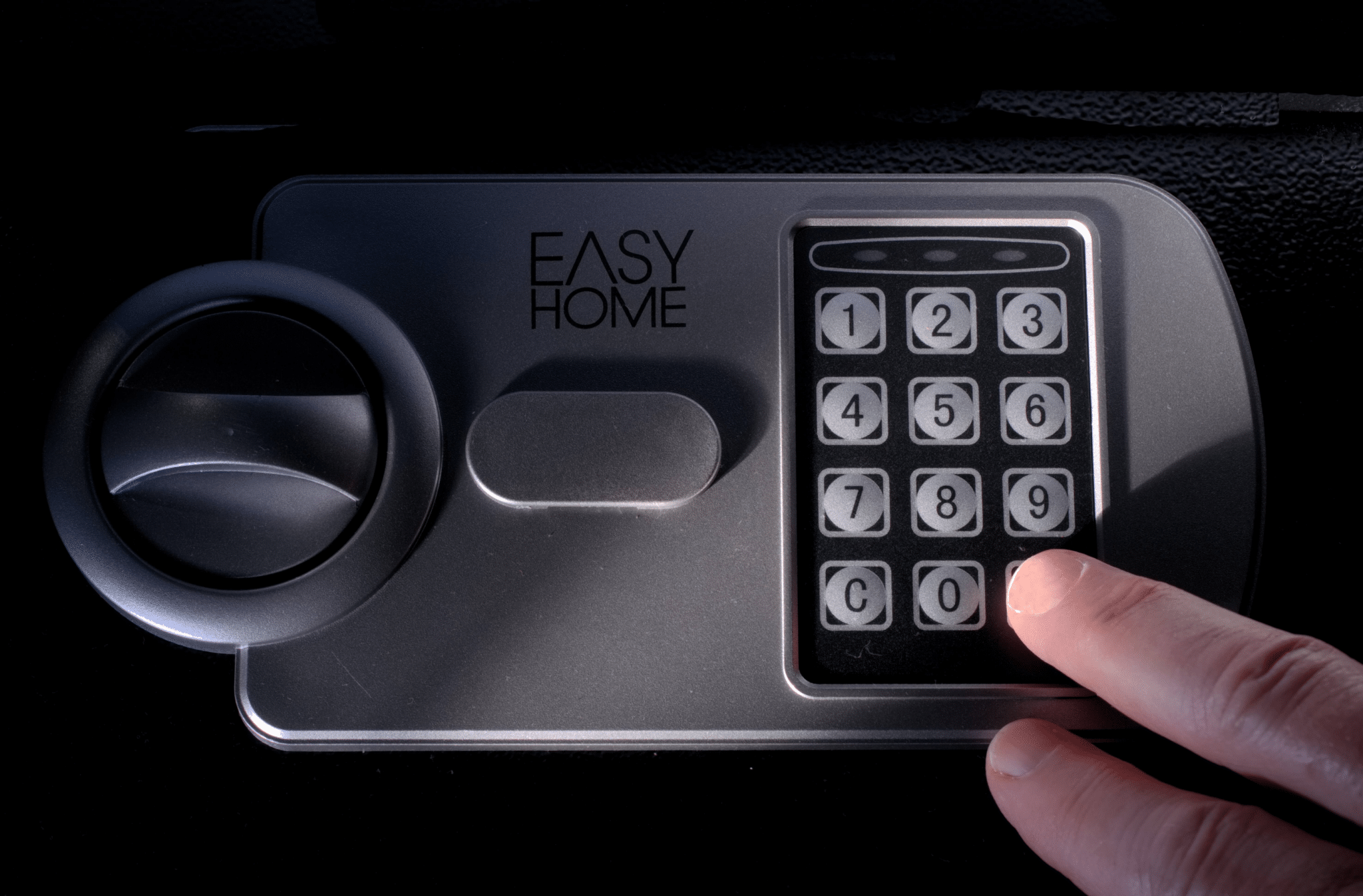 Is InboxDollars a safe online survey site?
Firstly, congratulations for doing your homework.
There are so many scam sites out there trying to steal your money, your personal information, and your data.
Because you chose to do some research in reliable places, you'll be happy to know that yes, InboxDollars is indeed a reliable and trustworthy online survey site and a great way to earn money on the side.
Their website is secure, legit, the real McCoy, in fact, the company has paid out more than $80 million in cash to date.
If you still don't trust what we're saying, check out TrustPilot – the acclaimed digital platform that lets customers review a company they've done business with, whether the experience was good or bad.
And while you're there you can check a whole host of other legitimate online survey sites like Monetha, Swagbucks, Survey Junkie, LifePoints, and others.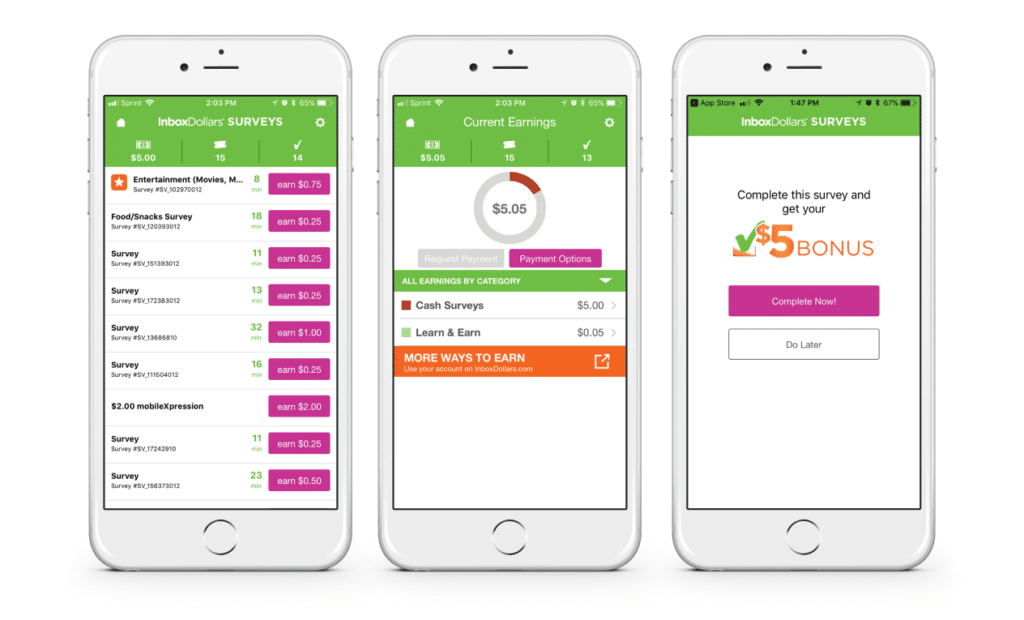 What is InboxDollars
InboxDollars is an online survey site and rewards platform that connects consumers with InboxDollars' partner companies.
All of these partner companies need the help of real consumers to try new products, give feedback, complete surveys, enter contests, watch ads and videos, read targeted emails, play games, offer their opinions on brands and services, and a whole lot more. In return, InboxDollars members are rewarded with points that can be used to exchange for cash and a range of popular gift cards.
But why would they do that?
InboxDollars, and many other online paid survey sites and rewards sites work directly with market research companies and household name brands. These market research companies need real live consumers to offer their feedback on an ever-changing range of products and services.
They do this to test new products, understand new trends, verify the quality of service, monitor industry changes, and a whole lot of other important questions. If a modern company wants to succeed, it must know what the consumer on the street is thinking.
Rather than having to go find all these consumers themselves – sometimes they need tens of thousands of them – they connect with their target audience directly through renowned and trusted survey sites like InboxDollars, who already have millions of signed-up members who earn money in exchange for their spare time.
So, each time a member completes a task, the market research companies pay InboxDollars and they in turn pass on a percentage of that payment to the consumer as an incentive.
Makes sense, right?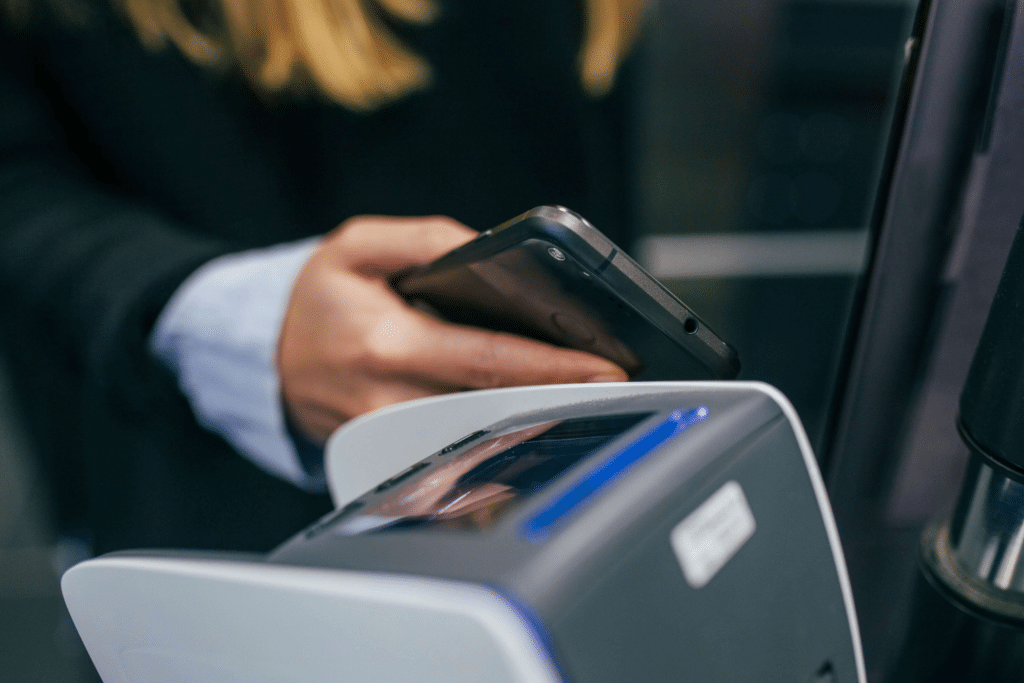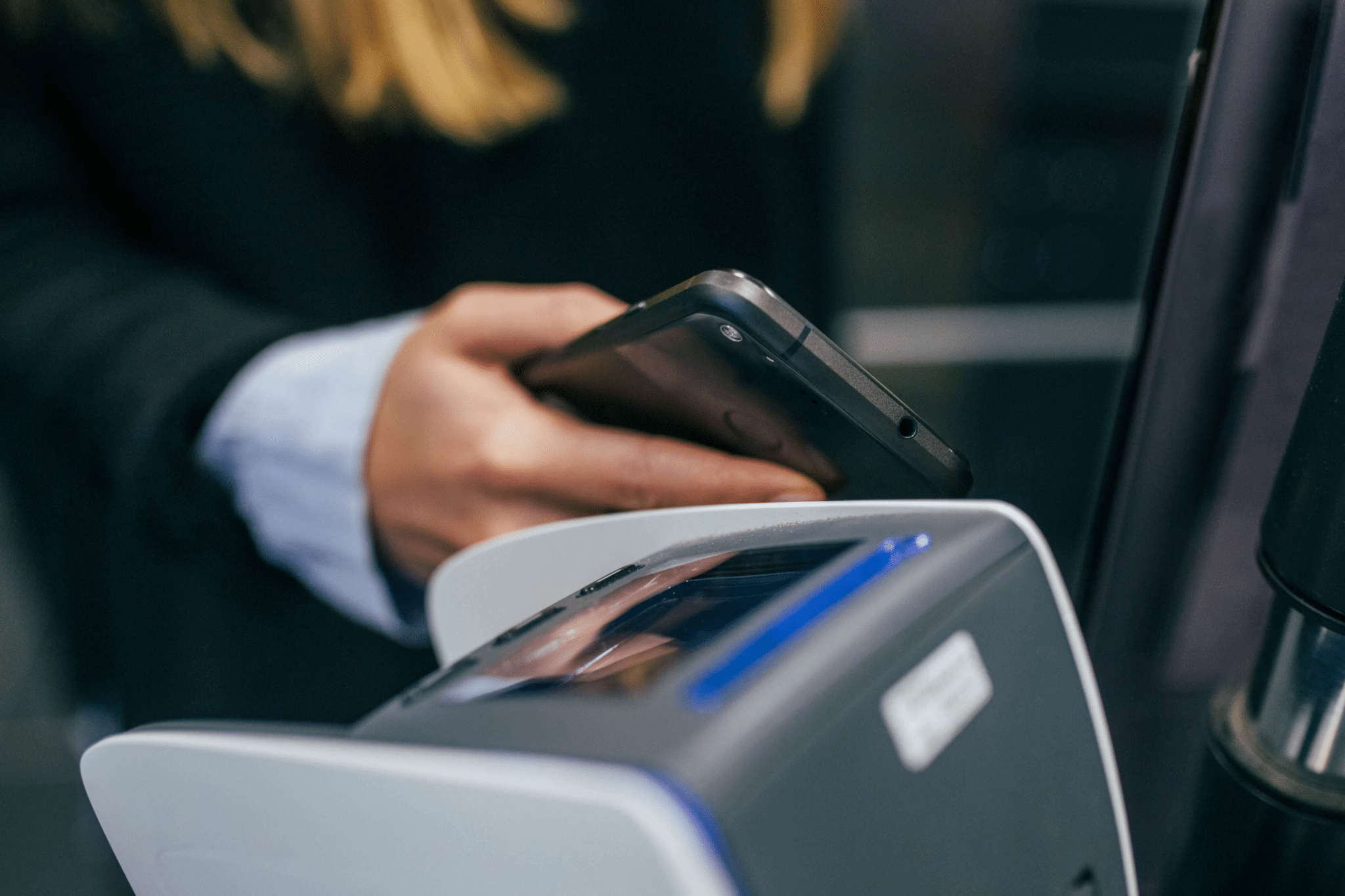 Do I have to pay money to join InboxDollars?
Good question, and the answer is NO!
Definitely not. Never. It won't happen. If someone asks for payment to join an online survey platform, get out of there quickly.
With InboxDollars, not only is it free to join (and start earning money) you'll also be included in great free offers that apply only to the platform's members; save on car insurance, get free samples, download free coupons, earn money, and lots more. You might also be asked to download cash back shopping apps, or other related tasks for which you'll earn additional rewards than can range from $0.10 to as much as $7.00. Money for jam!
Plus, InboxDollars regularly offer specially discounted deals exclusively for members. The offers might include 50% of the first month's subscription to a renowned or new publication, a free trial followed by a discounted monthly rate, or even $10 cash back when you spend $25 or more on a certain product or in a certain store.
So, not only will you never have to pay to become an InboxDollars member, they'll offer you multiple ways to make and save money once you've signed up.
What do I have to do to earn money with InboxDollars?
Like all the best online paid survey sites and rewards sites, InboxDollars offers several ways for its members to earn.
What started out as a platform for taking online surveys has evolved over the years and now offers a whole range of activities and tasks that let you earn extra cash and cash rewards.
Here's what you might be asked to do:
Paid online surveys
Daily polls
Shopping online
Get paid to search online
Enter contests and competitions
Read emails for money
Play online cash games
Get paid to grocery shop using coupons
Earn cash rewards for shopping
Refer a friend
And a whole range of other daily tasks
Now that we've established that InboxDollars is a legit company, let's examine the type of person they're looking for.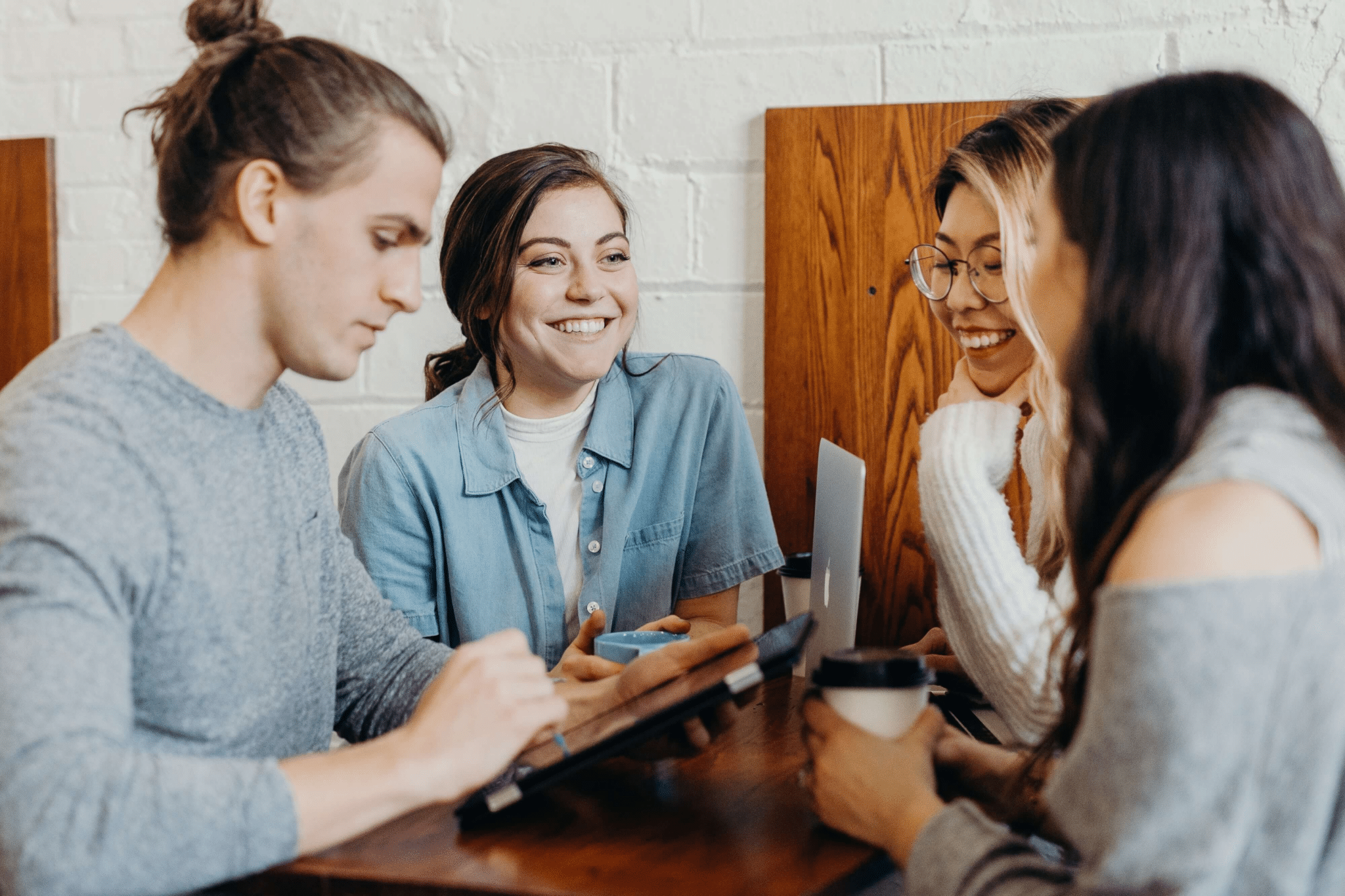 What is the InboxDollars target audience?
For anyone who wants to earn a few extra dollars from their free time, InboxDollars is the perfect choice.
All you need is a reliable internet connection and a digital device like a laptop, smartphone, or tablet to start earning. You can earn from home, on the commute to work, in the coffee shop, or anywhere you have a free moment.
InboxDollars is perfect for:
Students – a little extra money always goes a long way

Stay-at-home parents – for parents who can't leave the home but would like to make some extra cash rewards

Fully employed – if you're always looking for a side-hustle, paid online surveys could be what you're looking for.

Unemployed or underemployed individuals

Retired or semi-retired

People with disabilities – survey sites are ideal for anyone where traditional employment options prove challenging

Digital nomads – work from anywhere on the go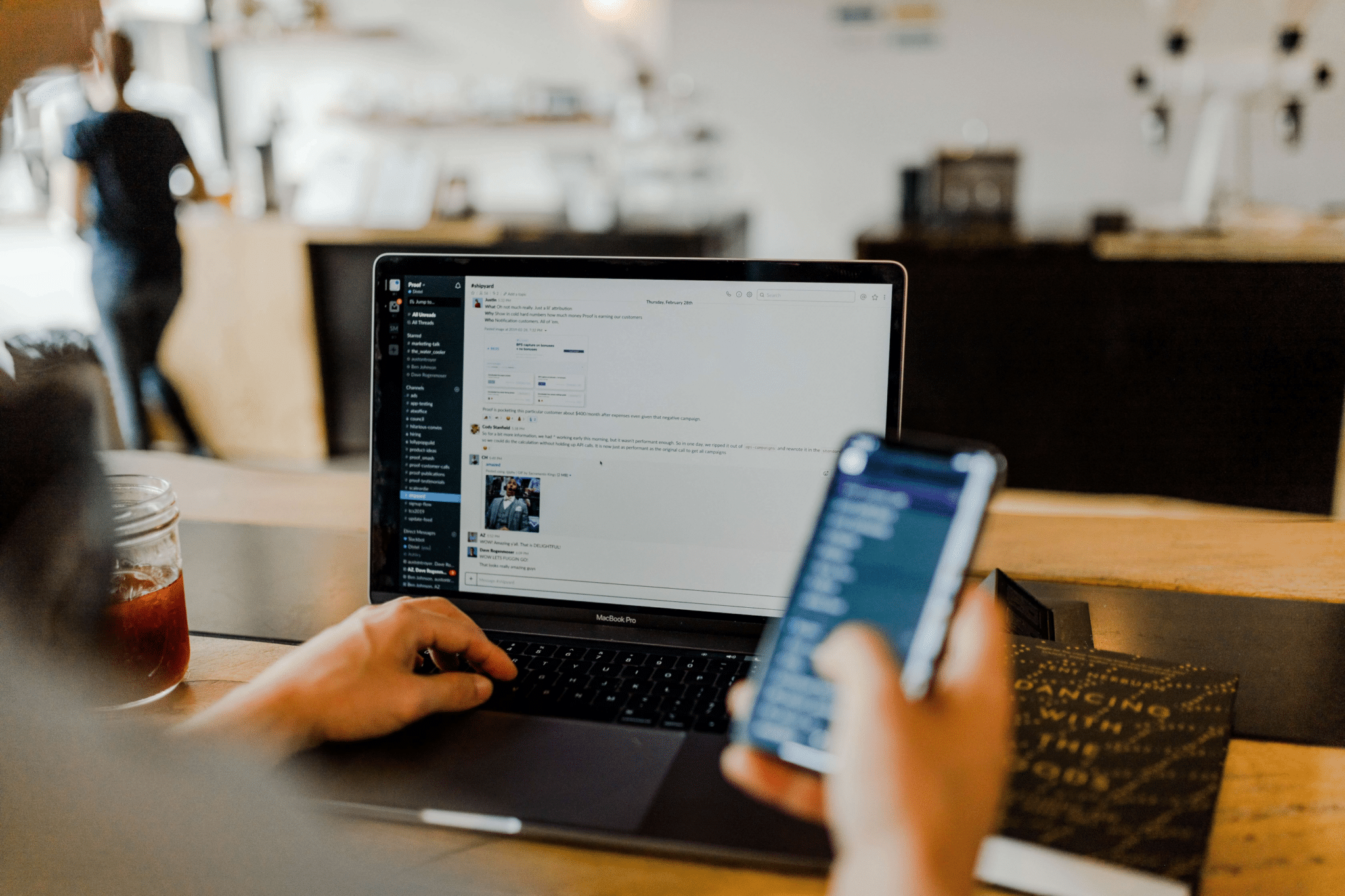 How do InboxDollars online surveys work?
As we've already mentioned, InboxDollars works directly with market research companies to plumb the depths of consumer behavior.
As part of the sign-up process, consumers will be asked for their preferences, interests, favorite products, family size, age, geographic location, and a host of other demographics that will help define their suitability to take certain surveys.
Surveys and tasks that match your profile will then be offered to you. The offer will also include the estimated amount of time it might take, and how much you'll earn for your time and effort.
Your personal information and demographics will mean that you won't qualify for every survey – if you're a 65-year-old man it's unlikely that you would qualify for surveys about breast feeding products.


However, occasionally, brands will look for a very specific demographic – owners of special breeds of dog, families with more than 7 children, etc. These ultra-specific surveys usually pay more than standard surveys.
However, many surveys ask a set of screener questions to ensure that only the right candidates qualify. It is of no value to the marketing companies, or the brands they represent, to get answers from people who rush through the surveys just to make extra money.
Honesty is a highly valued trait in the world of online paid surveys. The more honest your answers tend to be, that more sought after your opinion will be. Brands are looking for clear, concise, and consistent answers that will help guide decisions that can cost millions of dollars.
Some days you will not qualify for any surveys, just the look of the draw. While, on other days you might qualify for 3 or more. That's why members need to check in to their InboxDollars account regularly as the quantity of surveys and tasks are constantly changing.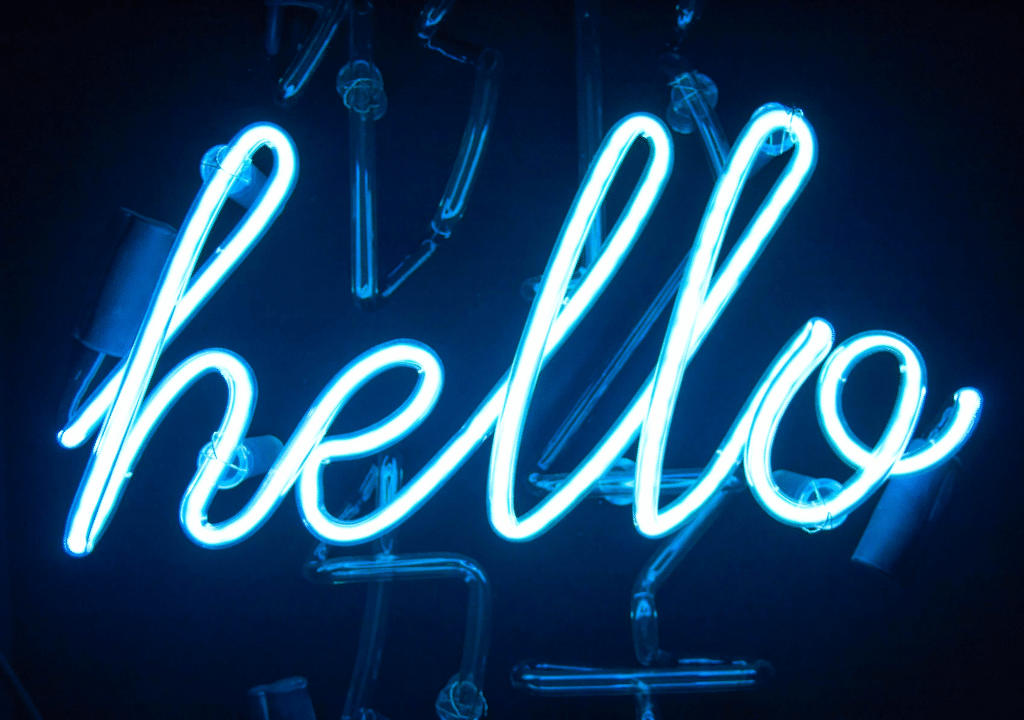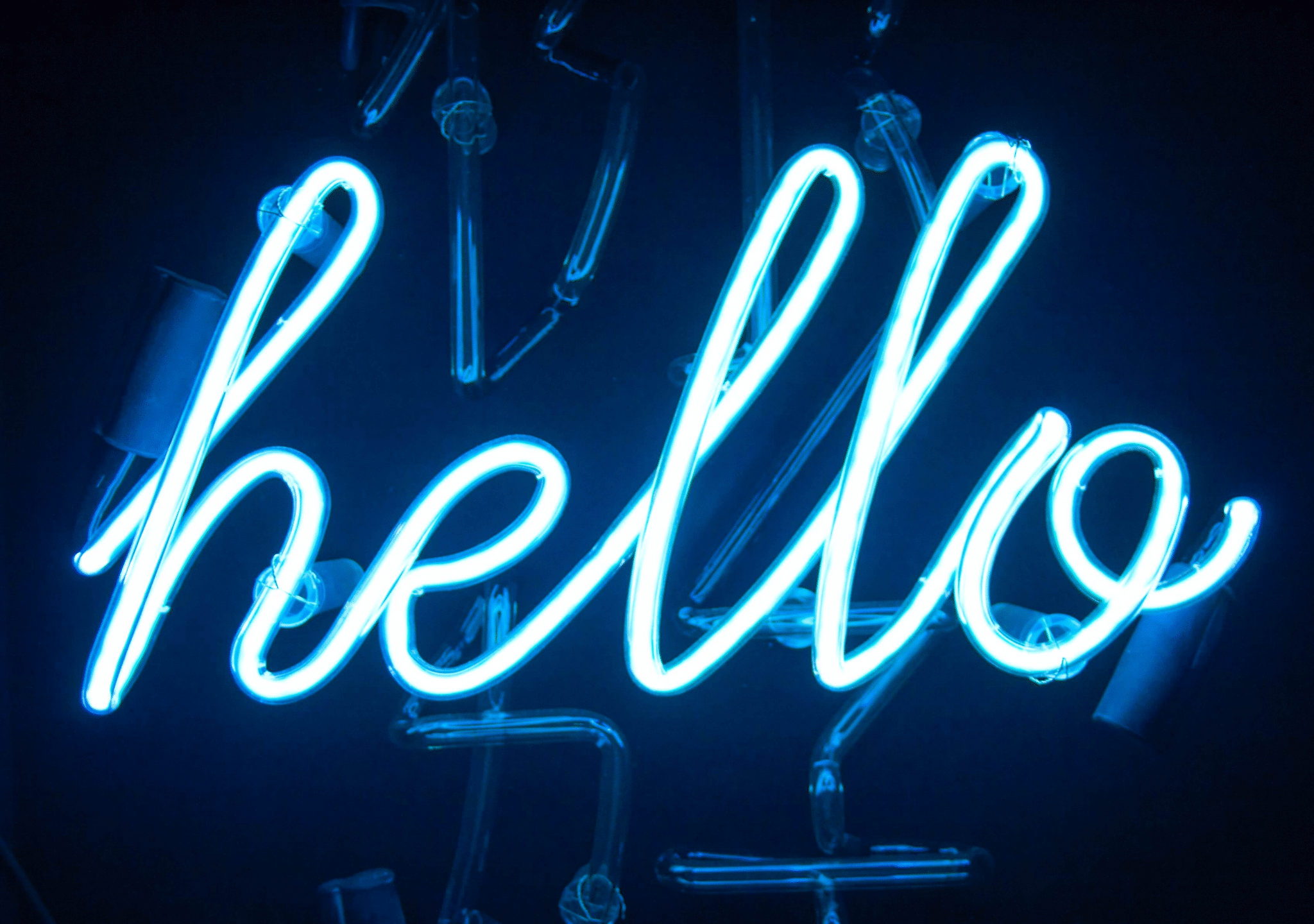 How to sign up for InboxDollars
To get you started, InboxDollars will pay you a $5 bonus just for signing up.
Fill in your details as fully and as honestly as possible – remember, InboxDollars is one of the few legitimate survey sites, like LifePoints, Monetha, Ibotta, Toluna, and a handful of others where you can earn money in your spare time.
The more detailed your answers are, the more likely it is that you'll receive a greater number of survey offers.
TOP TIP – If you're going to sign-up for multiple paid online survey sites (which we recommend), it's a good idea to create a designated email address. This way, you can easily access all of your latest survey offers and never miss an opportunity.
Steps to sign up:
Complete the initial sign-up process with your name, email address, and a password.
Complete your profile in more detail to receive survey opportunities, you'll need to complete your profile with additional information, such as your age, gender, occupation, income level, and interests. This information helps the survey site match you with relevant surveys.
Next, you'll need to verify your account. Most survey sites may require you to verify your account by clicking on a link sent to your email or by entering a verification code sent via text message.
The site will then ask you how you would like to be compensated. If they pay you for completing surveys, you'll need to provide payment information, such as a bank account, a PayPal account, or a mailing address where a physical check can be delivered. Additionally, e-voucher codes will be sent directly to your sign-up email.
Once your InboxDollars account is set up and verified, you can start to complete surveys and earn rewards.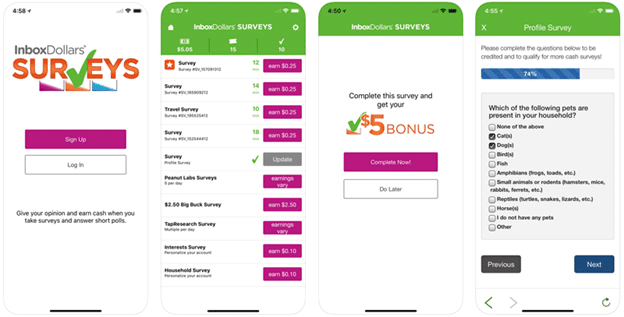 Making money on InboxDollars
Once you've completed a selection of surveys, the platform will credit your InboxDollars account with points.
Once your earnings reach a predetermined threshold, members can cash out their points. This can be through PayPal, ePayment (loaded to a prepaid Visa card), Amazon gift cards, or a range of other gift cards.
Depending on how much you're willing to invest, and the number of surveys and tasks you're eligible for, your earning can greatly vary from month to month.
On average, most InboxDollars members can expect to earn between $15 and $55 a month. While it's possible to cash out when your points total reaches $10, many people choose to hoard their points and wait for special occasions like Christmas, seasonal sales, or Black Friday.
Is InboxDollars the only online paid survey site?
Although InboxDollars is a legitimate and reputable paid survey site, it is far from being the only one.
'Survey site' may no longer be an accurate description for the range of online platforms where consumers can earn extra cash in their spare time. What started out as sites paying its members for taking surveys has evolved into far more.
Sites like Branded Surveys, Monetha, LifePoints, Survey Club, iPoll, MyPoints, and others have evolved to offer new ways to earn rewards and cash back.
Some sites, like Monetha, let you earn rewards just for shopping online with a range of partner stores and services. With Monetha, you can also take surveys, indulge in a range of daily tasks, and even get paid just for signing up to the platform.
Other sites require its members to play games, test web sites, read emails, enter contests, test products, join focus groups, watch online videos, daily polls, downloading apps, scan shopping receipts, refer friends and family, and a diverse range of other tasks.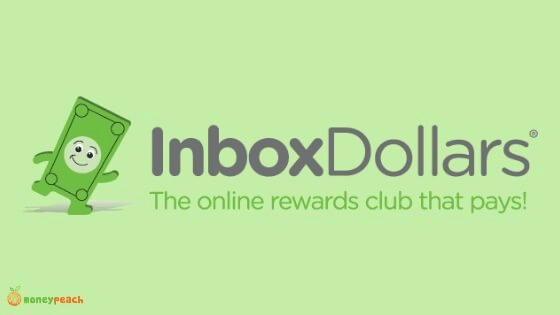 Other survey sites – 10 legit alternatives to InboxDollars?
Once you've completed your initial security research, you'll discover there are more legitimate sites than you might have first imagined.
Each of these cashback sites offer their own unique range of online tasks for members to earn free money and other great rewards. Every site is different, offering different terms and conditions, different rates of payment, different cash out thresholds, and a different range of tasks.
Let's look at some of the top sites for making a little extra money online.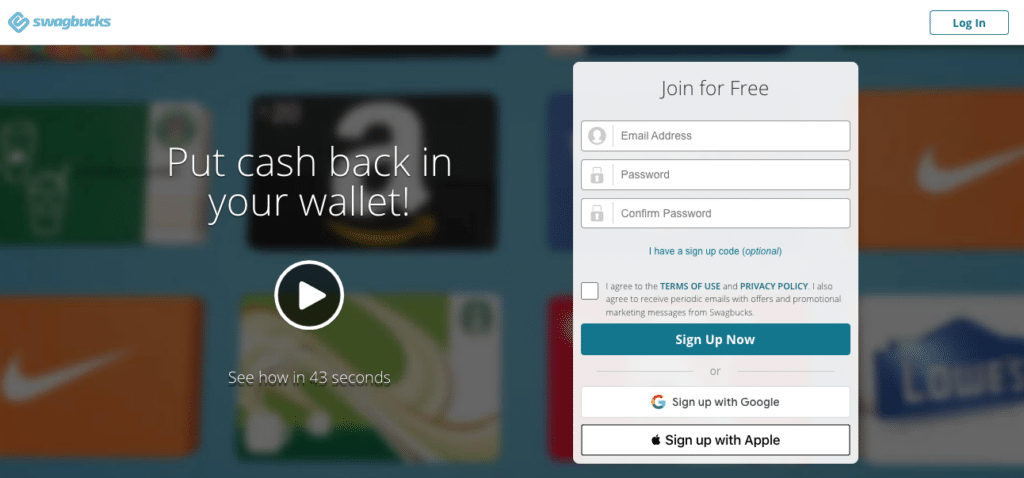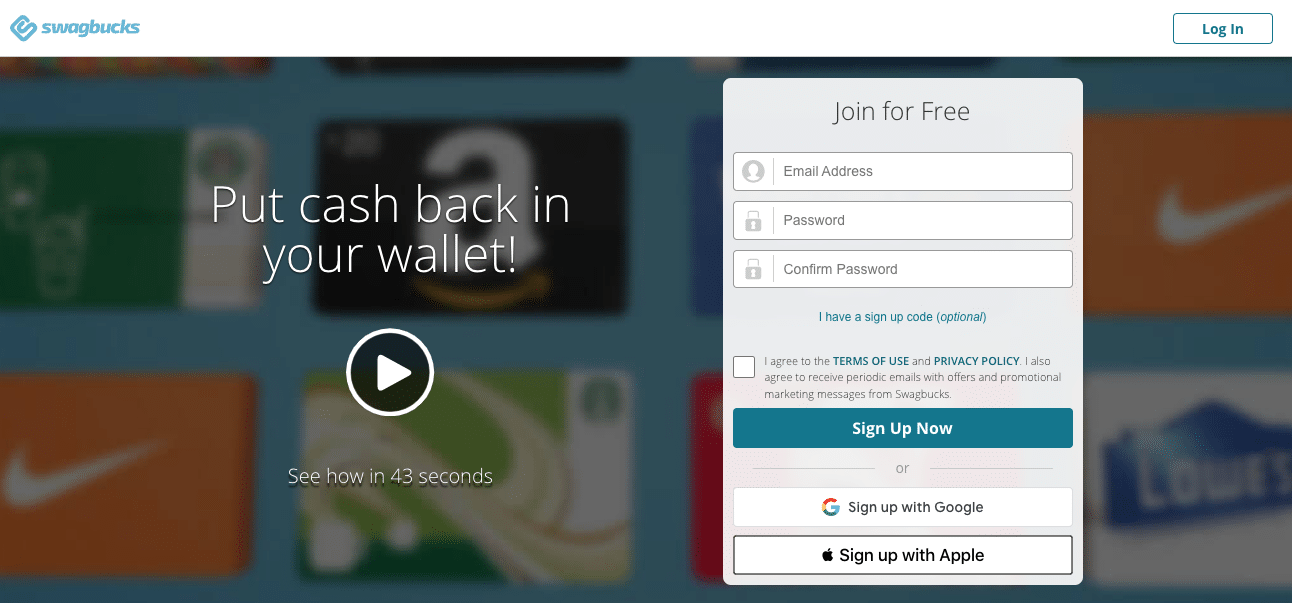 Swagbucks
Swagbucks is a reliable website where you can make money by taking surveys. But that's not all, you can also earn points by doing other fun things like playing games, shopping online, and even just browsing the internet.
When you're ready to cash out, you just need to have at least $25 in your account. To earn even more, make sure you add the Swagbucks browser extension. So far, Swagbucks has paid out over $577 million in rewards.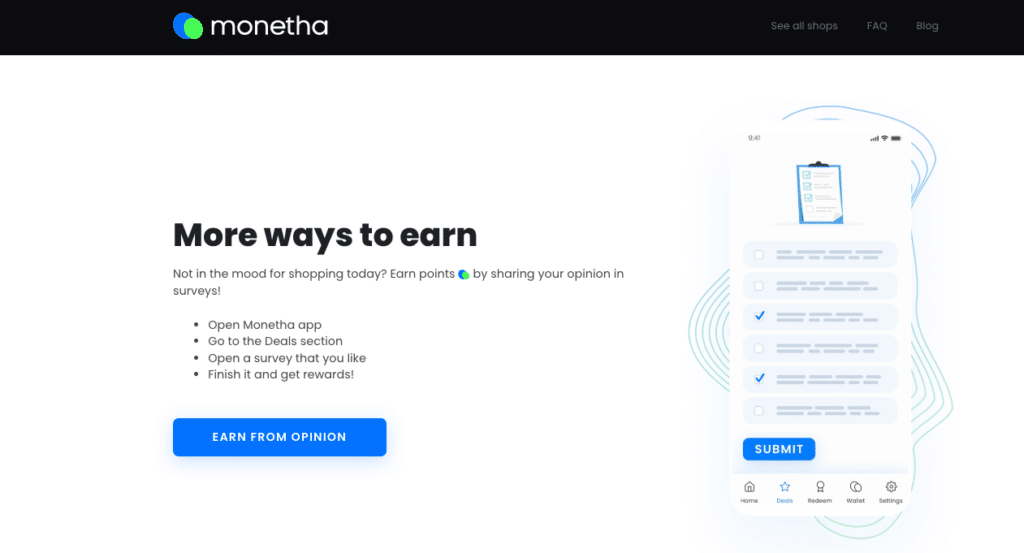 Monetha
Monetha is a shopping rewards app that offers gift cards for completing surveys, shopping online, and more. You can earn points by shopping with any of their 1,200+ online partners and exchange them for rewards from popular brands. You can also use your points to invest in cryptocurrencies or donate to charity.
Monetha also has daily tasks, including surveys, to earn even more points and rewards. New members who download the app and sign up get an initial award of 1,200 points for free. With new tasks regularly added, Monetha is a flexible and reputable survey site.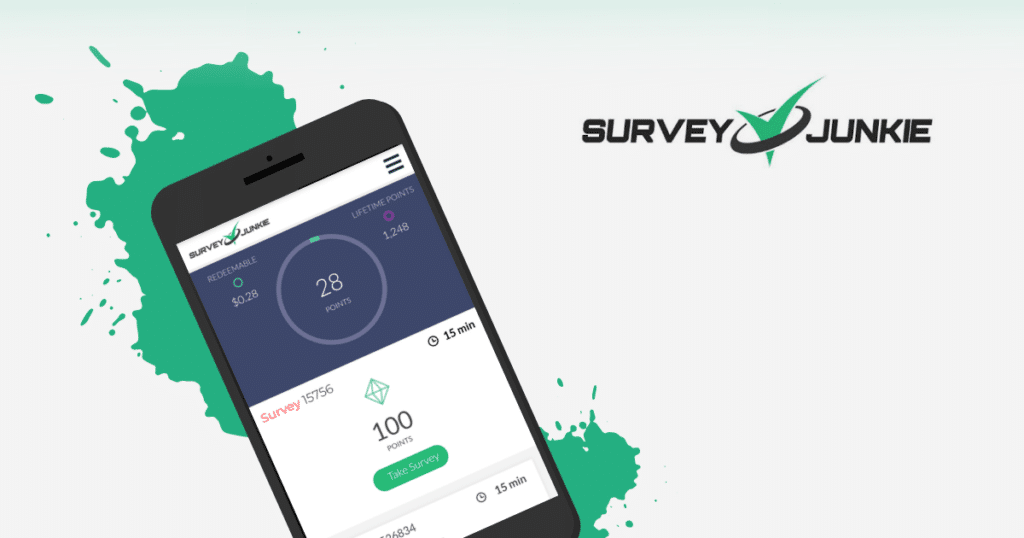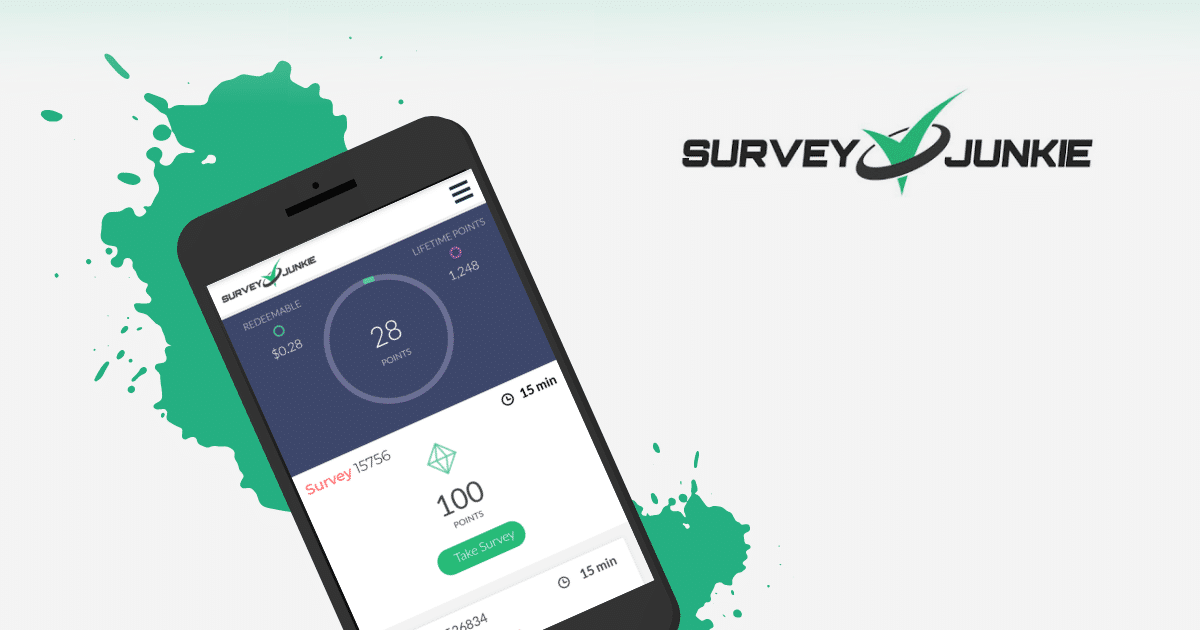 Survey Junkie
Survey Junkie has amassed over 10 million members and is a popular choice for earning money through paid surveys. The surveys cover a range of topics and lengths, allowing your opinions to shape retail products and brands.
Trusted survey platforms, such as Survey Junkie provide enjoyable experiences and decent payouts. Longer surveys pay more, and points can be accumulated by completing profile surveys and inviting friends to join. Once your balance reaches a minimum of 1,000 points, about $10, members can cash in their points.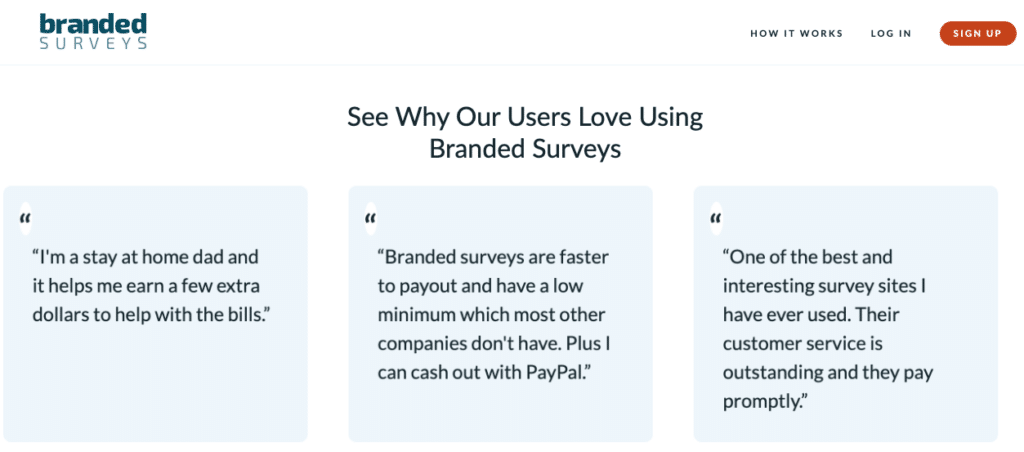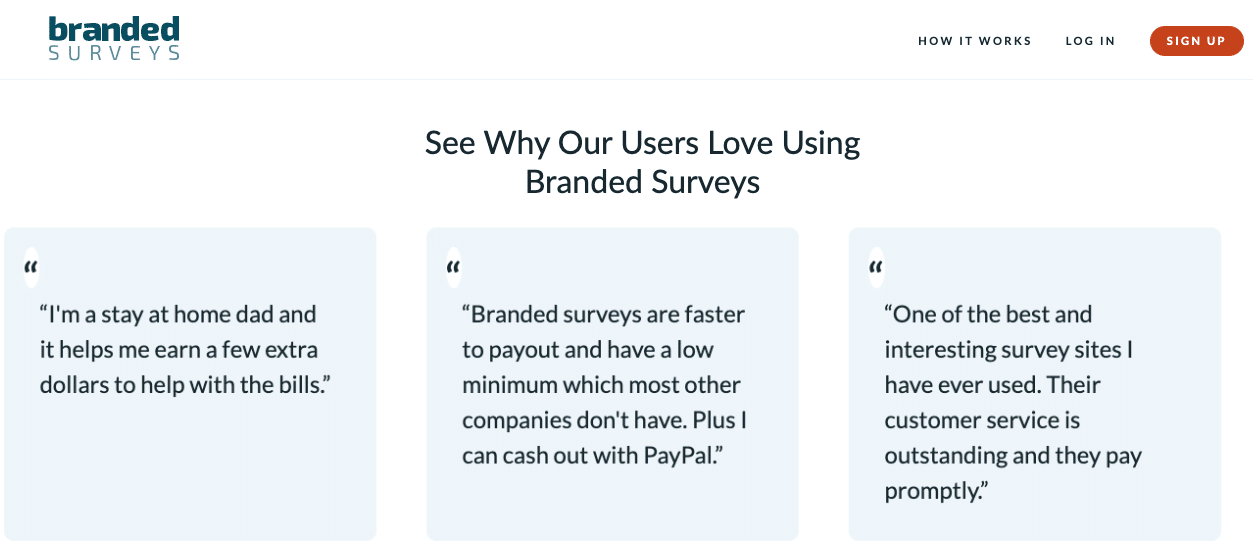 Branded Surveys
Branded Surveys is a trustworthy online paid survey site where members earn money for conducting surveys on products and services. Sign up and complete your first survey to receive 50 points each.
A personalized dashboard will be provided after setting up the account, displaying qualified surveys, points balance, and ways to earn more points. As users complete surveys, their status increases, earning them more perks. Users can cash out at 500 points, for the equivalent of $5, or continue completing tasks to earn even more rewards.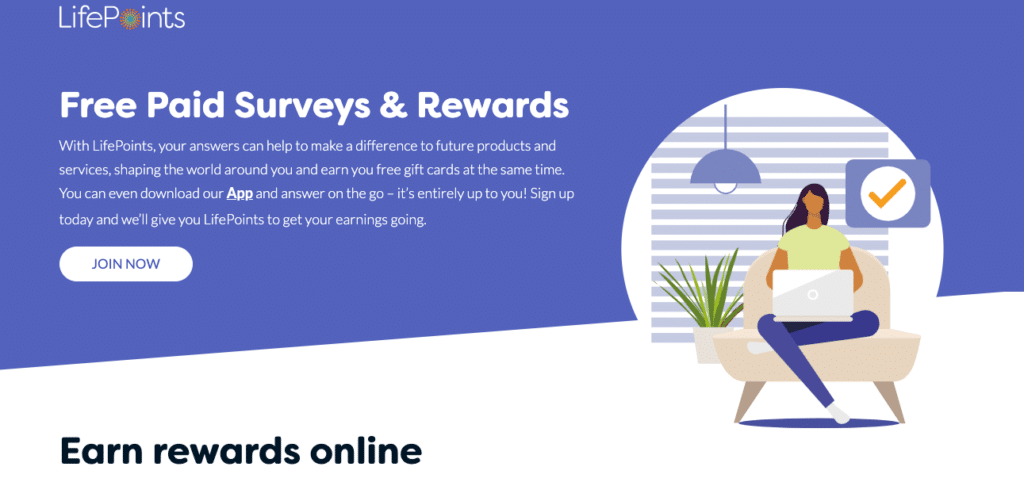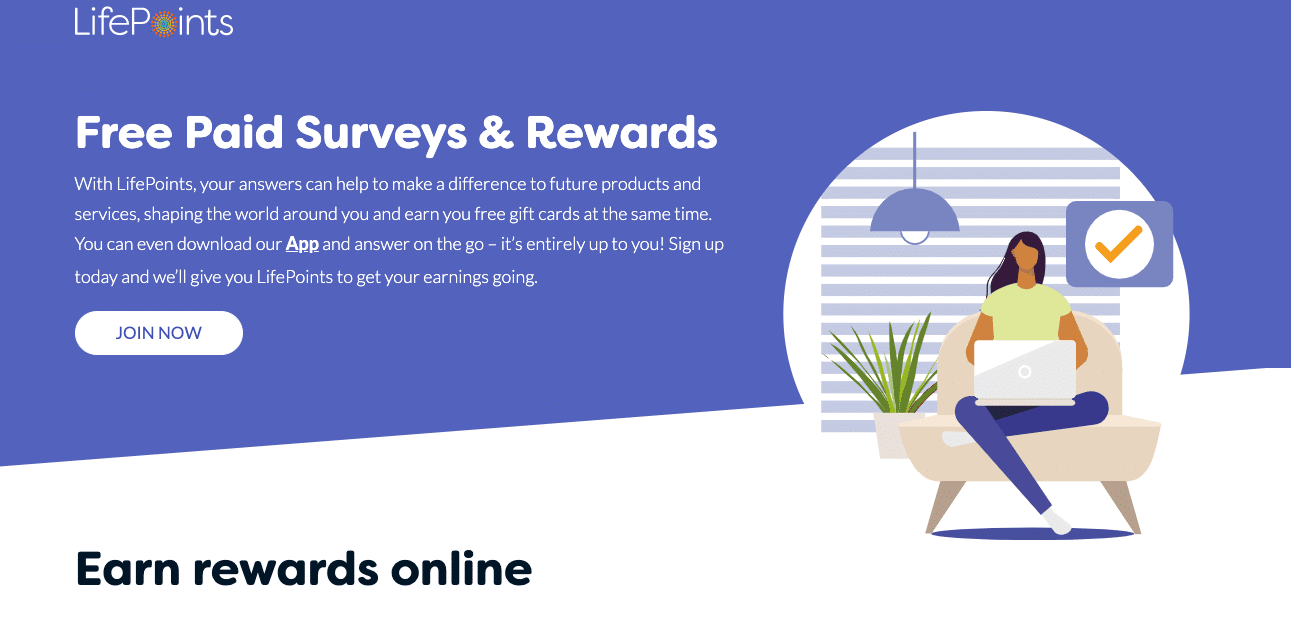 LifePoints
LifePoints is an online platform that conducts paid surveys on various topics like travel, sport, health, beauty, fashion, and lifestyle. To determine your eligibility to take these surveys, you'll need to provide some personal information.
The company claims to have paid out over $22 million in the last year alone to members who've helped them develop new products and services. In exchange for answering surveys and giving feedback on popular brands and products, users earn LifePoints. These points can then be redeemed for rewards like e-gift cards and PayPal cash credits.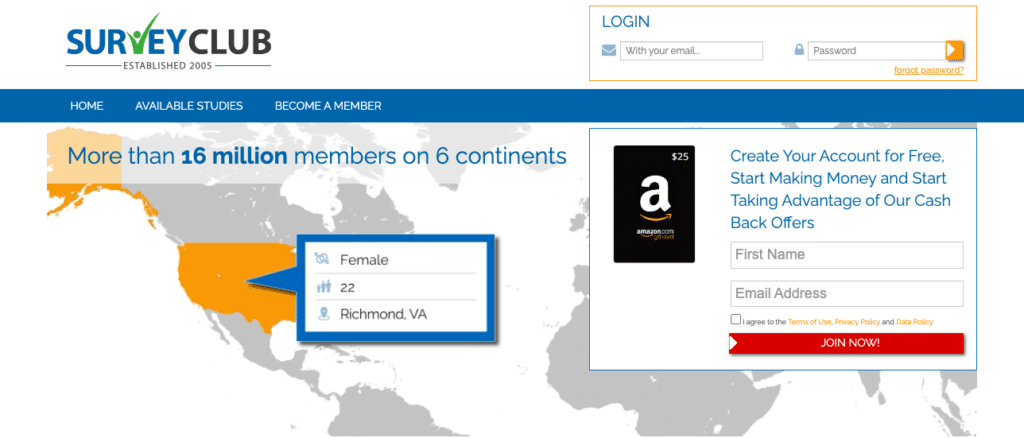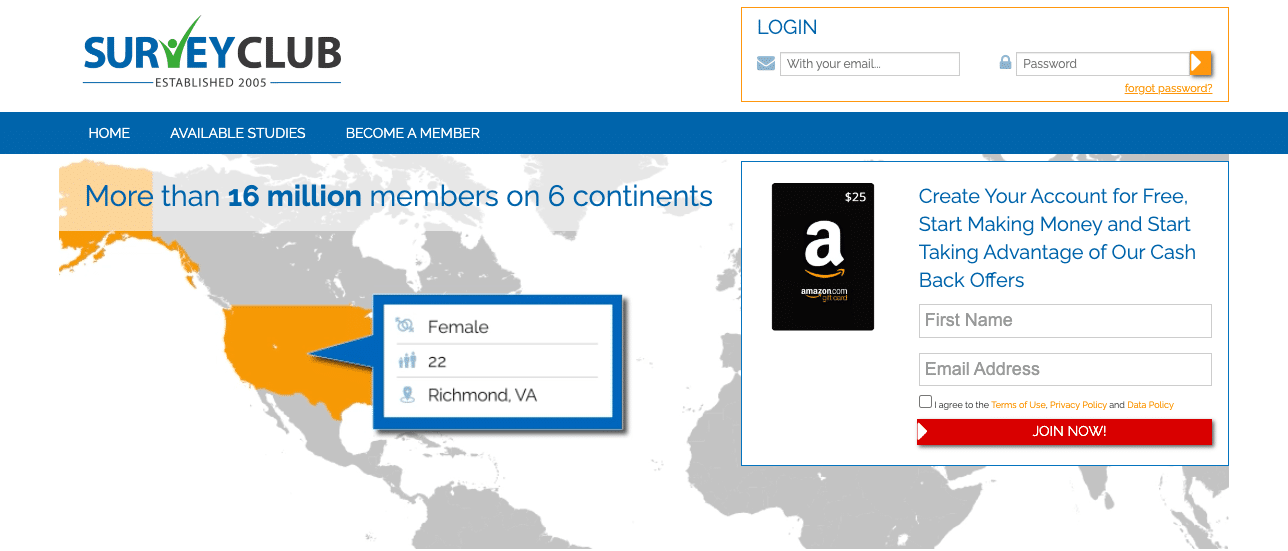 SurveyClub
SurveyClub's popularity is due to its versatility, despite only being available to over-16s in the US, Canada, UK, and Australia. The site offers various ways to earn Amazon gift cards. By shopping online, participating in product testing, joining focus groups, and other micro tasks, members will earn points that can then be redeemed for e-gift cards.
Members can also earn daily rewards by taking surveys or joining panels. And how about some money for nothing? New members earn a $5 bonus just by signing up and completing a quick 5-minute survey.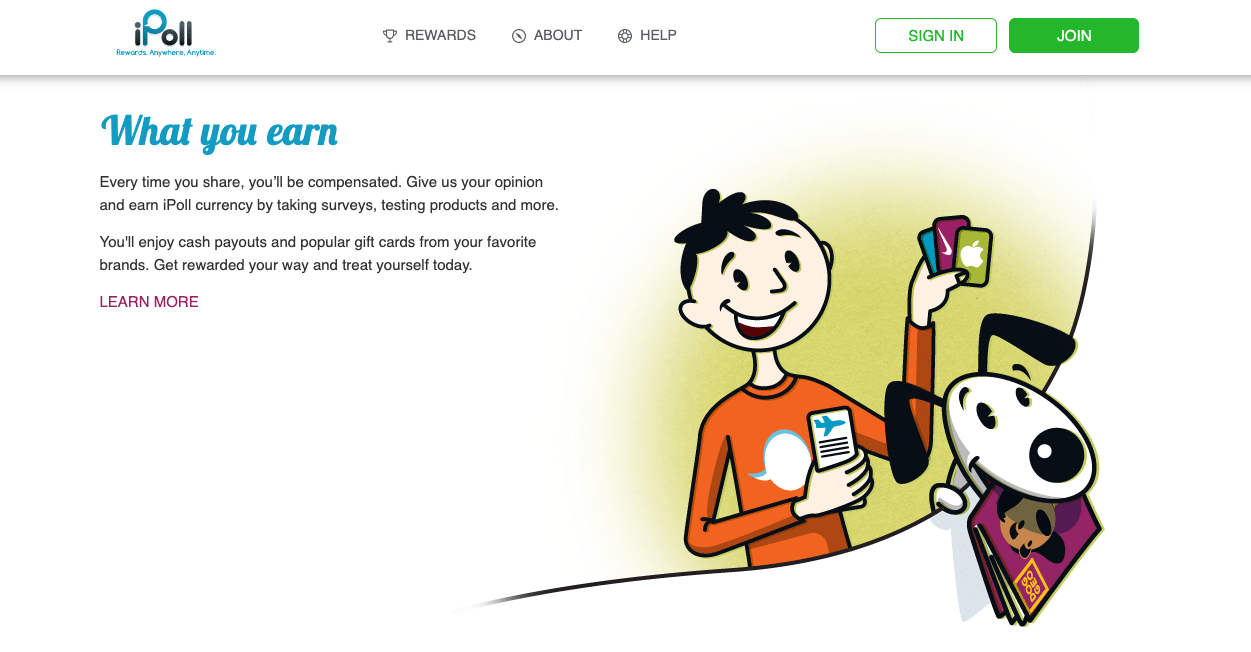 iPoll
iPoll pays between $1 and $5 for each online survey completed and offers rewards for mystery shopping and product testing. Members can also earn additional rewards by participating in small online tasks. The app is available for free download on Apple and Android devices, so users can earn money at any time.
However, the cash-out threshold of $25 is rather high, and rewards can only be redeemed through PayPal cash or gift cards from Amazon and iTunes. Completing a survey also enters users into a quarterly prize draw for $10,000.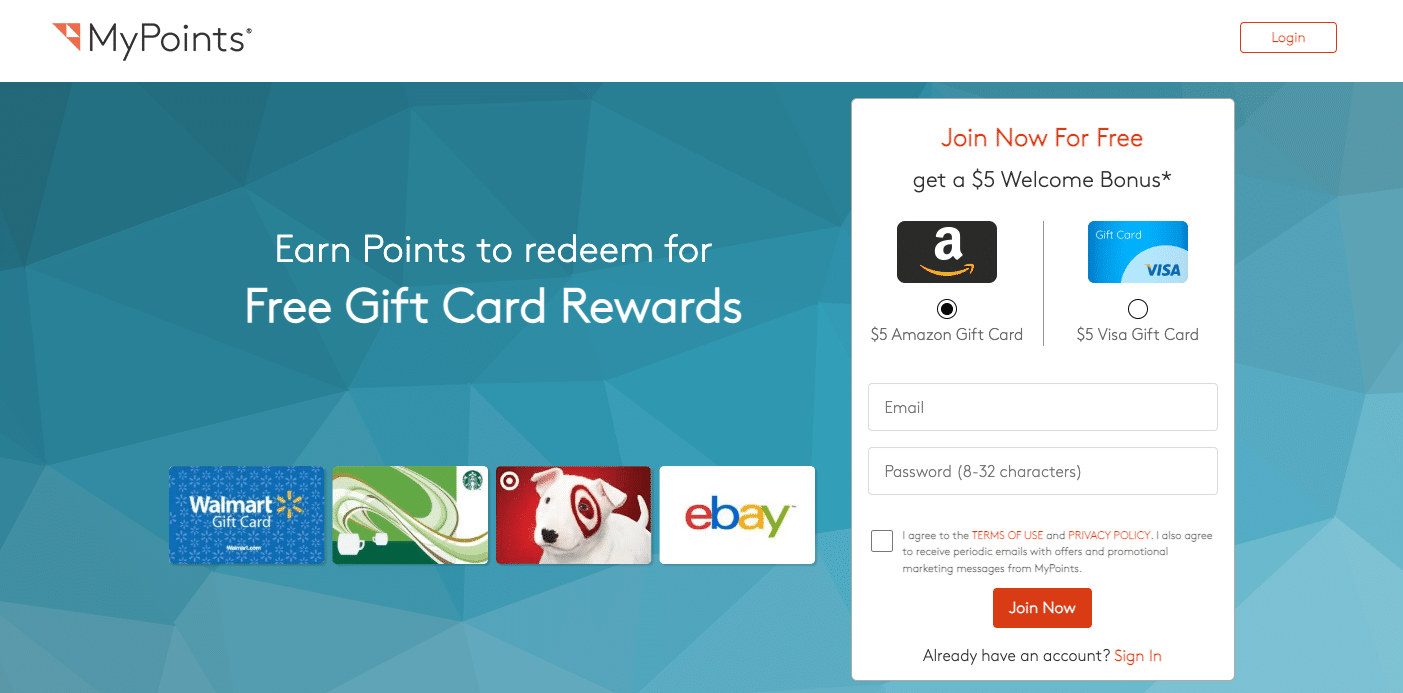 MyPoints
MyPoints offers various ways for users to make extra money online, including completing paid surveys and a range of microtasks. Members can also earn rewards by shopping, booking travel, watching videos, and downloading coupons.
MyPoints members can redeem points for rewards once their balance reaches 1,500 points, with options including $25 PayPal gift cards and $10 gift cards for a range of stores and restaurants. MyPoints offers over 55 types of gift cards for users to choose from and is trusted by users around the world.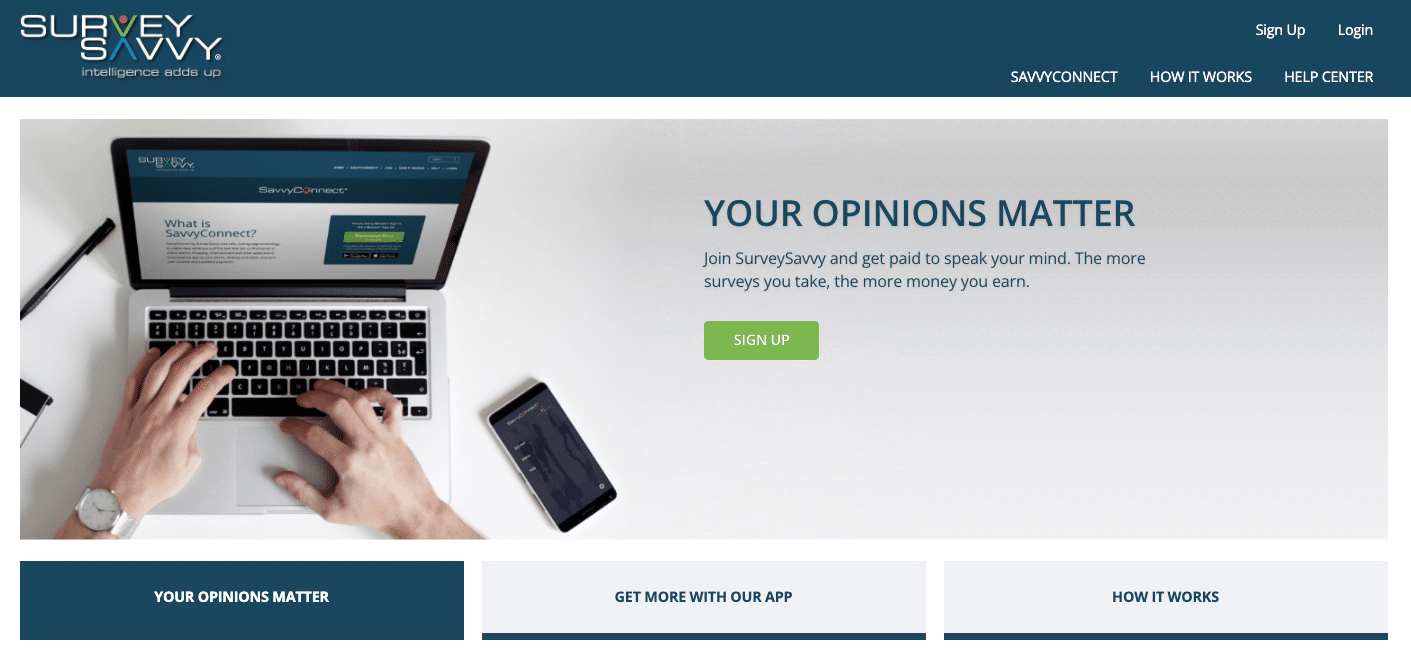 Survey Savvy
Survey Savvy offers members the opportunity to earn up to $20 for a single survey, with a minimum payout of just $1. Members can also earn money by downloading the SavvyConnect app, which provides access to special and faster payments. By connecting each device with the app, users can receive $5 per month, or $60 a year.
Users can also earn points for sharing their opinions, surfing the web, participating in behavioral research, referring friends, and keeping their profile up to date. Savvy allows users to request payment for points as low as $1 every day to keep them interested.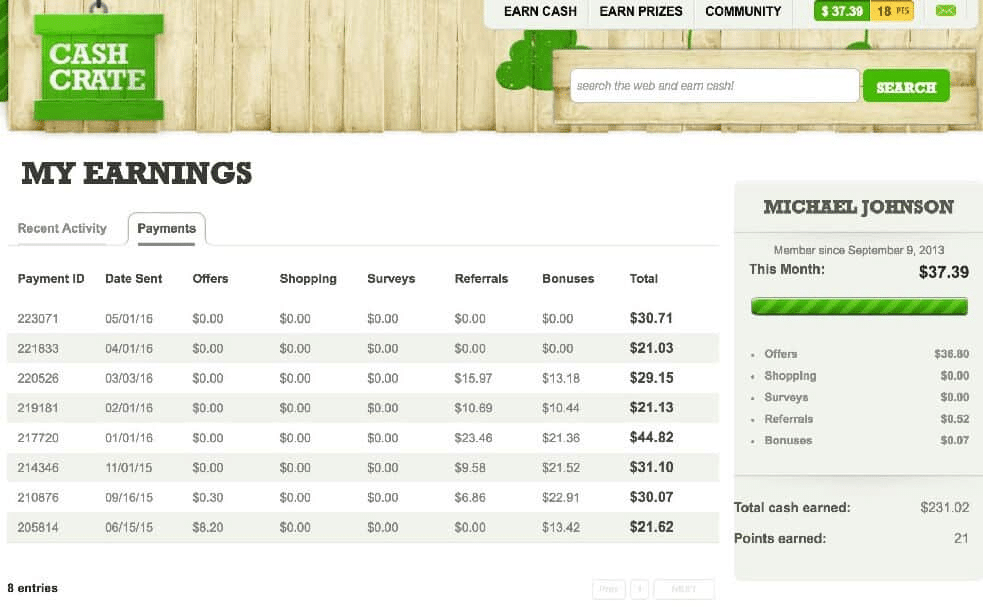 CashCrate
CashCrate offers multiple ways to earn money, including product testing, online shopping, and referrals, in addition to paid surveys. The platform allows users as young as 13 to join and earn pocket money, with the refer-a-friend program offering a 20% bonus on your friend's earnings and a 10% bonus on their referrals' earnings.
Once your balance reaches $20, CashCrate sends you a physical check, and sharing a picture of your reward on social media will earn even more points.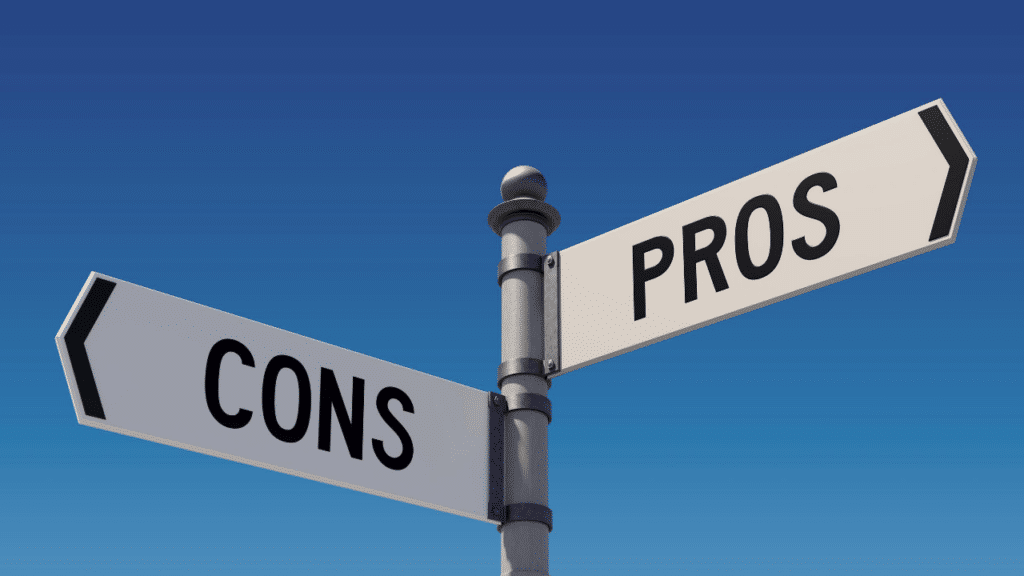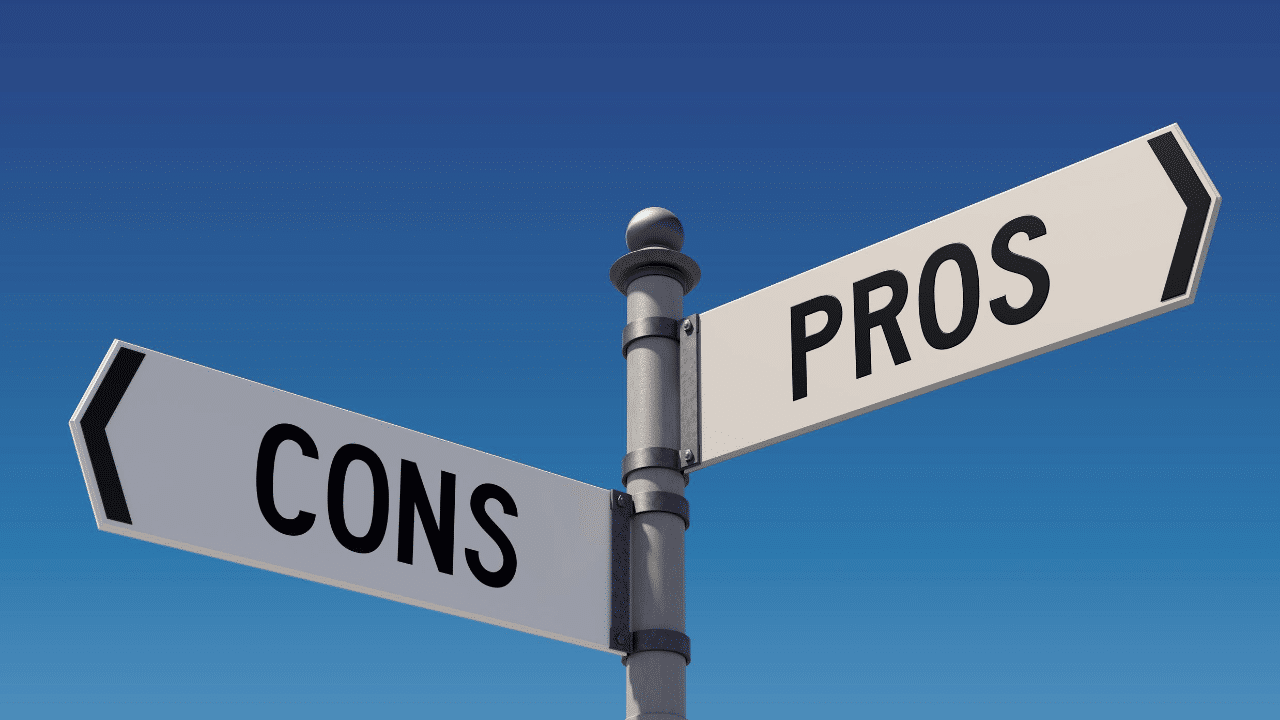 The pros and cons of InboxDollars
Just like most methods of making money, InboxDollars also has its own pros and cons. While InboxDollars is a trusted and reputable site, here's some of the things you should think about if you're deciding if it's right for you.
Pros
Offers a variety of ways to earn money including taking surveys, watching videos, playing games, and shopping online.
Has a low minimum payout threshold of $30.
Provides a $5 bonus for signing up.
Offers cash back and coupons for online shopping.
Has a mobile app for earning on-the-go.
Cons
Some users have reported issues with account deactivation and delayed payments.
Some surveys may disqualify users after they have already spent time answering questions.
The payout for some activities, such as watching videos, is quite low.
The site only offers rewards in the form of cash or gift cards, limiting the redemption options for users.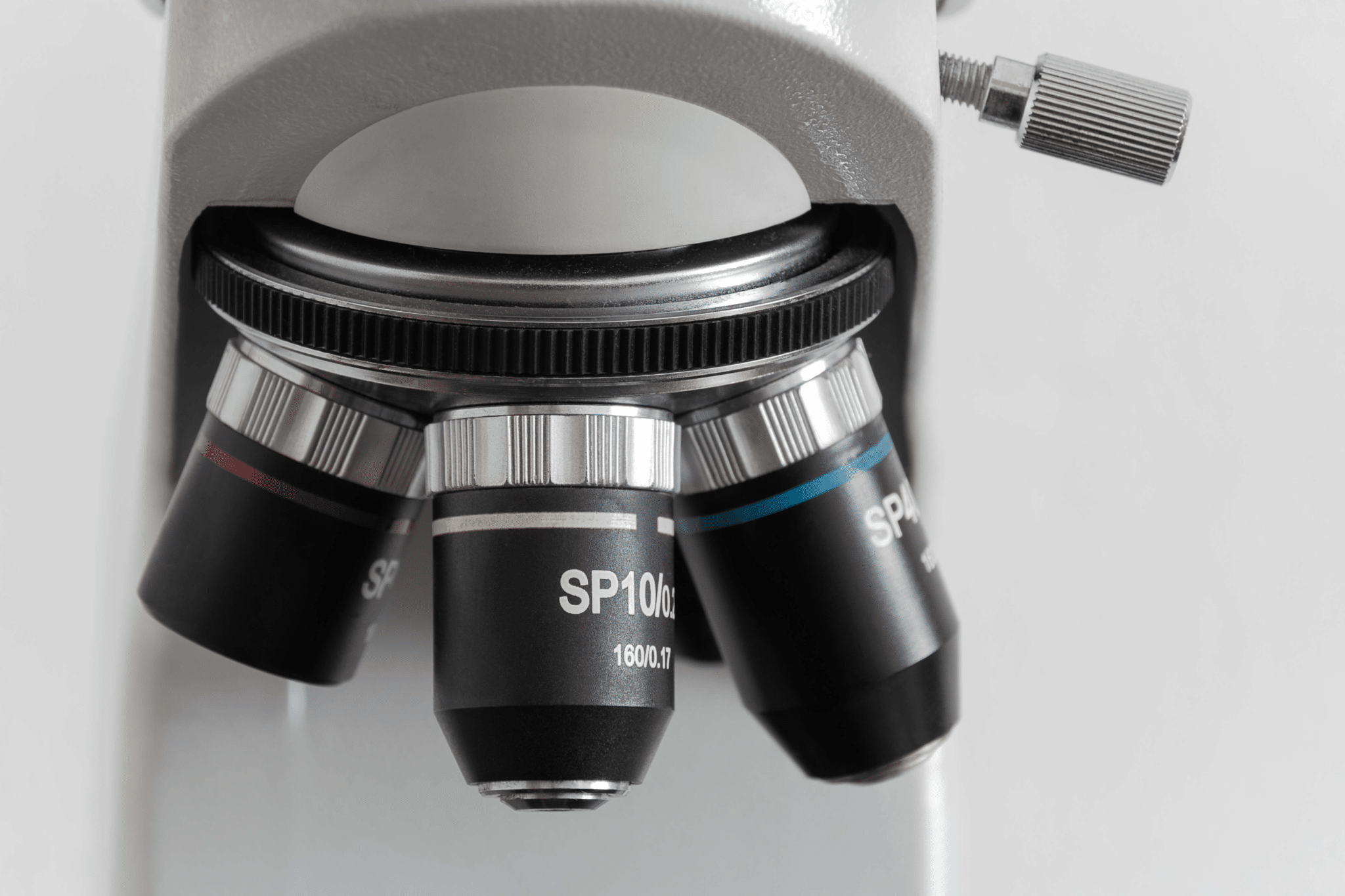 Conclusion
Now that we've put InboxDollars under the microscope, let's take a quick look back at what we've learned.
Millions of people, all around the world, have spare time on their hands and want to develop a side gig to make a little extra cash, or get some cool rewards. For many of those people – and for whatever personal reasons – survey sites are an easy way to convert their free time into a nice little side hustle.
The problem is, there are many scam sites out there claiming to be what they're not and waiting to steal either your money, or your personal information.
If you find a survey site either promising you a life of luxury or asking you to pay a fee to sign up to their site, run away.
Use review sites like TrustPilot, and other review platforms to check if the site is legitimate before signing up.
If you've found a legit survey site like InboxDollars, Monetha, or SurveyJunkie you can start earning money as soon as you sign-up. In fact, you can even earn money and free rewards just for signing up.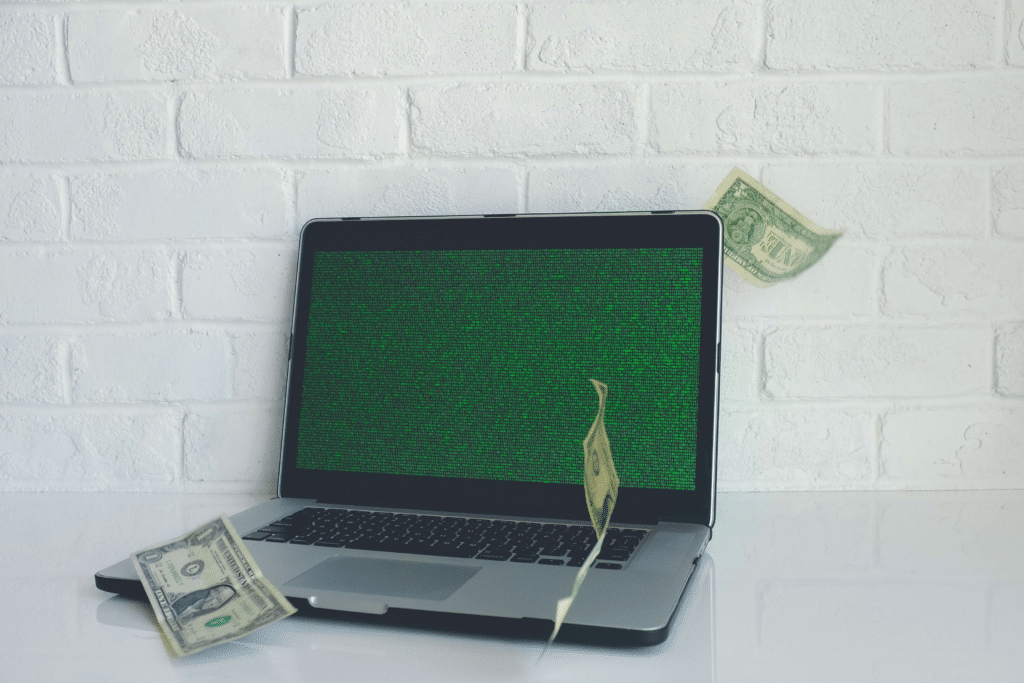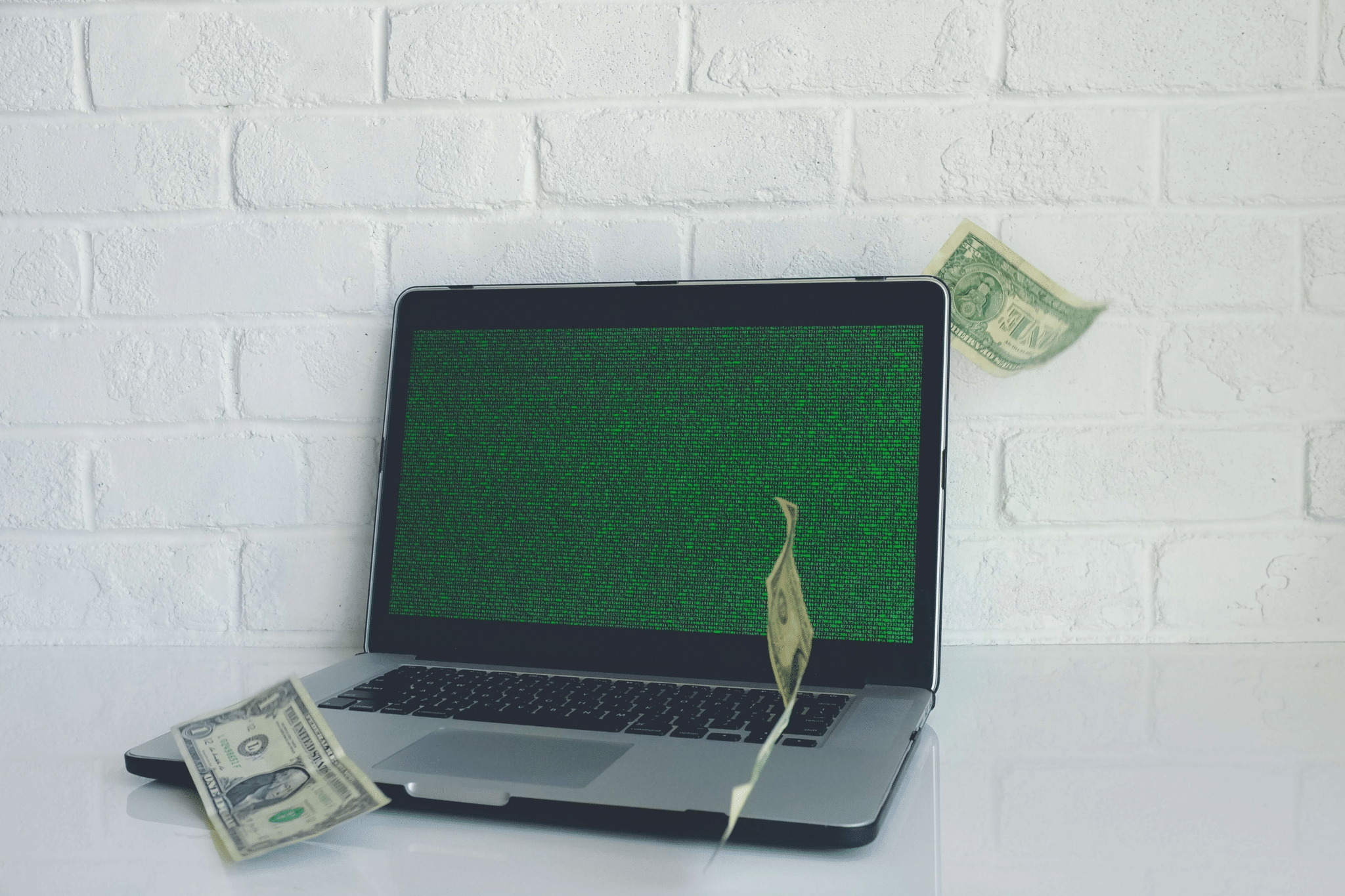 Start earning today
Survey sites don't just engage in surveys, members can earn convertible points, cash, and rewards for a wide range of activities. Some of the tasks besides surveys include polls, online shopping, searching websites, contests and competitions, reading emails, playing online games, watching online videos, downloading coupons, referrals, scanning receipts, and a whole range of activities.
InboxDollars makes it easy to sign-up and start earning in no time. But you have to remember, that survey sites are never going to replace a full-time gig and should be treated as a way of supplementing your income in your free time.
To get the most from survey sites you should sign up for several sites and check your inbox regularly so as not to miss out on any earning opportunities. And while you'll never get rich with survey sites, from time to time you'll be able to treat yourself to something nice instead of wasting hours trawling through non-paying social media sites.