An introduction to the best paid survey sites and how to make money from them
Online survey sites can be an excellent source of extra income for people who have spare time and want to make some money. These sites provide a flexible way to earn money from anywhere with an internet connection, and they require no prior experience or special skills of any kind.
What's more, online survey sites can be particularly beneficial for people who want to work from home or are unable to work traditional jobs due to personal circumstances such as disability, caregiving responsibilities, lack of transportation, or a host of other reasons.
While survey sites are not a get-rich-quick scheme, they can provide a reliable source of supplemental income over time. Users can earn anywhere from a few cents to several dollars per survey, depending on the site, the length of the survey, and the target audience.
Take surveys for gift cards!
Share your valuable opinions and get any of 5,000 gift cards from top brands.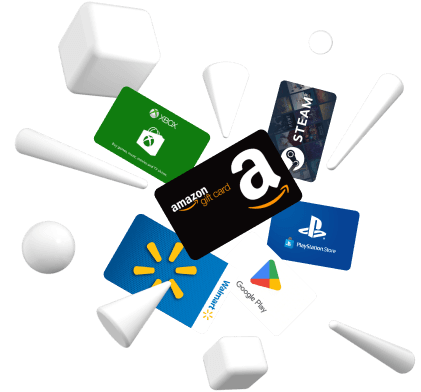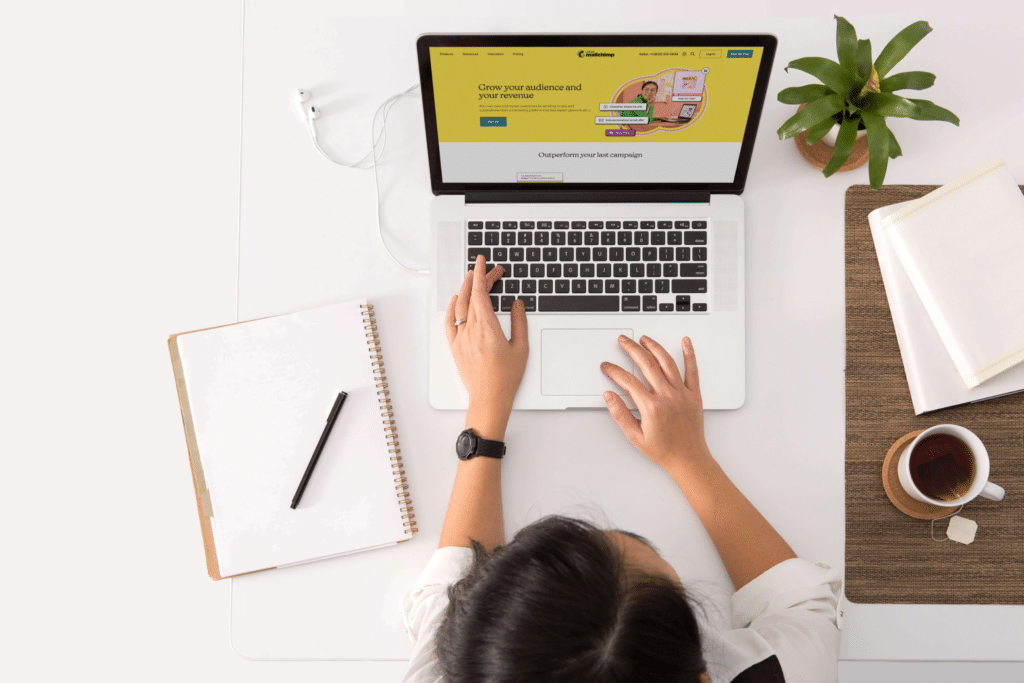 What are survey sites?
Paid survey sites are online platforms that pay people for sharing their opinions and completing surveys. These websites or downloadable apps work as a middleman between companies—usually marketing agencies—seeking consumer feedback and individuals looking to earn some extra cash or get some neat rewards. Companies use the collected data to improve products, services, or marketing strategies.
Here's a breakdown of how they work.
To start, you'll need to sign up on the site's dashboard or download a free app. Registration should be free; if it's not, you're probably on a scam site, and it's time to get out of there. The initial registration process will ask you to provide some basic information about yourself, like your age, gender, and location.
Once you've signed up, you'll be asked to complete your profile. Completing your profile helps the online survey site match you with surveys that fit your demographics, interests, location, and other criteria. The more accurate your profile is, the more likely it is that you'll receive survey invitations that match your interests.
Invitations to participate in surveys for money usually arrive by email, SMS, or directly into the site's dashboard or app and your personal account.
Once you accept a survey invitation, you'll answer a series of questions about various topics, such as your preferences, experiences, or opinions. Surveys can vary in length and complexity, and they can take anywhere from a few minutes to an hour to complete.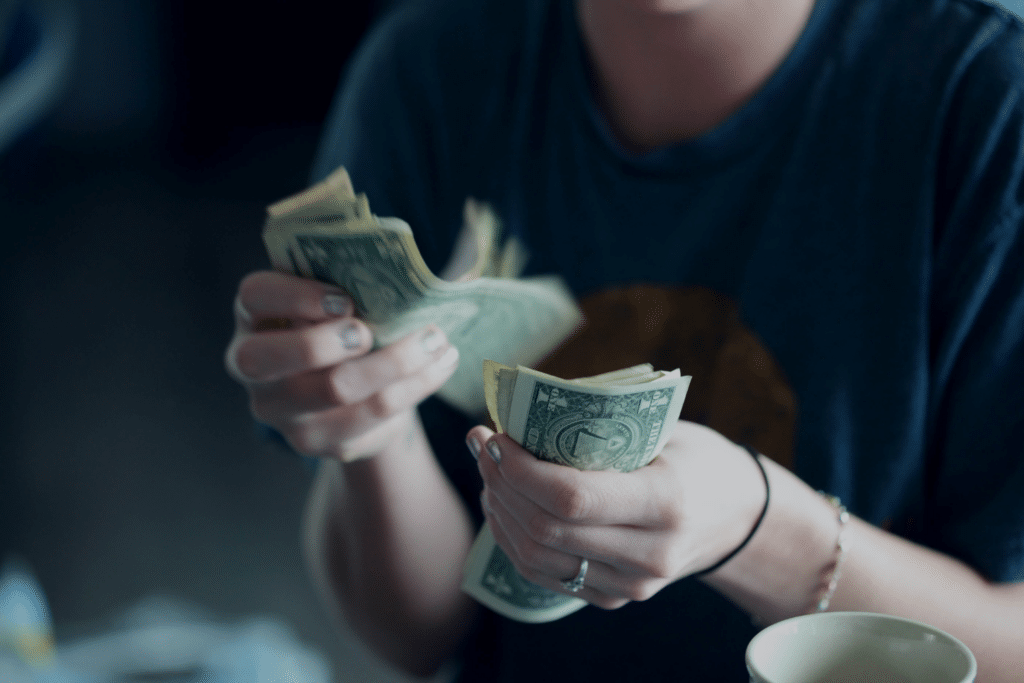 Once you've completed a survey, you'll be rewarded with points, cash, or gift cards, depending on the site's unique payment system. For example, Monetha—the online shopping rewards platform and survey site—rewards its members with points that can be exchanged for gift cards from the world's top brands, or they can be used to invest in cryptocurrencies, or even to donate to charities (read about it here). The amount you earn will depend on the length and complexity of the survey taken.
All survey sites payment regulations are different. This simply means that members must first reach a designated threshold before redeeming their earnings in cash (usually via PayPal), gift cards, or a range of other rewards.
While survey sites are a great way of making extra cash or earning super rewards in your spare time, they probably shouldn't be considered a primary source of income.
And remember, despite the number of great, legitimate survey sites out there, there are also a lot of scammers waiting to steal your information and more. Always do your research before joining any paid survey site to ensure that it's legitimate and safe to use.
What if you could shop as usual or take surveys and get free Amazon gift cards as a bonus? Say no more!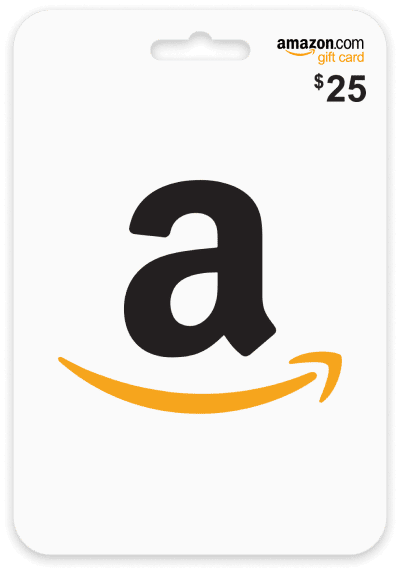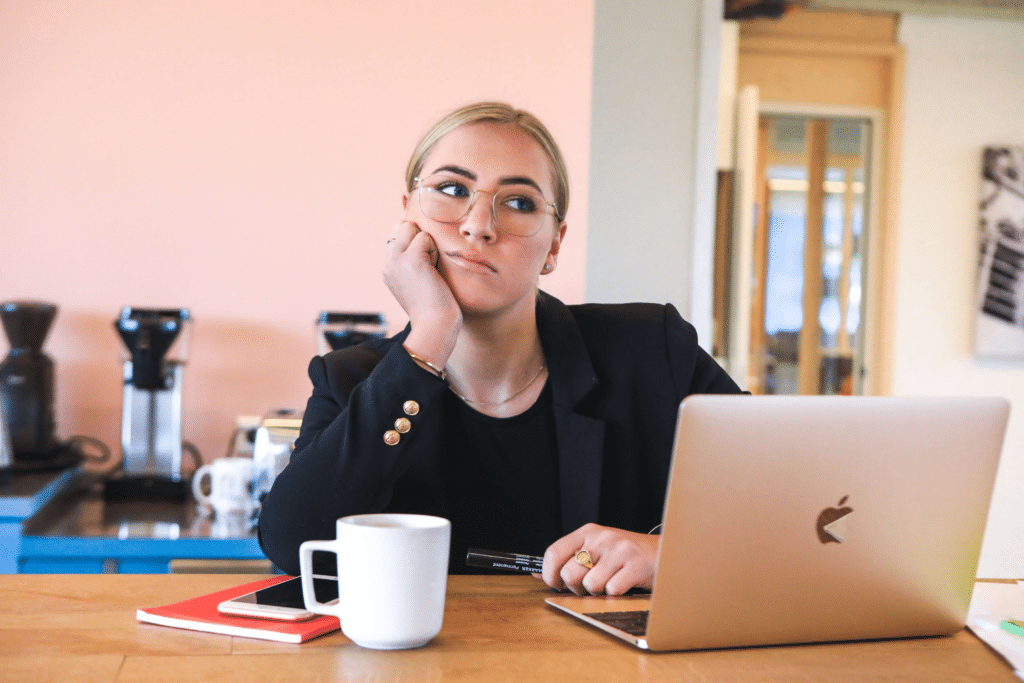 Do survey sites really pay?
Legitimate survey sites do pay. And while you'll probably never become a millionaire from your earnings, you can make some extra cash and earn some cool rewards in your spare time.
In fact, there are some really great survey sites that you can trust 100 percent. Sites like Swagbucks, Survey Junkie, Monetha, Freecash, and Branded Surveys have long been rewarding their members for taking surveys, reviewing products, offering opinions, and a whole range of other daily tasks.
On the other side of the coin, there are also a lot of scam sites out there vying to steal your information, your data, and a lot more. One sure-fire way of identifying a scam site is if they ask for a membership fee to put you in contact with companies that pay for online surveys. The legitimate sites never ask for payment.
There are other ways of identifying scam survey sites; let's take a look.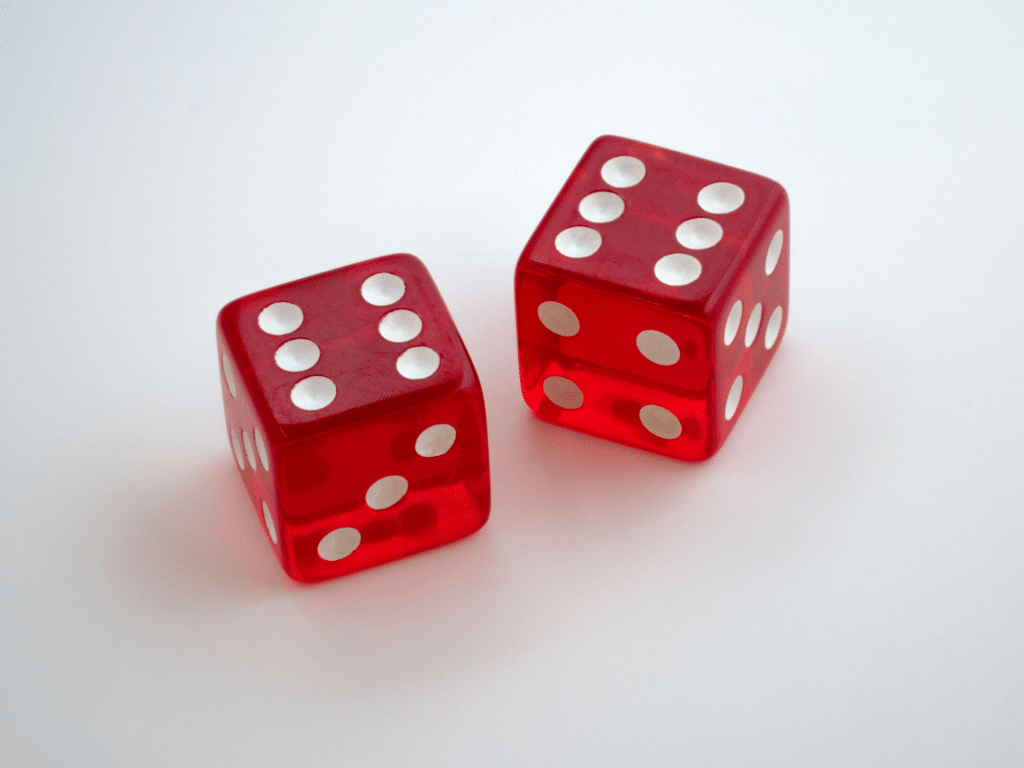 12 ways to identify scam survey sites
A few hours of work per week is what survey scams will promise you. They'll even claim that, for a small fee, they'll provide you with a list of "hidden sites" where you can earn untaxed cash beyond your wildest imagination. They'll tempt you with vacations in exotic places, new cars, the latest iPhone, or a life free of financial concerns.
But wait, hold on a second, unless you want your bank account drained or your identity hijacked.
Genuinely-paid survey sites will never ask for payments or request sensitive personal information. With your personal details in hand, scam survey site operators can apply for loans or credit cards under your name, making you responsible for debts that can reach tens of thousands of dollars.
Here's 12 ways of discovering if a survey site is a scam or not
Unrealistic earning claims
Asking you to pay a sign-up fee
No contact information provided
Bad reviews and feedback
Survey sites with no privacy policy
Sending unsolicited emails or spam
No proof of payment testimonials
Bad website address
New domain names
No 'about' page or company info
Emails come from a 'free' account
The information requested by survey sites is too personal
Take surveys for gift cards!
Share your valuable opinions and get any of 5,000 gift cards from top brands.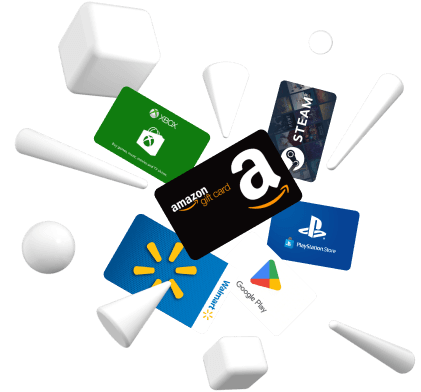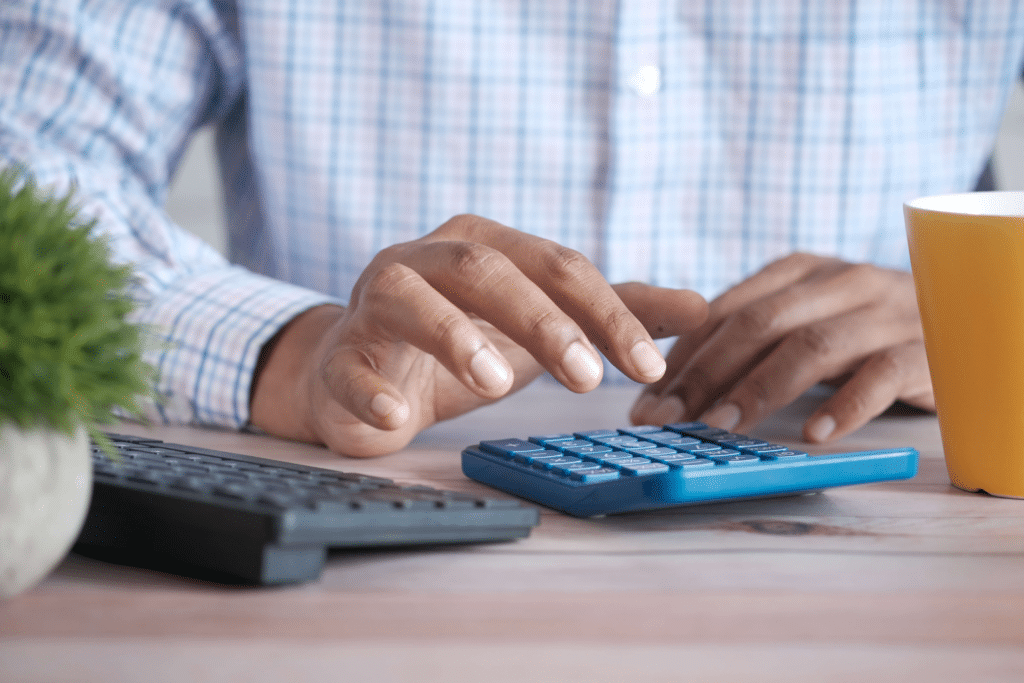 How much money can you make with survey sites?
This might not be the answer you were looking for, but the money of rewards you can earn from legit survey sites varies from company to company.
According to recent online research, the best paid survey sites pay anything between $0.25 and $10 per survey. However, that depends on the length of time it takes to answer the survey and the complexity of the questions.
And here's another thing. The more legitimate survey sites you join the more rewards you earn, but they're never going to let you retire in the lap of luxury.
Some legitimate sites, like Monetha, PrizeRebel, and Toluna, offer rewards in the form of gift cards from some of the world's top online retailers and service providers. Points earned for completing surveys, shopping online, and other daily tasks can be redeemed for gift cards from brands like HomeSense, ASOS, Argos, M&S, Amazon, Adidas, Xbox, TK Maxx, Playstation, Apple, Spotify, Nike, and hundreds of others.
If you're looking to earn as much as possible from paid online survey sites, you'll probably need to do your homework before signing up. Check their rates, their payment thresholds, and how they make their payments—cash via PayPal, gift cards, or other rewards.
Take surveys for gift cards!
Share your valuable opinions and get any of 5,000 gift cards from top brands.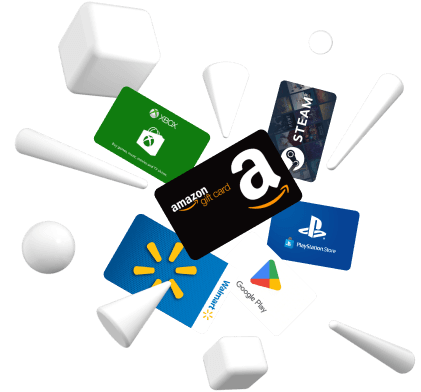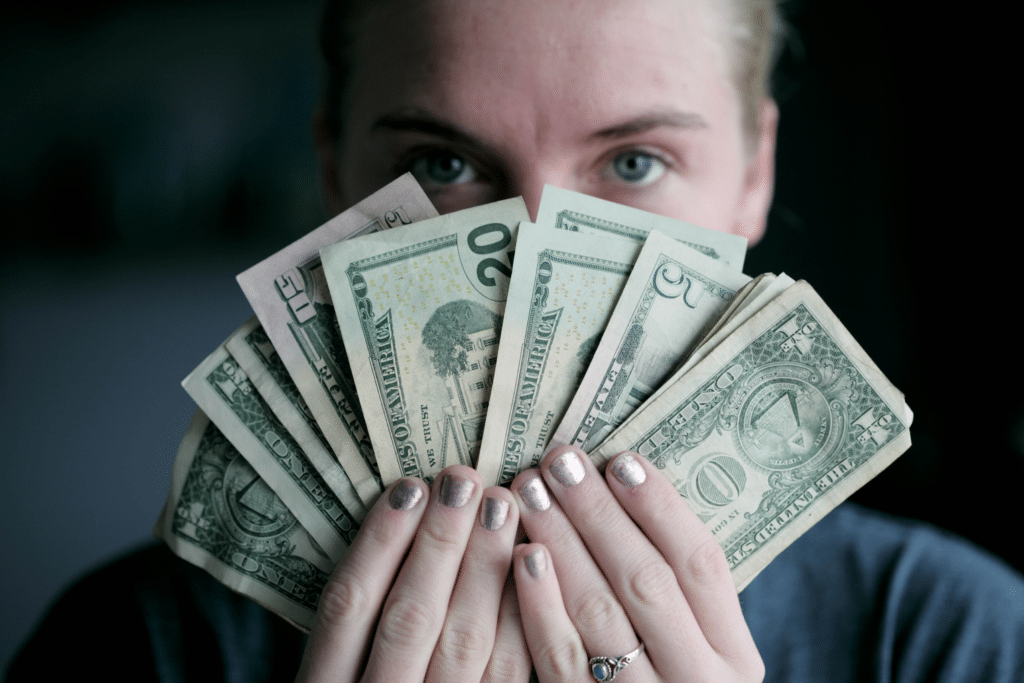 How to maximize your earnings with paid online surveys
Depending on how much time you put in, the types of survey sites you've signed up for, and other factors like payment thresholds, it's still realistic to imagine that by taking between 3 and 5 online surveys per day, you can earn between $20 and $30 per week without breaking your back.
However, there are a few additional tricks you can use to boost your earnings with legitimate survey sites.
Sign up to multiple sites
You won't earn much if you've just signed up for one site and are constantly waiting for the next survey opportunity to turn up in your inbox. That's why you need to sign up for as many legit sites as you think you can handle.
Sign up for additional tasks
Some of the best paid survey sites offer rewards for just taking paid online surveys. Members of sites like Monetha earn points for shopping online with the partner retailers. With over 1,200 partners, Monetha members can earn extra points for purchases they were going to make anyway. You can also earn points just for signing up and for a range of other daily tasks, including paid surveys.
Refer others
By simply referring others to a survey site, members can earn extra points once their family, friends, or colleagues sign up.
Daily and weekly goals
The top survey sites will offer more than just surveys to earn extra rewards. They also offer rewards for consistency, honesty, and adherence to time limitations; some even reward their members for hitting daily or weekly goals. That means you earn rewards for earning rewards. Nice!
Take advantage of the low-hanging fruit
Of course, you're going to be tempted by online surveys that look like they're paying more, but sometimes surveys that pay $0.50 are far easier to complete, are more fun, and take less time. Other people might skip these for a reason, but if they're skipping them, it means that you can have them all for yourself.
Chat your emails and dashboard often
Your survey site's dashboard is constantly being updated with new paid surveys and ways of earning points. Some sites will update every couple of minutes, while others might only refresh once or twice per day—that's why you must check in regularly to see what you might be otherwise missing.
Don't forget, market research companies will only have a certain budget for every paid survey they conduct, so once an offer is gone, it's probably gone forever.
25 top survey sites that actually pay
There are hundreds of online paid survey sites to choose from, but like all things in life, some are better than others.
That's why we've chosen the sites that regularly top the rankings across multiple review sites, financial advisors, and lifestyle experts. While the sites may change their policies from time to time, these are top sites on our list at present.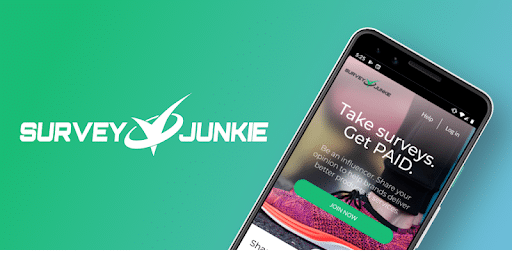 Survey Junkie
Survey Junkie is a popular choice for earning money through paid surveys and has already racked up over 10 million members.
The online paid surveys vary in length and cover a wide range of topics, allowing your opinions to help shape and enhance retail products and brands. Reputable survey platforms like Survey Junkie are enjoyable to use and provide decent payouts.
Online surveys that take longer typically pay more than shorter ones. Additionally, you can accumulate points by completing profile surveys and inviting friends to join.
With Survey Junkie, you can redeem your rewards once your balance reaches a minimum of 1,000 points, which is equivalent to about $10 in rewards.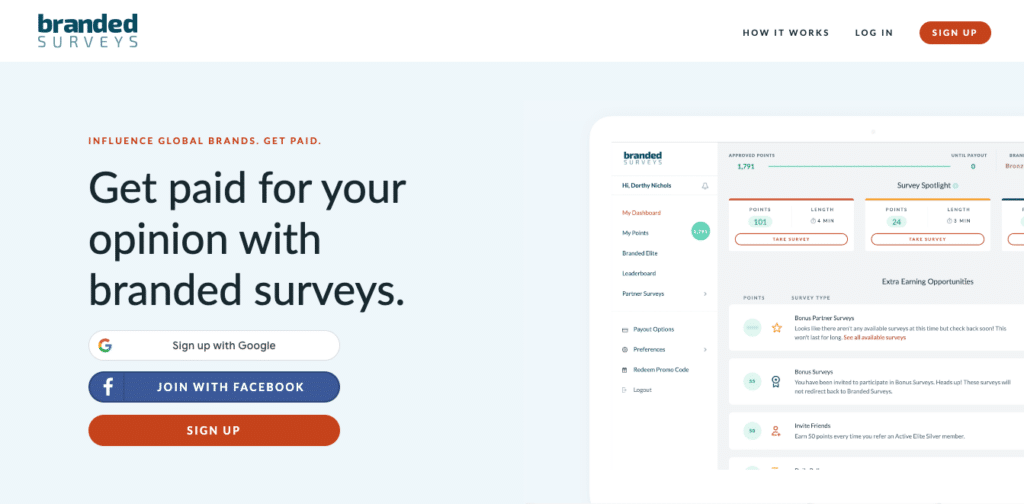 Branded Surveys
Branded Surveys is another trustworthy online paid survey site where members get paid for conducting online surveys on products and services. One of the best parts is that you get 50 points just for signing up, along with another 50 points for taking your first survey.
Once users set up their account, they will be allocated their own personalized dashboard that will display surveys the users have qualified for. The dashboard will also display the points balance and teach you about other ways to maximize points. With every completed survey, the user's status increases, qualifying them for additional perks.
Once the user has earned 500 points, they can cash out for the equivalent of $5 or carry on earning even more.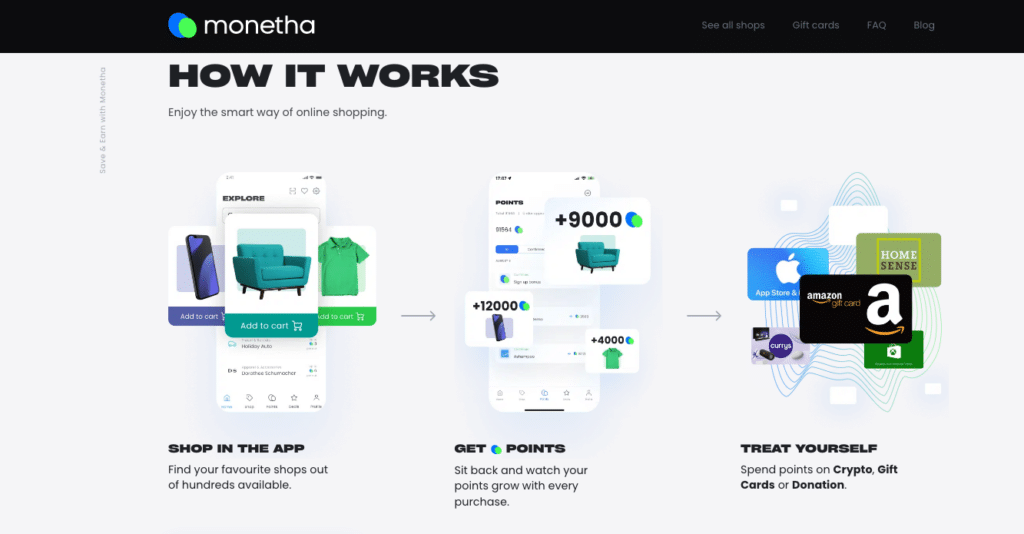 Monetha
Monetha is an online shopping rewards app where you can also complete surveys for gift cards, meaning you can earn great rewards for more than just taking paid surveys. This means that when you shop with any of the company's online partners—there are currently over 1,200—you'll earn points that can be exchanged for gift cards from a huge range of the world's top brands. Or, accumulated points can be used to invest in cryptocurrencies or make a donation to charity.
Monetha also offers a series of daily tasks, including online surveys, that help members earn even more points and even greater rewards. Plus, just for downloading the free Monetha app and signing up, new members qualify for an initial award of an additional 2000 points for free. And with additional daily tasks coming on stream regularly, there are even more ways than taking surveys for money to earn great rewards. Monetha, along with being flexible, is one of the best online survey sites.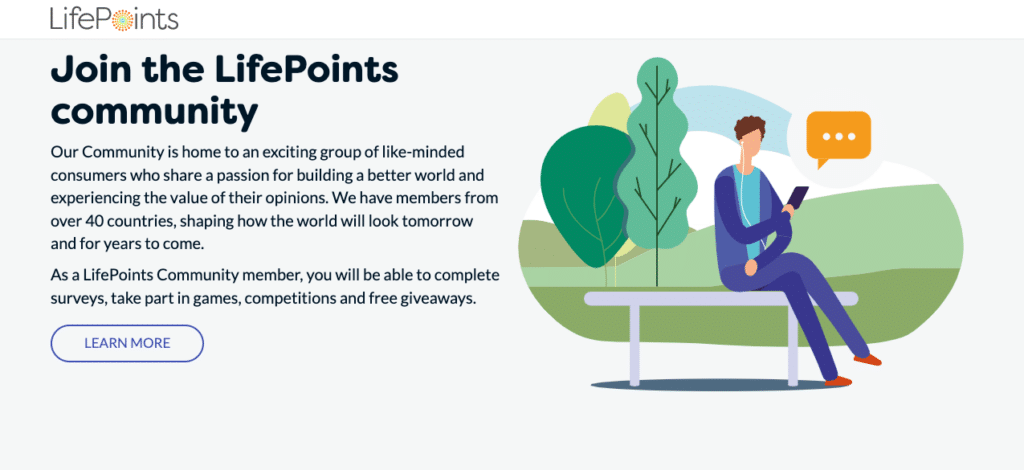 LifePoints
LifePoints conducts online surveys under a range of topics that include travel, sport, health, and lifestyle. Your personal information will determine your suitability to take surveys on the multiple topics covered by the site.
The company claims to have already paid out over $22 million in the last year alone to users for their assistance in developing future products and services that will shape the world around us. In return for answering surveys and sharing feedback on popular products and brands, users earn LifePoints that can be redeemed for e-gift cards, PayPal credit, and more.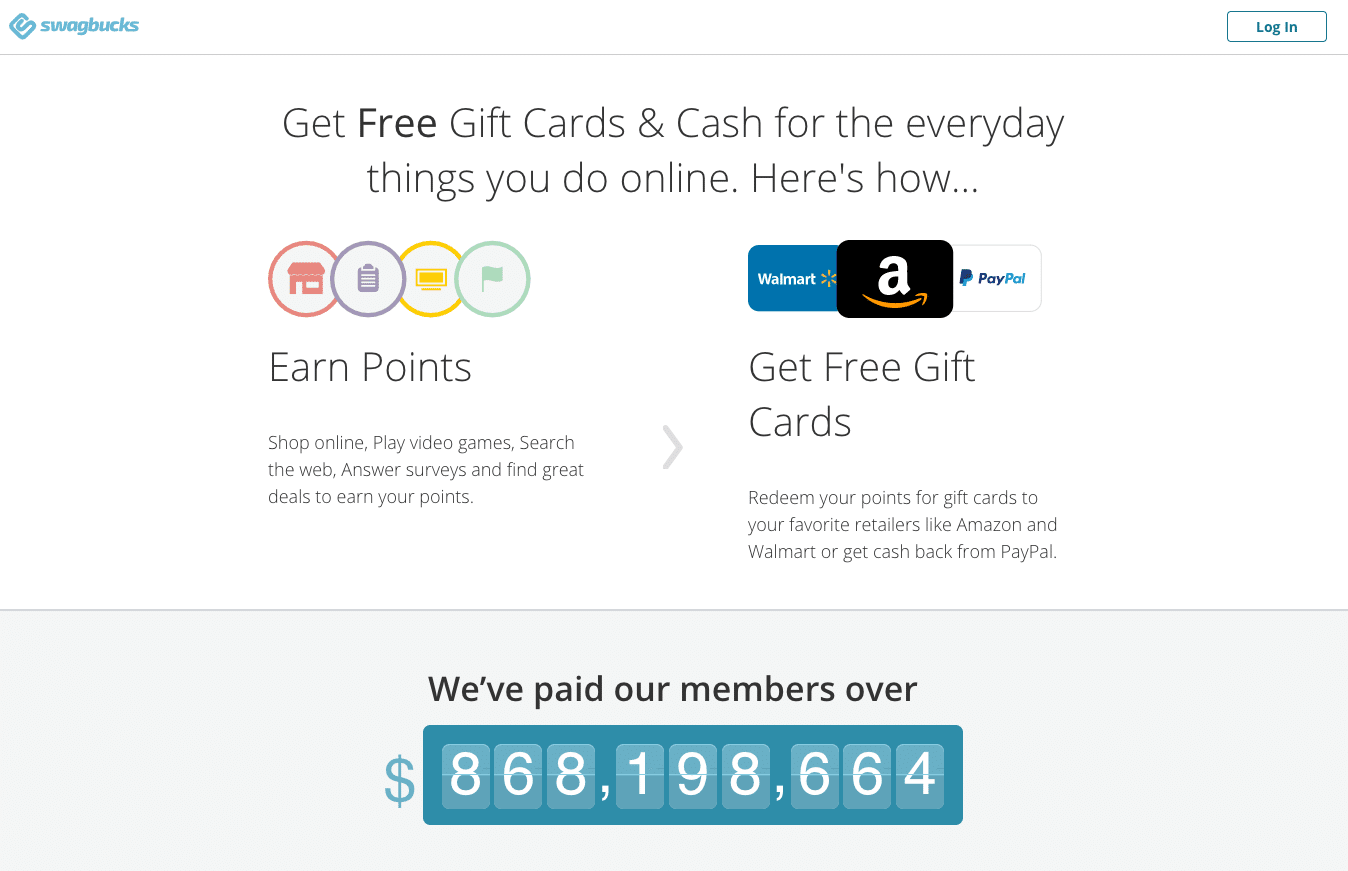 Swagbucks
Swagbucks is a top survey site known for its flexible earning options. Aside from taking market research surveys to earn money, you can also collect points through various fun activities, such as completing surveys, browsing the internet, playing games, and shopping.
A simple way to earn points is by downloading their browser search bar. You'll gain points each time you use it to search the web.
Swagbucks is popular because of its low redemption requirements. For instance, you can get gift cards valued at just $1. Plus, they often offer gift card "sales," allowing you to redeem them for fewer points. Popular gift card options include Visa, iTunes, and Walmart.
You can start cashing out for just $25. To maximize your earnings, don't forget to add the Swagbucks browser extension. So far, Swagbucks has paid out over $577 million in rewards.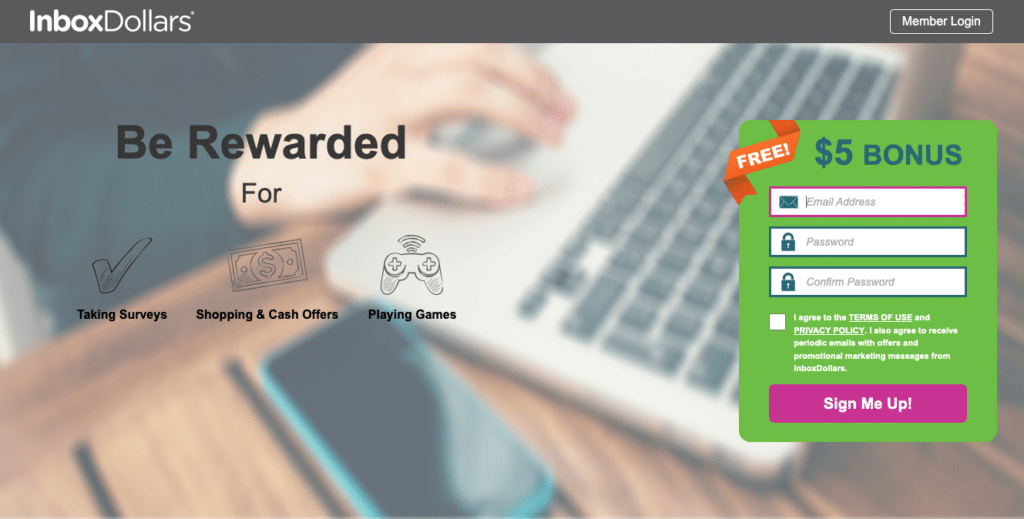 InboxDollars
InboxDollars ranks highly in the world of popular paid survey sites because it offers multiple ways of earning rewards. With InboxDollars, members can earn for taking surveys, downloading coupons, shopping online, playing games, and searching the web.
Selected participants will receive an email with money-making opportunities, some of which might even include product testing. When you receive a product to test, you will have to share a review to receive payment.
The company has awarded over $60 million in rewards – made up of cash and gift cards – in recent years. Sadly, one of the less appealing qualities of InboxDollars is that the minimum rewards threshold is quite high at $30.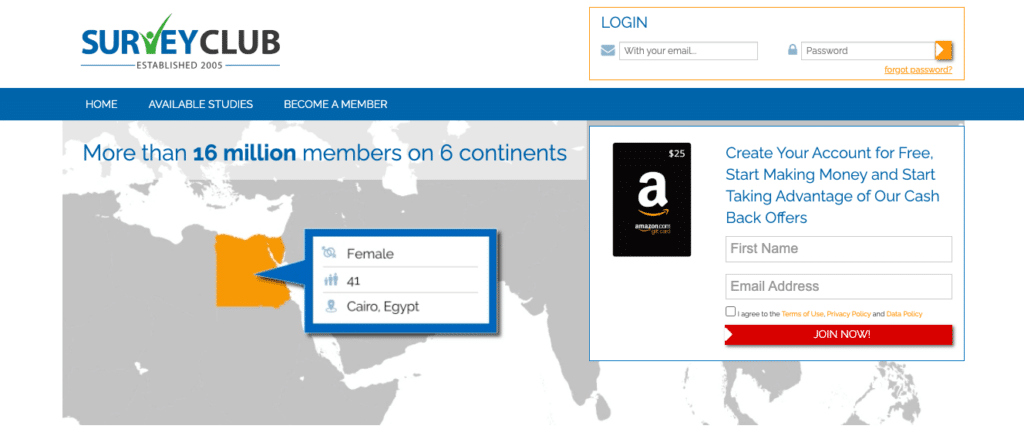 SurveyClub
SurveyClub's versatility is what makes it popular with its fans. Despite being limited to over-16s in the US, Canada, UK, and Australia, the site offers multiple ways to earn rewards in the form of Amazon gift cards. Members can earn by shopping online at participating stores, taking daily paid surveys, joining panels, participating in product testing, clinical testing, focus groups, tasting tests, posting on bulletin boards, and taking opinion surveys. Plus, new members earn a $5 cash bonus just for signing up and completing a 5-minute introductory survey.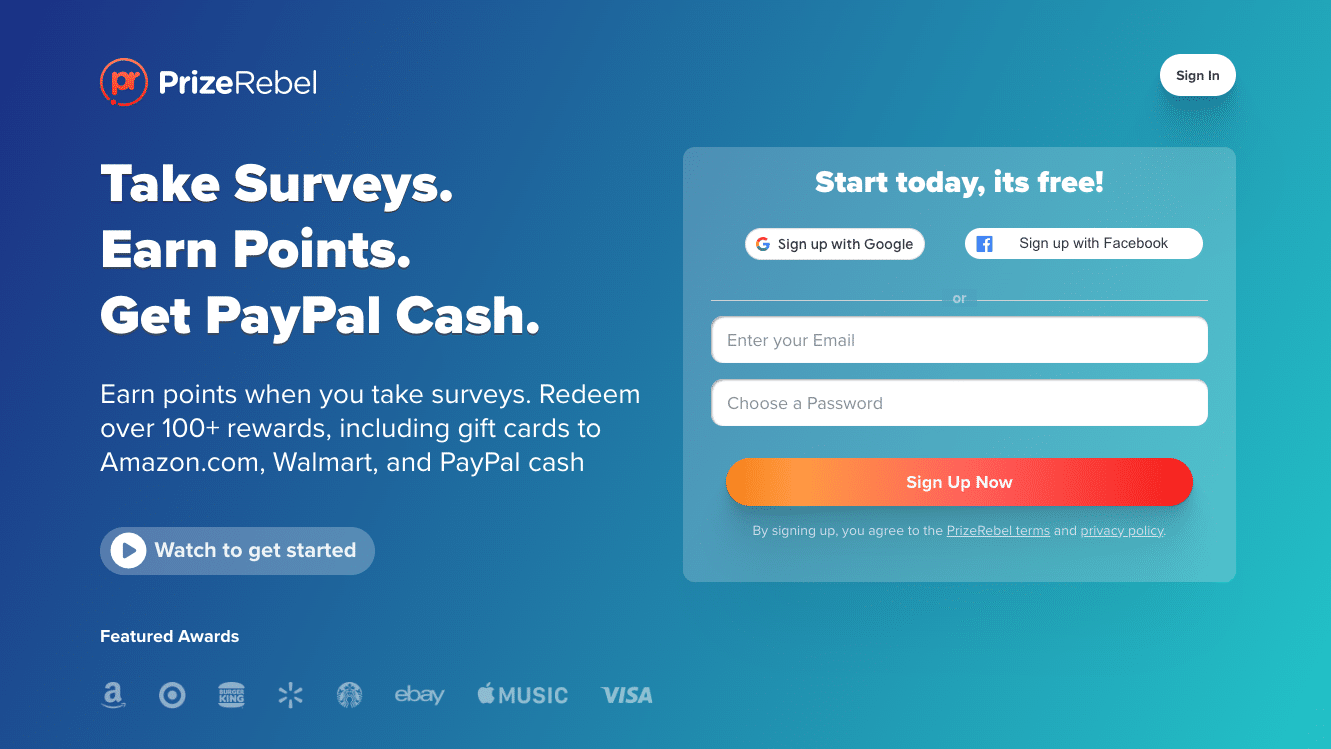 PrizeRebel
Another online paid survey site that offers variety and flexibility is PrizeRebel. PrizeRebel is a legit site that helps users get paid to complete a huge variety of online activities that include taking surveys, watching videos, and a whole lot more.
Users can also earn rewards by completing free and paid offers, performing microtasks, referring friends, using promotional codes, and completing a range of daily challenges. PrizeRebel points can be exchanged for gift cards, cash, or used to enter contests and raffles. Regular users can even choose to get paid weekly.
PrizeRebel users must be over 16 (with parental permission until the age of 18), and preferences are shown to people from the US, Canada, UK, and Australia. One of the downsides of PrizeRebel is that the site doesn't offer earning opportunities for shopping online.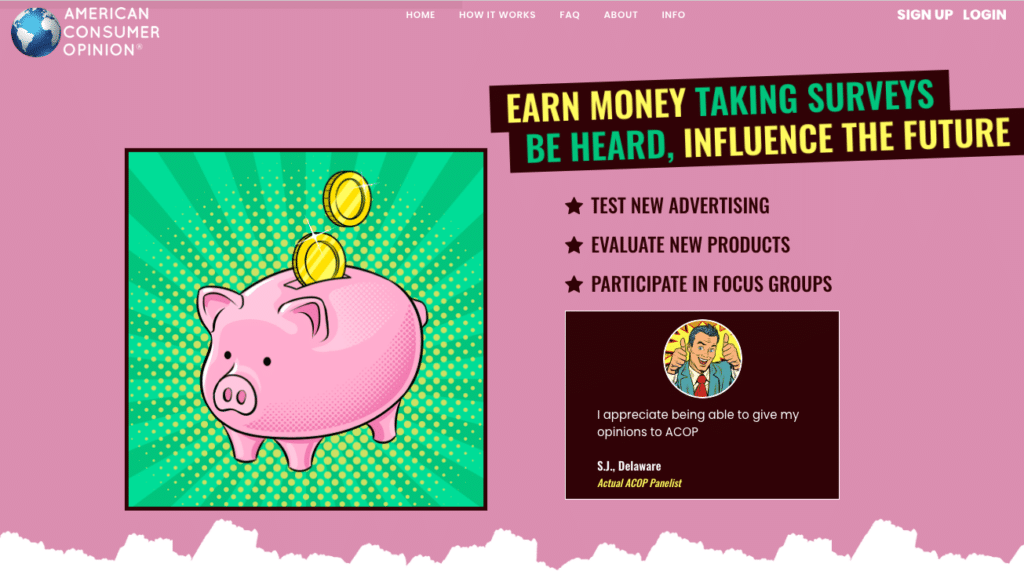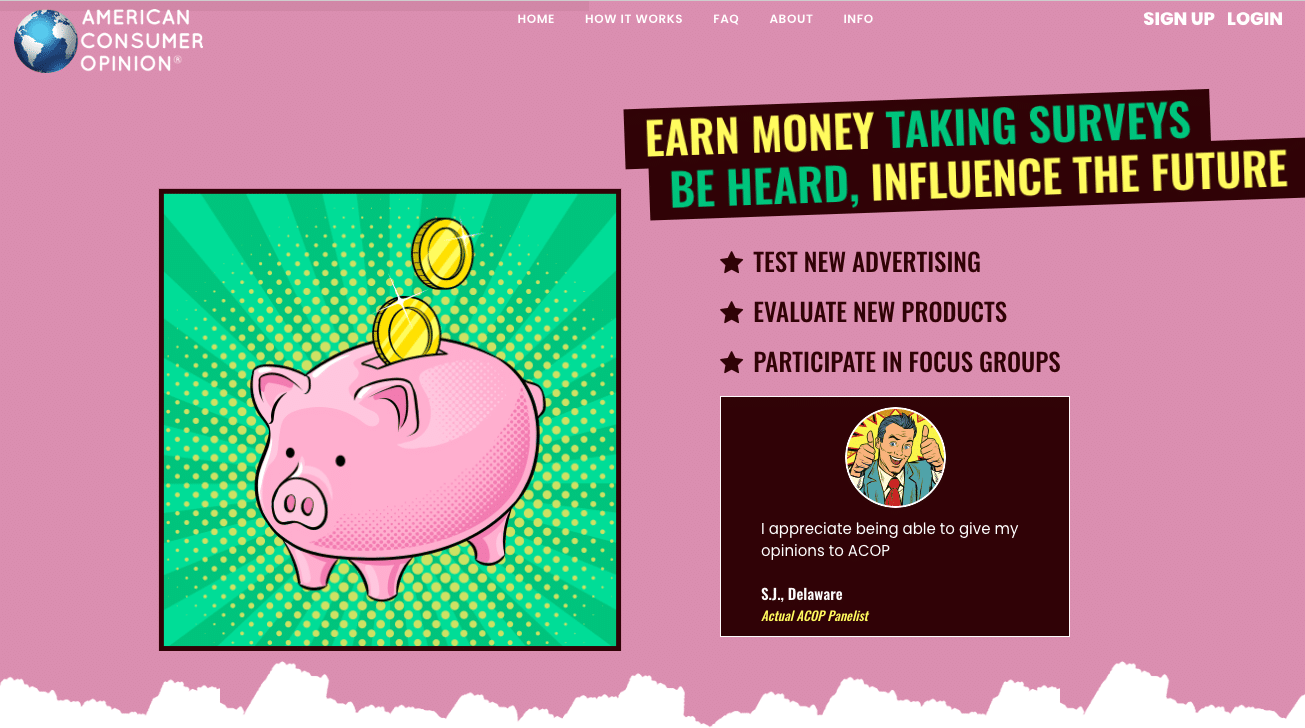 American Consumer Opinion
American Consumer Opinion (ACO) is a survey site with over 7 million members who have collectively earned more than $30 million.
Users can earn money and rewards on ACO by taking surveys and testing new products, although paid surveys are more common. There are two types of surveys available to users: screener surveys, which give you 5 to 50 points each, and full follow-up surveys that offer even more points.
Users can cash out once they reach 1,000 points for a $10 reward, paid in electronic gift cards. However, users only receive survey invitations a few times a year, making the site just one of many that reward hunters can choose to use to accumulate rewards and earnings.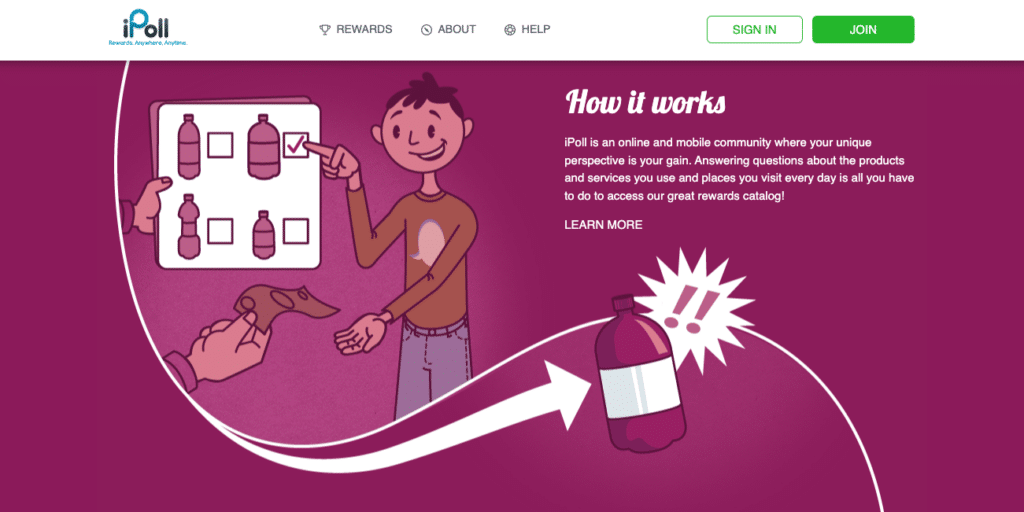 iPoll
If you're 17 and over and want to earn some nice rewards for taking surveys online, iPoll pays between $1 and $5 for each online survey completed. Members can also earn rewards for mystery shopping and product testing. Plus, as an extra bonus, members can earn even more by partaking in a range of small online tasks.
iPoll comes as a free downloadable app for both Apple and Android devices, meaning you can earn money no matter where you are—commuting to work or college, waiting for a bus, relaxing in the evening, or even on your lunch break.
One drawback with iPoll is that the cash-out threshold is rather high at $25, which is payable via PayPal cash or gift cards from Amazon and iTunes. Plus, for every survey you complete, you'll be entered into a quarterly prize draw for $10,000.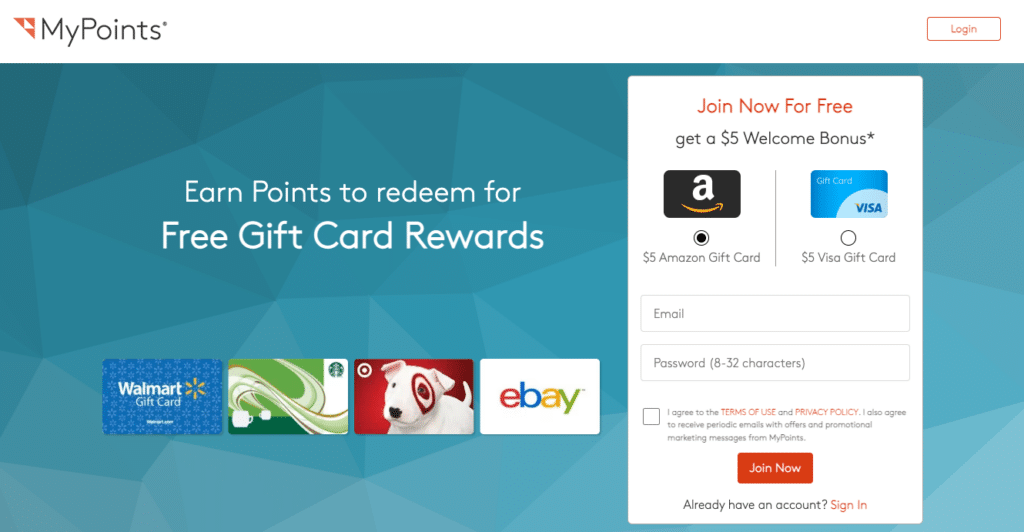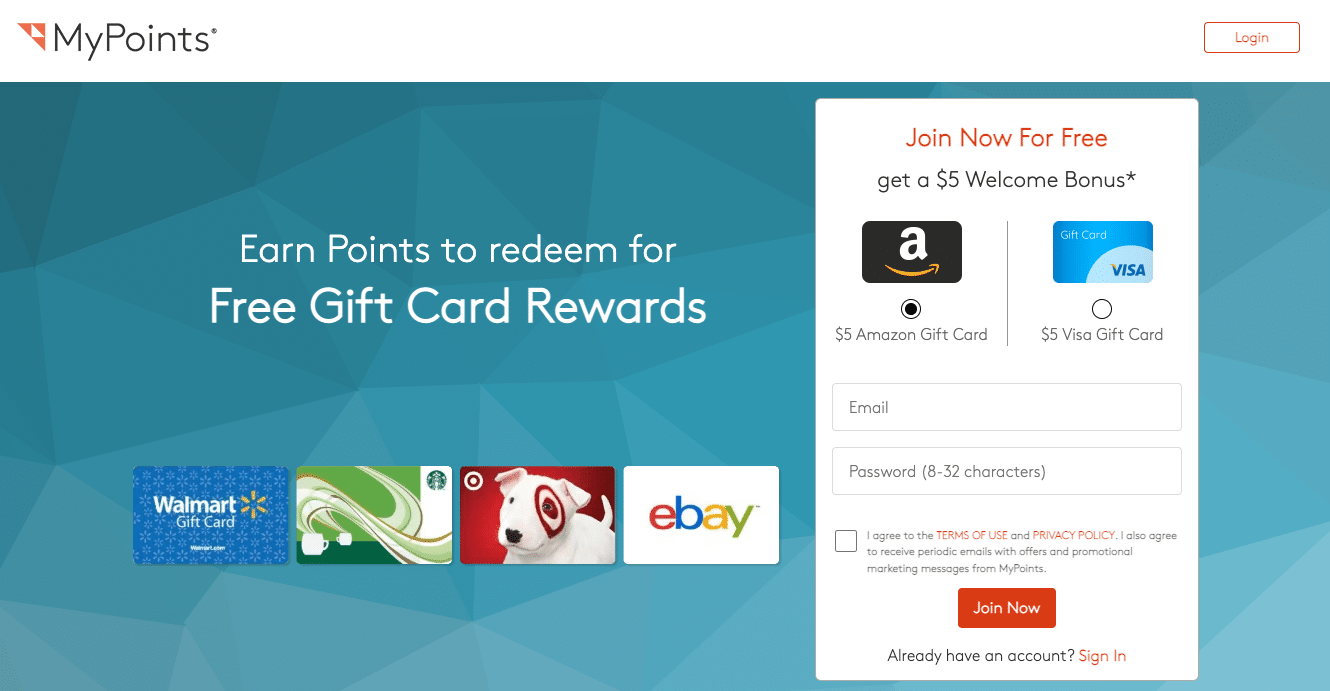 MyPoints
Whether you like paid surveys or completing other paid online tasks, MyPoints has a whole range of ways for you to make extra money online. The choice is yours. MyPoints members can also earn rewards by shopping online, booking travel reservations, watching videos, or downloading coupons.
Rewards options include $25 PayPal gift cards and $10 gift cards to enjoy all of your favorite stores and restaurants. Users can start redeeming points for cards once their balance reaches 1,500 points. At present, there are over 55 types of gift cards for users to choose from. MyPoints is a legitimate survey site that's been around since 1996 and is trusted by users everywhere.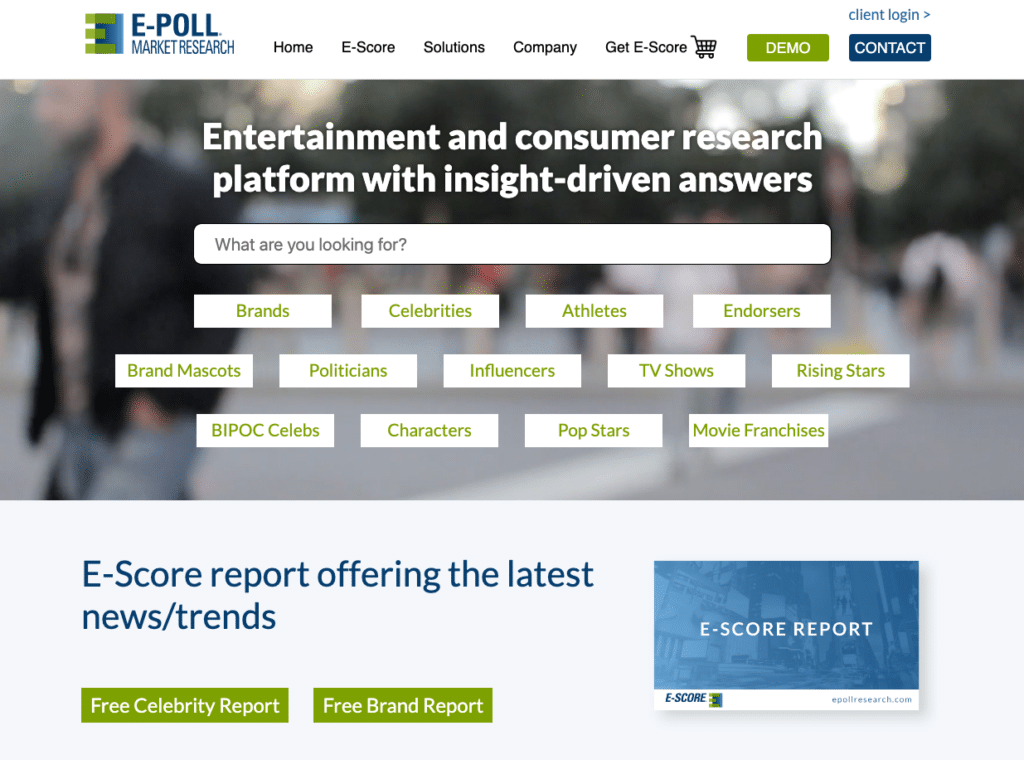 E-Poll
E-Poll is one of the easiest online survey sites to sign up for. Complete a short sign-up form, click an activation link in your email, and take the sign-up survey to earn your first 100 points. Depending on your personal interests and the information you provided, users will either receive several survey invitations per day or as few as one or two a month. However, if you're lucky enough to receive multiple invitations, you'll earn rewards in the form of gift cards or via PayPal cash options.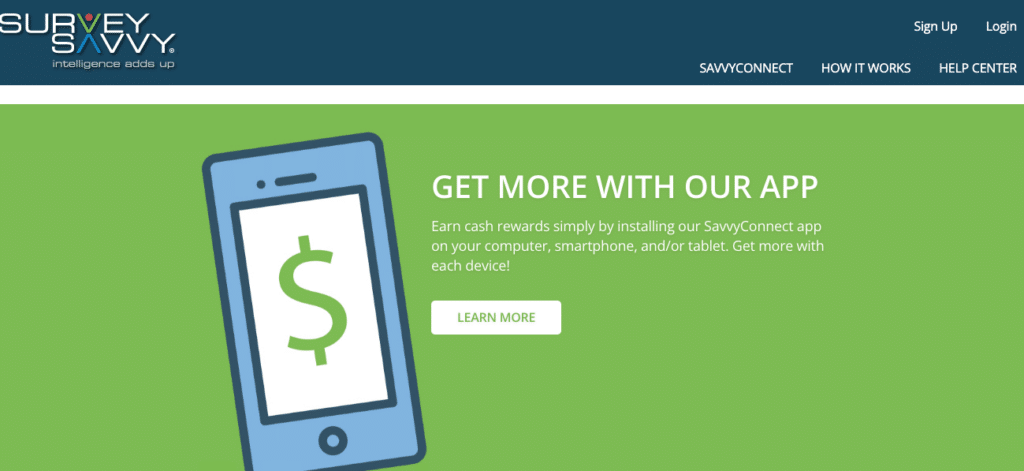 Survey Savvy
With a minimum survey payout of just $1, Savvy lets members earn up to $20 for single surveys. Plus, you can even earn money just for downloading the SavvyConnect app; the app also gives you access to special payments and quicker payments. For each device connected with the app, the user will receive $5 per month, or $60 a year.
Along with completing online surveys, users get paid to speak their mind with opinions, for surfing the web, behavioral research, referrals (you also get points from the friends that they refer), and simply keeping their profile up to date. And, to keep your interest, points as low as $1 can be requested for payment daily.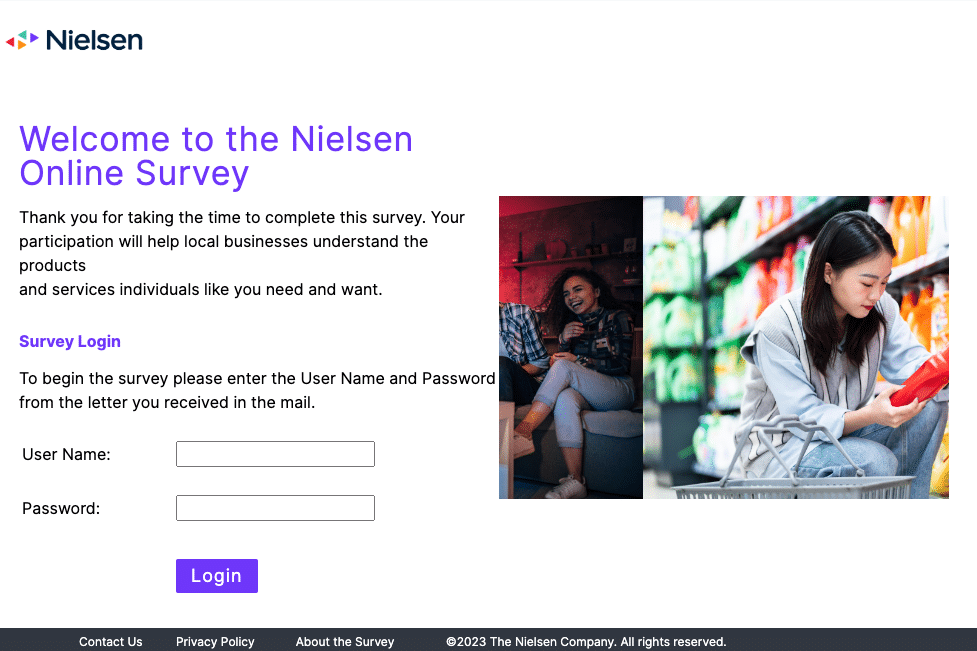 Nielsen
Nielsen comes with a marketing survey pedigree stretching back over 90 years. With Nielsen Mobile and Computer Panel, the company's digital tools have allowed it to enter the 21st century and retain its place at the top.
Like some other online survey sites, Nielsen pays you to use your phone. The company also offers rewards for partaking in special surveys, for which you'll earn bonus points, and pays families for watching TV in their homes.
The more devices you link to the Nielsen 'family, the more rewards you'll earn. Users can then use these points to enter big prize-money sweepstakes that pay $1,000 every week and another that pays $10,000 in monthly prizes. Every month, 400 lucky members win $10,000 from the prize fund. If you like a game of chance, you'll like Nielsen.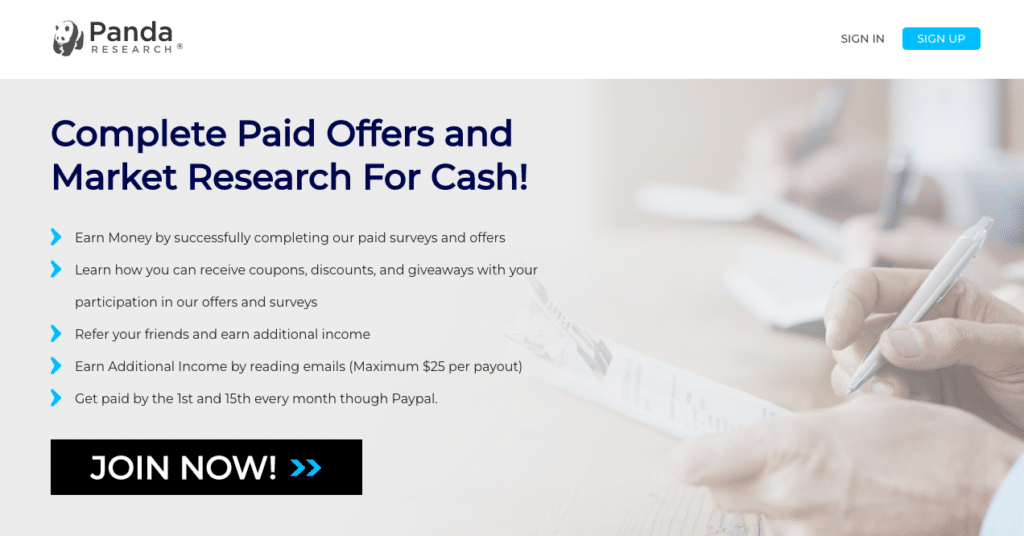 Panda Research
Panda Research pays its members for a host of activities that include taking surveys, reading emails, referring friends, and a host of other daily tasks. Users can earn up to $25 per month just for reading emails; however, the minimum monthly payout threshold is as high as $50. If you don't have the patience to wait until you've earned $50 before cashing out, you might want to look at some of the other paid online survey sites that have a lower payout threshold. Panda Research makes payments on the 1st or 15th of each month in the form of PayPal gift cards.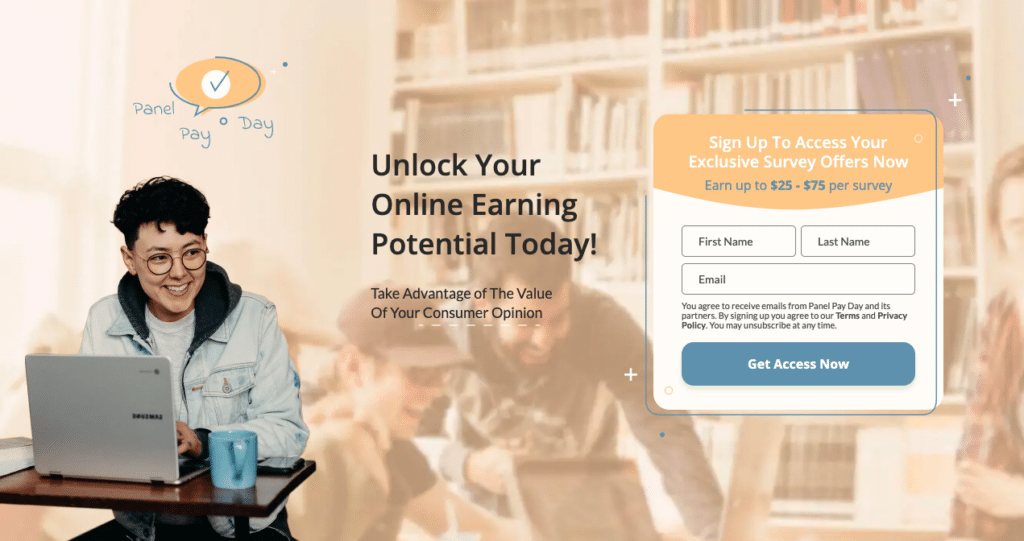 Panel PayDay
Panel PayDay, unlike many other online survey sites, offers a $25 bonus just for signing up, and you can earn as much as between $25 and $75 per survey. The minimum payout for taking surveys is $1, but you can earn as much as $150 by participating in focus groups.
There are a wide range of ways to make money with Panel PayDay, including paid online surveys, focus groups, discussion groups, and mystery shopping.
Payment methods vary for each survey; users might receive cash, points, or gift cards. Panel PayDay typically pays more than other online survey sites, but users can only expect up to four surveys every month. Joining Panel PayDay is free, and you can expect to receive your first survey within two weeks of signing up.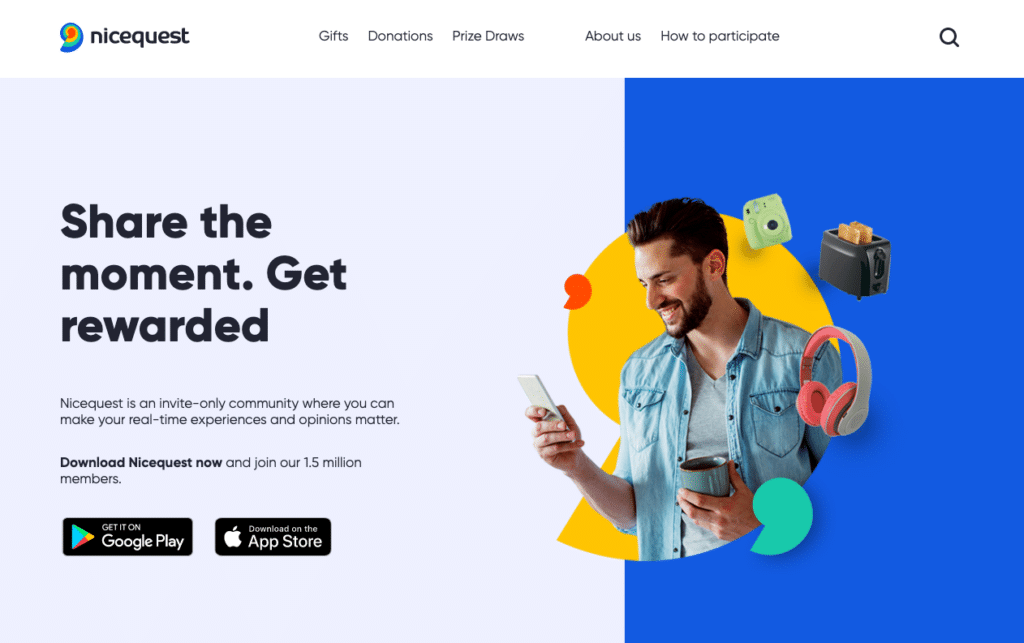 NiceQuest
If you're looking for paid survey opportunities, NiceQuest is an easy-to-use and easy-to-earn survey company that is both flexible and lucrative. As a free-to-join platform, NiceQuest offers gift cards for your favorite stores and restaurants in exchange for a little of your spare time.
When you use your rewards to purchase merchandise, NiceQuest will pay the shipping costs, and the company even allows users to redeem their points to donate to charity. Users can even use their points to enter prize draws where they can win iPhones, Fitbits, and other gadgets. Along with sending surveys directly to your email, you can also check for the latest surveys on the company's downloadable app.
One Opinion
The free-to-join OneOpinion survey site may not be the biggest survey site on the planet, but it offers great customer service and prompt payment. Members can earn points by taking paid online surveys and testing products. Plus, even if you don't qualify for a survey, you'll still get 50 reward points. Like on other sites, the payout for each survey depends on the survey's length and complexity.
Once members have accumulated 25,000 points, they can be redeemed for a $25 gift card. Payments are made immediately by means of e-gift cards and digital gift codes that can be used to shop at your favorite stores and restaurants.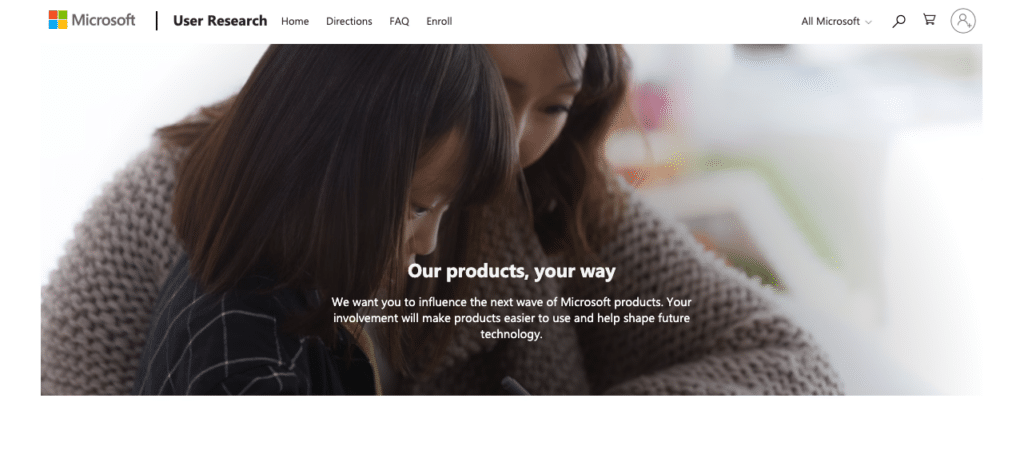 Microsoft Playtest
If you live in the US, close to Microsoft's Washington State headquarters, you can get paid to test new video game releases via the Microsoft Playtest online platform. They also offer testing sessions in other parts of the world, so check their website to see if they're looking for testers near you.
To get started, sign up online and wait for an invitation from Microsoft. Once you've been accepted, you can test games once every two months. Testing sessions usually last between 1 and 2 hours, for which you'll receive a Microsoft reward.
Microsoft is looking for gamers of all ages and backgrounds who play games on the Xbox, PC, or both platforms. And finally, children under 12 can also apply with their parents' permission.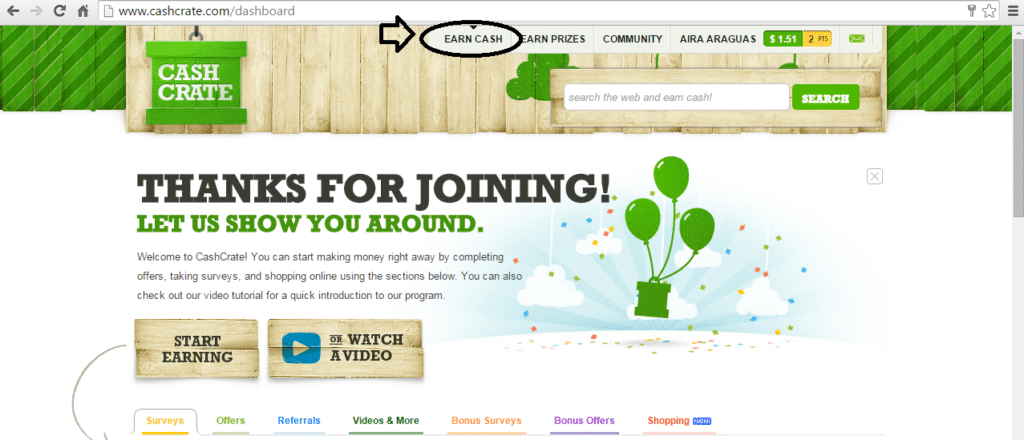 CashCrate
CashCrate is more than just a paid online survey site; the platform allows its users to make money through a variety of activities. Along with surveys, CashCrate members can sign up to test new products, shop online, and refer friends. What's more, it's possible to earn a decent amount of extra money with CashCrate.
And, unlike so many other survey sites, teens at least 13 years old can join up to make some pocket money. Plus, the refer-a-friend bonus is a great earning addition. When you refer a friend, you earn 20% of what your friend earns, plus 10% of what their friends earn.
When your balance reaches $20, CashCrate will send you a check. You can also earn extra points by sharing a picture of your check on social media.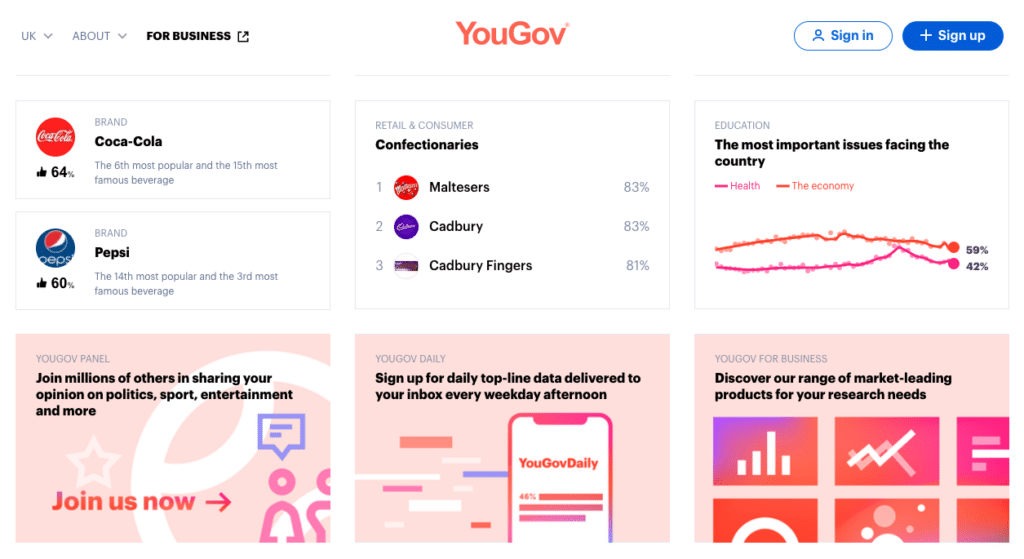 YouGov
The main purpose behind YouGov is to collect opinions on a wide range of topics from around the world. Surveys range across multiple subjects that include retail brands, political viewpoints, TV programs and entertainments, spending habits, technology, and lots more.
Despite being named YouGov, the online survey site is far from being a political site; however, there are political surveys on the site, but they only make up a small percentage of all content. The site is free to join—like all legitimate survey sites—and you can redeem your earned points for as little as $5. Points can be redeemed for valuable gift cards, and you'll receive a signup bonus of 2,000 to get you started. Users can earn up to 250 points for spending as little as 15 minutes taking surveys.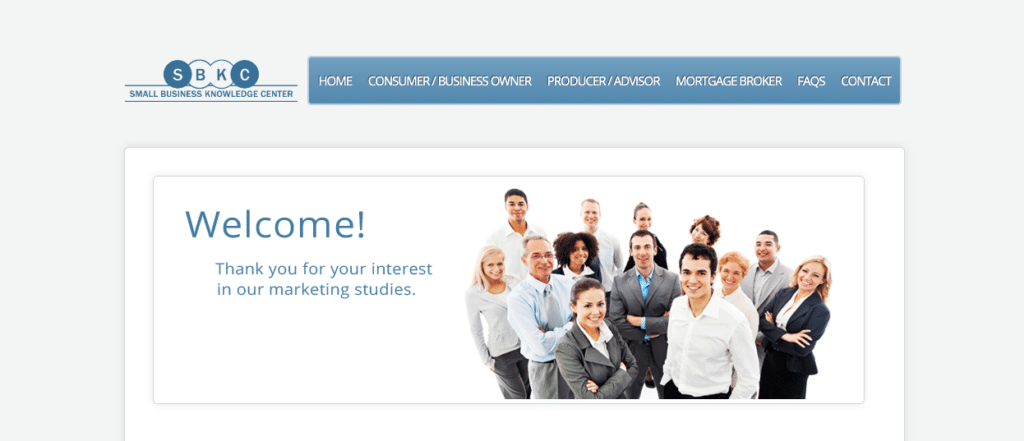 Small Business Knowledge Center
Everyone hates junk mail, but did you know that even junk mail can make money for you? Specifically suited for the self-employed and business owners, the Small Business Knowledge Center (SBKC) wants to pay you for your unsolicited mail and emails.
To earn rewards, spam recipients should send both their snail mail and emails to the SBKC. They will then receive points for their efforts, which can be redeemed for cash. While it doesn't pay a lot, users can earn $20 every 6–10 weeks with little or no effort. Although the SBKC is not entirely an online survey site, it's another easy way to make a little extra cash in the form of prepaid Visa gift cards.
As privacy is a major modern concern, SBKC deletes all personal information; physical mail is shredded and destroyed; plus, your email address and personal information will never be shared with any 3rd parties.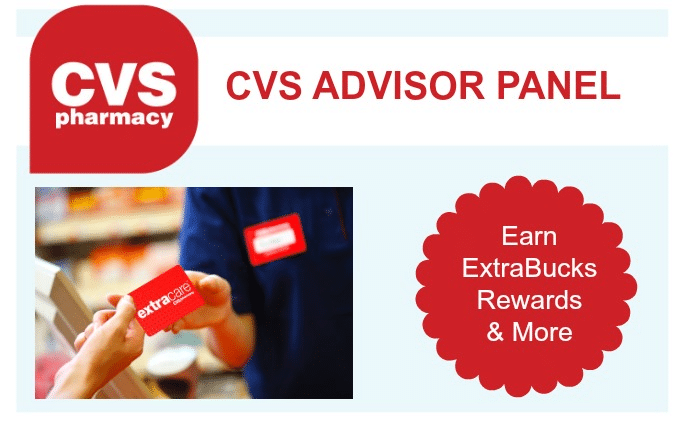 CVS Advisor Panel
By joining the CVS Advisor Panel, individuals can earn bonus ExtraCare savings and rewards. Throughout the year, CVS will send participants surveys about the company's products and services. While participants won't make cash directly from their survey responses, they can save money when dealing with CVS stores while being part of an effort to improve its products and services. Signing up for the CVS Advisor Panel is free, and the process only takes about 15 minutes.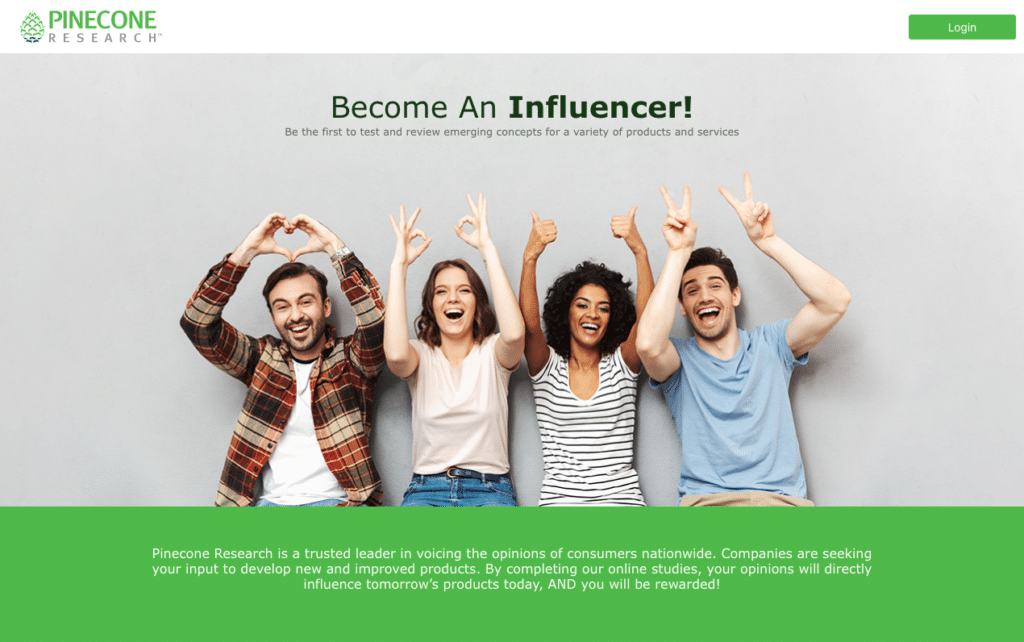 Pinecone Research
If you've ever wished to become an influencer, Pinecone Research is an exclusive online survey site where you can have your say by testing and reviewing emerging prototypes for products and services. Although the application process is quite selective, once accepted, members can earn points for completed studies and surveys, influence the products that hit store shelves, and earn cash and prizes for their efforts.
Once you've been admitted, you will receive a $3 sign-up bonus along with $3 for every survey completed. Your earnings can be redeemed once you reach a certain threshold, or if you have the patience, you can let them keep on growing with every survey or study.


Medical Advisory Board
The Medical Advisory Board (MAB) is a worldwide group of healthcare professionals who are dedicated to improving the future of healthcare by taking part in online opinion surveys and discussions.
Membership is free and open to all medical workers worldwide. Screening surveys pay 10 points each, but regular surveys pay as much as 700–1,000 points. Your earnings will be determined by the number of surveys you take, which depends on the amount of free time you can spare.
When it comes to redeeming your rewards, every 100 points is equal to $1 US, with surveys usually taking no longer than 10 minutes to complete. Members must have at least 2,500 points to redeem their rewards.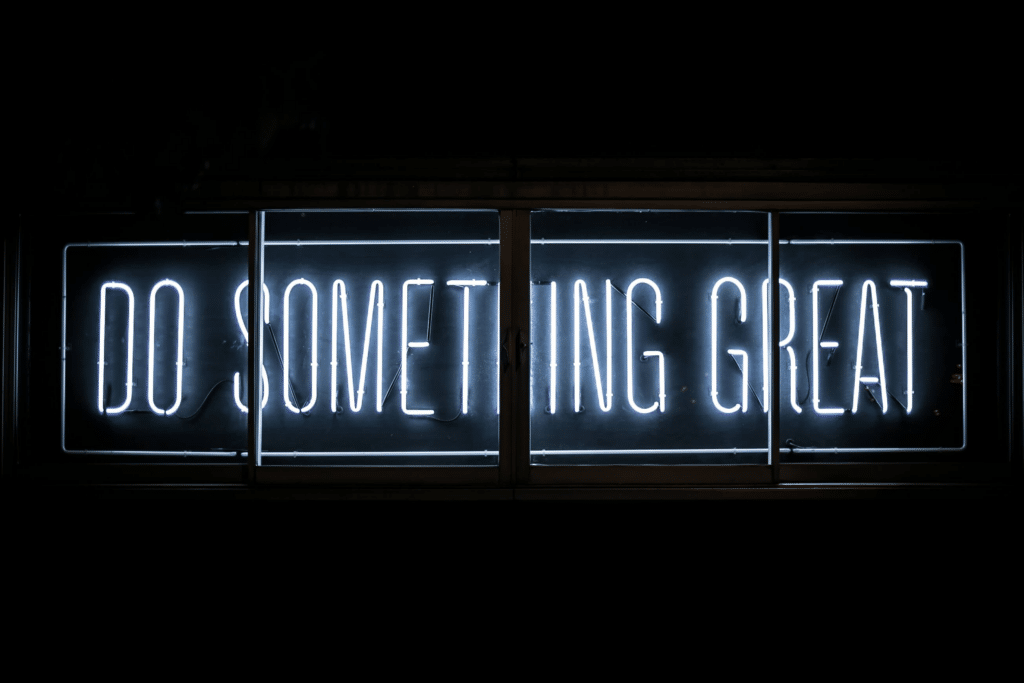 Take surveys for gift cards!
Share your valuable opinions and get any of 5,000 gift cards from top brands.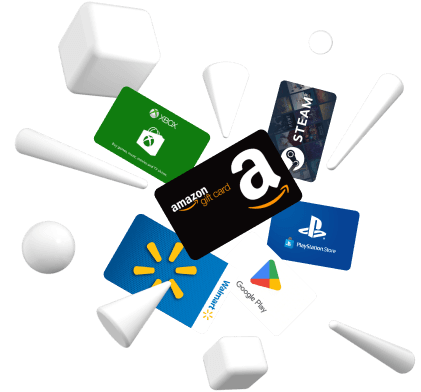 The potential of survey sites to earn money
Survey sites offer an easy way for people to make some extra cash online. While there are many pros and cons attached to using survey sites as a source of income, here's a simple explanation of their potential.
Most survey sites allow you to join for free, without any hidden costs.
You can participate in different activities, like taking surveys, testing products, shopping online, and joining focus groups or discussion groups.
You can work at your own pace and choose when to complete surveys or tasks. Most survey sites typically pay in cash, points, or gift cards that can be redeemed for various rewards, or rewards can be exchanged for cryptocurrencies or used to donate to charities.
While survey sites can provide extra money, they usually don't offer enough income to replace a full-time job.
The number of available surveys that you may be invited to complete depends on your demographics and interests, this means you might not always have a constant supply of tasks. For this reason, it's recommended that anyone looking to make a supplemental income should sign up to multiple survey sites.
Survey sites can be a simple way to earn some extra money in your spare time, but they should never be relied upon as a primary source of income or as a means of getting rich quick.
And always remember, there are many scam survey sites out there, so always do your preliminary research before signing up and sharing your personal information.