We know you want to skip straight to the good stuff, that is, our list of the best sneakers for men in 2023, but let's talk about how we chose these kicks for you first. Okay? We wanted to find the absolute best sneakers and give you the most bang for your buck, so we based our research on these parameters:
Price
First and foremost – affordability. We didn't want to put any "cheap" sneakers on this list but rather searched for that sweet spot where prices meet unquestionable quality.
Comfort
Shoes are worth nothing if they're hurting your feet. Comfort is key in choosing good sneakers, so you won't find anything but the best fit and maximum comfort on this list.
Style
From absolute classics to the newest trends, we've covered all the style bases in our sneaker selection. In fact, we think that any of these kicks would go with pretty much anything in your closet.
Customer Reviews
Manufacturers would never tell the whole truth about their sneakers, right? That's why we read through an extensive amount of customer reviews before adding any of these sneakers to our list. After all, real-life insights can tell us a lot about how these shoes hold up over time, how comfortable they are, and whether they run true to size.
Keeping all these factors in mind, we've rounded up the best examples representing the best cheap sneakers for guys in 2023. Scroll on down below for our introduction to each pair, read the descriptions, and choose the sneakers that are the perfect fit for your wardrobe.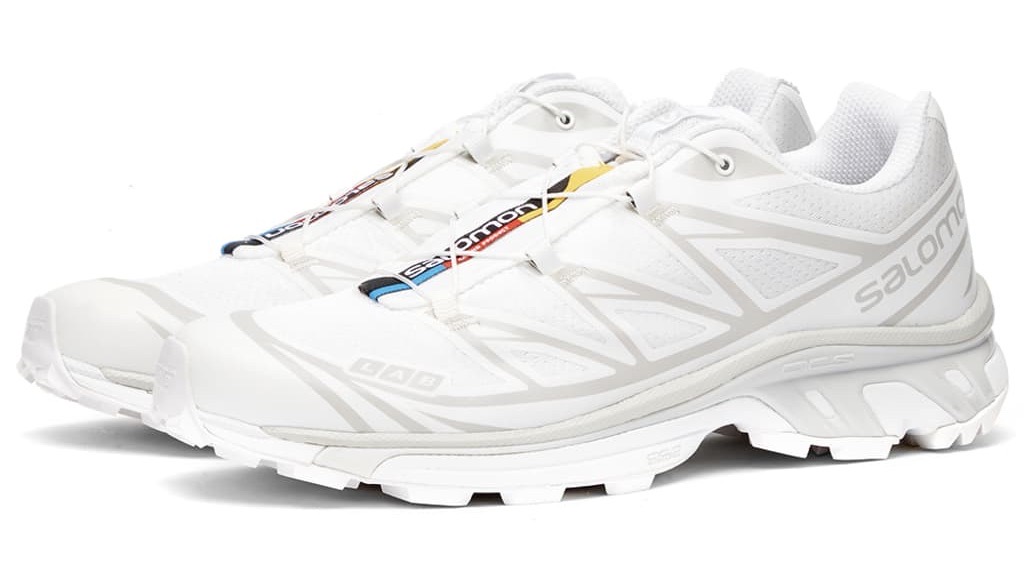 Price: 175 USD (with up to 2.10 USD cashback)
Our take: The Salomon XT-6 is a high-performance trail running shoe designed to conquer rough terrains and adverse outdoor conditions. Featuring a breathable mesh upper with SensiFit™ technology for a secure fit, it ensures optimal airflow and reduced slippage during intense movements.
Its aggressive Contagrip® outsole delivers exceptional traction on diverse surfaces, while the EnergyCell™+ midsole foam provides cushioning and responsiveness for longer runs. With a protective toe cap guarding against impacts and obstacles, the XT-6 is the perfect choice for adventurous runners seeking durability and reliable performance on challenging trails.
What people are saying: "The most comfortable shoes I have ever owned. Love these. Reliable and Stylish trainers. Well done, Salomon."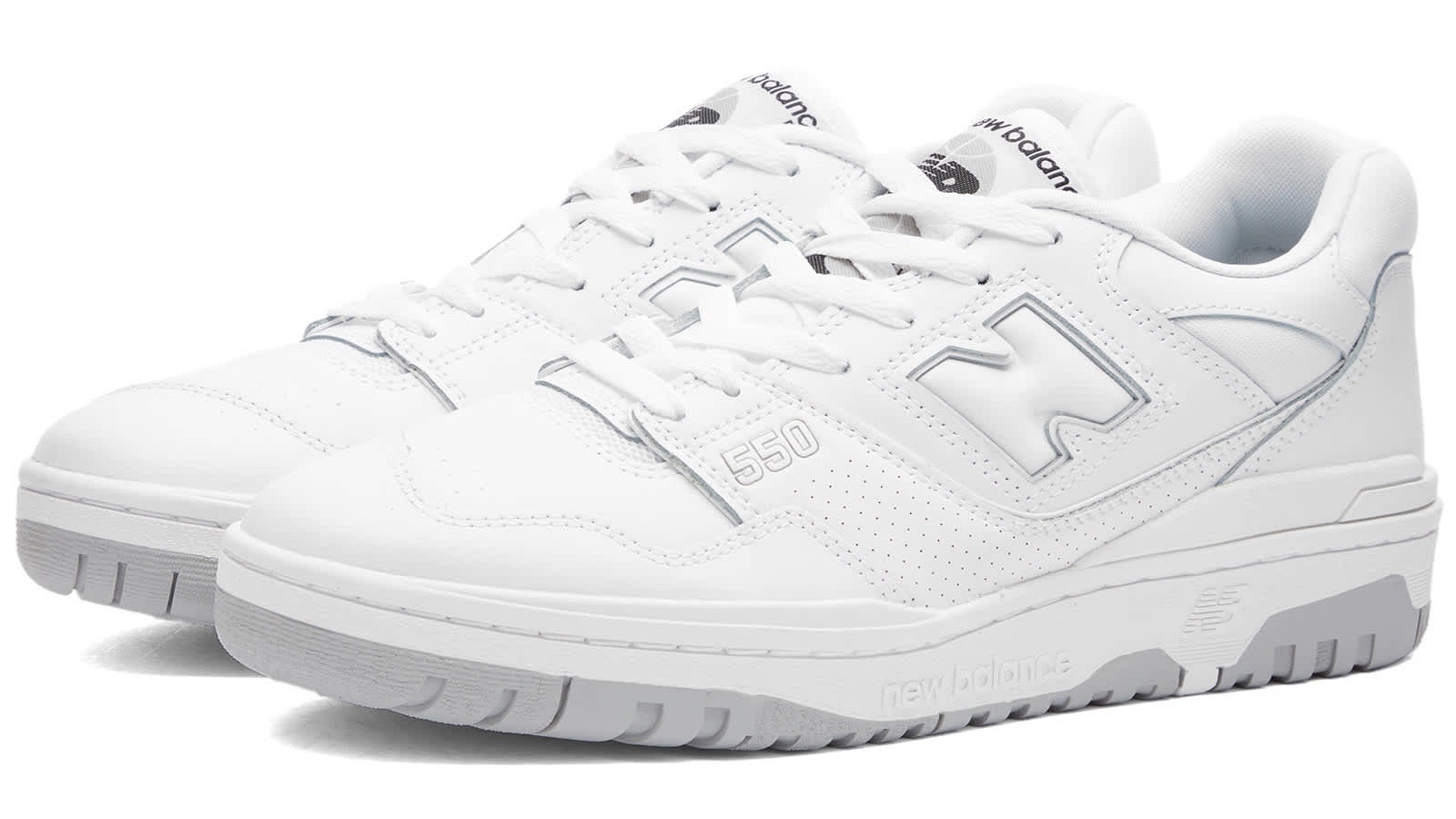 Price: 150 USD (with 3.3 USD cashback)
Our take: The New Balance BB550PB1 is a versatile basketball shoe designed to provide excellent performance and support on the court. However, it is best known as the ultimate dad shoe, which, coincidentally is absolutely the trend now. This high-top model features a durable and breathable upper, made of a combination of materials like leather, mesh, and synthetic overlays, ensuring a secure and comfortable fit for players during fast-paced movements and quick cuts. Or just chilling and grilling.
The shoe incorporates New Balance's advanced cushioning technology, which typically includes foam midsoles with responsive and shock-absorbing properties, aiding in impact protection and energy return.
Here's a tip though: you may save $50 and get very similar shoes with cleaner design — New Balance 480, which are very similar to Nike Air Force 1 '07.
What people are saying: "So glad I bought them. They're comfortable and stylish. I will be ordering another pair."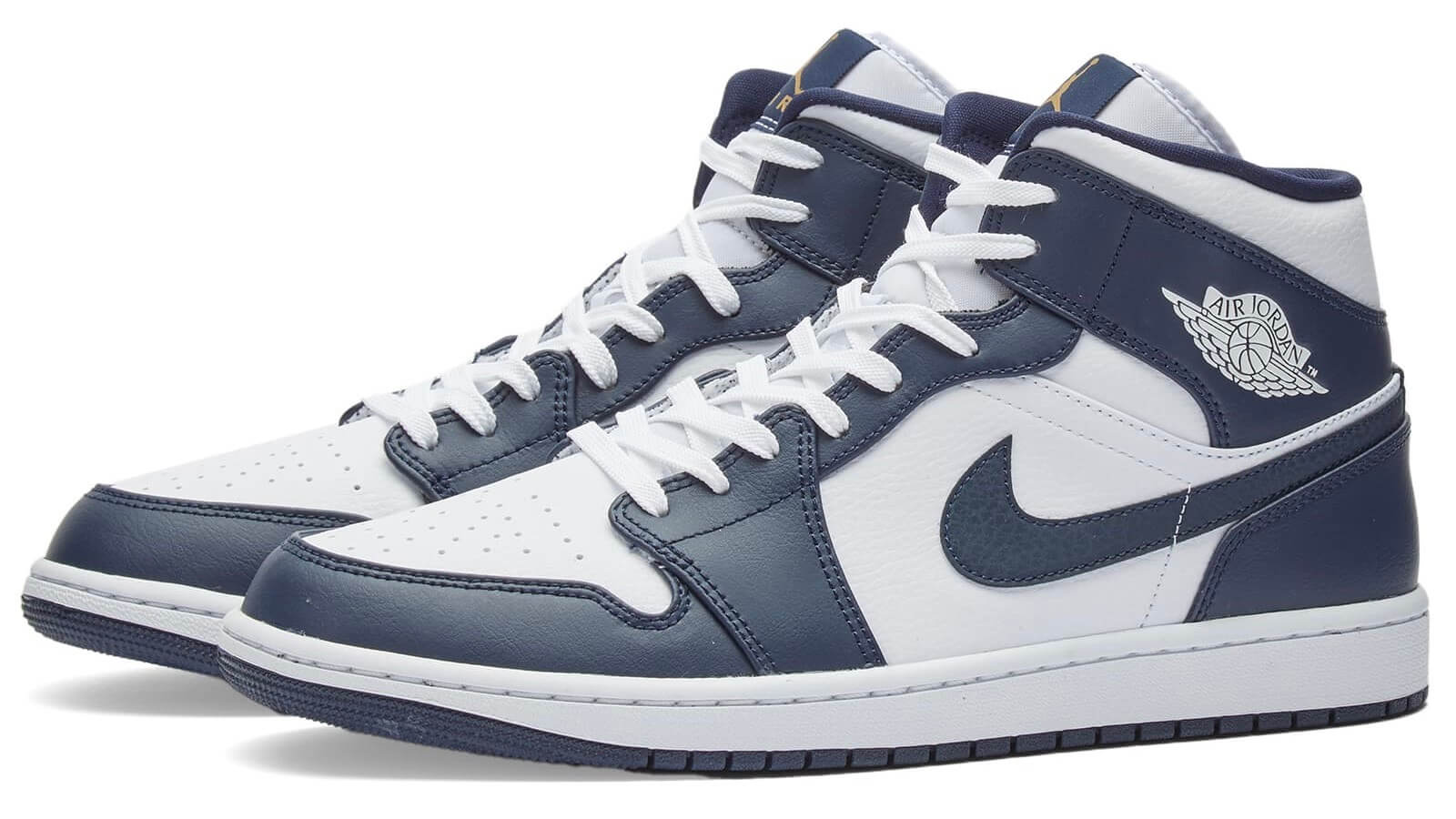 Price: 125 USD (with up to 1.50 USD cashback)
Our take: An absolute classic and an undying style icon, the Air Jordan 1 Mid is a must-have in anyone's sneaker collection. This mid-top silhouette features a mix of premium materials like leather, suede, or synthetic uppers, providing durability and a fashionable look both on and off the court. With its encapsulated Air-Sole unit in the heel, the shoe delivers responsive cushioning for comfortable landings and quick movements.
The Air Jordan 1 Mid's timeless design, coupled with a variety of colorways, makes it a popular choice for sneaker enthusiasts and basketball fans alike, representing the legacy of the Air Jordan franchise.
What people are saying: "Classic color-way. Goes with everything! True to size."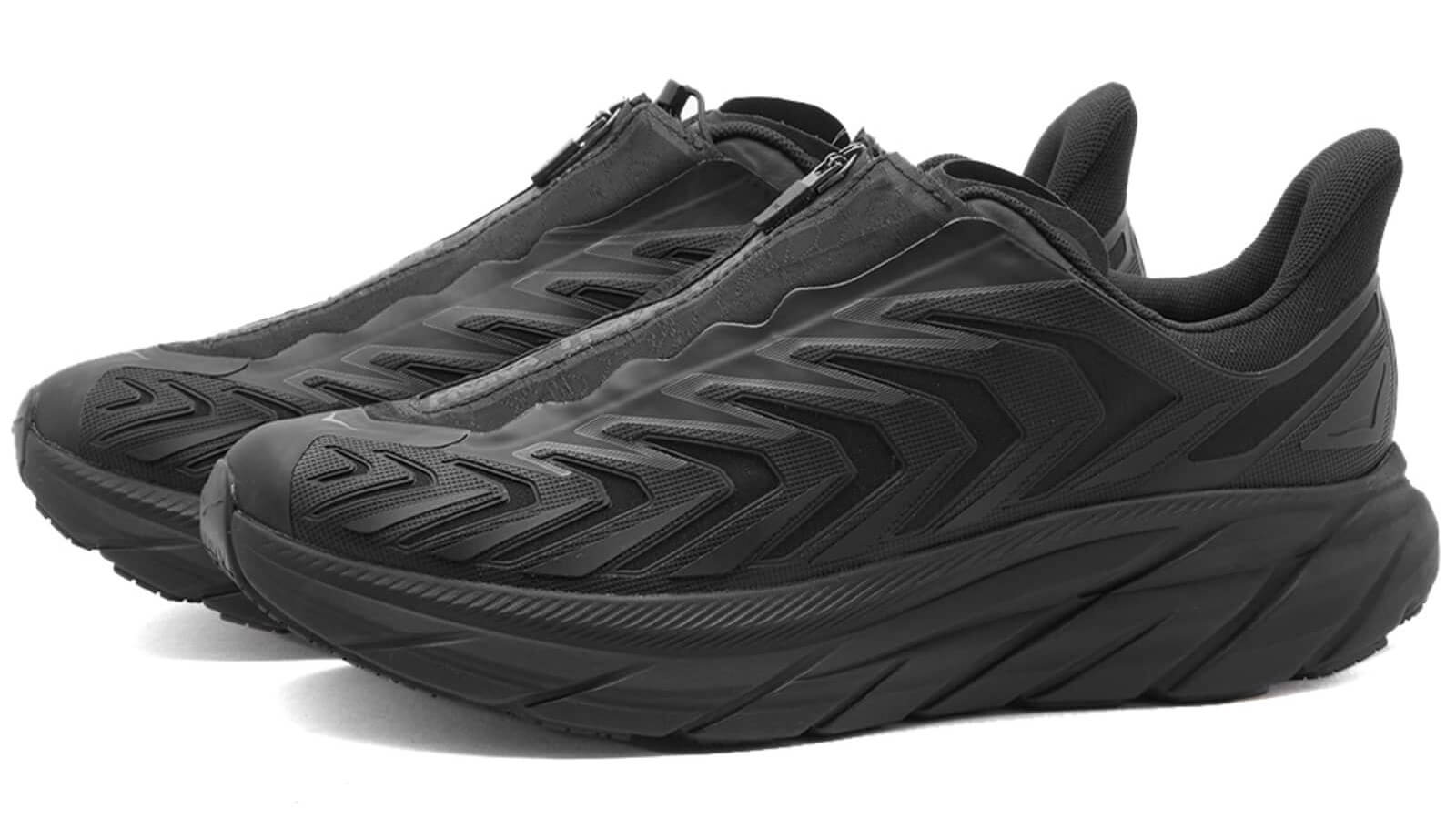 Our take: Hoka Project Clifton is where tech meets style. And we're not kidding here – the Project Clifton is both lightweight and heavy on cushioning, but its zip-up front and waterproof outer cover make it absolutely perfect for any weather. And if you've owned a pair of Hokas, you know they mean durability and comfort.
What people are saying: "What a terrific shoe. The waterproof cover is futuristic and stylish, but the under laces make the fit perfect. I am so pleased with these shoes, I bought them in 2 other colors! They are light and comfy, just as we expect from Hoka, but the waterproof cover really makes them exceptional. Nobody likes wet feet!! Thank you for making such a great product!"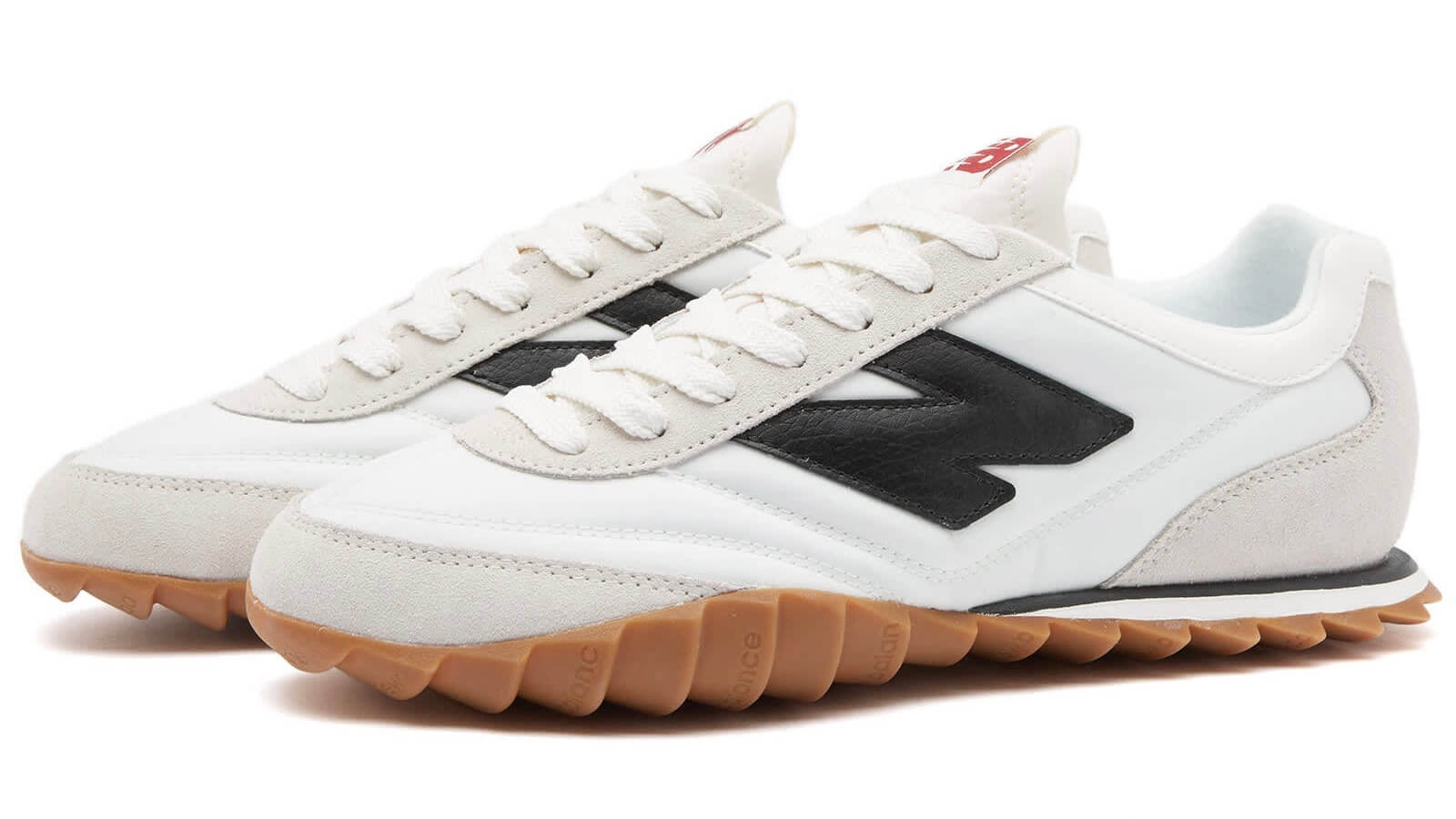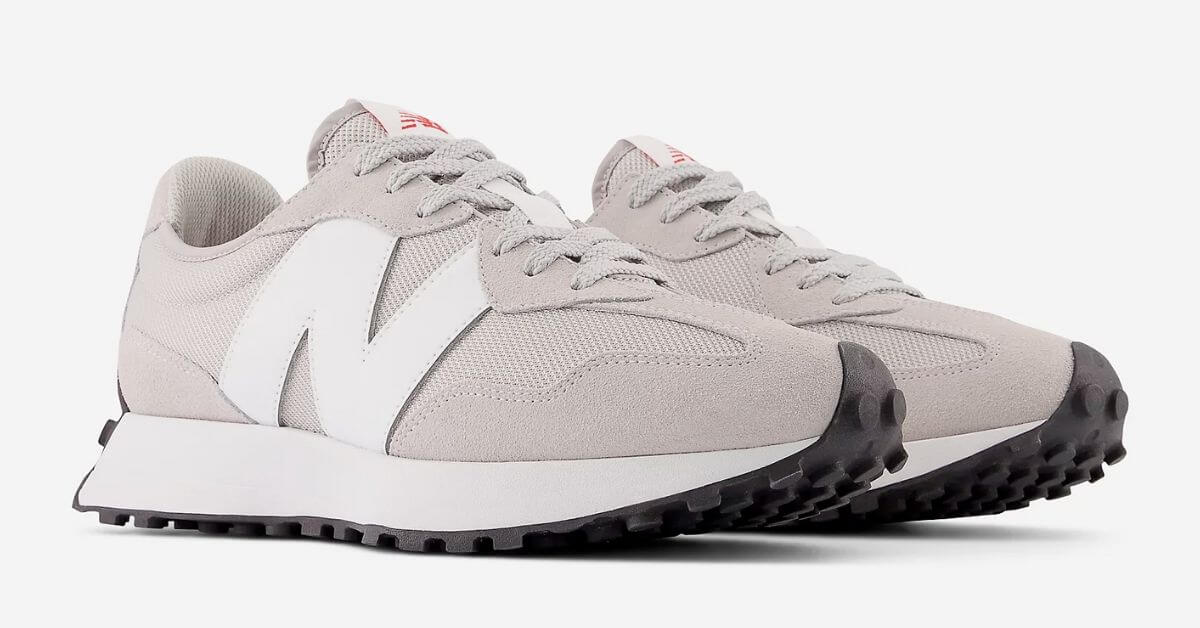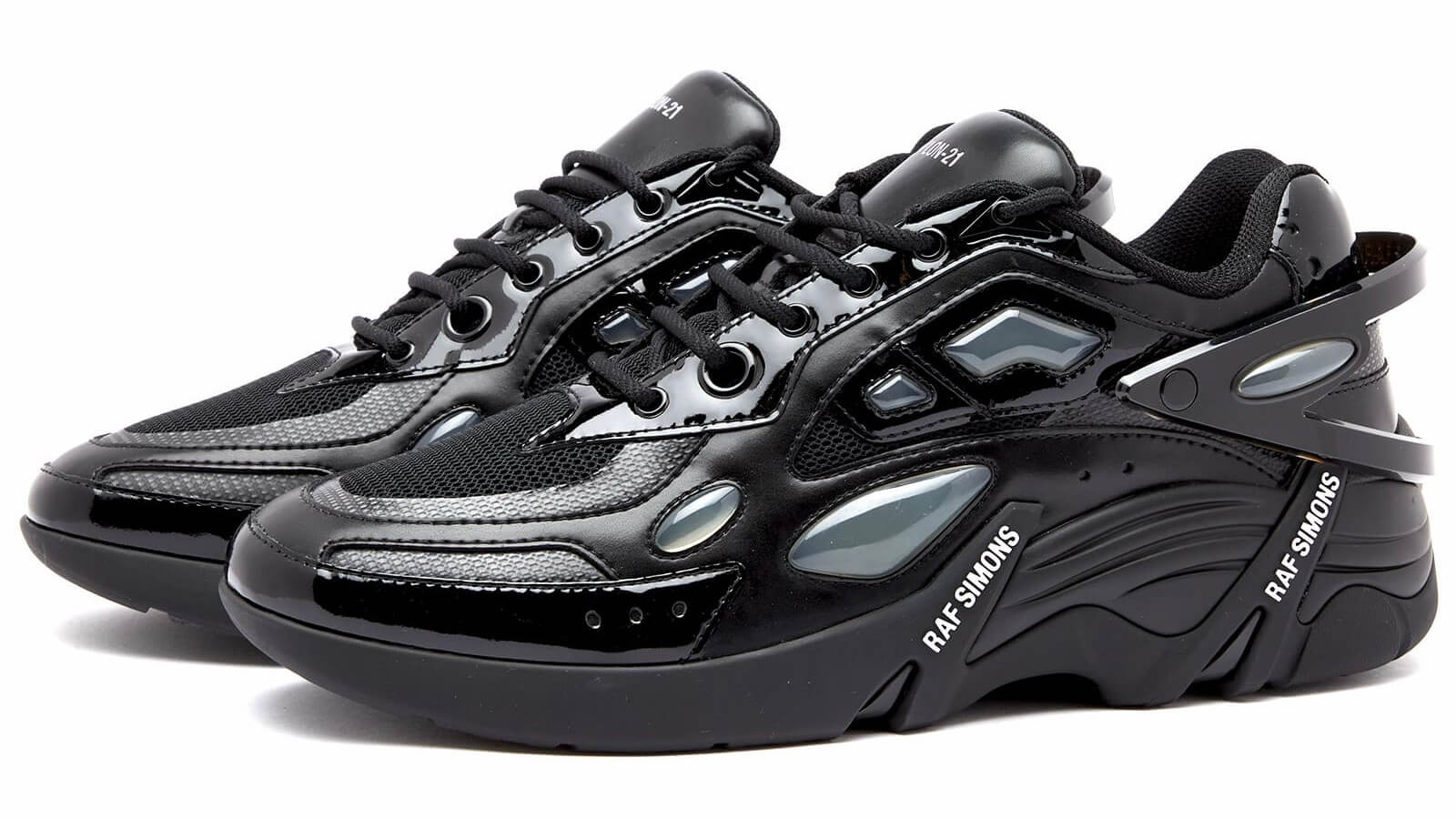 Our take: Although Raf Simons sneakers might not be everyone's cup of tea, this brand also has some absolutely iconic designs. Take, for instance, the Cylon-21 – sure, they are a bit futuristic and bold, but who said that standing out from the crowd is bad?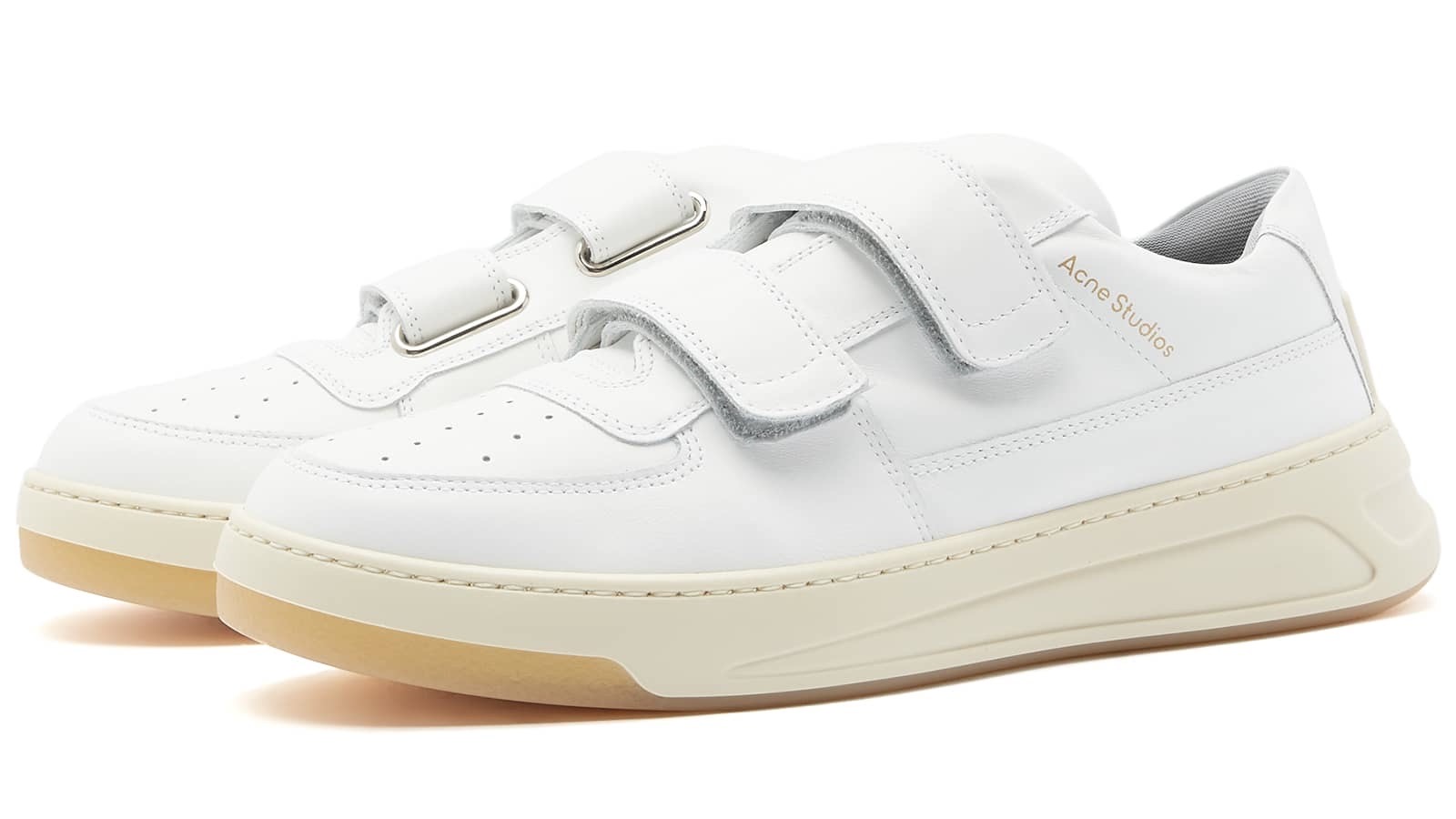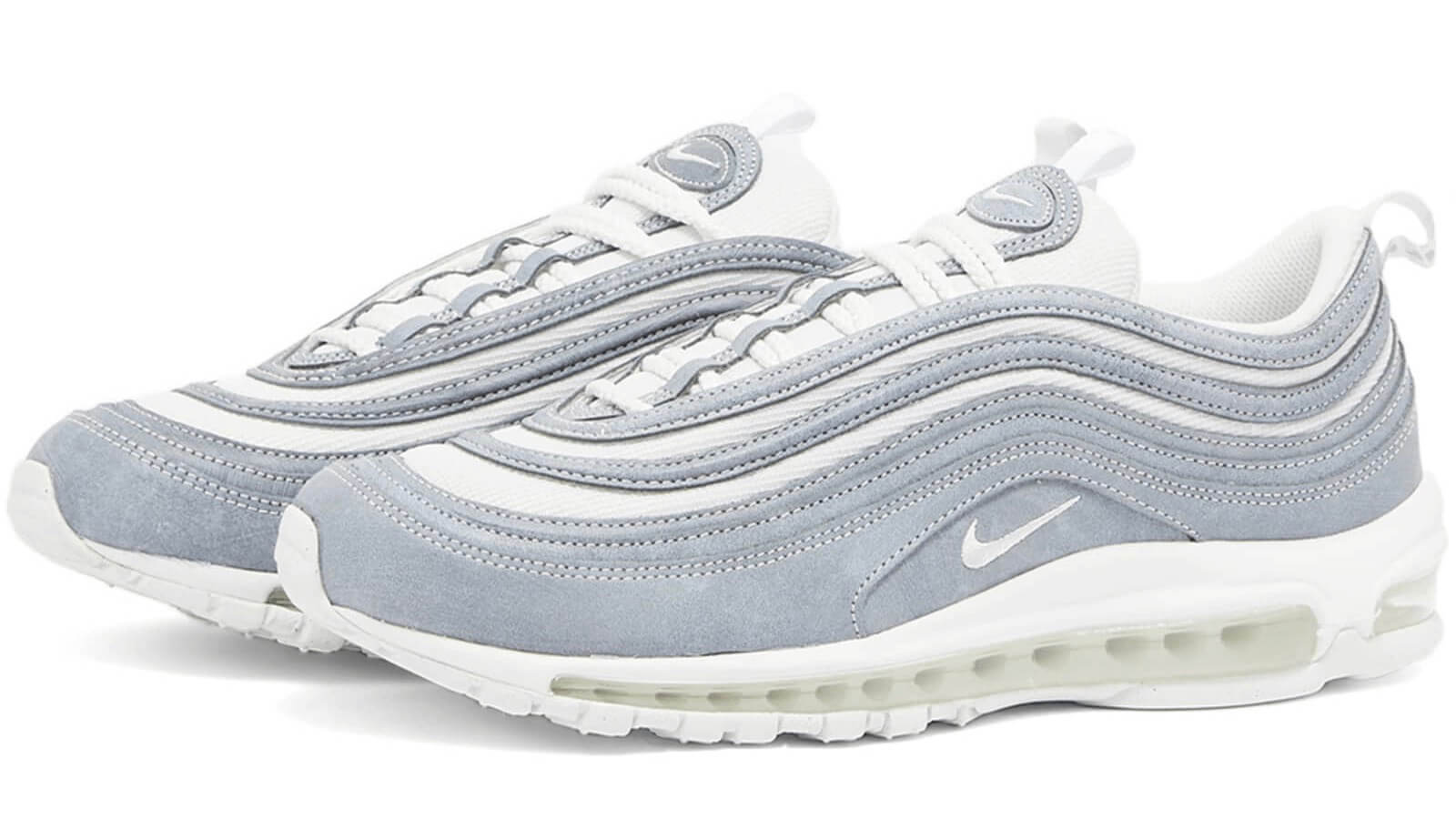 Our take: If you're into designer stuff, why not take a look at this awesome collaboration between Comme Des Garçons and Nike? These low-top sneakers feature a grey, paneled design, the iconic Swoosh logo, almond toe, front lace, and a chunky sole to top it all up.
What people are saying: "These are the best foam Posite to come out! They are pricey but they are well worth it."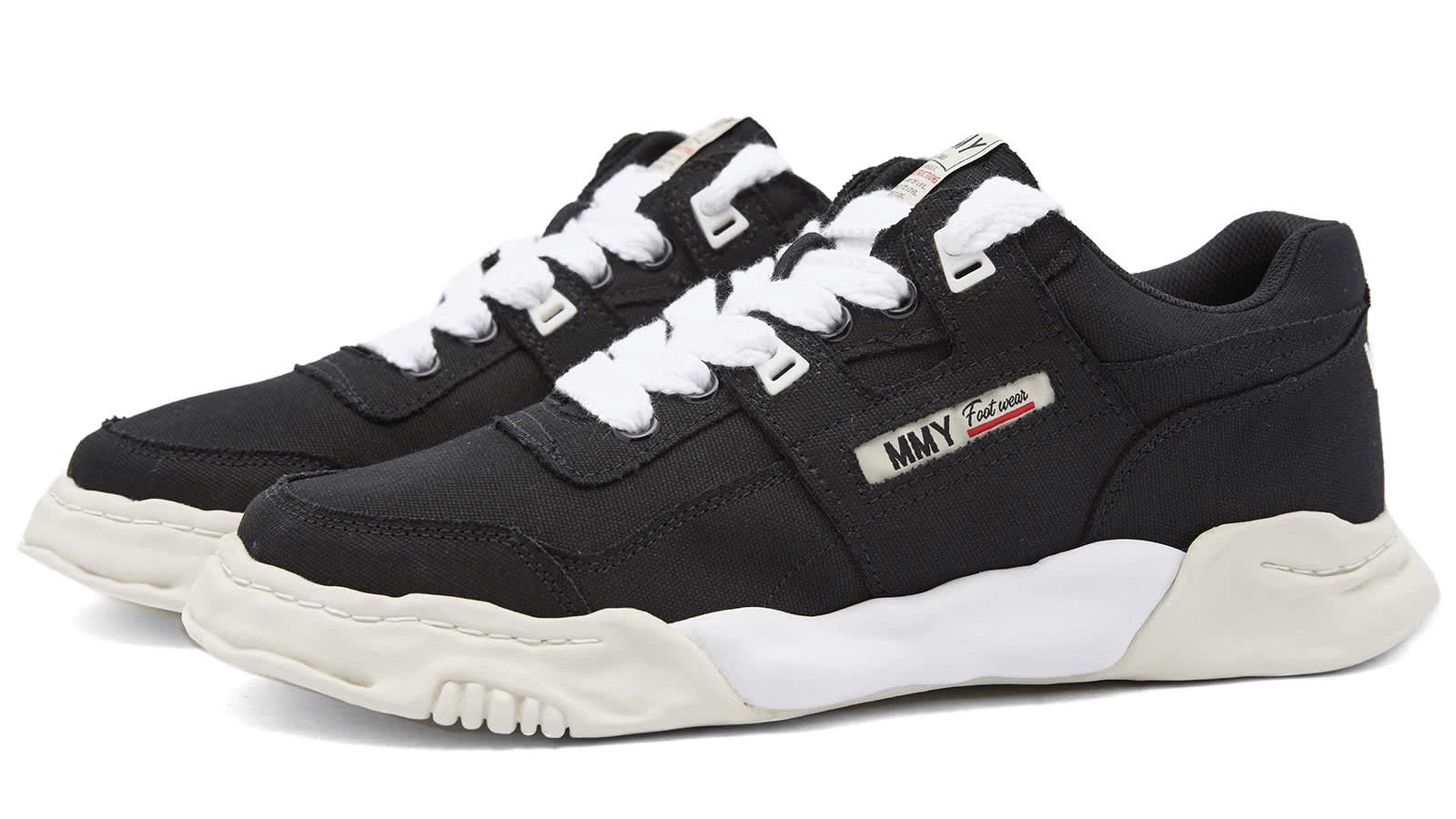 Price: 355 USD (with up to 4.26 USD cashback)
Our take: Maison Mihara Yasuhiro creates its own aesthetic that's definitely unique. So, if you want something to spice up your sneaker collection sans bright colors and overly-futuristic design, you'll love their original low-top sneaker style.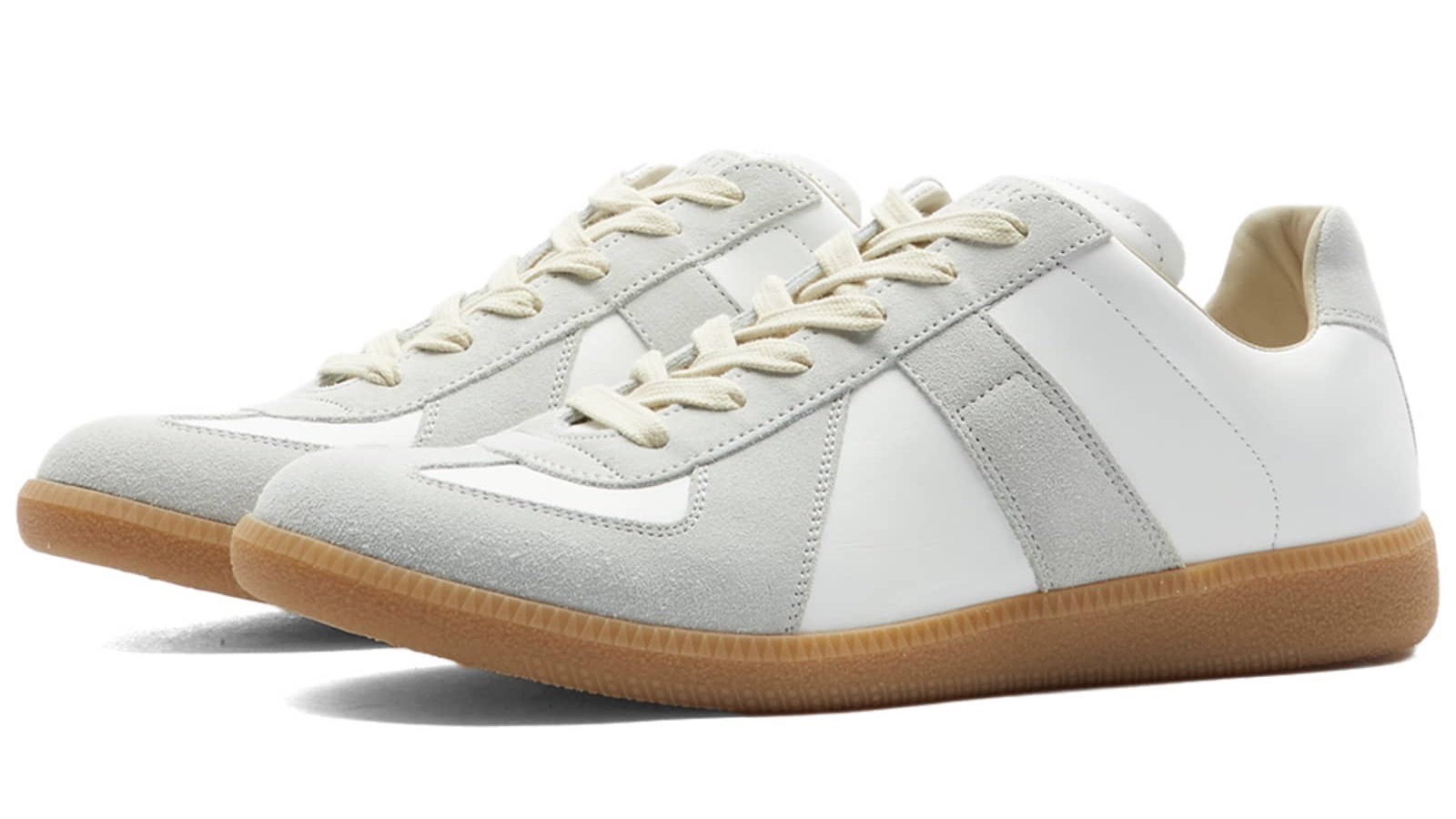 Price: 540 USD (with up to 6.48 USD cashback)
Our take: Okay, so these sneakers do come with a price tag, but this silhouette and style will never go out of fashion. In fact, the Replica sneakers were first modeled after traditional German Army Trainers, so they've already withstood the test of time.
What people are saying: "Love the simplicity of these sneakers. I can dress them up or down. They pair well with just about any outfit. An instant classic, essential piece in my wardrobe."
How to shop for sneakers on a budget
Tips and tricks for finding deals
Set a Budget
Before you start shopping, determine the maximum amount you're willing to spend on a pair of good sneakers. Having a clear budget in mind will help you make better purchasing decisions and avoid unplanned overspending.


Shop During Sales and Discounts
Keep an eye out for seasonal sales, clearance events, and special discounts offered by stores and brands. Many retailers offer significant markdowns during holidays, end-of-season sales, or special promotions. Shopping during these periods can lead to substantial savings.


Consider Outlet Stores
Outlet stores often carry discounted sneakers from popular brands. While the selection may vary, you can find some great deals on last season's styles or discontinued models. It's worth visiting outlet malls or checking online outlet sections of brands' websites.


Shop Online
Online shopping provides access to a wide range of options and allows you to compare prices across different retailers. Many online stores offer exclusive deals and promo codes for first-time customers or newsletter subscribers, so take advantage of these opportunities.


Sign Up for Rewards Programs
Some sneaker retailers offer loyalty or rewards programs that provide members with exclusive discounts, early access to sales, and other benefits. Sign up for these programs to maximize your savings.P.S.: We know just the rewards program for you – Monetha. With us, you can shop for sneakers at better prices and be sure to get your cashback every time you shop.


Consider Second-Hand Options
Thrift stores, consignment shops, and online marketplaces like eBay or Poshmark often have pre-owned sneakers at lower prices. While buying second-hand requires more scrutiny, you can find well-maintained and gently used sneakers that still have plenty of life left in them.


Opt for Versatile Styles
Choose sneakers in neutral colors or classic designs that can easily complement various outfits. Versatile styles will give you more opportunities to wear them, making them a cost-effective choice.


Shop Off-Season
Purchase sneakers that are out of season or less popular during certain times of the year. For example, winter boots may be less expensive in the summer, and open-toe sandals might be discounted during colder months.


Subscribe to Newsletters
Sign up for newsletters from your favorite sneaker brands or stores. They often send out exclusive deals and notifications about upcoming sales, giving you a chance to grab discounted sneakers before they sell out.


Prioritize Quality
While budget shopping is about saving money, remember that investing in higher-quality sneakers can save you money in the long run. Well-constructed shoes tend to last longer and offer better support, reducing the need for frequent replacements.
By having these tips in mind while you shop for the best men's sneakers in 2023, you are sure to find the exact right pair that fits your needs, your style, and your budget easily. And if none of the men's sneakers above spoke to you, you can always check out one of the stores below that are a part of the Monetha cashback and rewards system.