What's the difference between a free Amazon gift card generator and a free Amazon gift card code generator?
It may not look like a lot, but trust me, there is a difference, and if you get it wrong, you'll know all about it.
What is a free Amazon gift card generator?
Let's start at the beginning.
An Amazon gift card is a super gift to receive or to give. It's a million things in one, a whole cornucopia of online choice, an Aladdin's Cave of discovery, a shopping mall in your hand… and so on.
If you've gotten your hands on some free Amazon gift cards from Monetha, or any other reputable online rewards program websites and apps, and you want to regift them to someone else, that's where Monetha's free Amazon gift card generator comes in.
Initially, your Amazon gift card is just an email with a code that can be used to shop online. It's a great gift, it's an amazing gift, but it's not very pretty on its own.
By using Monetha's free Amazon gift card generator (included below) you can turn an ugly email code into a real gift card that you'll be proud to hand over.
Simple, huh?

Other ways to get free Amazon gift cards
The widespread popularity of Amazon gift cards is probably connected to their broad appeal, suiting everyone from kids to grandparents.
But where can you get them for free?
The main way of getting free Amazon gift cards is by signing up for online rewards programs like Monetha, Swagbucks, Branded Surveys, Survey Junkie, Ibotta, Rakuten, and many others.
When you sign up for an online rewards program, you can earn extra cash and rewards just for making a purchase online, taking surveys, watching videos, playing games online, reviewing products, and doing a whole range of other mini-tasks.
The good news is that many of these survey platforms reward you for your time in Amazon gift cards. In Monetha's case, users are rewarded with Amazon gift cards along with cards from thousands of other top stores like Apple, eBay, Visa, PayPal, and more.
How to use your free Amazon gift card generator
Before we start, remember one important thing.
The Monetha free Amazon gift card generator doesn't generate codes for free gift cards, it just allows you to create physical Amazon gift cards from codes you already have.
Even if Monetha could somehow magically generate gift card codes, imagine how quickly they'd be snapped up and used – mere seconds is my guess.
When you're ready to create your special Amazon gift card, here's how it works.
The first step is to go directly to the Monetha Amazon gift card generator tool. This tidy little tool is designed to make the process as simple as possible, as quickly as possible.
Access the Generator
Open your web browser and find the Amazon gift card generator. This is where the magic happens. Once you're on the generator page, you're one step closer to having your very own personalized gift card.
Enter your gift card code
Got your valid gift card code handy? Great!
Carefully input that code into the generator. This is the special key that will unlock your customized gift card. But remember, if you input the wrong code, your gift card will be about as useful as an inflatable pincushion.
Simple and friendly interface
The generator comes with a simple and user-friendly interface. This means you don't have to be a tech wizard to create a cool gift card – far from it.
The design process is so easy, that it leaves you to focus on making your gift card beautifully unique.
Take surveys for gift cards!
Share your valuable opinions and get any of 5,000 gift cards from top brands.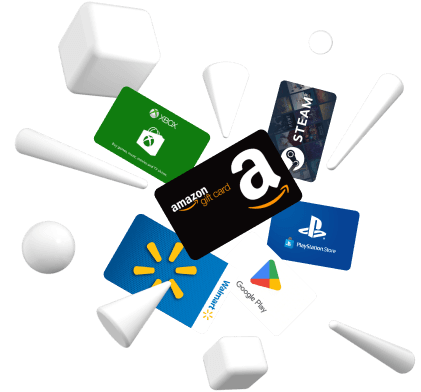 Crafting your special gift card
Once your gift card code is in place, it's time to bring your creation to life.
Click on the "Generate Gift Card" button. This action works like a magic wand, blending your code seamlessly with the design of the Amazon gift card.
Give yourself a pat on the back
After you click the 'Generate' button, watch in awe as the tool works its magic. You'll see a stunning visual gift card taking shape before your eyes.
The design, along with the code will come together to create a work of art that's both personal and impressive.
Download your Amazon gift card
When your custom gift card is ready, you'll want to save a copy – Duh! That's the whole point, right?
Luckily, the generator lets you download the gift card image directly to your computer. This means you can keep it safe and sound, ready to use whenever you want, either for yourself or to give as a gift.
What if you could shop as usual or take surveys and get free Amazon gift cards as a bonus? Say no more!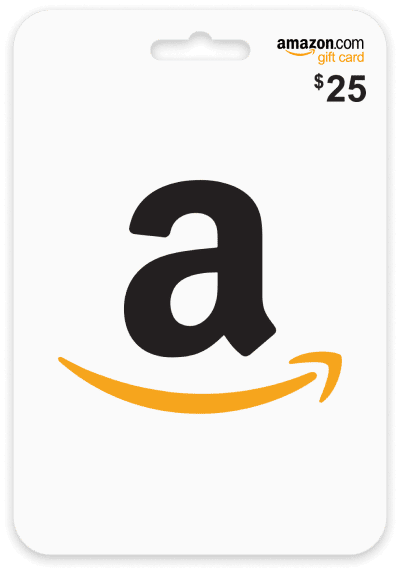 How you share your gift card is up to you! You've got several options
Print the gift card on high-quality paper or sturdy card for a tangible, hands-on presentation.
Once you've done that, you can share it digitally through email or messaging apps for a delightful virtual surprise.
Protecting your Amazon gift card
When you're personalizing your gift card, it's essential to remember that while you can get creative with the design, you should never (never, never, never) mess with the actual gift card code.
Keeping the code secure and authentic is crucial.
So, as you embark on your journey of crafting a one-of-a-kind gift card, remember to keep the code intact and ensure its security. This way, your thoughtful gesture can shine bright without any worries.
What is a free Amazon gift card CODES generator?
Let's start with this. If it looks too good to be true, it probably is.
Free Amazon gift card code generators are online tools or software programs that claim to generate free Amazon gift card codes without the user having to pay for them.
Note the words 'claim to…'.
These 'dodgy' generators often promise a quick and easy way to obtain Amazon gift cards, which can then be used for purchasing items on Amazon's online store.
However, it's important to note that most, if not all, of these so-called "free" gift card generators are scams.
They often ask users to complete online surveys, download apps, or provide personal information in exchange for the supposed free gift card codes. In reality, these generators are designed to collect users' data or lead them into potentially harmful activities.
Using such generators can have a whole range of negative consequences that include the following:
Privacy Risks
Many of these generators ask for personal information, such as email addresses or phone numbers, which could be used for spam, phishing, or identity theft.
Malware and Viruses
Some generators may require users to download and install software, which could contain malware or viruses that harm your device or compromise your data – including stealing your banking details.
Wasted Time
Completing surveys or other tasks in exchange for gift cards often requires a significant investment of time, and users probably won't receive the promised rewards – I use the word 'probably' very loosely.
Illegal Activities
Some of these generators may involve illegal activities, such as hacking or exploiting vulnerabilities, all of which could have legal consequences and not good ones.
Given these risks, it's strongly advised to avoid using free Amazon gift card code generators.
Instead, if you're interested in obtaining Amazon gift cards, it's safer to use legitimate methods such as making a purchase directly from Amazon or earning them through reputable online surveys, cashback programs, or rewards platforms like Monetha.
Always prioritize your online security and be cautious of any offers that seem too good to be true. They usually are!
FAQs