Is qualifying for InboxDollars surveys a problem for you?
You're not alone, especially if you're one of the many Americans looking to earn some extra cash through online surveys. Survey platforms, like InboxDollars and many others, offer a rewarding way to share your opinions, but what happens when you consistently find yourself unable to qualify?
This common issue has left many U.S. users feeling frustrated and unheard. Whether you're a seasoned survey taker in California or just starting in Chicago, the challenge of qualifying for surveys can be a real roadblock.
But don't worry, this article is here to help.
We'll explore the underlying reasons why some folks across the States have trouble qualifying for online surveys, particularly on platforms like InboxDollars.
From understanding targeted demographics to navigating survey saturation, we'll provide genuine, actionable advice tailored to the American survey-taker.
Our goal is to offer insights and solutions that can make your survey-taking experience more enjoyable and successful, no matter where you are in the U.S.
So, grab a cup of coffee, settle in, and let's dive into the world of online surveys with confidence.
Why it's hard to qualify for some surveys
Online surveys offer an appealing way for Americans to share opinions and earn rewards, but qualifying for them isn't always as easy as apple pie.
There's money to be made out there, even without having a full-time job, but that's not much good if you don't qualify.
If you've ever found yourself scratching your head, wondering why you didn't make the cut, you're in good company. The reasons behind this common concern often boil down to a few key factors.
Take surveys for gift cards!
Share your valuable opinions and get any of 5,000 gift cards from top brands.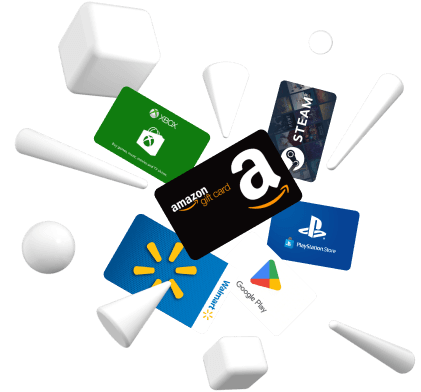 You Don't Fit the Bill
Surveys are typically designed for specific target groups. Whether it's millennials in California or retirees in Florida, if your age, location, or other demographic details don't align with what the survey is looking for, you might find yourself on the sidelines.
Too Many Applications
Sometimes, the number of respondents needed for a particular survey fills up quickly, especially if it's a hot topic. When this happens, the survey 'dries up,' and additional participants are unable to participate.
Is Something Wrong with Your Profile?
Inconsistent information in your profile can also lead to a strikeout. Survey providers seek honest and consistent respondents, just like a coach looks for in a player, so make sure your profile accurately reflects who you are.
These factors, among others, can create barriers to qualifying for surveys. But don't worry, fellow Americans, this article is here to help you navigate these challenges and hit a home run in your survey-taking experience. Read on for practical solutions and tips to increase your chances of success, from sea to shining sea.
Practical ways to qualify for surveys
Qualifying for surveys doesn't have to be as tricky as a curveball. With a few simple strategies, you can step up to the plate and increase your chances of being selected for surveys from Miami to Maine and New York to Nebraska.
Create an honest profile
Your profile is your calling card. Make sure it's as genuine as a handshake and accurately reflects your demographics, interests, and lifestyle. Any inconsistencies can lead to a foul ball, so play it straight.
Is the survey for you?
Surveys are like casting calls; they're looking for specific roles to fill. Recognize that some surveys are designed for particular groups, like college students in Boston or parents in Chicago. If you fit the bill, step right up!
Stay engaged
Regular participation is like keeping your eye on the ball. Stay alert for new survey opportunities and respond with the eagerness of a fan on game day.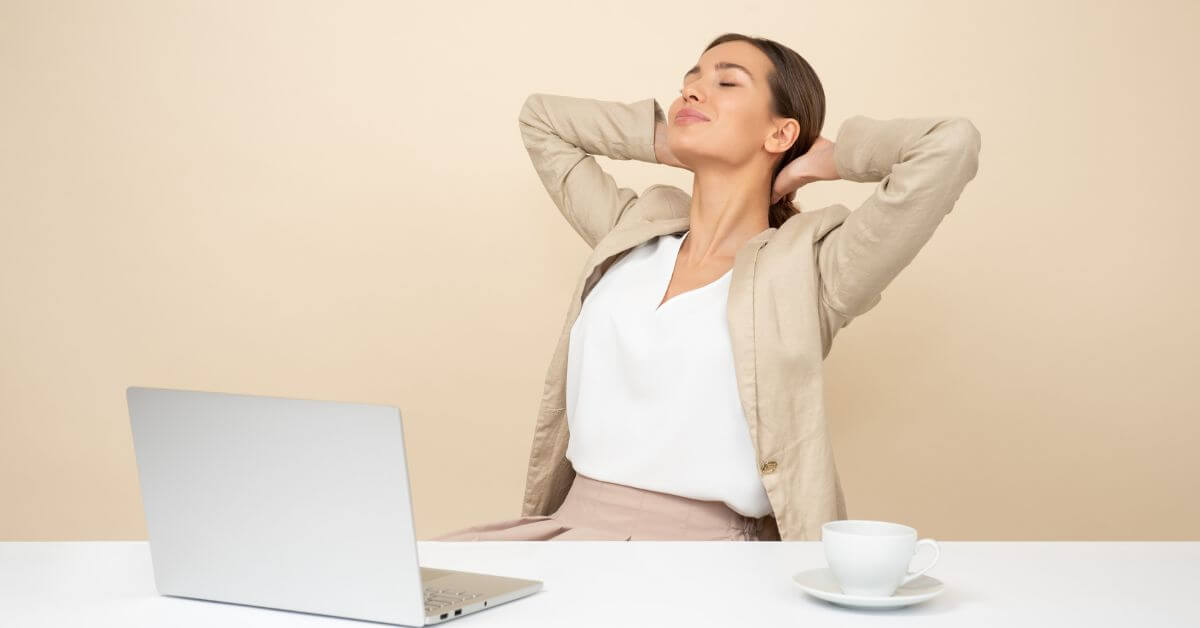 Take your time
Take your time, like a leisurely Sunday drive. Read and answer each question thoughtfully. Rushing through can lead to errors and disqualification.
Explore other survey sites
If one platform isn't hitting the mark, don't be afraid to explore others. Different sites have different opportunities, just like different states have their own flavors.
Take surveys for gift cards!
Share your valuable opinions and get any of 5,000 gift cards from top brands.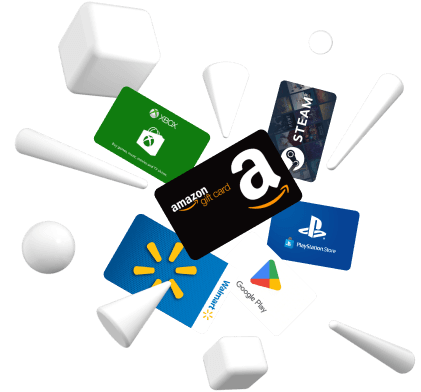 Update your profile regularly
Life changes, like the seasons. Regular updates to your profile ensure that you're matched with surveys that suit you, whether you're a snowbird in Arizona or a tech guru in Silicon Valley.
Remember, fellow Americans, patience and persistence are key. Not every survey will be a home run, but with these strategies, you can maximize your opportunities and enjoy a rewarding survey-taking experience from coast to coast.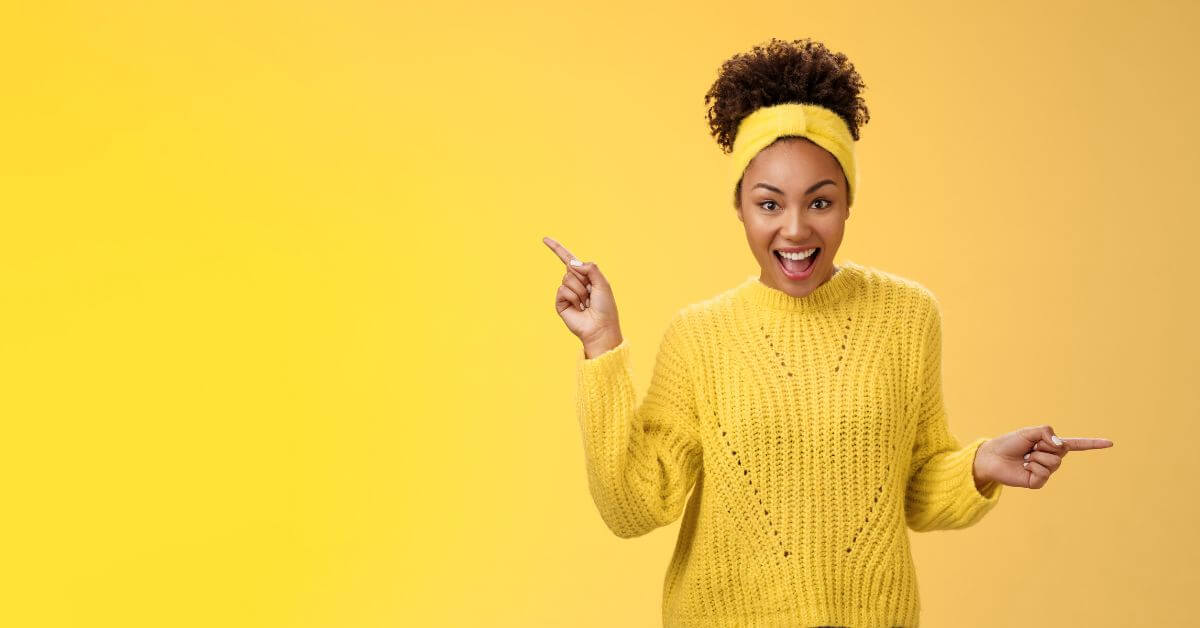 Explore other survey platforms
In the vast landscape of online surveys, variety is key.
Just as every American town has its unique flavor, so do survey platforms, each offering something special to match your interests and needs.
Whether you're looking for quick payouts, diverse opportunities, or a community feel, there's a platform out there for you.
With that in mind, let's take a short but scenic drive through some of the top U.S. survey sites, each with its own charm and appeal, ready to welcome you on board.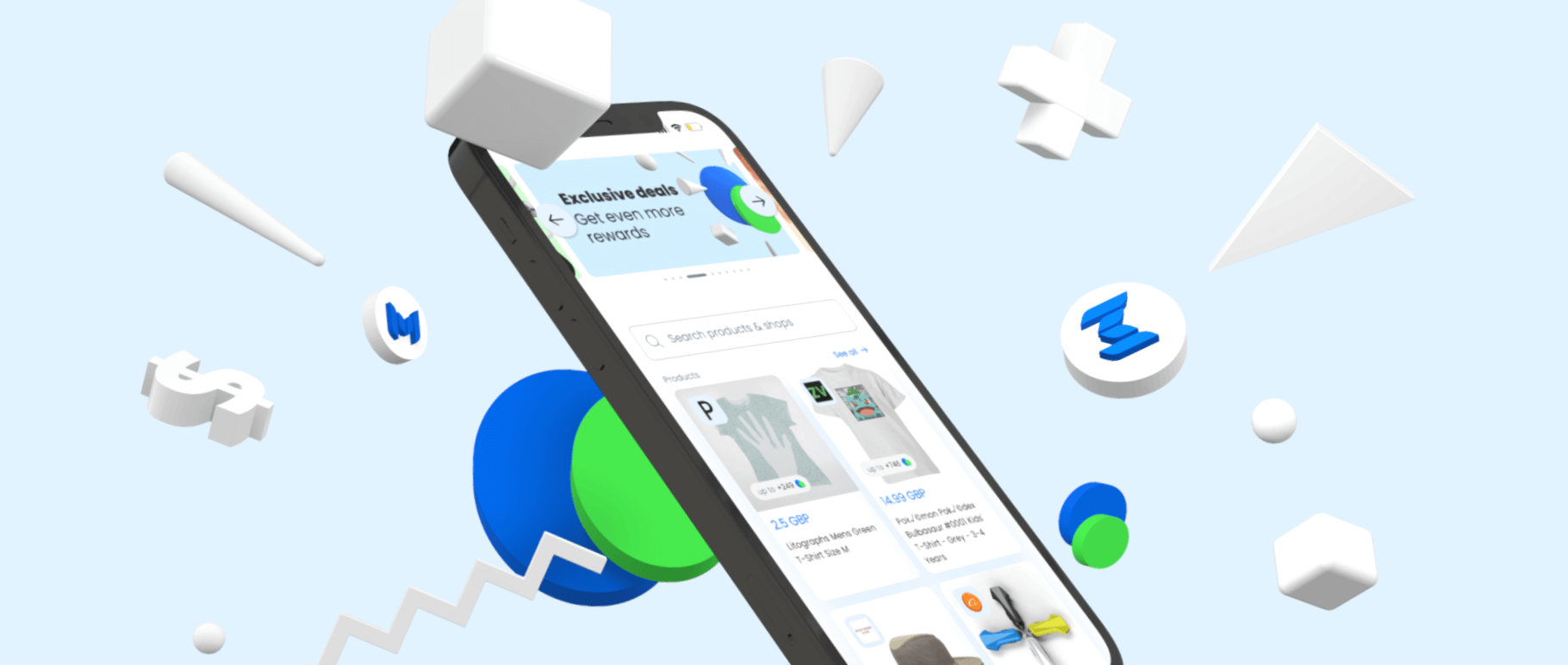 Monetha
Monetha is your go-to platform for earning rewards through online surveys and more. Engage with surveys that pique your interest, or shop with over 1,500 of Monetha's online partners to earn valuable points.
These points aren't just numbers; they're your gateway to gift cards from top global brands, investments in cryptocurrencies, or even charitable donations. With Monetha, every click is a step towards something rewarding, offering you choices and opportunities that go beyond the ordinary.
Swagbucks
Swagbucks stands out as a premier survey platform, offering a dynamic and rewarding experience that goes beyond traditional market research surveys. With Swagbucks, you're not just a survey taker; you're part of an engaging community where earning points is as flexible and fun as browsing your favorite online stores, playing exciting games, or simply searching the web.
What if you could shop as usual or take surveys and get free Amazon gift cards as a bonus? Say no more!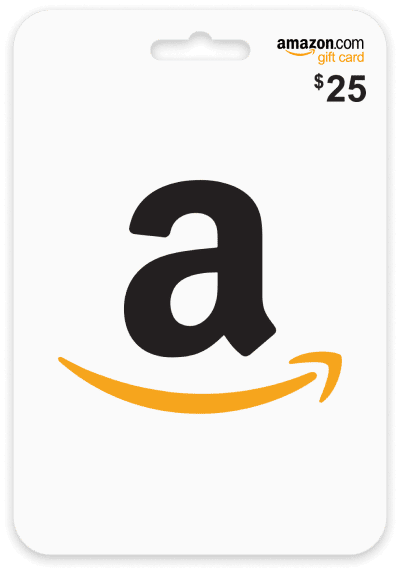 What sets Swagbucks apart is its accessibility and generosity. Whether you're eyeing a $1 gift card or saving up for something bigger, Swagbucks makes redemption easy and often more affordable through gift card "sales." Popular options like Visa, iTunes, and Walmart are just a click away.
Starting your cash-out journey at just $25 is a breeze, and with the Swagbucks browser extension, maximizing your earnings becomes second nature. With over $577 million paid out in rewards, Swagbucks isn't just a platform; it's a proven pathway to turning your online time into tangible rewards.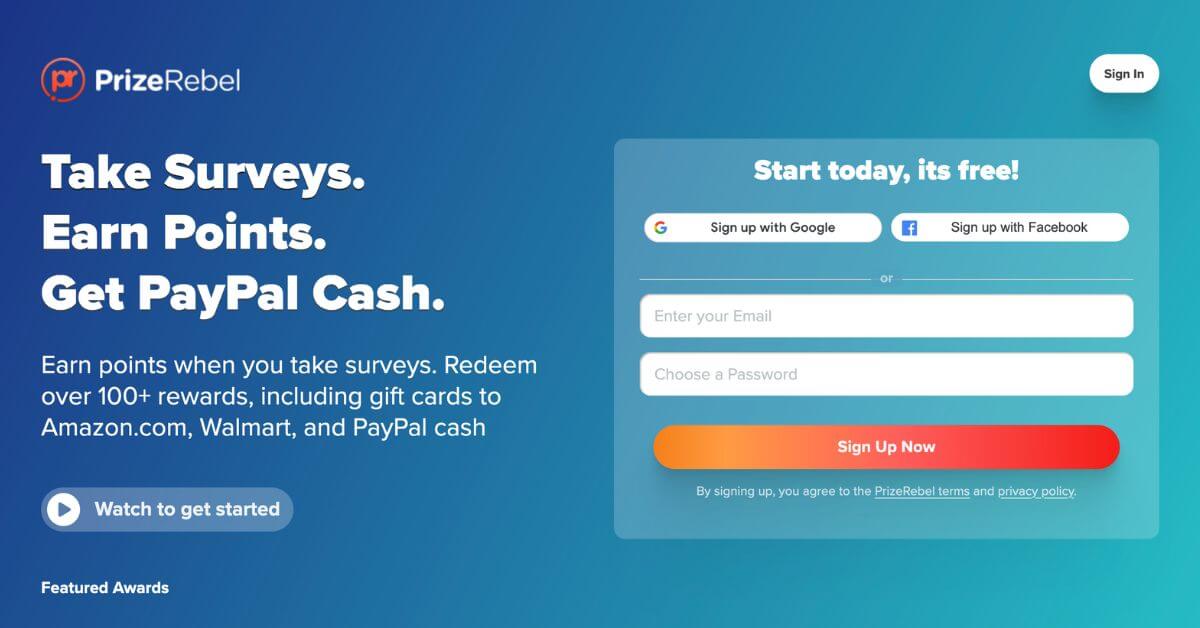 PrizeRebel
PrizeRebel is more than just another survey site; it's a vibrant online hub that offers a world of opportunities to earn rewards.
With PrizeRebel, you're not limited to taking surveys; you can immerse yourself in a variety of activities, from watching videos to performing microtasks, and even referring friends.
Want to spice up your earning journey? PrizeRebel offers daily challenges, promotional codes, and both free and paid offers to keep things exciting. Your earned points become a versatile currency, exchangeable for gift cards, cash, or entries into contests and raffles. If you're a regular user, the rewards don't stop there; you can even opt for weekly payouts.
PrizeRebel welcomes users over 16 (with parental permission until 18), and though it has a special place for folks from the US, Canada, UK, and Australia, it's a platform that embraces variety and flexibility.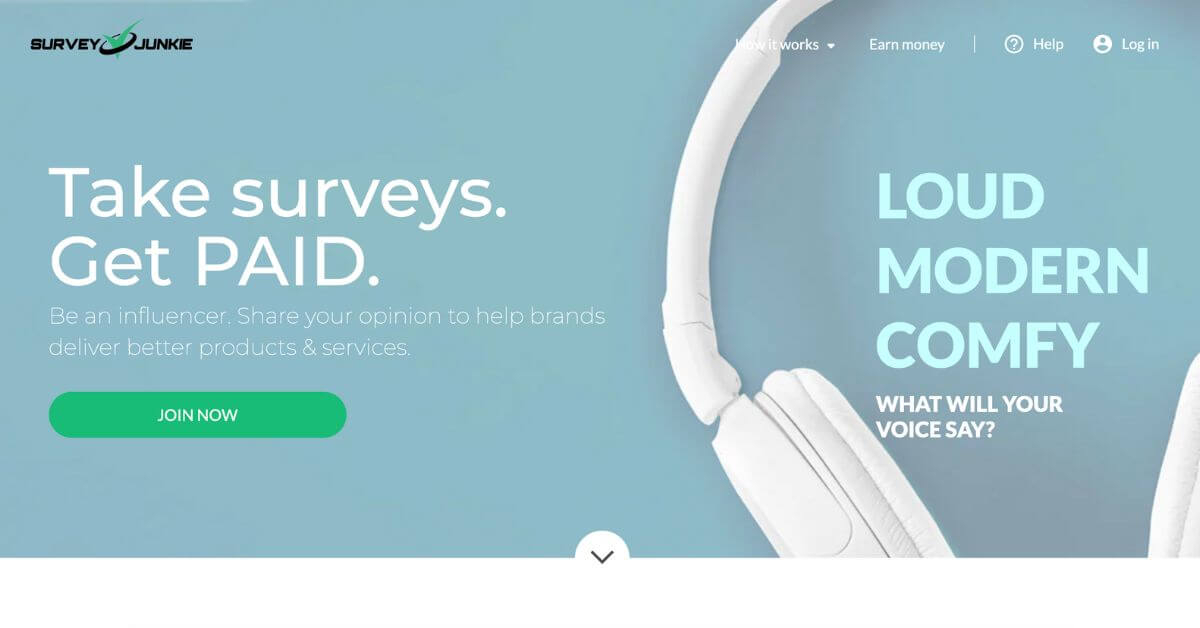 Survey Junkie
Survey Junkie isn't just a survey platform; it's a thriving community where over 10 million members have found a rewarding way to share their opinions.
With Survey Junkie, you're not merely answering questions; you're helping shape and enhance the retail products and brands that people love.
The beauty of Survey Junkie lies in its variety and fairness. Whether you're diving into a quick survey or engaging with a more in-depth one, your time and opinions are valued. Longer surveys offer more rewards, and the platform ensures that payouts align with the effort you put in.
Want to take your earning experience further? Survey Junkie offers additional opportunities, such as completing profile surveys and inviting friends to join the community. Every task is a chance to accumulate points, and with a minimum balance of just 1,000 points (equivalent to about $10), you can start redeeming your hard-earned rewards.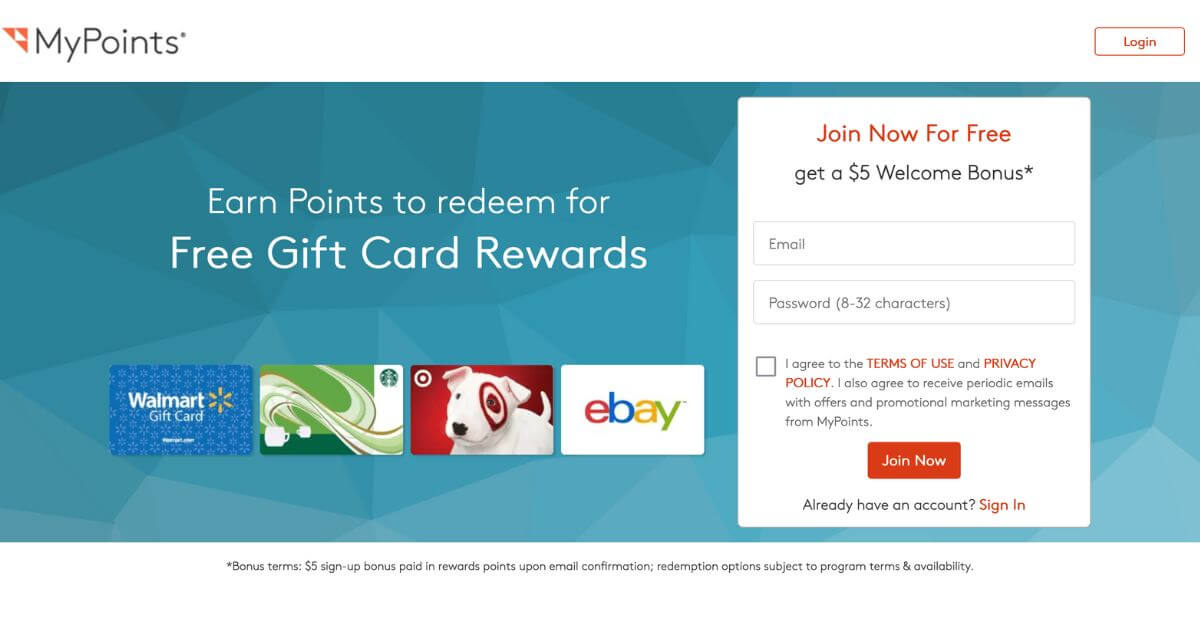 MyPoints
MyPoints is more than just a survey site; it's a versatile platform that puts the power of earning extra money online in your hands.
Whether you're passionate about paid surveys or drawn to other online tasks, MyPoints offers a diverse range of opportunities. From shopping online and booking travel reservations to watching videos and downloading coupons, the choice is truly yours.
But MyPoints doesn't stop at variety; it excels in rewards too. With options like $25 PayPal gift cards and $10 gift cards for your favorite stores and restaurants, redeeming points becomes an exciting experience. Once your balance reaches 1,500 points, you can dive into a selection of over 55 types of gift cards, turning your online efforts into tangible treats.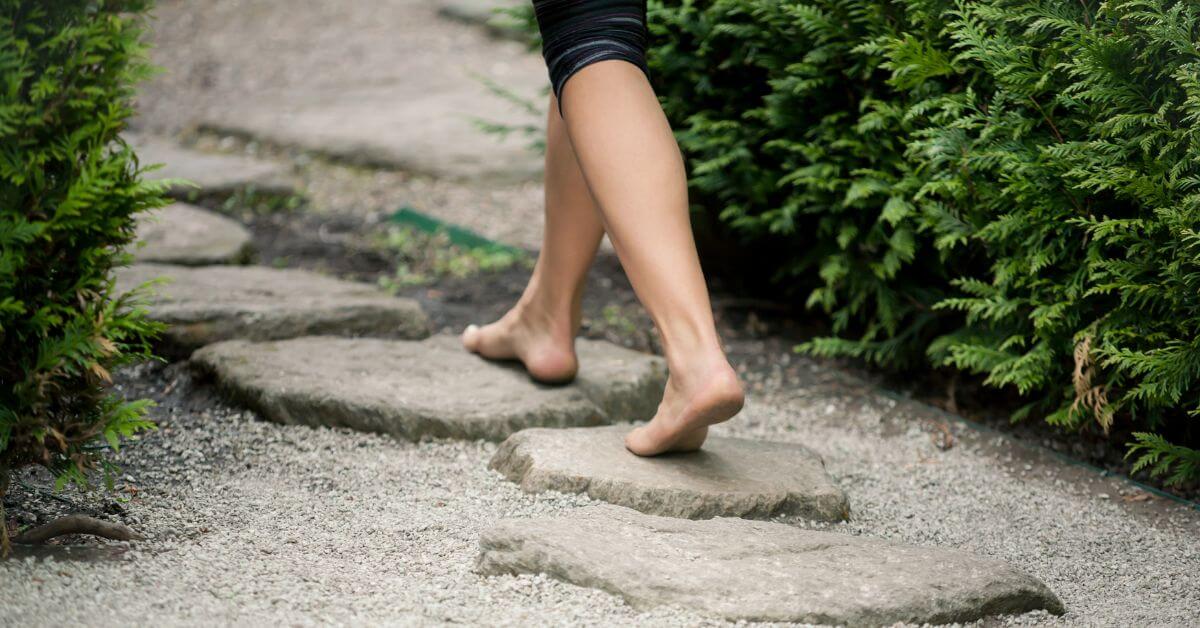 Your next step
Navigating the world of online surveys is like exploring the open road of the American landscape from the bustling city vibes of Swagbucks to the friendly neighborhood feel of Monetha, there's a survey platform that's just the right fit for you.
Whether you're a seasoned survey taker or just starting your journey, US platforms like InboxDollars, PrizeRebel, and Survey Junkie offer a diverse and rewarding experience. It's like finding your favorite diner on a cross-country road trip – there's something for everyone, and the rewards are as satisfying as a home-cooked meal.
But why stop at the state line? Monetha invites you to take your survey-taking experience to the next level. With a fresh approach to rewards – think Walmart gift cards and thousands of others – and a community that values your time and opinions, Monetha is your gateway to the big leagues of earning.
Ready to hit the road and make your voice heard? Your perfect survey platform is out there, waiting for you to discover it.
Plus, if you want to know more about US survey platforms, you'll find lots more information here.