Making money without skills or experience
Online survey websites are a great way for people in the U.S. to make extra money if they have some free time on their hands. You don't need any special skills or experience to start completing surveys, and you can do it from anywhere once you have an internet connection.
Survey websites and apps can be a big help for those who want or need to work from home. This might include people who can't work regular jobs because of disabilities, caring for family members, not having a way to get to work, or any one of a thousand other personal reasons.
While you won't get rich quickly by taking online surveys, the US survey site market tends to pay more than anywhere else.
This means that Americans are best positioned to take advantage of survey sites and use them as a steady way to earn extra money over time.
Take surveys for gift cards!
Share your valuable opinions and get any of 5,000 gift cards from top brands.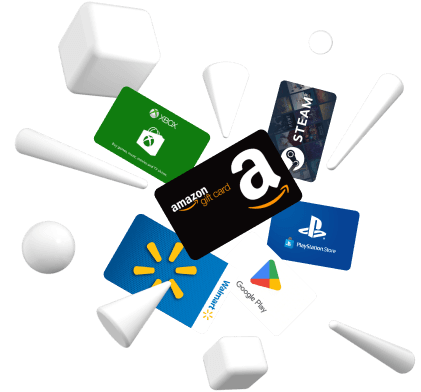 An introduction to paid surveys in the USA
For people right across the US, paid survey sites present a fun and entertaining way to share opinions on products and services they use and care about. At the same time, they are contributing to shaping the market landscape while making some extra dollars in the bargain.
This makes survey sites an appealing option for a variety of people, from high school and university students looking to make some pocket money to retirees wanting to stay engaged with current market trends and earn some extra cash while they're at it.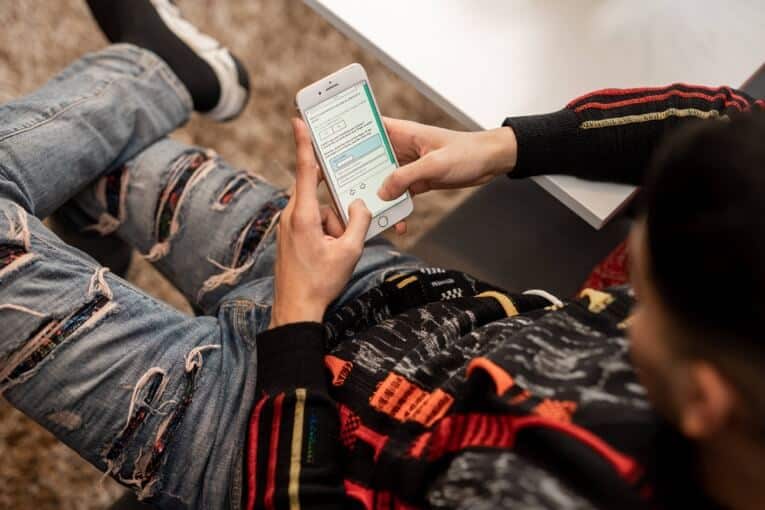 How paid survey sites work?
Paid survey sites are websites or apps that pay people to answer questions and offer their opinions, along with a range of other simple tasks. These surveys and tasks come from companies and marketing agencies that want to know what people think about their products or services and how they might be improved.
Here's a simple explanation of how it works:
What do people want?
Companies and their marketing agencies want to know what people like or don't like about what they have to offer. Surveys help them make better products, better decisions, or advertise in a way that people enjoy.
Surveys give them answers
Paid survey sites help these companies by asking people to answer questions and offer their opinions. These surveys might be about a type of food, a TV show, a new car model, a government service, or anything else.
Answer and earn
People sign up on these sites and pick the surveys they want to answer. After answering the questions, they get paid. Sometimes, instead of money, they might receive gift cards, special offers, a discount, or even a chance to invest in cryptocurrencies.
How your answers get used
The companies and marketing agencies examine the answers to learn what people think. This helps them decide if they need to change something about their product, service, or brand.
By completing surveys, the user will be rewarded with points, money, or gift cards, depending on how the site operates.
One such site, Monetha, awards points that can be redeemed for thousands of top-brand gift cards, exchanged to invest in cryptocurrencies, or even used to donate to charities. How much you earn depends on the survey's size, the time you need to invest in completing it, and the level of difficulty.
What if you could shop as usual or take surveys and get free Amazon gift cards as a bonus? Say no more!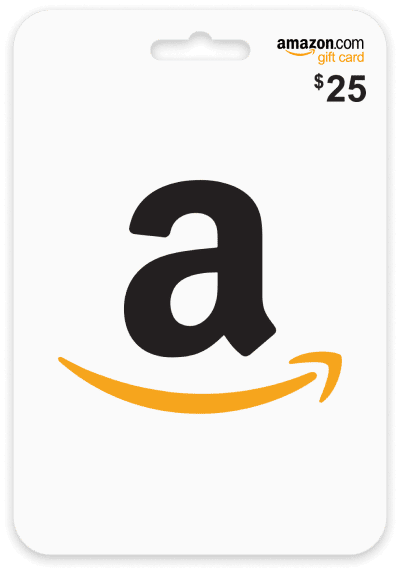 Different sites have different rules about when you can cash in your money or other rewards. For most survey sites, you'll need to earn a certain amount of points first before being eligible to cash in your rewards.
Taking surveys can be a nice way to make a little extra money or get rewards, but it shouldn't be your main way of making money. You can read more about how you can earn gift cards for taking online surveys.
Plus, remember to exercise caution, as some survey sites are scams that want to steal your information or your money. Always check that a site is safe before you join. (More of that later.)
Online surveys in a nutshell
To put it in a nutshell, paid survey sites help companies learn about products and human behavior in relation to the products. In return for their opinions, they give people a way to earn a little extra money or get rewards for sharing their likes and dislikes and giving a brief insight into their lifestyles.
From California to Chicago or New York to Nashville, survey sites are a way for regular US people to have a say in what companies are doing and, in return, for the companies to understand what people really want.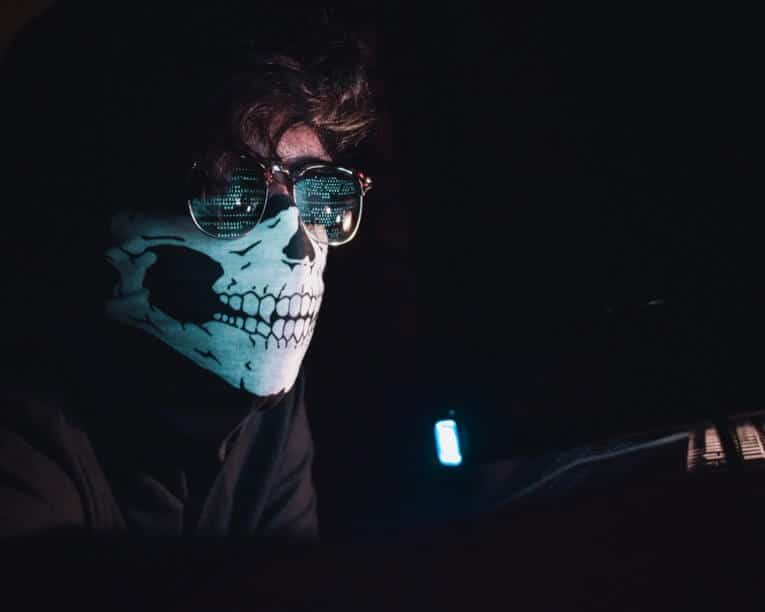 Are online survey sites safe?
Legitimate survey sites pay people for their time and opinions. However, nobody claims that you're going to become rich doing this, but it is a nice way to earn some extra cash or welcome rewards when you have a little free time.
Trustworthy sites like Swagbucks, Survey Junkie, Monetha, Freecash, and Branded Surveys have a proven history of rewarding members for various tasks. These tasks include taking surveys, sharing opinions on products, scanning receipts, and completing daily activities.
But a word of warning: not all survey sites are honest.
Some are scams that want to steal your information or even your money. One big clue that a site might be a scam is if they ask you to pay a membership fee to get started. Legitimate survey sites will never ask you for a penny to get started.
To keep yourself safe, it's a good idea to learn about other ways to recognize fake survey sites. Doing a little research and knowing what to look for can help you avoid trouble and make sure you're using sites that are legitimate and safe.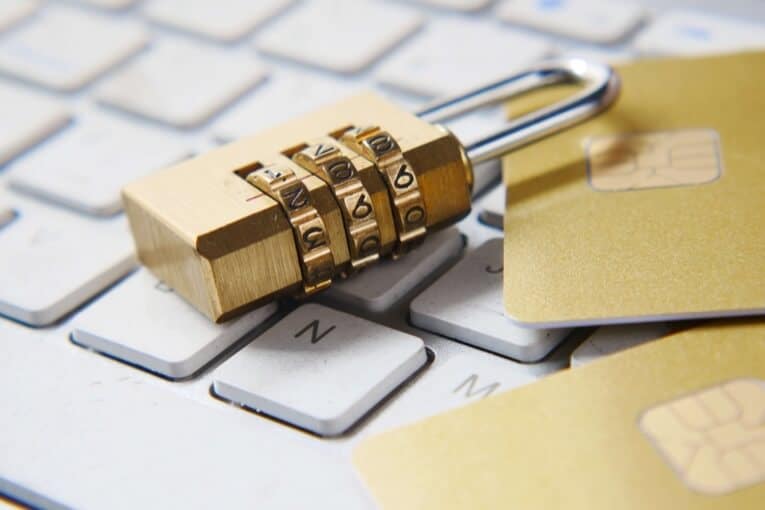 Here are 12 easy ways to tell if a survey site is safe
Promising earnings that are too good to be true
Charging a sign-up fee
Lack of contact information
Negative reviews and feedback
No privacy policy
Sending spam or unsolicited emails
There is no evidence of users being paid
Suspicious website address
New domain names
Lack of company information
Emails sent from free email accounts
Requesting too much personal information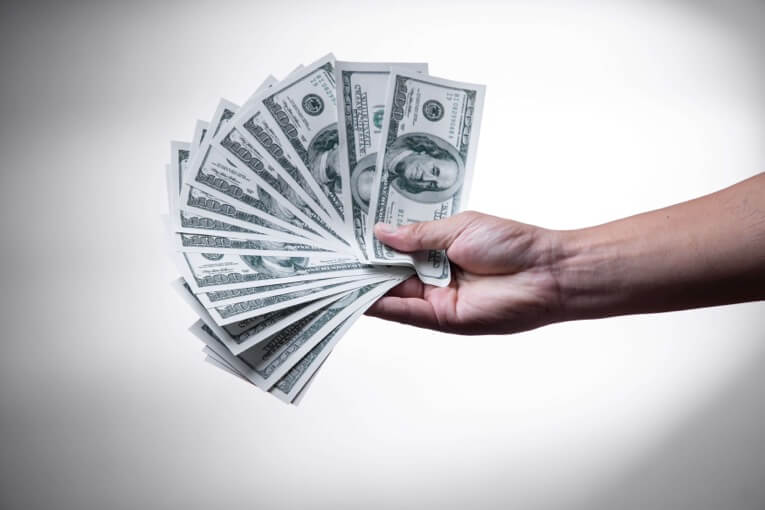 How much can you make?
Survey sites might not make you rich enough to retire to a villa in the Bahamas, but you can still earn some useful cash and tons of neat rewards. How much you'll earn depends on the survey site, the survey's length and difficulty, and your geographic region—it pays more to live in the US.
On average, top survey sites pay between $0.25 and $10 for each survey. That's why joining multiple sites can help increase your earnings significantly.
Along with cash back opportunities, survey sites like Monetha, Survey Junkie, Branded Surveys, and Toluna reward you with gift cards (among other things) that can be redeemed in major online stores like Amazon, Spotify, eBay, Apple, Nike, Playstation, Walmart, and thousands of others.
But remember, before joining any survey site, do your research. Examine how much they pay, how often you can claim your rewards, and if they pay by cash, gift card, or other methods.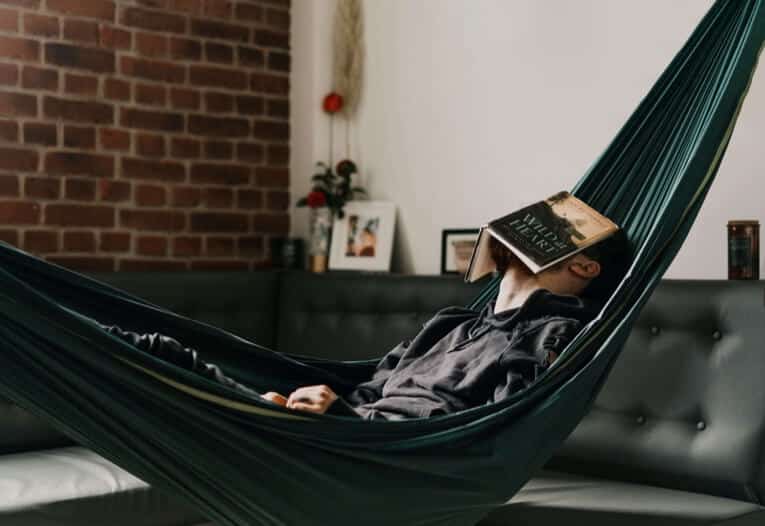 How to get the most from survey sites
The amount you earn from survey sites depends on several factors, including the time you dedicate, the sites you choose, and their payment rules.
However, it's reasonable to think that by completing 3 to 5 online surveys every day, you might make between $20 and $30 per week without too much effort.
Plus, there are ways you can learn to increase your earnings with legitimate survey sites.
Register with several sites
If you only register for one site and keep waiting for survey invites, your earnings will be limited. To maximize your earning potential, it's a good idea to join multiple trustworthy survey sites that you feel comfortable with.
Don't just stick to surveys
Many top-paying survey sites provide rewards not just for taking surveys but also for other simple tasks. For example, on sites like Monetha, members can earn points by shopping online with over 1,500 partner retailers, earning extra points for purchases they would probably make anyway. In addition to surveys, you can earn extra points for simply signing up (welcome points) and completing a range of daily activities.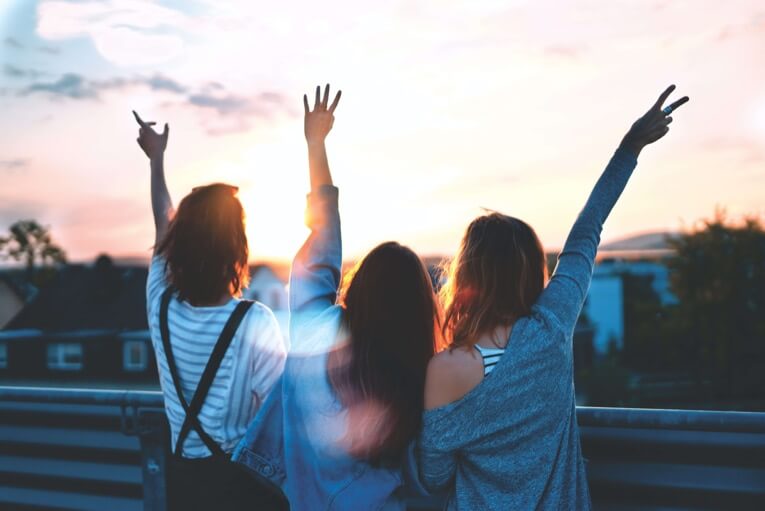 Refer your friends and family
Many survey sites reward their users for referring friends, family, and colleagues. Once the referral signs up, the person who referred them will receive a bonus. Some sites will even reward the original user when the people they've referred make purchases online and complete other tasks.
Setting Daily and Weekly Targets
The best US survey sites provide ways to earn rewards beyond just taking surveys. They often reward members for being consistent, truthful, and timely, and some even give extra rewards for achieving daily or weekly goals. Essentially, you can earn bonuses for reaching certain targets, so you get rewarded for getting rewards. Pretty cool, right?
Go for the Easy Options
You might be drawn to online surveys that seem to pay more, but often the surveys that pay a little, like $0.50, can be much easier and quicker to finish and even more enjoyable. While other survey takers might overlook these smaller-paying surveys, their loss can be your gain, as it means these easier opportunities are all yours for the taking.
Never miss an opportunity
Firstly, it's a good idea to create a new email address dedicated to your survey sites. Some survey sites still notify their users via email. So, having a designated email address and checking it regularly means you'll never miss a survey opportunity.
However, if you've downloaded a survey site app to your smartphone, you'll need to check the app's dashboard regularly to avoid missing out on any money-making opportunities.
The 15 best-paid survey sites in the US in 2023
If you live in the US, you're at an advantage when it comes to earning extra money online with survey sites. It's worth noting that not every country offers the same earning opportunities as the US.
There are many great survey sites in the US, but there are also many that will waste your time.
Let's look at some of the best.
Branded Surveys
For those residing in the US, the Branded Surveys platform can be a great way to supplement an income since it is straightforward, easy to use, and provides a great selection of paid surveys.
Along with surveys, other ways to earn on this site include participating in daily polls and engaging with paid offers, though surveys are typically the most lucrative method.
Users can cash out with just $5 and redeem their earnings through bank transfer, PayPal, or as gift cards.
Monetha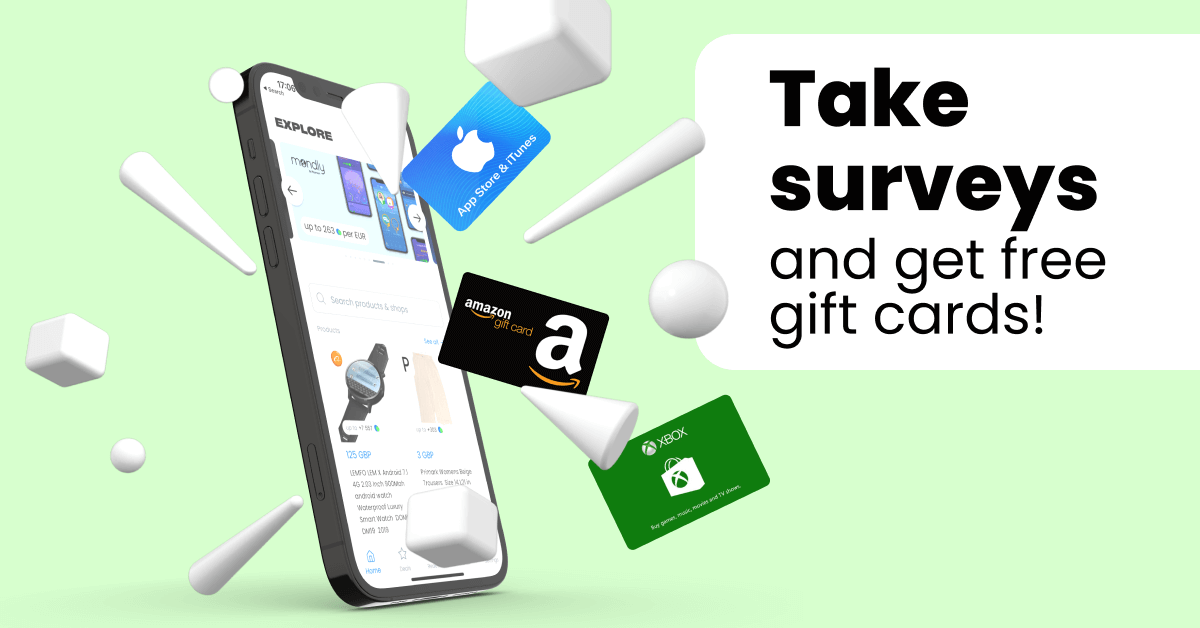 Monetha is a rewards app where you can earn points for shopping, taking surveys, and other mini-tasks. Shop at any of over 1,500 partner stores, and you'll earn valuable points every time. You can then trade these points for gift cards from big brands like Amazon, Nike, Apple, and eBay, invest the points in cryptocurrencies, or donate them to charity.
Survey Junkie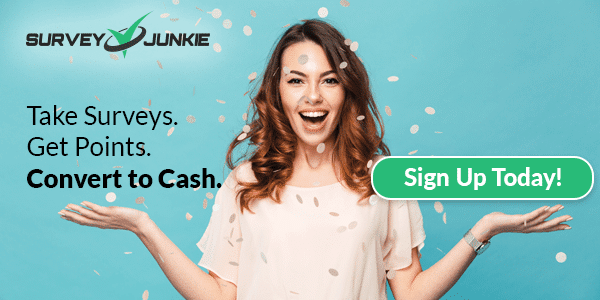 Survey Junkie is a well-liked platform for making money by taking paid surveys. It boasts a community of over 10 million members.
The platform offers online surveys of different lengths on various subjects, enabling users to influence and improve retail products, services, and well-known brands. Known for its enjoyable user experience and fair payments, Survey Junkie is a reputable place to earn some extra cash.
Longer surveys usually pay more, but there are also other ways to accumulate points, like filling out profile surveys or getting friends to sign up.
Swagbucks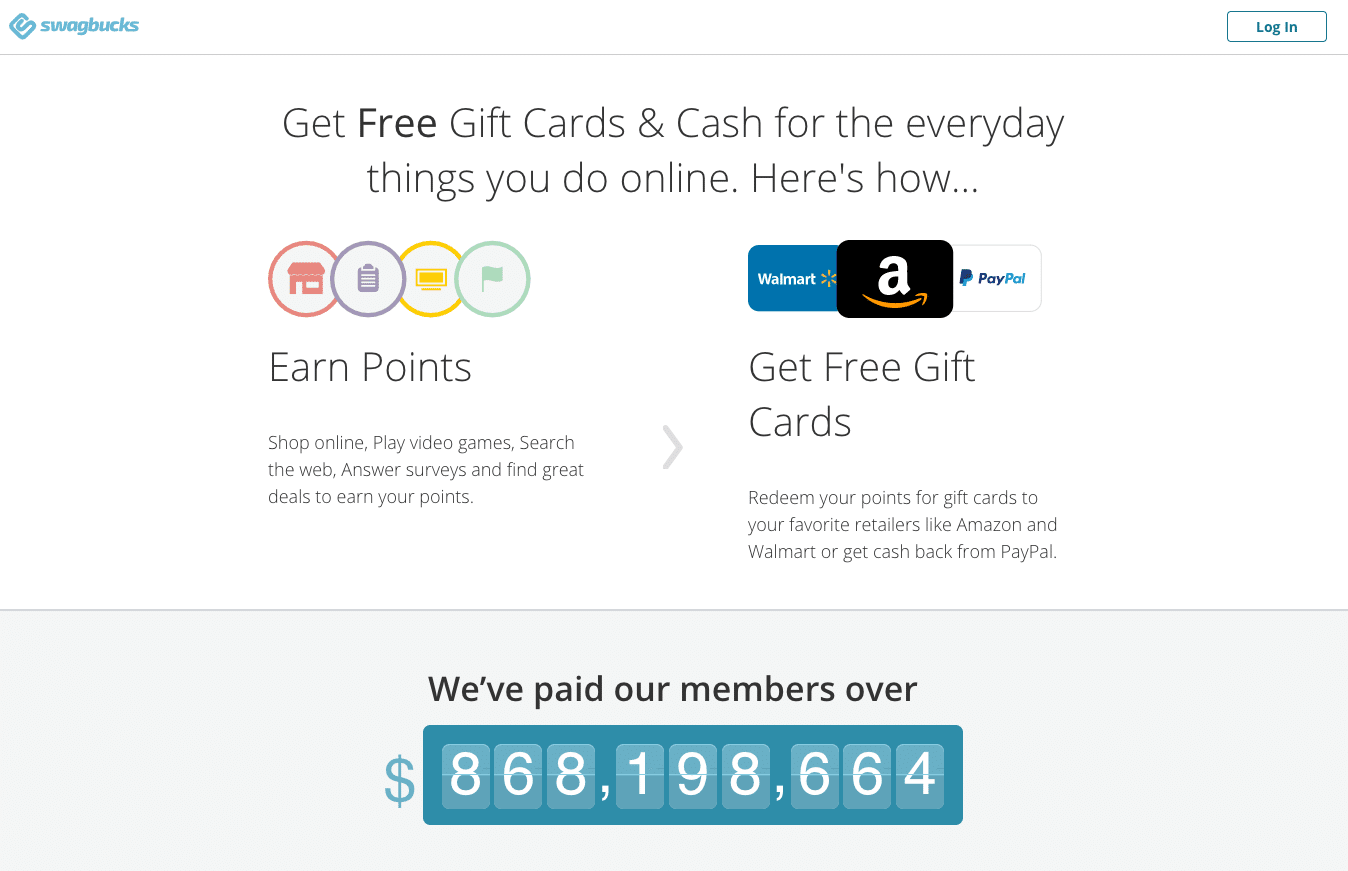 Swagbucks is more than just a survey site; it's like a fun online playground where you can earn money and rewards.
Swagbucks is a rewards website where you can earn money not just by taking surveys but also by playing games, shopping, searching the web, and other easy tasks. By using their special search bar, you collect points that you can exchange for gift cards for brands like Visa, Apple, PayPal, and Walmart.
The best part? You can cash out for as little as $1 or start getting actual cash at $25. With over $900 million given out so far, Swagbucks offers an exciting way to make some extra cash.
InboxDollars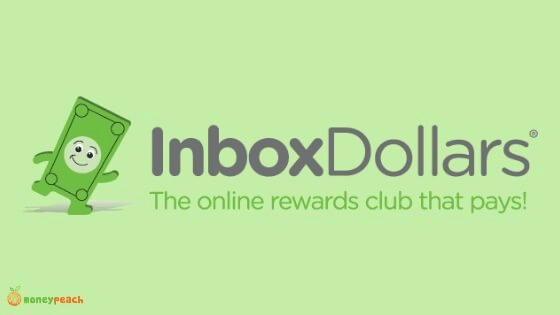 InboxDollars is an American platform that gives you multiple ways to earn money. Whether it's taking paid online surveys, shopping online, playing games, reading emails, or even searching the web, there's something for everyone. The app is user-friendly and offers plenty of daily opportunities to earn.
Initially, you need to reach $30 before you can cash out, but after the first time, it drops to just $10. Plus, there's a $5 bonus just for joining. InboxDollars is a versatile option for those in the US looking to make some extra money.
American Consumer Opinion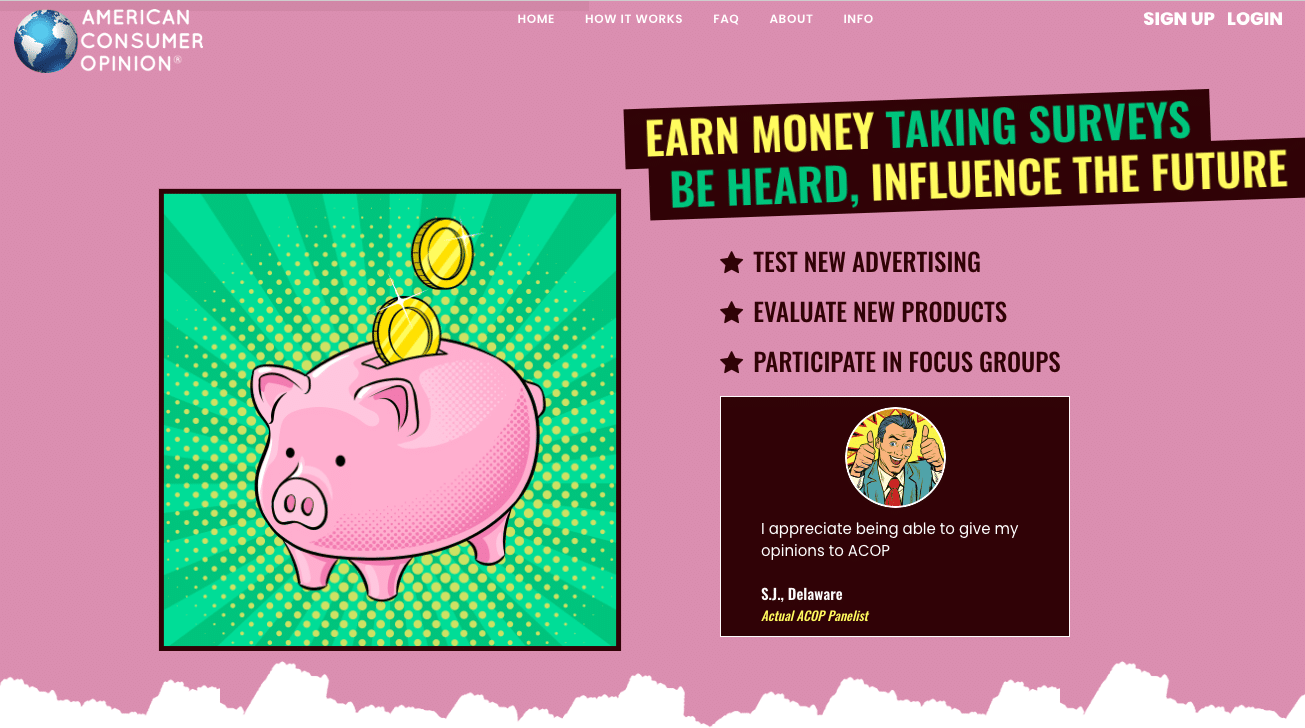 The American Consumer Opinion Panel (ACO) is an earning platform open to everyone but offering great opportunities for those living in the U.S.
With over 7 million members and a payout of over $30 million, ACO allows users to make money by taking surveys, participating in research projects, and even entering prize draws.
The two types of surveys available are basic surveys, which reward 5 to 50 points each, and more in-depth follow-up surveys, which offer more points. Users can cash out their earnings through PayPal, check, or Hyperwallet once they reach 1,000 points, which is equivalent to $10. Users can also redeem their rewards for electronic gift cards from brands like Amazon, Walmart, and many others.
My Points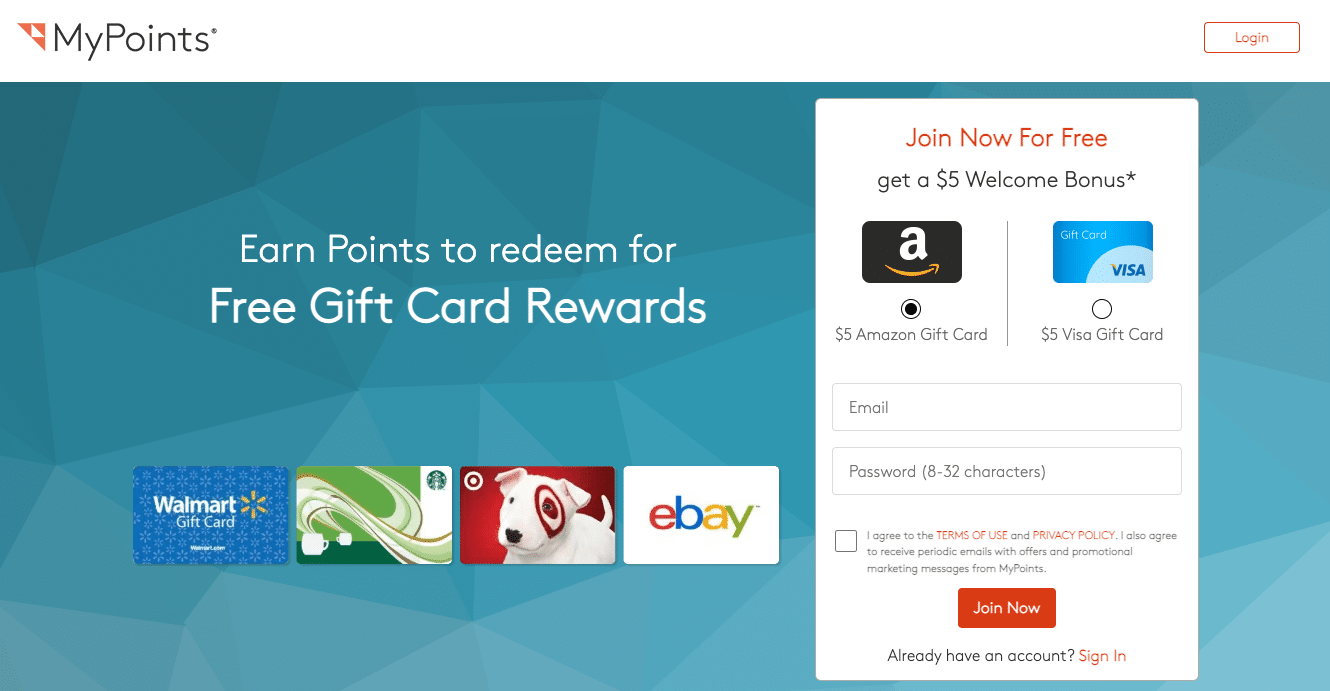 MyPoints is a versatile earning platform that offers a wide array of opportunities, particularly appealing to American users. Whether it's taking surveys, using promo codes, achieving goal bonuses, or shopping online with cashback offers at American stores, MyPoints provides various ways to earn and save money.
The platform is especially attractive to online shoppers as it offers numerous cashback options, helping users save on purchases. Payout thresholds vary, with options like Amazon gift cards available once you've earned $3, while PayPal payouts require a $25 balance.
MyPoints also allows members to earn points by booking travel reservations, watching videos, or downloading coupons.
SurveySavvy
SurveySavvy is a unique earning app available in the USA, offering a passive income just for having the app installed on your devices. Users can earn up to $15 per month by installing it on three devices. For each device connected with SavvyConnect, users receive $5 per month, or $60 a year.
Plus, the platform allows members to earn in various ways, from taking paid online surveys that pay up to $20 each to earning for surfing the web, participating in behavioral research, keeping their profile updated, and making referrals.
With a minimum survey payout of just $1, daily payments are accessible, providing a flexible way to earn.
Nielsen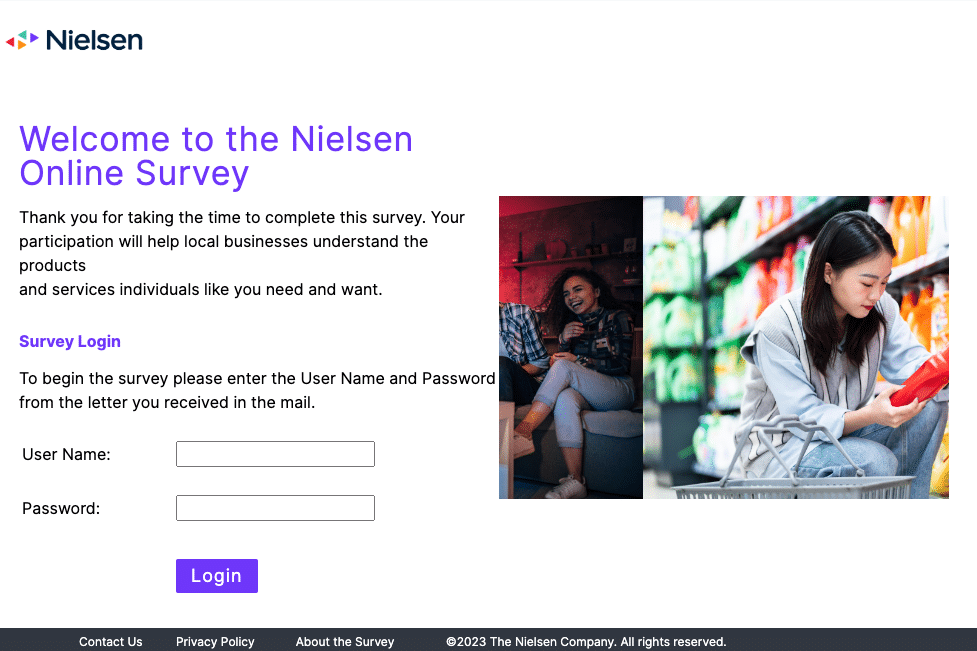 Nielsen, a renowned survey company for over 90 years, has entered the digital age with its Nielsen Mobile and Computer Panel. US users can earn rewards for using their phones, participating in special surveys, or even just watching TV.
The more devices that users connect, the more rewards they earn. These rewards allow members to participate in weekly $1,000 sweepstakes and enter monthly draws that offer $10,000 in prizes, with 400 members chosen as winners every month.
If you like taking surveys or playing games of chance, you might enjoy trying Nielsen in the US. It's a fun and different way to earn some extra money.
Freecash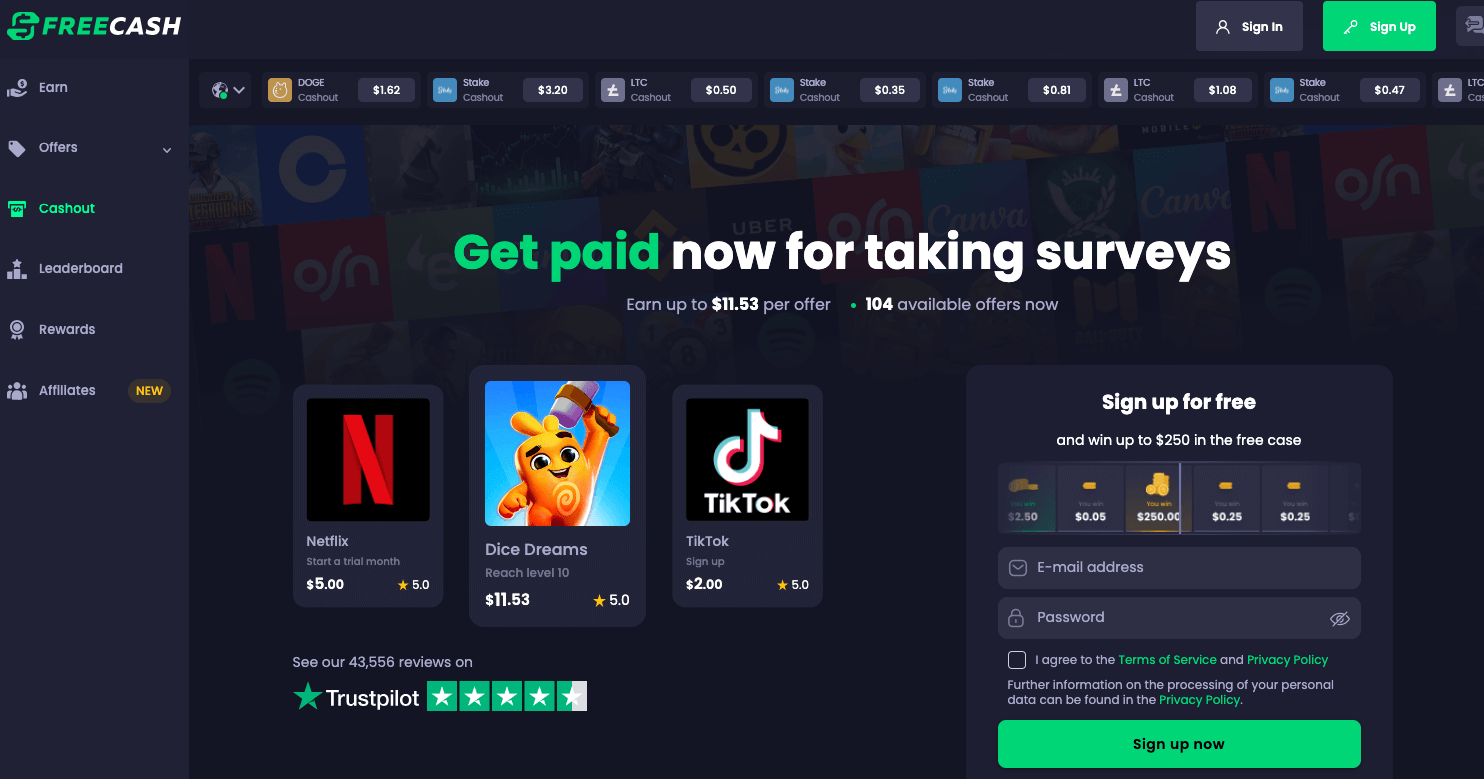 Freecash is a growing US survey and GPT (Get Paid To) platform that's worth exploring for anyone interested in making some extra money online.
Primarily, users can earn money by participating in paid online surveys. Additionally, they have access to various paid offers that can increase their income.
One of the standout features of Freecash is the option to cash out earnings in cryptocurrencies like Bitcoin. It's notably one of the quickest-paying sites in the US in this regard, allowing users to withdraw as little as $0.25 and receive it instantly. For those who prefer PayPal cash back or gift cards, the minimum withdrawal limit is set at $5.
If you're interested in expanding your opportunities to earn online, Freecash could be an appealing option, especially if you're keen on cryptocurrency.
PrizeRebel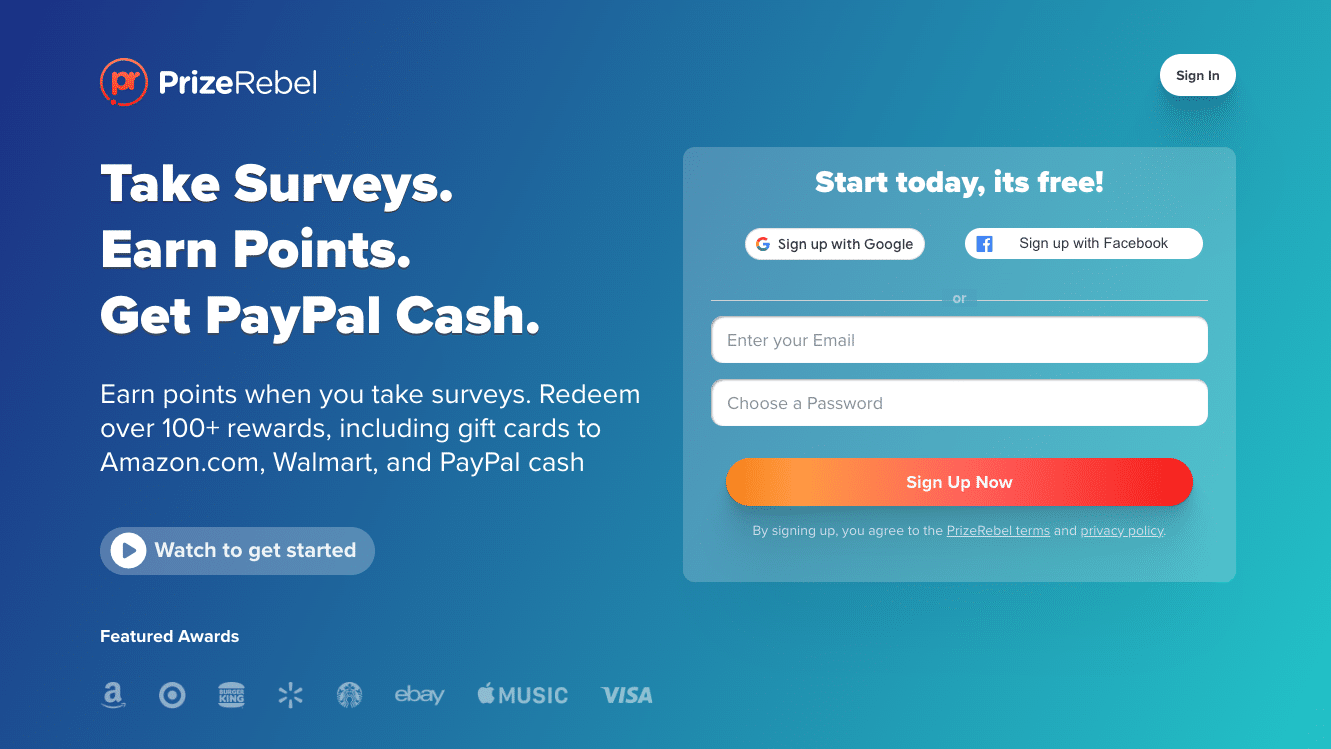 From taking online surveys, participating in online offers, playing games, and referring friends to performing micro-tasks, PrizeRebel has something for everyone. Let them earn from daily challenges, free contests, and occasional promotional codes with free points.
Whether you prefer gift cards or PayPal payments, PrizeRebel's fast payout processing ensures quick access to your earnings. With options to exchange points for cash, gift cards, or even entry into contests and raffles, PrizeRebel offers a flexible and engaging way for Americans to make some extra money online.
Users over 16 can join (those under 18 need parental permission), with preferences given to individuals from the US, Canada, UK, and Australia.
PineCone Research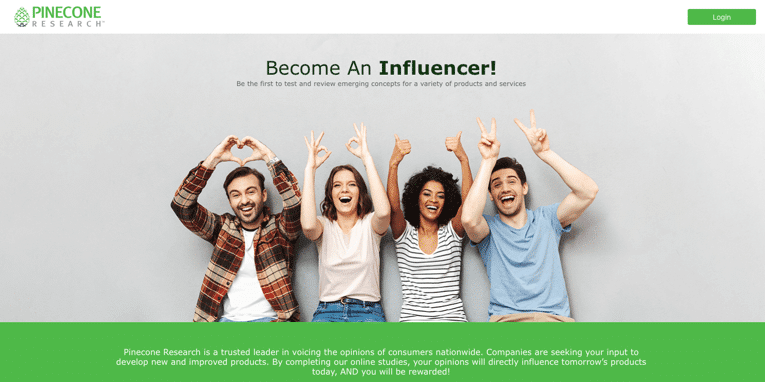 PineCone Research, one of the top-paying survey sites in the US, offers a minimum of $3 per survey, with an immediate payout after the first welcome survey.
However, joining is by invitation only, and opportunities are limited compared to other sites. That's why combining PineCone Research with other platforms is advised. The low payout threshold of $3 allows frequent withdrawals through bank transfers, gift cards, or prepaid VISAs.
Be aware that PineCone only accepts a restricted number of new members monthly, and sometimes none at all.
The Medical Advisory Board

If you work in the healthcare industry, this one's for you. The Medical Advisory Board (MAB) consists of healthcare professionals globally committed to enhancing healthcare's future through online surveys and discussions.
All medical workers in the US and worldwide can join for free, earning points through surveys. Screener surveys pay 10 points, while regular surveys can pay between 700 and 1,000 points. The number of surveys you take, influenced by your available time, will determine your earnings.
100 points are equivalent to $1 US, and surveys typically take approximately 10 minutes. As easy as that sounds, the one drawback is that members must accumulate at least 2,500 points to cash out their rewards.
Superpay.me
Superpay.me provides excellent earning possibilities in the US. The platform primarily focuses on online surveys but also offers ways to earn through clicking ads, taking offers, watching videos, and participating in a quarterly $1,000 cash contest.
Navigating and discovering all the earning methods is the key to quickly reaching the low payout threshold of just $1. The platform offers payment through PayPal, Skrill, Bitcoin, and gift cards, making it accessible and convenient. A $0.20 joining bonus also helps users get close to the payout threshold immediately.
What sets it apart is its impressive support, usually responding within hours if assistance is needed.
CashCrate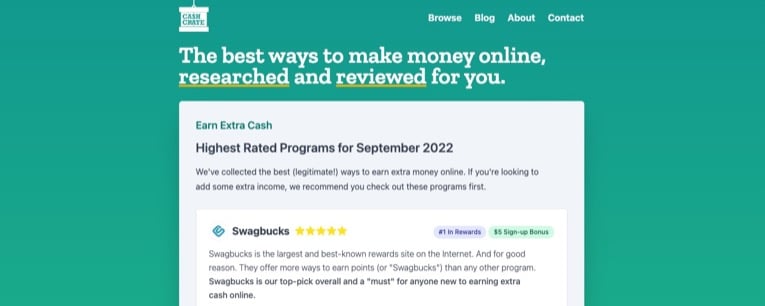 CashCrate offers its users a multitude of ways to earn money, not just through surveys but also by testing new products, shopping online, and referring friends. It stands out by allowing teenagers as young as 13 to join, providing them with an opportunity to make some extra pocket money.
One attractive feature of CashCrate is the refer-a-friend bonus. When you refer a friend, you not only earn 20% of what your friend makes but also an additional 10% of what their friends earn.
And here's a real novelty. Once your earnings reach $20, CashCrate will send you a check. You can then earn extra points just for sharing a picture of your check on social media sites.
Conclusion: Extra cash to do what you want
Online surveys provide a flexible and enjoyable way to earn cash, gift cards, and other valuable rewards. By following the above steps and engaging with the process honestly and regularly, you can gradually accumulate rewards.
It's a great way to share your opinions on products and services while getting something tangible in return. Whether you're looking to earn a little extra for the holidays, put some more spending money in your pocket, or simply enjoy sharing your thoughts, online surveys can be a rewarding activity for anyone in the USA and beyond.