So, you've got a stack of gift cards collecting dust in your drawer, huh?
Maybe Aunt May and Uncle Bob thought you'd love to spend $50 at a store you haven't visited since high school. Or perhaps you won a gift card to a steakhouse, but you're a vegetarian.
Whatever the case, those little plastic cards don't have to go to waste.
What if you could shop as usual or take surveys and get free Amazon gift cards as a bonus? Say no more!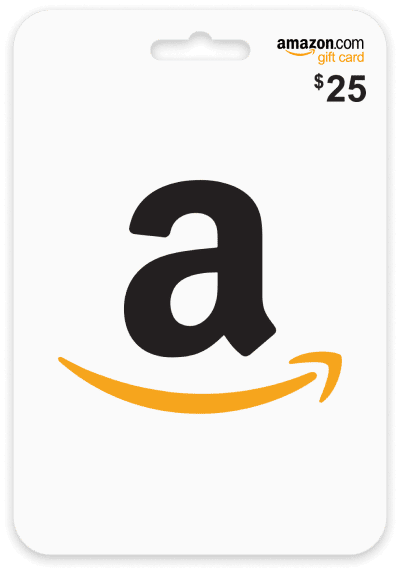 In this guide, we'll explore the many avenues you can take to turn those gift cards into cold, hard cash. We'll even take a quick look at how you can get free gift cards with the Monetha online rewards platform.
Perfect for anyone from college students to retirees, this article is your treasure map to financial freedom—or at least, a little extra spending money.
Why sell gift cards?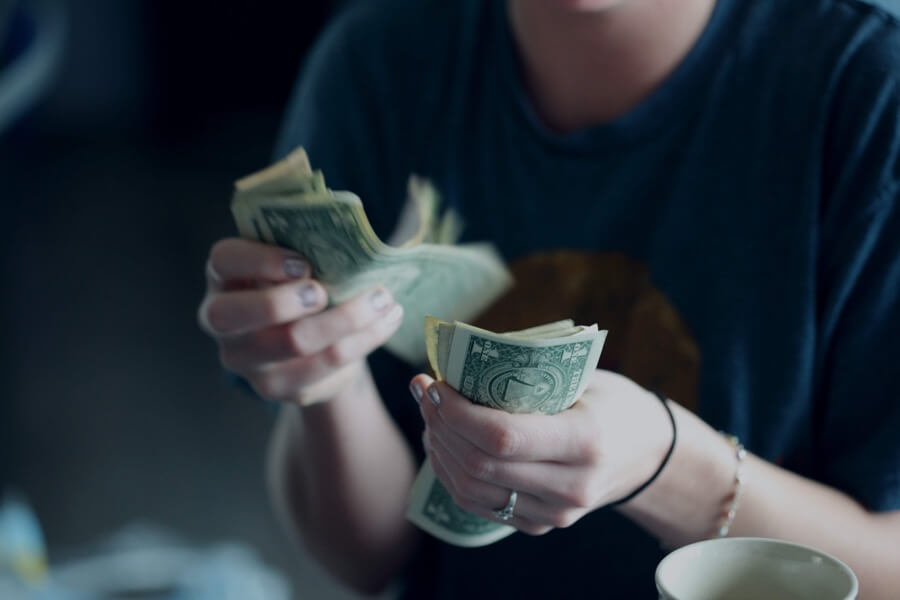 You might be wondering, "Why would I sell a gift card? It's basically free money."
Let's be real. Not all gift cards are created equal. While a gift card to your favorite store is like a golden ticket to a shopping spree, a gift card to a place you never frequent is more like a puzzle piece that doesn't fit into your life's jigsaw.
So, why not turn that misfit card into something universally loved by all – cash?
And here's another super idea.
By signing up for an online survey or rewards program, you can bag gift cards for free. Survey and rewards apps reward you with gift cards just for shopping online, taking simple surveys, referring friends, and even for signing up.
You can read about the best of the best online survey platforms here.
Unlocking Real Value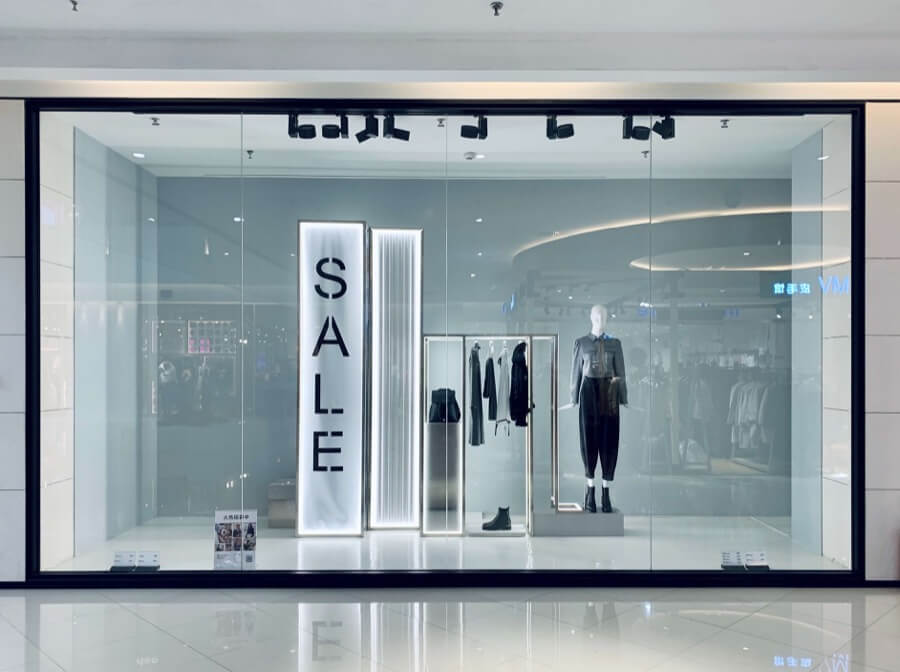 First off, selling your gift card unlocks its real value.
Sure, a $50 gift card to a high-end boutique sounds fancy, but if you're never going to shop there, it's essentially worthless to you.
By selling it, you can convert that card into cash, which you can spend anywhere, not just at a specific retailer.
Here's what selling unwanted gift cards can bring you.
Financial relief
For many families and individuals, every dollar counts. Having gift cards for stores that don't align with your needs can feel like a waste. But selling these cards can provide a small but meaningful financial cushion.
Take surveys for gift cards!
Share your valuable opinions and get any of 5,000 gift cards from top brands.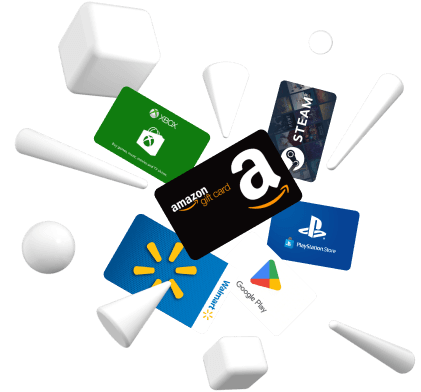 Whether it's paying off a bill, buying groceries, or even saving for a rainy day, converting gift cards to cash can offer a form of financial relief that's both immediate and practical.
As an extra step towards financial freedom, you could sign up for a paid survey site. You don't need any special skills or experience. You can start today with a mobile phone and a good internet connection. Here you can read about the top paid survey sites in the U.S.A and start your journey toward financial well-being today.
Flexibility and freedom
Cash offers the ultimate flexibility.
Unlike gift cards, which are restricted to specific stores or services, cash can be used anywhere. Need to pay for an unexpected car repair? Cash has got you covered.
Want to treat yourself to a night out? Cash doesn't judge. It's the Swiss Army knife of financial assets—versatile and universally accepted.
No Expiry Date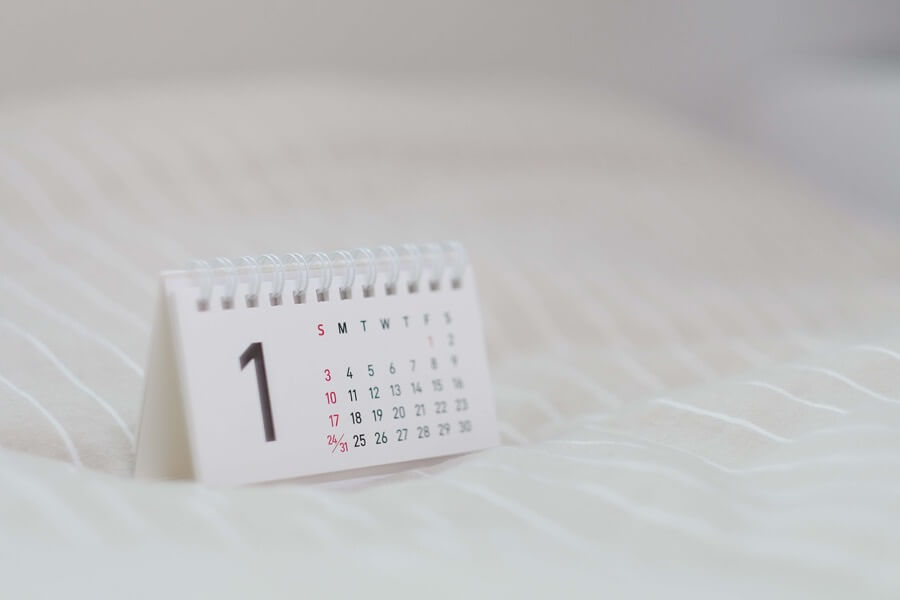 Let's not forget that some gift cards come with expiration dates or maintenance fees that eat away at their original value over time.
Cash, on the other hand, is timeless (inflation aside, but let's not get into economics here). By converting your gift card to cash, you're preserving its value for when you really need it.
Declutter Your Life
Finally, selling those unused gift cards can be a form of financial housekeeping. It declutters your wallet, your drawers, and your life, making room for things that truly matter.
Plus, it's a lot easier to keep track of your assets when they're all in one form: good ol' American greenbacks.
Where to get free gift cards
Monetha is a rewards app that takes the concept of "easy earning" to a whole new level. With a variety of ways to accumulate rewards, from shopping at your favorite online stores to taking quick surveys, Monetha is a treasure trove for anyone looking to earn gift cards effortlessly.
What if you could shop as usual or take surveys and get free Amazon gift cards as a bonus? Say no more!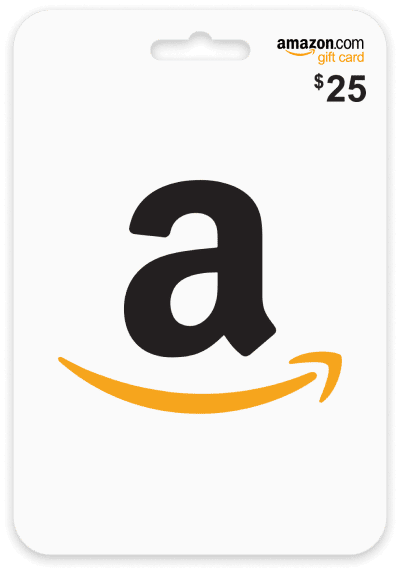 But the earning opportunities don't stop at shopping. Monetha also offers surveys that you can complete to rack up more points. These surveys are often short and cover diverse topics, making it simple to find something that interests you. And if that's not enough, Monetha even rewards you for referring friends to the platform and just for signing up.
The ease with which you can earn gift cards on Monetha makes it a standout choice for anyone looking to supplement their income or save on future purchases.
Where to sell your unwanted gift cards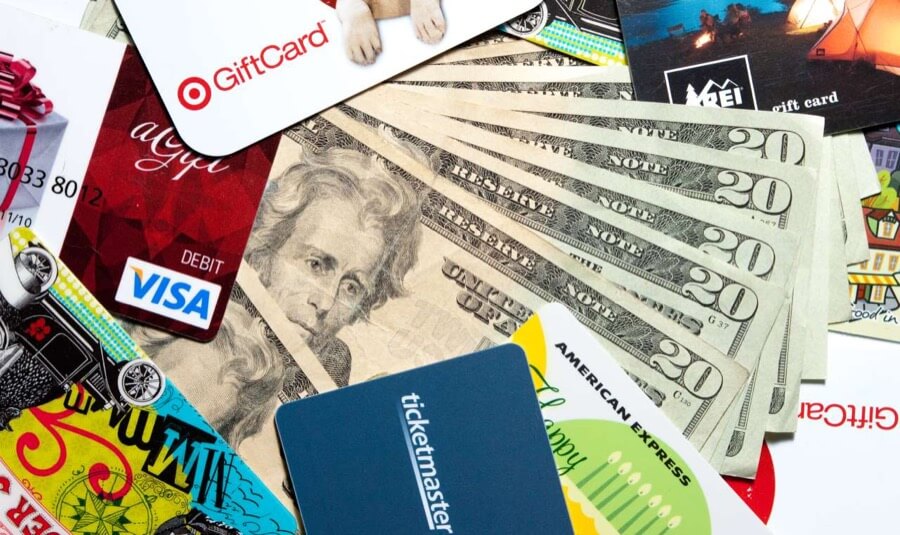 Now that we've established why selling those gift cards is a genius move, let's talk about where you can unload them.
The internet is a vast marketplace, teeming with opportunities to turn your gift cards into cash. But like any marketplace, it has its high-end boutiques and its sketchy back alleys.
So, let's navigate this digital bazaar together and find the best spots for you to cash in.
eBay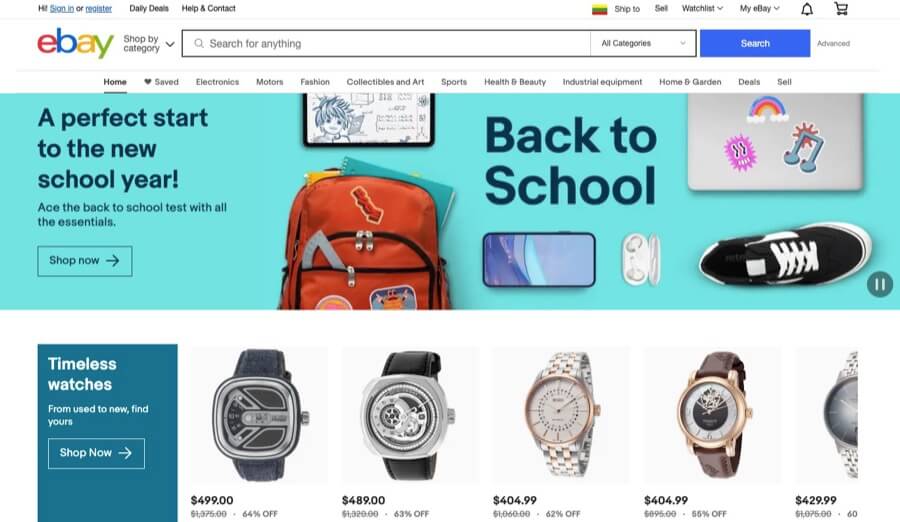 The granddaddy of online marketplaces, eBay allows you to auction off your gift cards to the highest bidder. The site claims to have 182 million active buyers, so your card is likely to get some attention. Just be cautious of seller fees, which can eat into your profits.
Raise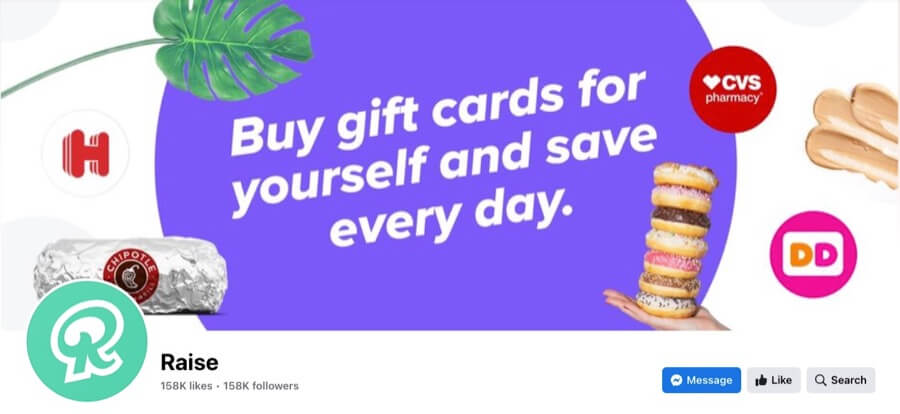 On Raise, you have the freedom to determine your gift card's selling price.
Listing your card won't cost you a dime, but once it's sold, Raise takes a 15% cut as commission. The platform accommodates gift cards with partial balances, requiring a minimum of $10 for physical cards and $5 for eGift cards. However, the balance on any card you sell must not exceed $2,000.
What if you could shop as usual or take surveys and get free Amazon gift cards as a bonus? Say no more!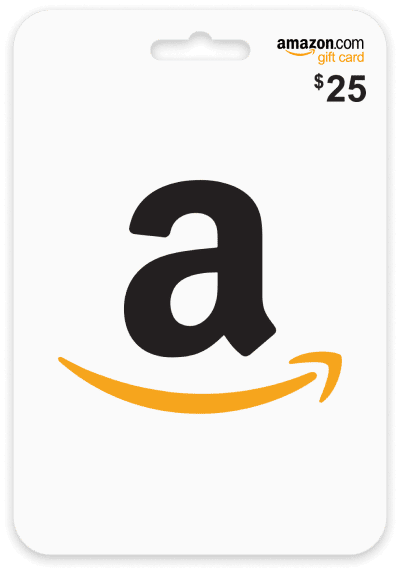 As for getting paid, Raise offers two hassle-free options: ACH Direct Deposit or PayPal. The best part? Neither of these payment methods comes with additional fees.
CardCash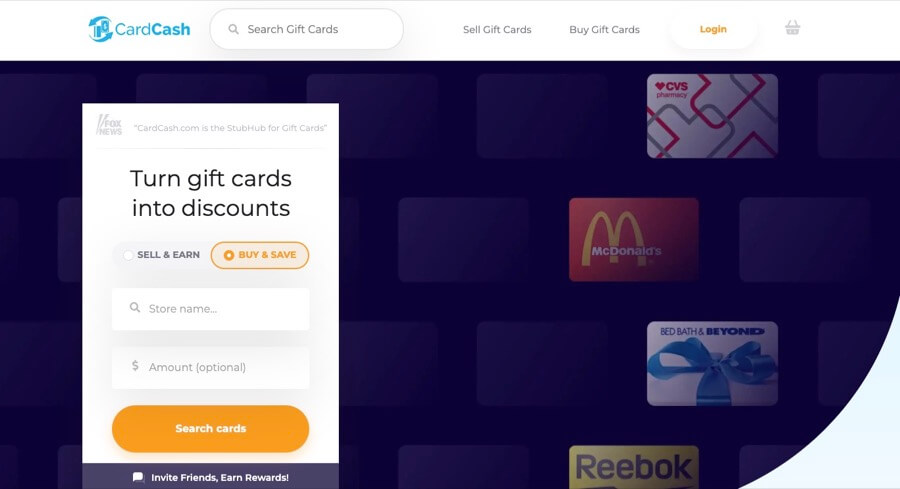 On CardCash, the amount you'll get for your gift cards can fluctuate. For instance, a Target gift card with a $25 value might fetch you around $20, give or take. While you can get as much as 92% of the card's original value, don't expect to cash out at 100%—the platform needs its cut, after all.
Additionally, CardCash provides an alternative to straight-up cash: trading your gift card for another one, often with a slightly higher value. Say you're holding onto a $100 gift card from 1-800 Flowers. You could either opt for $60 in cash or swap it for a Walmart gift card valued at $61.50. Both cash and gift card trade-in values can vary, so weigh your options carefully.
GiftCash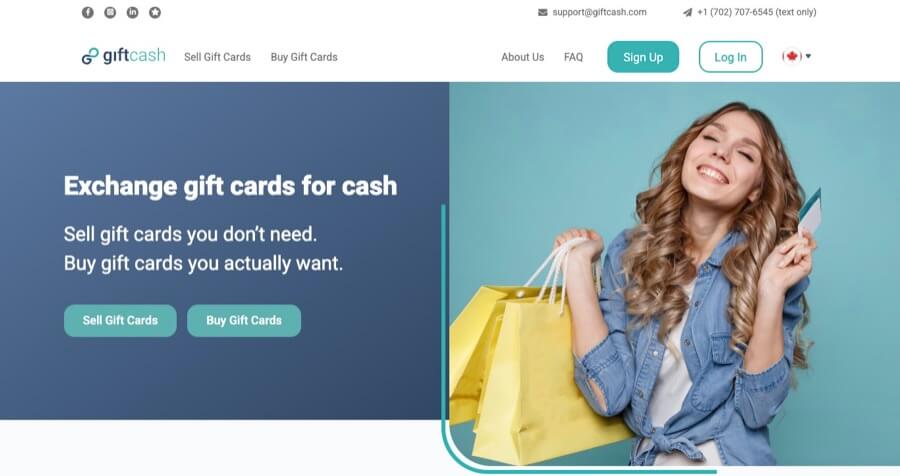 Similar to other gift card selling platforms, GiftCash offers a straightforward process. You enter the name of the retailer and the card's value to get an offer.
Cards from well-known stores like Target or Best Buy generally fetch a high percentage of their original value—often between the high 80s and low 90s. As of now, the maximum payout from GiftCash stands at 93%.
When it comes to card value limits, GiftCash has a range. The platform accepts cards valued from $25 up to $2,000. However, there are exceptions to this rule. If you're looking to sell gift cards from Air Canada, Apple/iTunes, or Petco, the minimum value has to be $100.
ClipKard
ClipKard features a quote tool that gives you an instant valuation for your gift card. If the offer suits you, you'll mail your gift card to ClipKard using a prepaid USPS label. Opting for priority shipping is possible, but the extra cost will be deducted from your payout.
Plus, ClipKard has a rewards system – sell or buy a $50 gift card and you'll earn 50 points. Accumulate 1,000 points, and you can redeem them for a $10 discount on future transactions.
This platform is particularly useful if you're dealing in bulk—enough to rack up 1,000 points. Otherwise, having a mere 50 points in your ClipKard account is about as beneficial as an unused gift card gathering dust in your drawer.
Gameflip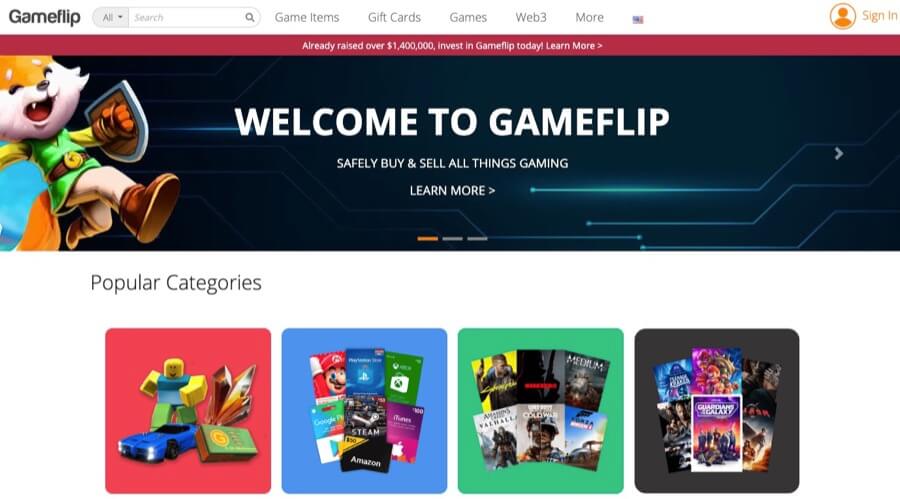 Gameflip isn't just for video game enthusiasts; it's also a marketplace for buying and selling gift cards.
The platform features a variety of brands, from mainstream ones like Amazon and Starbucks to gamer favorites like Google Play, PlayStation Network, and Xbox Live. While being a gamer might enhance your experience, it's not a requirement.
To sell a gift card, you'll create a Gameflip profile and list your card with your chosen selling price. The platform recommends offering a discount between 2% and 15% off the card's value.
Once sold, Gameflip takes an 8% commission along with a 2% digital fee, if applicable. The proceeds go into your Gameflip wallet, from which you can withdraw using various digital payment methods
Reddit gift card exchange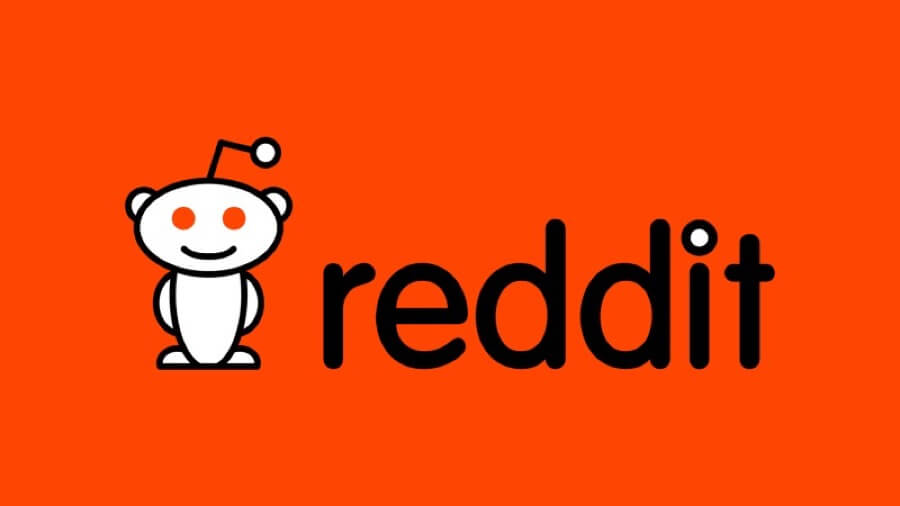 Trading gift cards with an anonymous person might initially seem like a risky move, especially since there are individuals out there aiming to snag gift cards without paying. However, this specific subreddit has built-in safeguards, including rigorous guidelines and a reputation-scoring system to vet potential buyers.
So, if you take the time to research the other party before sharing your gift card code, you're likely to have a secure transaction.
Social Media Groups
Facebook Marketplace
With over 800 million global users, Facebook Marketplace is a bustling digital yard sale. You can sell your gift cards locally or ship them to buyers. Just make sure to read up on the platform's rules and best practices to avoid scams.
What if you could shop as usual or take surveys and get free Amazon gift cards as a bonus? Say no more!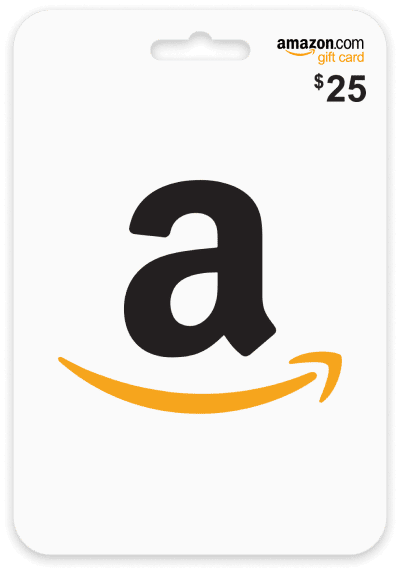 Mobile Apps
OfferUp
OfferUpThis mobile-first platform is like a local classifieds section for the smartphone era. You can list your gift card and negotiate directly with buyers. The app has over 44 million users, providing a large pool of potential buyers.
Letgo
Recently merged with OfferUp, Letgo is another app that allows for local transactions. It's user-friendly and free to list, but always remember to meet buyers in public places for safety.
In-person options to sell gift cards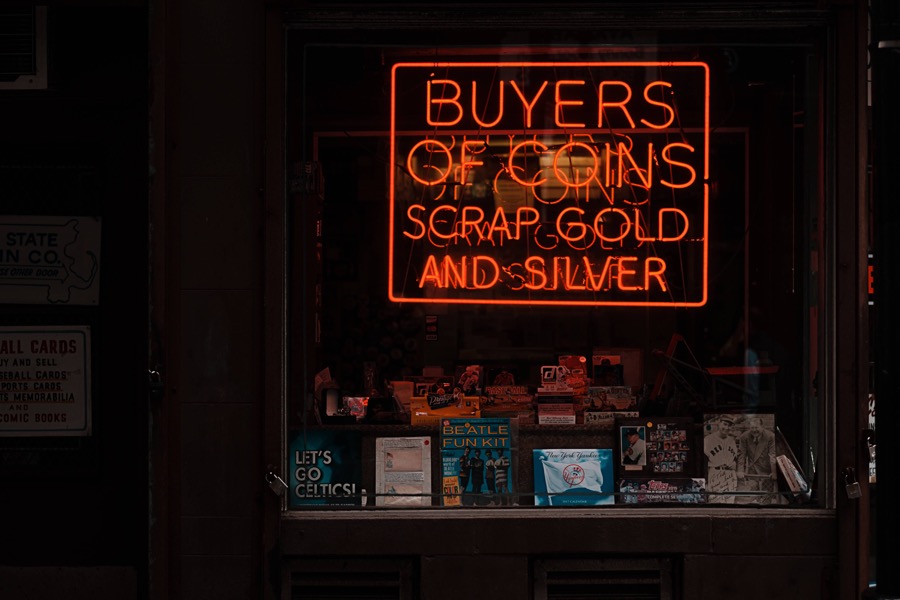 Along with online sites, mobile apps, and social media marketplaces, there are also physical outlets where gift cards can be exchanged for cash.
Pawn Shops
Pawn shops are physical locations where you can sell or pawn items, including gift cards, for immediate cash. You walk in, present your gift card, and the shop will offer you a percentage of the card's value in cash.
If you agree, you'll hand over the card and walk out with the money. But take note.
Expect to get less than the card's face value, often significantly less. Pawn shops are in the business of making a profit, so they'll offer you a lower amount to ensure they can resell the card at a higher price.
Also, be prepared to show identification, as many pawn shops require this to deter fraud.
Coinstar machines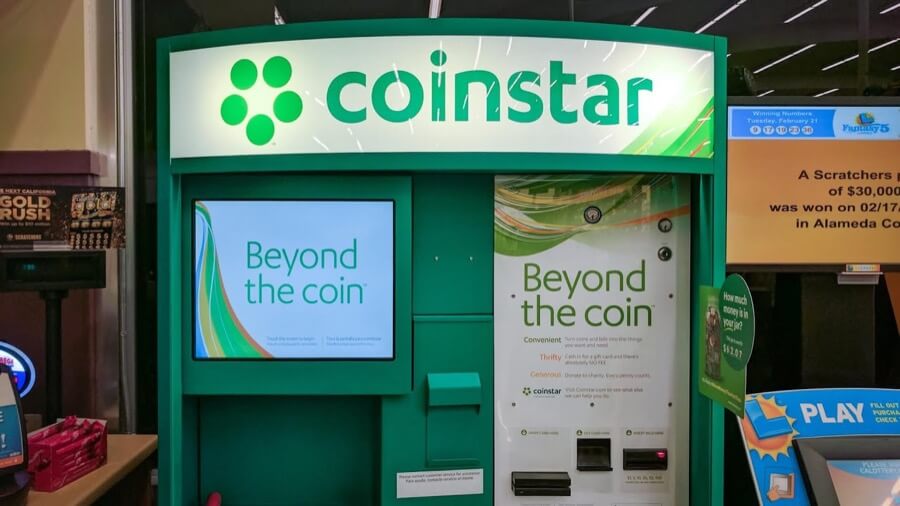 You might know Coinstar as the machine in the grocery store where you dump your spare change. But some Coinstar machines also offer gift card exchange services.
Insert your gift card, and the machine will offer you a cash amount. If you accept, you'll receive a voucher to redeem for cash at the store's customer service desk.
Cardpool kiosks
Cardpool kiosks are another option for instant gift card sales. These kiosks are often located in grocery stores or shopping malls. You insert your gift card, and the machine will make an offer. If you accept, you'll get a printed voucher that you can exchange for cash or use for store credit.
Target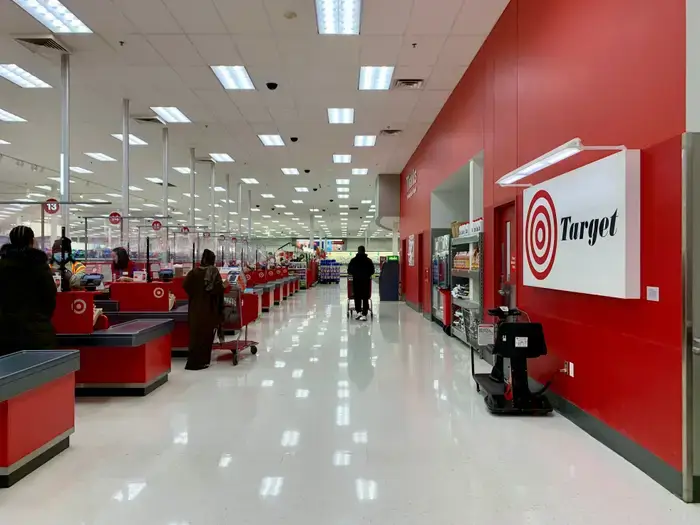 Target offers a trade-in program where you can exchange unwanted gift cards from other retailers for Target gift cards.
The catch? You'll receive less than the card's full value, and the amount varies depending on the demand for cards from the retailer in question.
Take surveys for gift cards!
Share your valuable opinions and get any of 5,000 gift cards from top brands.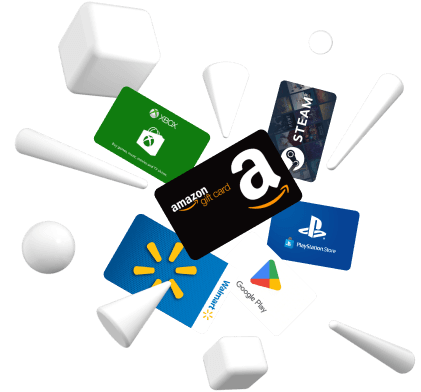 Walmart
Walmart has a similar program, but it's a bit more restrictive.
You can trade in gift cards from selected retailers, and in return, you'll receive a Walmart eGift card. Again, the value you get will be less than the face value of the card you're trading in.
Legal and safety precautions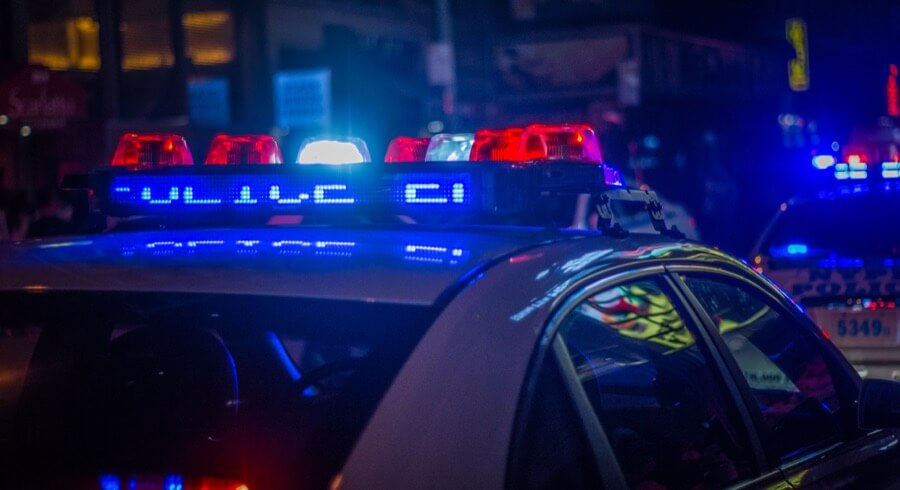 Navigating the world of gift card sales can be like walking through a maze—you want to reach the end goal of cashing in, but you also want to avoid the pitfalls along the way.
One of the most crucial steps in this journey is verifying the buyer. It's not just about protecting your financial interests; it's also about ensuring you're not inadvertently involved in any fraudulent activities.
Always check the buyer's history and reviews if you're using an online platform. If it's an in-person transaction, consider meeting in a public place and maybe even bring a friend along for added security.
Legalities
Selling gift cards is generally legal, but there are some gray areas to be aware of. For instance, selling a gift card that you know is stolen is illegal and can result in criminal charges.
Additionally, some states have laws regulating the resale of gift cards, including restrictions on selling cards with expiration dates or service fees. Make sure you're familiar with the laws in your jurisdiction before you proceed with selling your gift card.
Terms and conditions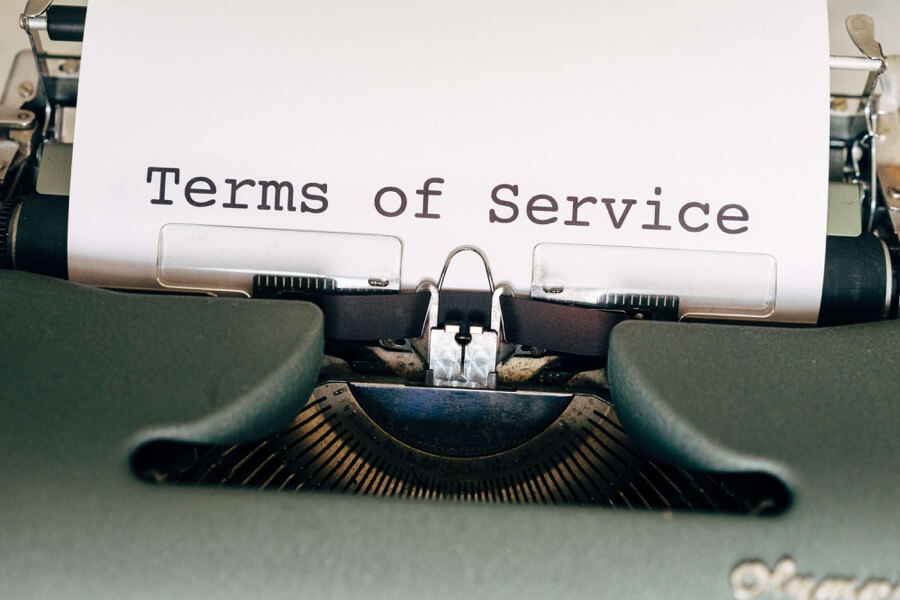 Another legal aspect to consider is the terms and conditions of the gift card itself. Some companies explicitly state that their gift cards are not transferable and can only be used by the person who purchased or received the card.
While these terms are often difficult to enforce, violating them could potentially result in the card being deactivated, leaving you and the buyer in a lurch.
Be safe, not sorry
Always verify your buyer's legitimacy and be aware of the legal landscape to ensure a smooth and legitimate transaction. After all, the goal is to get some extra cash in your pocket, not to land in hot water.
By taking these legal and safety precautions seriously, you're not just protecting yourself; you're also contributing to a more secure and trustworthy marketplace for everyone involved. So go ahead, sell that gift card—but do it wisely.
Feeling generous with your gift cards?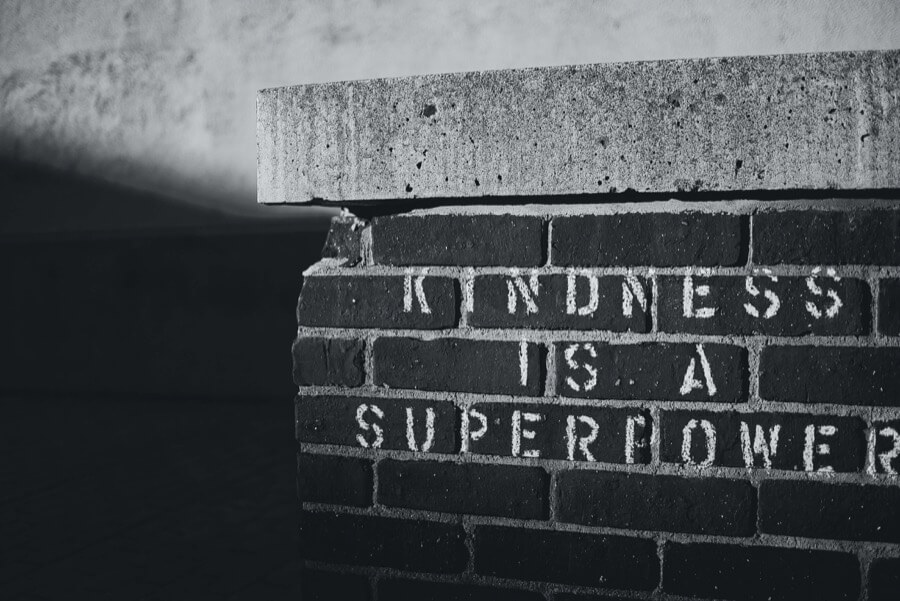 Not all unused gift cards need to be converted to cash. Sometimes, the best way to get value from a gift card is to pay it forward.
Whether you're considering donating it to a worthy cause or regifting it to someone who'll appreciate it, there are meaningful alternatives to selling.
Take surveys for gift cards!
Share your valuable opinions and get any of 5,000 gift cards from top brands.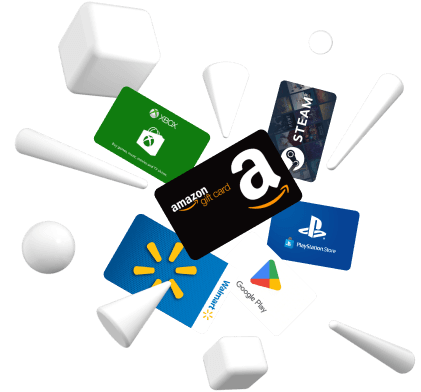 Regift your gift cards
Not interested in selling your unwanted gift cards? Consider giving them away. This could be a great way to save on birthday gifts or holiday gifts.
If you know someone who would enjoy using the gift card, consider regifting it to them when the holidays, a birthday, or an anniversary rolls around. This not only saves you money but also crosses one to-do item off your annual shopping list.
Donate unwanted gift cards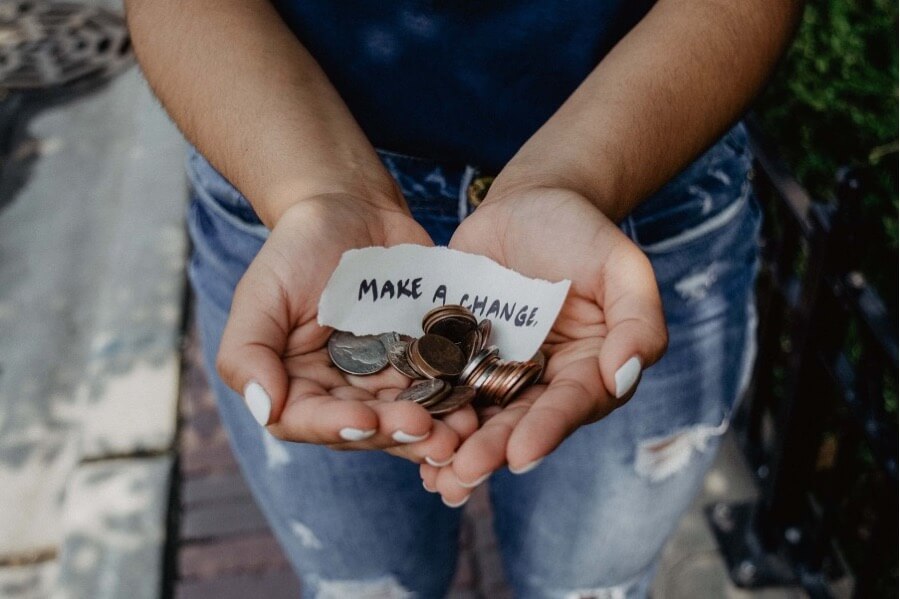 Another option is to put your unwanted gift cards toward a good cause. CardCash, for example, will donate them to St. Jude Children's Research Hospital.
You may also want to check out CharityChoice, which will allow you to turn your gift card into a donation. It takes 10% of the donation for marketing and administrative costs – it's common for a small percentage of donations to nonprofits to go toward running the organization.
Returning gift cards – caution advised
Some stores offer the option to return gift cards, provided they haven't been used. However, this usually requires presenting the original purchase receipt.
If you're considering this route, you may need to have a delicate conversation with the person who gifted you the card to obtain that receipt.
While it might be a bit awkward, it's a necessary step if you want to return the card successfully.
The last word on selling your unwanted gift cards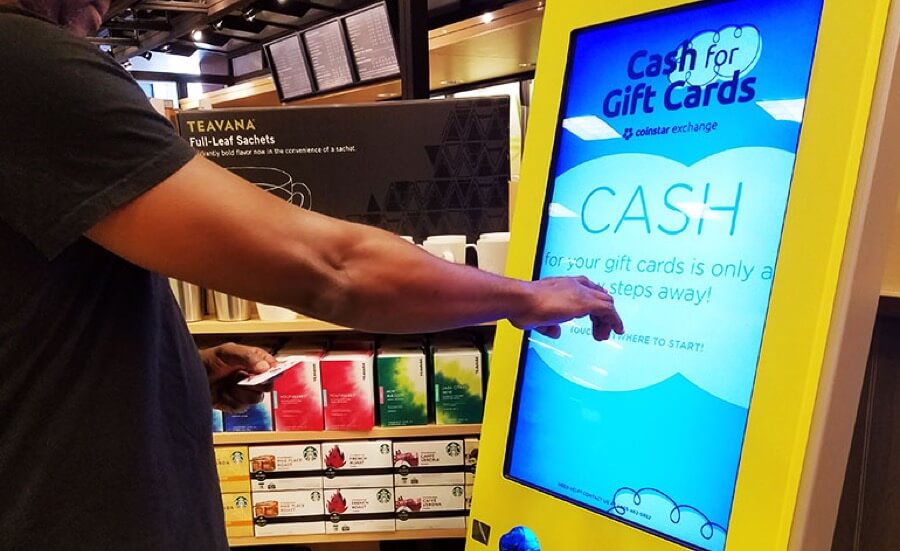 So, there you have it, folks – the ultimate guide to turning those neglected gift cards into something more useful, like cash or even more gift cards (because who can resist a good paradox?).
Whether you're an eBay aficionado, a pawn shop explorer, or a Monetha maven, there's a method to match your style.
Just remember, selling gift cards is a bit like dating: always vet your options, be cautious, and don't settle for less than you're worth.
And one last thing, the price you'll get for your unwanted gift cards might be affected by seasonal demand or special occasions.
Happy selling, or regifting, or donating—whatever floats your financial boat!
FAQs
Can I get close to the full value when selling my gift card?
Yes, depending on the platform and the demand for the card, you can get up to 92% of its original value. Just make sure to read the fine print on fees.
Is it safe to sell my gift card online?
Generally, yes, but always do your due diligence. Check buyer reviews and follow the platform's safety guidelines to protect yourself.
What if I don't have the original receipt for the gift card?
Some platforms and stores require a receipt, but many online marketplaces don't. Just know that you might get a lower offer without one.
Can I sell any type of gift card?
Most platforms accept a wide range of cards, but some may have restrictions based on the retailer or minimum/maximum balance.
What's the quickest way to sell my gift card?
Kiosks and pawn shops offer instant cash, but online platforms may offer better rates. Weigh your options based on how quickly you need the money.