Why are paid survey sites so popular in the U.S.?
Ever thought about ditching the 9-to-5 routine? You're not alone. Many Americans today are diving into the digital realm, hunting for savvy ways to pocket some extra cash in their spare time.
Legitimate online survey sites, like Survey Junkie and many others, have emerged as popular options, allowing folks to monetize their opinions and insights. But with so many platforms available, how do you determine which one is right for you?
Take surveys for gift cards!
Share your valuable opinions and get any of 5,000 gift cards from top brands.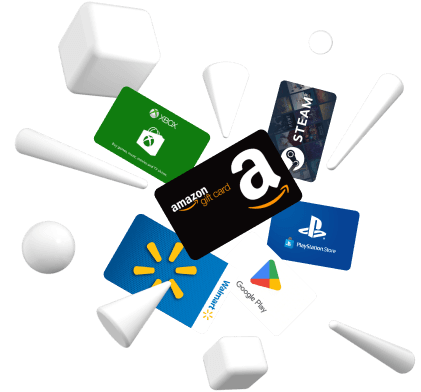 In this article, we'll take a closer look at Survey Junkie, highlighting its benefits and addressing any potential concerns.
We'll also see how it stacks up against other survey platforms in the market.
Whether you're already familiar with online surveys or just dipping your toes in the waters of opportunity, this guide aims to provide clarity and help you make informed choices.
So, what's the big deal about online surveys?
Let's jump in and see why these sites are becoming a go-to for many Americans looking to use their opinions to earn some extra cash.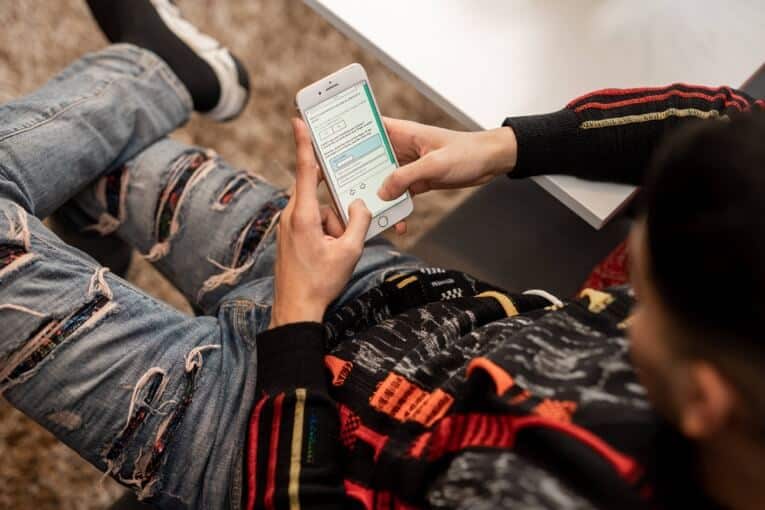 So, what's the appeal of survey sites?
Survey sites are a growing trend in town and for good reason! In a world where we all crave easy-going convenience and the freedom to choose our schedules, these platforms are hitting the sweet spot for many Americans.
So, why are folks hopping on this trend? Let's dive in and see what's cooking!
Earning from the comfort of your couch (or coffee shop)
Try to imagine the scene. It's a rainy day, and you're cozied up on your couch with a hot cup of coffee. Instead of aimlessly scrolling through social media, you're answering a few questions and making money while you're at it.
That's the beauty of survey sites. Whether you're at home, waiting in line for your kids to get out of school, or taking a break at your local café, survey sites offer the chance to earn without the need for a commute or even changing out of your pajamas.
How paid survey platforms operate
Paid survey platforms encompass websites or applications that compensate individuals for providing their opinions and insights, as well as engaging in various uncomplicated tasks.
These surveys and tasks originate from enterprises and marketing firms aiming to grasp public sentiments about their offerings and explore avenues for enhancement.
Here's a straightforward breakdown of the process.
Understanding public preferences
Enterprises and their associated marketing entities seek to comprehend public preferences and dislikes regarding their offerings. Surveys function as a conduit for refining products, making informed choices, and tailoring advertising strategies to resonate with individuals.
Insights from surveys
Paid survey platforms facilitate these enterprises by soliciting individuals to respond to inquiries and express their viewpoints. The subject matter of these surveys can encompass a wide spectrum, spanning from culinary choices and television programs to novel automobile models, government services, and more.
Respond and earn
Individuals register on these platforms and opt for surveys they wish to partake in. Following their completion of the survey questions, compensation is provided. Compensation can vary and may consist of monetary rewards, gift cards, exclusive deals, discounts, opportunities to invest in cryptocurrencies or even the possibility of donating your rewards to charity.
Utilization of your feedback
Companies and marketing agencies analyze the collated feedback to gain insights into public sentiment. This analytical exercise aids them in determining whether adjustments are necessary for their offerings, services, or branding endeavors.
Upon successful survey completion, participants earn points, cash, or gift cards, depending upon the operational model of the platform.
For instance, Monetha, one such platform, allocates points that can be redeemed for a myriad of esteemed brand gift cards, leveraged for cryptocurrency investments, or channeled toward charitable donations.
And remember, earnings are based on factors such as survey complexity, time investment, and level of intricacy.
Flexibility on your terms
Life is unpredictable.
Between juggling work, family, and the occasional curveball, finding a side gig that fits into your schedule can feel like an impossible task.
Survey sites are a game-changer in this regard. No boss is breathing down your neck or rigid 9-to-5 constraints. You decide when to log in, which surveys to take, and how much time you want to invest.
It's all about making it work for you, on your terms.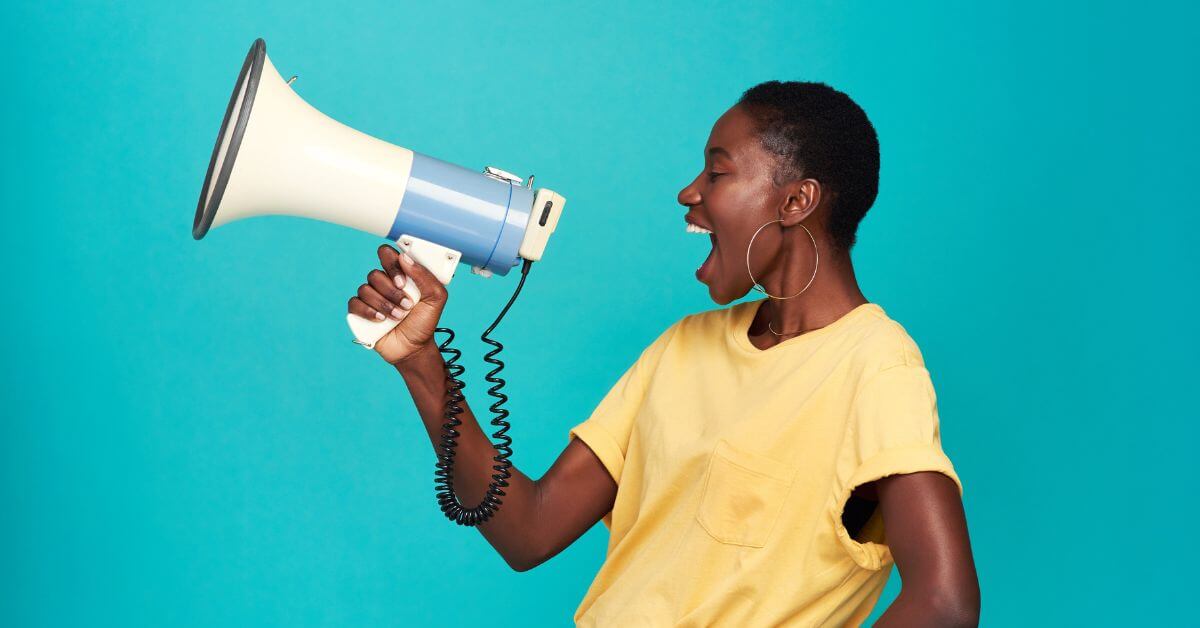 Your voice, your impact
There's something deeply satisfying about knowing your opinion matters.
With survey sites, every time you share your thoughts, you're playing a part in shaping the products and services of tomorrow. Companies value your insights, and in return, you get compensated. It's a win-win.
Plus, there's a certain thrill in seeing a product on a shelf and thinking, "Hey, I had a say in that!"
Survey sites aren't just about the extra cash (though that's a big perk!). They're about combining convenience with impact, all while offering the flexibility that modern life demands.
Ready to know more? Let's explore how Survey Junkie and other platforms measure up in this bustling arena.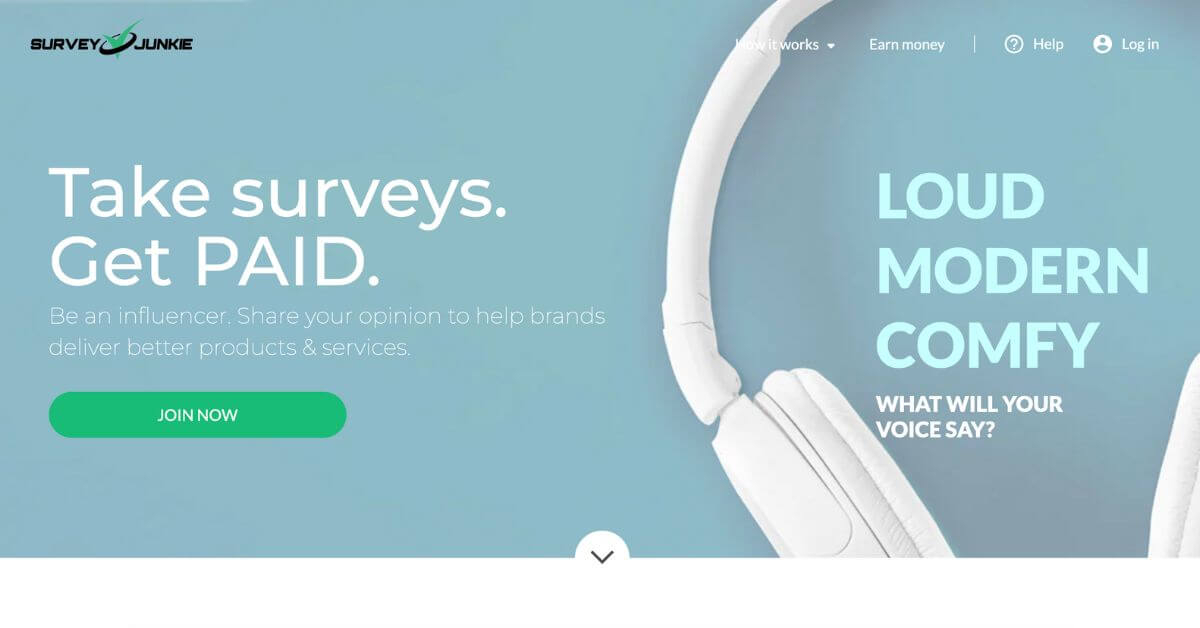 Why is Survey Junkie one of America's favorite survey sites?
Founded in 2005, Survey Junkie has quickly risen to become one of America's most popular survey platforms. With its headquarters nestled in sunny California, this platform has spent over a decade refining its approach to connect companies with the opinions they crave and rewarding users for their insights.
Benefits
With Survey Junkie, monotony is a thing of the past. Whether you're into tech, fashion, food, or anything in between, there's a survey waiting for you. This diverse range ensures that you're always engaged and never bored.
No one wants to spend hours figuring out how to navigate a website. Survey Junkie's user-friendly interface ensures that every step is a breeze from sign-up to cash-out.
And what about getting paid?
What if you could shop as usual or take surveys and get free Amazon gift cards as a bonus? Say no more!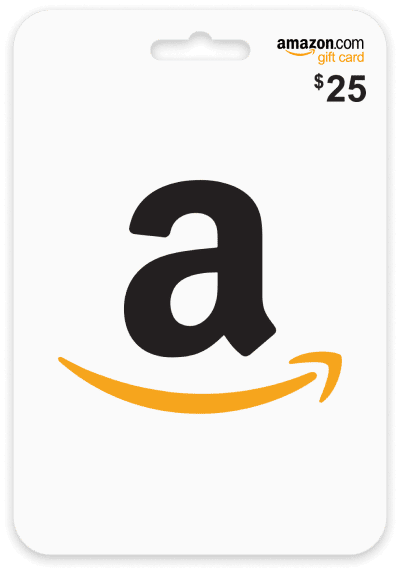 We've all heard stories of people waiting forever to get their hard-earned money. Survey Junkie prides itself on its prompt payouts, ensuring that once you hit that redemption threshold, your rewards are just a click away.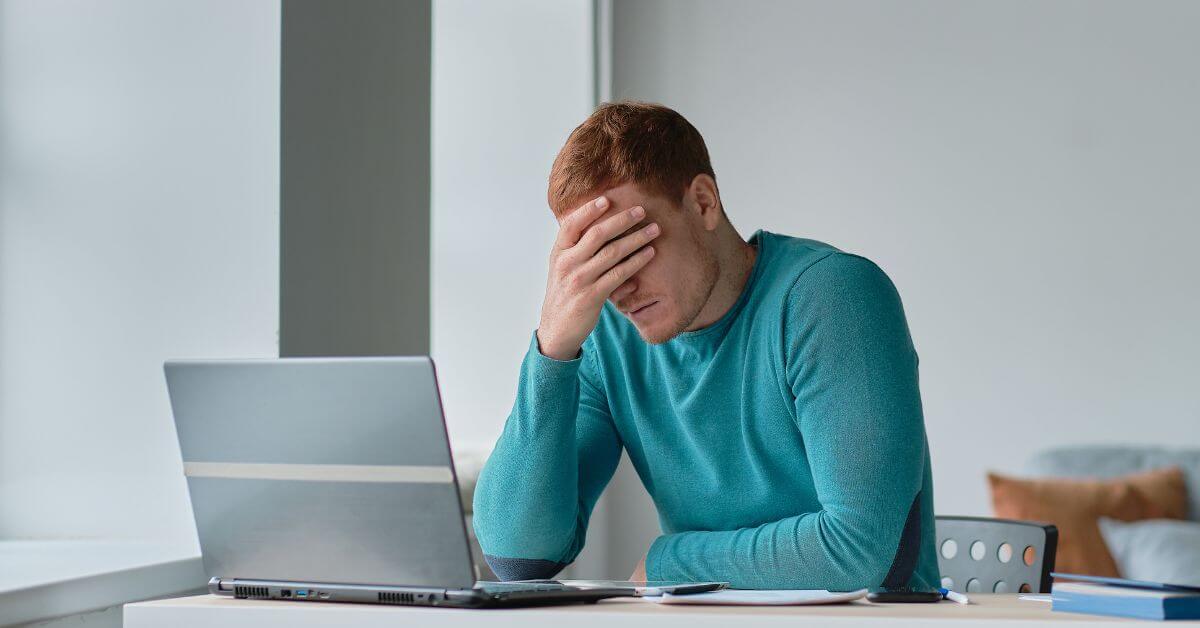 Common concerns and solutions
It can be a bummer when you're all set to take a survey, and then – oops! – you don't qualify. But here's the thing: surveys target specific demographics. To improve your chances, ensure your profile is complete and updated.
The more the platform knows about you, the better it can match you with suitable surveys.
While Survey Junkie is known for its prompt payouts, occasional hiccups can happen. If you experience a delay, the first step is to check if you've met the minimum threshold for cashing out.
If you have and there's still a delay, reaching out to their responsive customer service can help address any issues.
Survey Junkie, with its blend of diverse surveys, easy-to-use interface, and commitment to rewarding its users, has cemented its place as a top choice for many Americans.
But how does it compare to other platforms out there? Let's find out.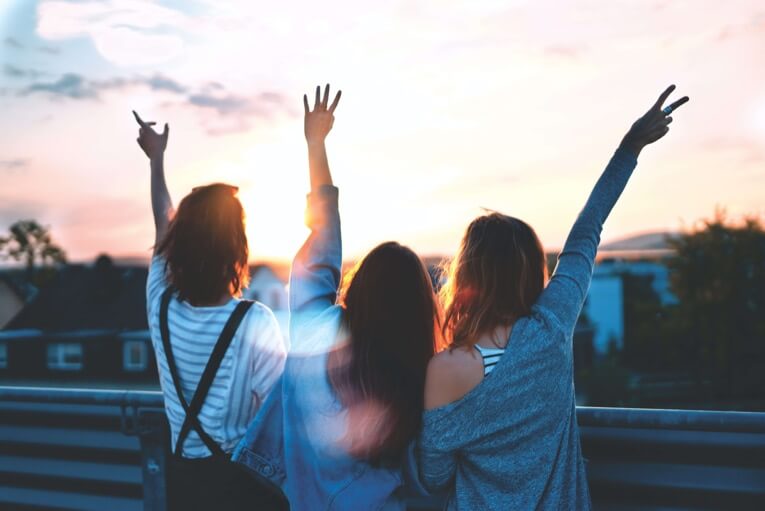 More than just surveys
Survey Junkie is not only about surveys, the popular platform offers more than one way for users to earn some extra bucks.
Let's take a look at some of them.
Sharing data with SJ Pulse
Want to earn money without lifting a finger? SJ Pulse is Survey Junkie's way of rewarding you for just being you. By sharing your browsing data, you provide valuable insights into consumer behavior, and in return, you get compensated. You'll be sharing what you search, the websites you visit, your shopping activity, the ads you see, and the content you engage with. It's passive, it's effortless, and it's like having a mini side hustle without the hustle.
If you have privacy concerns, it's good to know that Survey Junkie never shares personal data like email addresses, credit card details, passwords, or usernames. You can also browse privately by opening an incognito window that will disable the browsing extension.
Product testing
Ever wanted to try out products before they hit the shelves? With Survey Junkie's product testing, you can! Brands are eager to get feedback on their new products, and they're willing to pay for them. So, not only do you get a sneak peek at the latest items, but you also earn for giving your two cents. It's a win-win!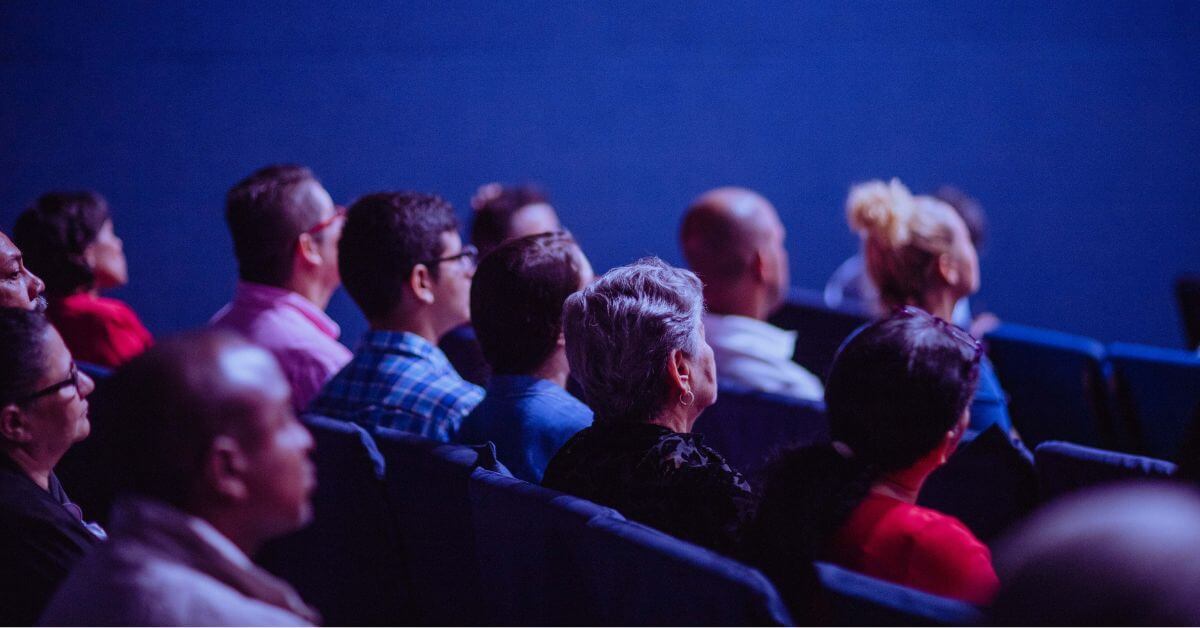 Online focus groups
Dive deeper into the world of market research with online focus groups. These are interactive sessions where you discuss specific topics, products, or services with a small group of participants. They're a bit longer than your average survey, but the payout is heftier. Plus, it's a great way to connect with fellow consumers and share perspectives.
The payout will usually depend on the type of focus group you're invited to join, but on average, you can expect to earn between $25 and $100 for your participation.
In-person focus Groups
For those who enjoy face-to-face interactions, in-person focus groups are the way to go. Hosted in various locations, these sessions offer a chance to engage directly with brands and researchers. The discussions are lively, the feedback is immediate, and the compensation? Well, let's just say it's worth stepping out of the house for.
Phone surveys
Ring, ring – it's opportunity calling! Phone surveys are a throwback to the good old days but with a modern twist. Engage in a one-on-one conversation with a researcher, share your insights, and get rewarded for your time. It's personal, direct, and a refreshing change from the digital norm.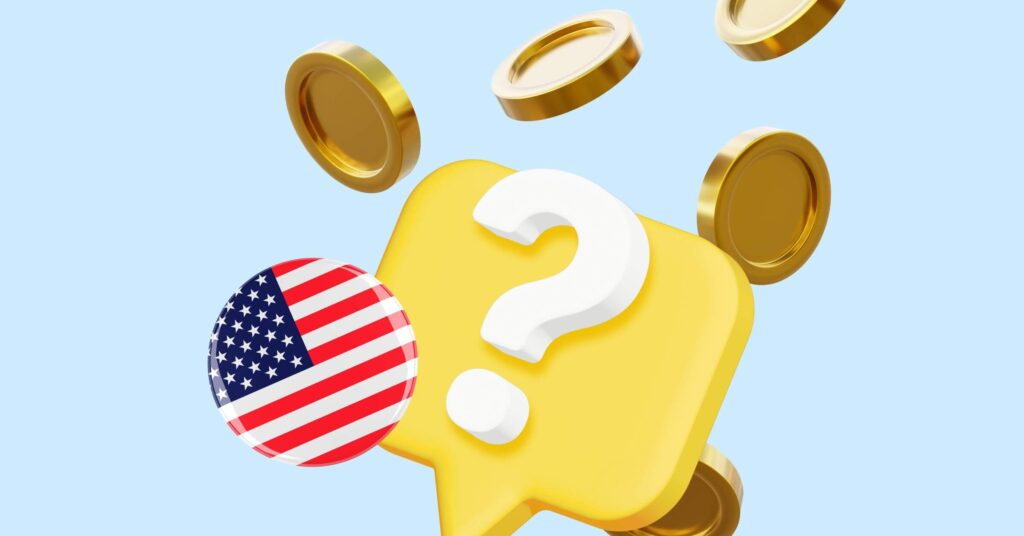 Other popular survey sites in the US
If you want to increase your earnings, you might want to sign up for multiple survey sites. But be careful, there are many scam sites out there posing as legitimate earning opportunities.
To help you with your decision-making process, we've included several other legit and worthwhile sites to help you earn even more.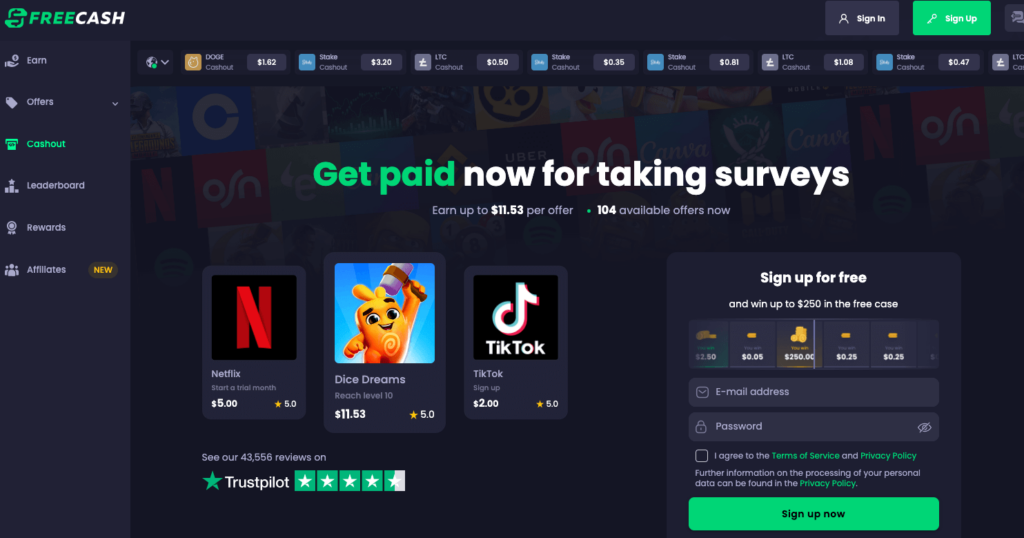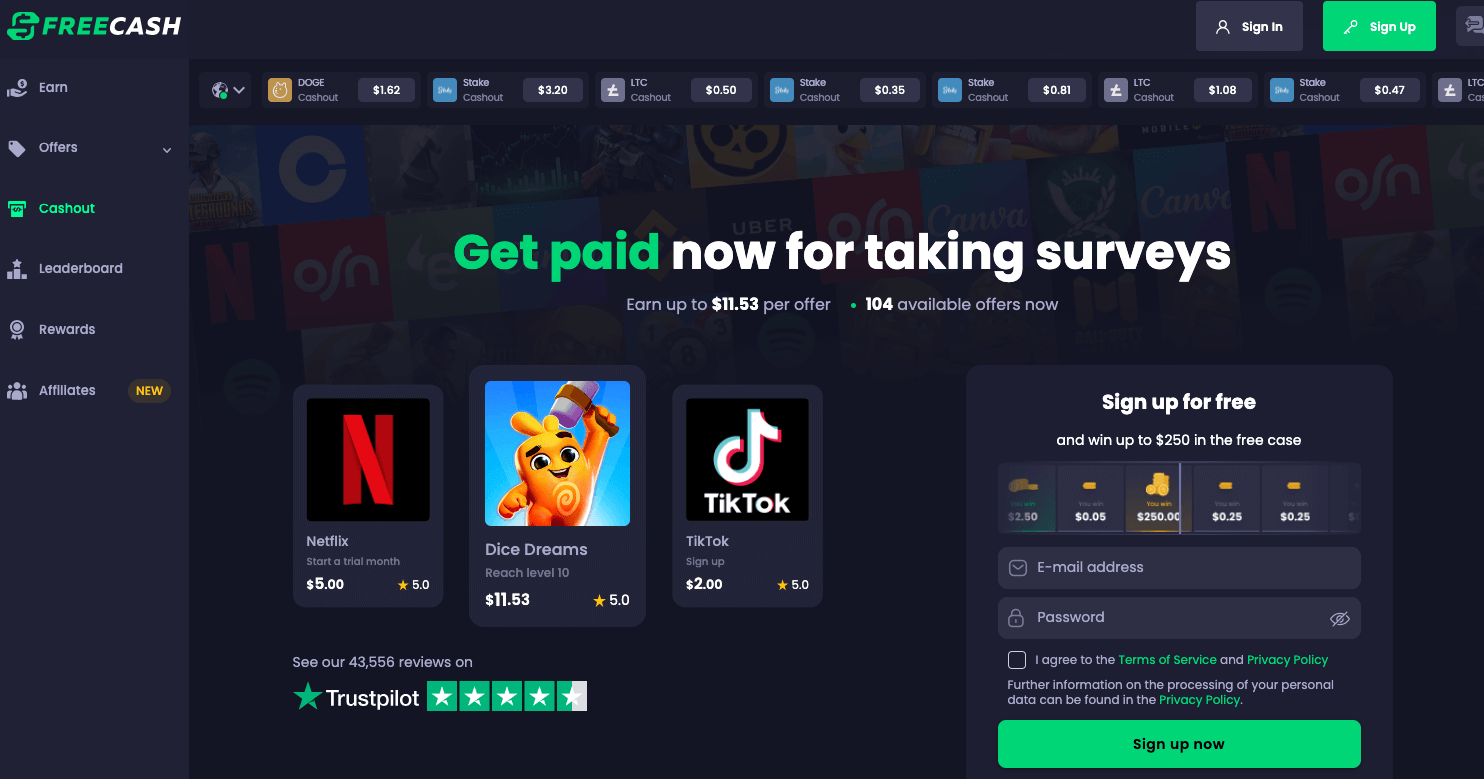 Freecash
Freecash stands out as one of the premier platforms for earning free cash (no surprises there) through surveys. Since its debut in 2020, it's quickly carved a niche for itself in the GPT (Get-Paid-To) world. With a rapidly growing community of millions, Freecash has already distributed an impressive $4.3 million to its users.
One of its standout features is the swift payout process, ensuring users get their earnings promptly. Add to that the excitement of leaderboard incentives, which reward top-performing users, and the assurance of an attentive customer support team, and you've got a platform that truly understands its users.
Swagbucks
Looking to make some effortless cash? Swagbucks stands tall as one of the top online survey platforms where you can rack up points for straightforward tasks. Whether you're browsing the internet, indulging in some online shopping, catching up on videos, or simply answering surveys, Swagbucks rewards you generously.
Take surveys for gift cards!
Share your valuable opinions and get any of 5,000 gift cards from top brands.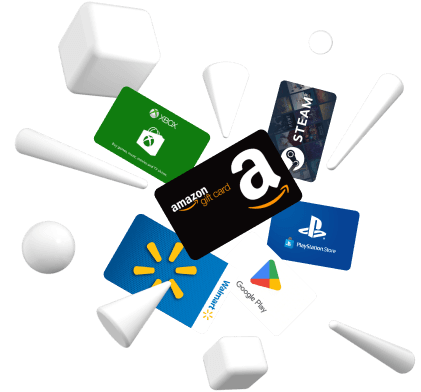 What sets it apart? The platform offers quick surveys that don't eat up much of your time, ensuring you get substantial payouts for your efforts. Plus, with a plethora of profitable tasks to choose from, there's never a dull moment.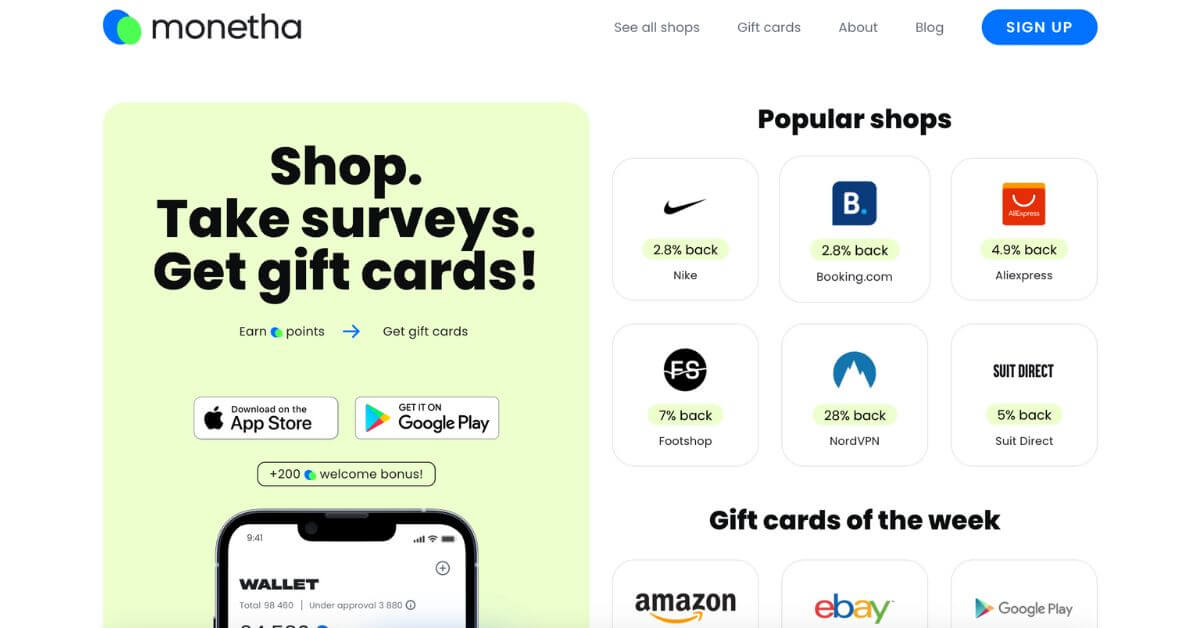 Monetha
Monetha is not just another rewards app; it's your gateway to earning points in a range of versatile ways, be it shopping, participating in surveys, or engaging in bite-sized tasks. Along with a vast network of over 1,500 affiliated stores, Monetha lets you earn reward points for taking surveys and questionnaires, referring friends, and just for signing up.
Once you've accumulated enough points, you can exchange them for gift cards from top brands like eBay, Amazon, Nike, Disney, Apple, Playstion, and thousands more. You can exchange them for cash with PayPal cards, invest in cryptocurrencies, or donate them to a charity of your choice. Monetha has got you covered in more ways than you can imagine.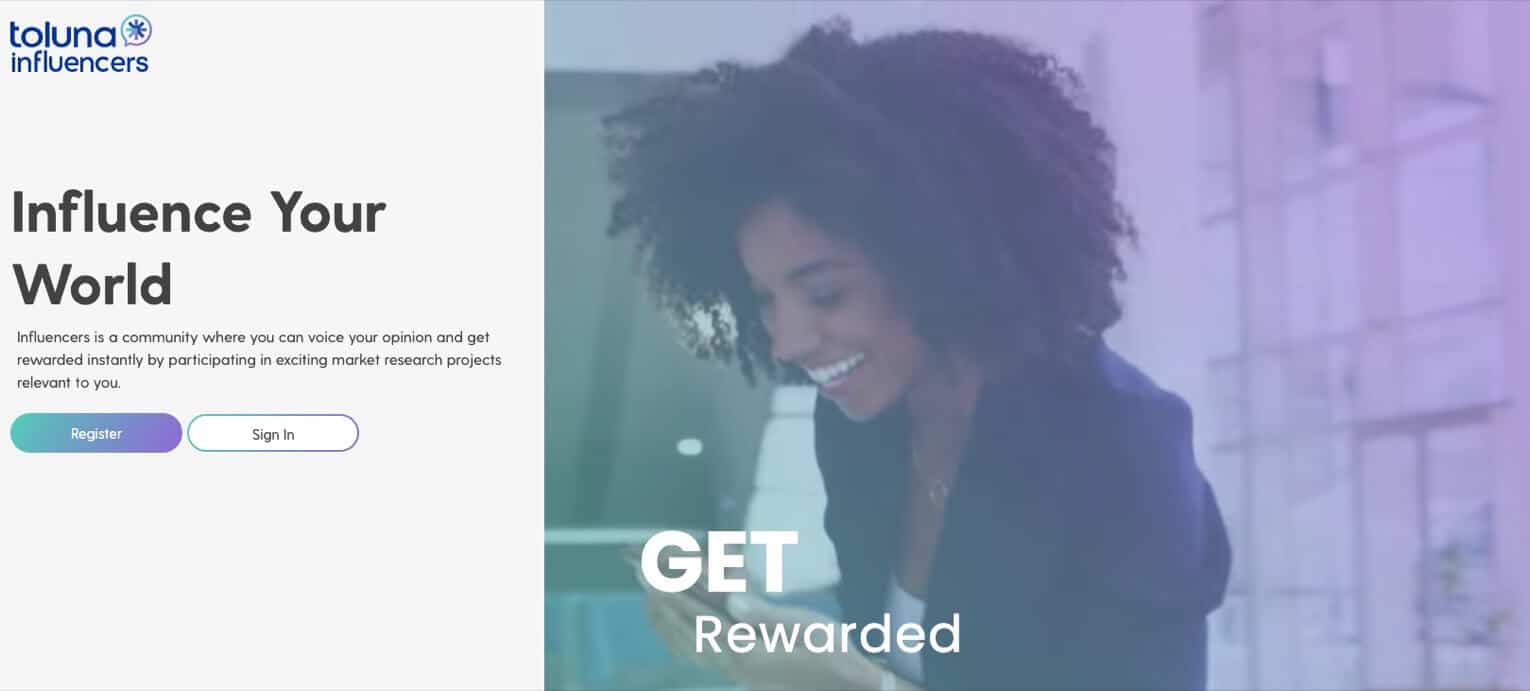 Toluna
With a staggering community of over 20 million users spanning the globe, Toluna has firmly established itself as one of the most legitimate and trusted paid survey platforms out there. Its universal availability is a testament to its widespread appeal and reliability.
Toluna users also have access to SMS Surveys which empower users to effortlessly participate in surveys and earn money right from the convenience of their smartphones. The platform's user-friendly interface, coupled with a diverse range of survey categories, ensures that there's something for everyone, no matter where they are.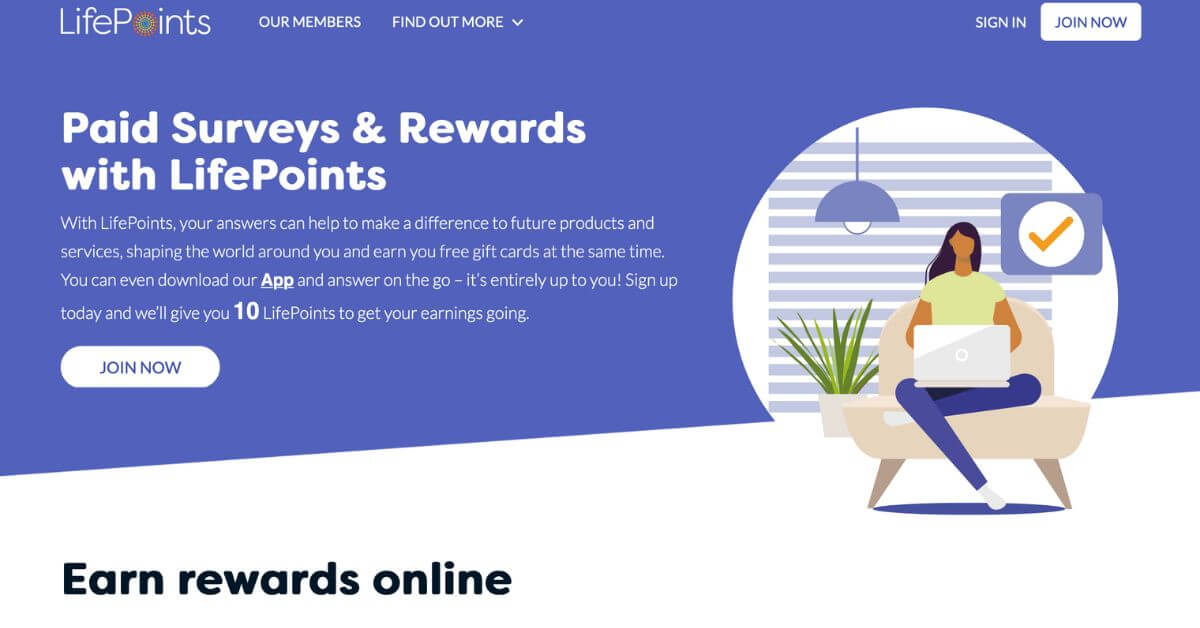 LifePoints
When talking about the top survey platforms for earning money, it's impossible to overlook LifePoints. This platform doesn't just offer a space to voice your opinions; it ensures you're handsomely rewarded for them. With an abundance of surveys at your fingertips and an intuitive interface, navigating LifePoints is a breeze.
What sets LifePoints apart from the others is the flexibility it offers when it comes to utilizing your earned points. Whether you're in the mood to cash out, treat yourself with a special gift, or make a difference by donating to charity, LifePoints provides a myriad of options.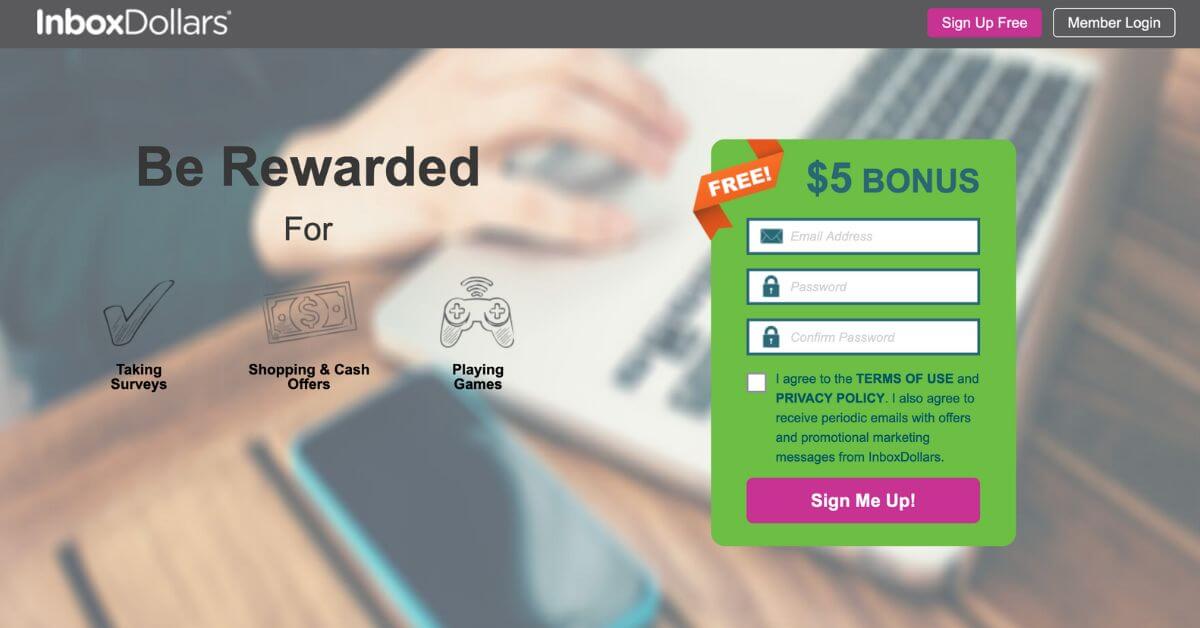 InboxDollars
For people seeking instant cash rewards for tasks as simple as taking a survey or enjoying a video, the InboxDollars platform delivers every time. Ranking impressively among the top 10 survey sites, InboxDollars goes beyond the norm with its generous array of bonuses. New users are greeted with a signup bonus, and the generosity doesn't stop there; referring friends also adds to your earnings.
What if you could shop as usual or take surveys and get free Amazon gift cards as a bonus? Say no more!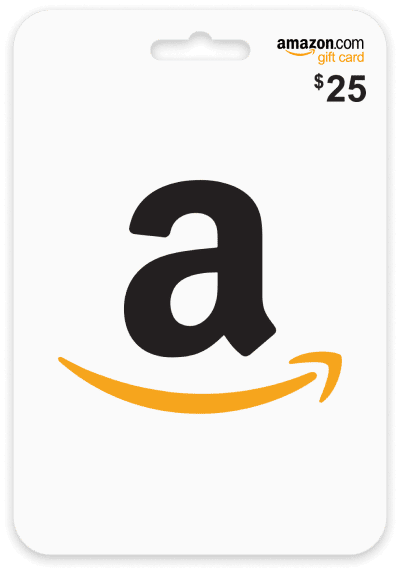 And if you're someone who appreciates straightforwardness, you'll love the simplicity of the surveys they have to offer.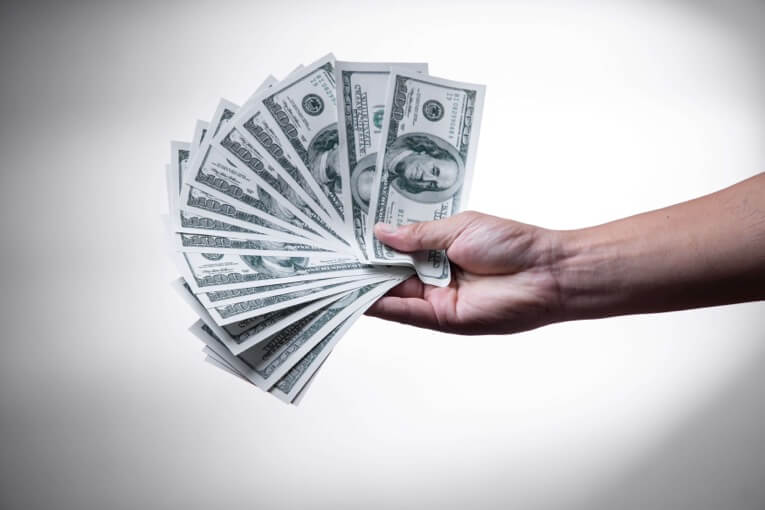 The importance of trustworthiness on survey sites
When you're using survey sites, trust is a big deal.
Think about it, you're sharing your opinions, sometimes personal opinions, and you want to be sure that the information stays safe.
That's where data privacy comes in. A trustworthy survey site will protect your details and not share them without your permission.
But trust goes beyond just privacy. It's also about feeling that you're getting a fair deal. If you're spending your time on a survey, you want to be sure you're getting paid what you deserve. No one likes feeling short-changed.
And then there's communication. A good survey site will keep you in the loop, letting you know about any changes or updates.
It's like any relationship, open and clear communication builds trust every time.